Last year when I was pregnant with James it felt like a long rollercoaster ride. On the upside was this growing bean in my belly, but on the downside was my overwhelming morning sickness (or 'all-day-sickness' as it should really be called). My days were consumed with nausea and vomiting, shortness of breath, and an extreme aversion to foods… gosh, I couldn't even keep water down! Now it's safe to say that my current indulgences are making up for the past year, big time. 😛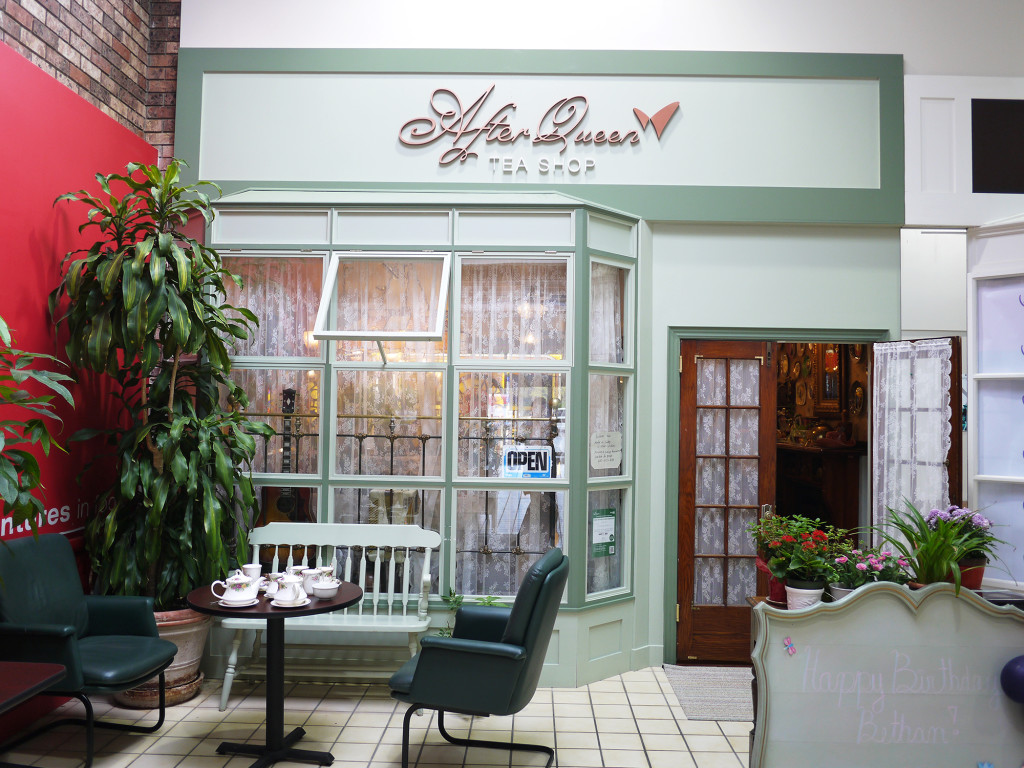 Lately I've been craving afternoon tea, so together with my friends we tried a local restaurant called After Queen Tea Shop. It's one of those hole-in-the-wall joints tucked away inside a plaza, with a hidden entrance next to a Longo's. Don't be fooled by the plain exterior, because what you can't see on the inside is this charming Victorian decor. While the space itself is small, with no more than 10 tables in the dining room, I found it quaint and cozy.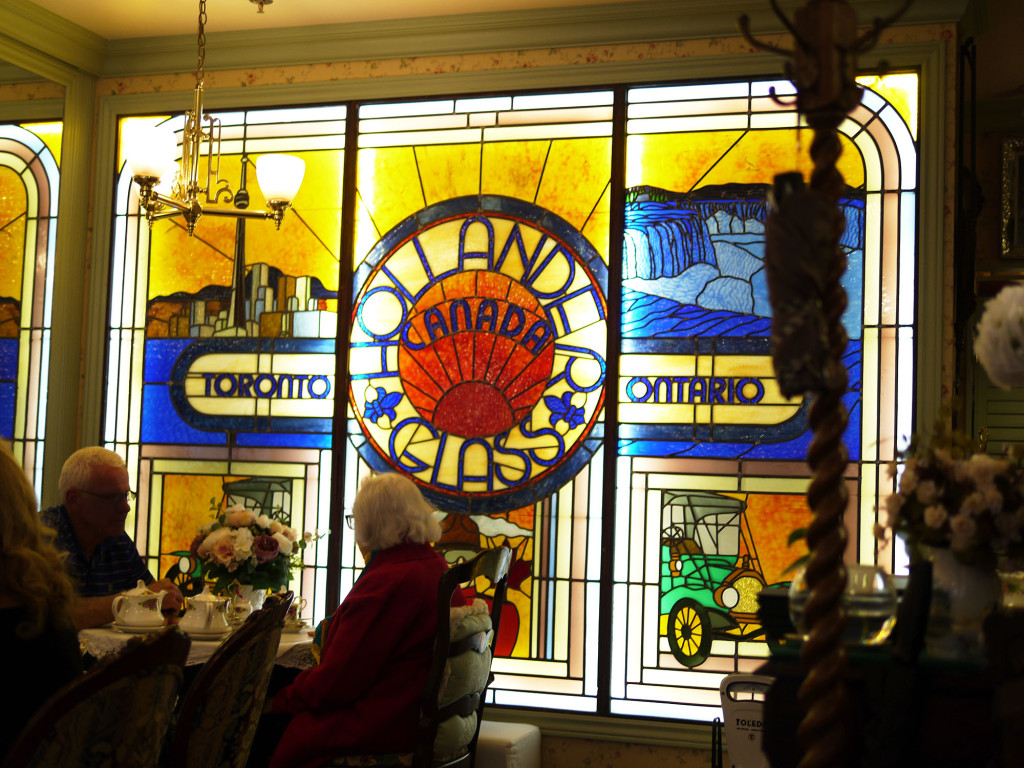 Ontario themed stained glass wall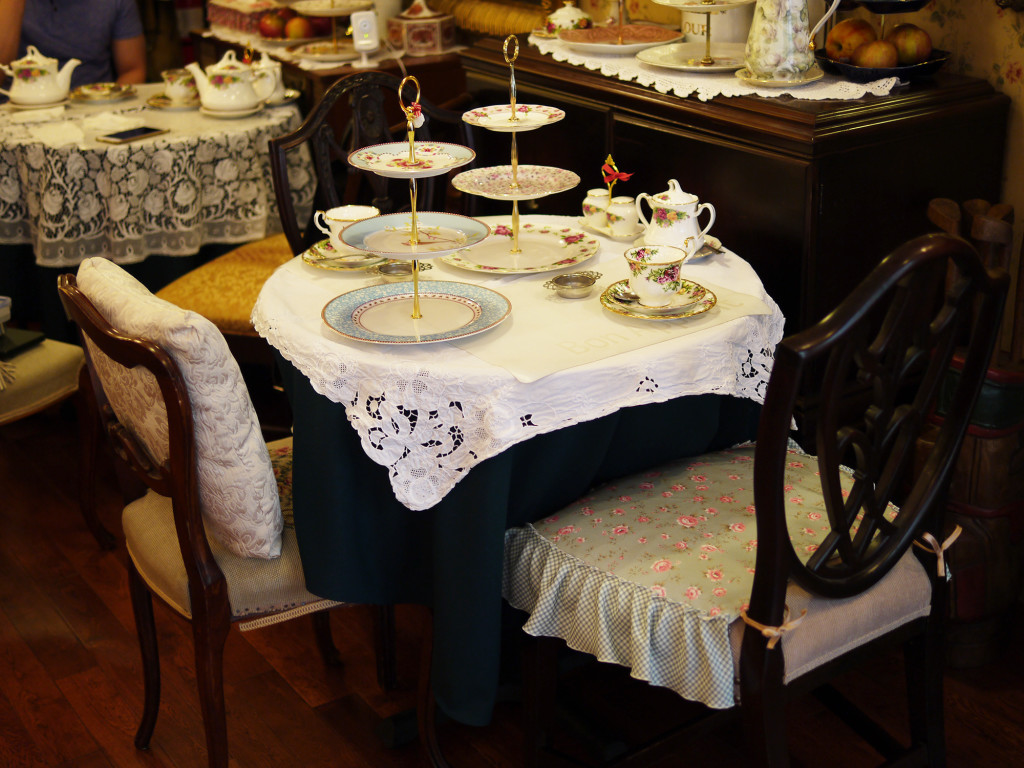 Table for two
This tea shop is a hidden gem, both for its location as well as its quality of food. For one thing there's plenty of free parking, woohoo! Also, the sandwiches are plentiful and the bread exceptionally soft. In comparison to our other afternoon tea posts, the food at After Queen Tea Shop makes it to the top in terms of freshness.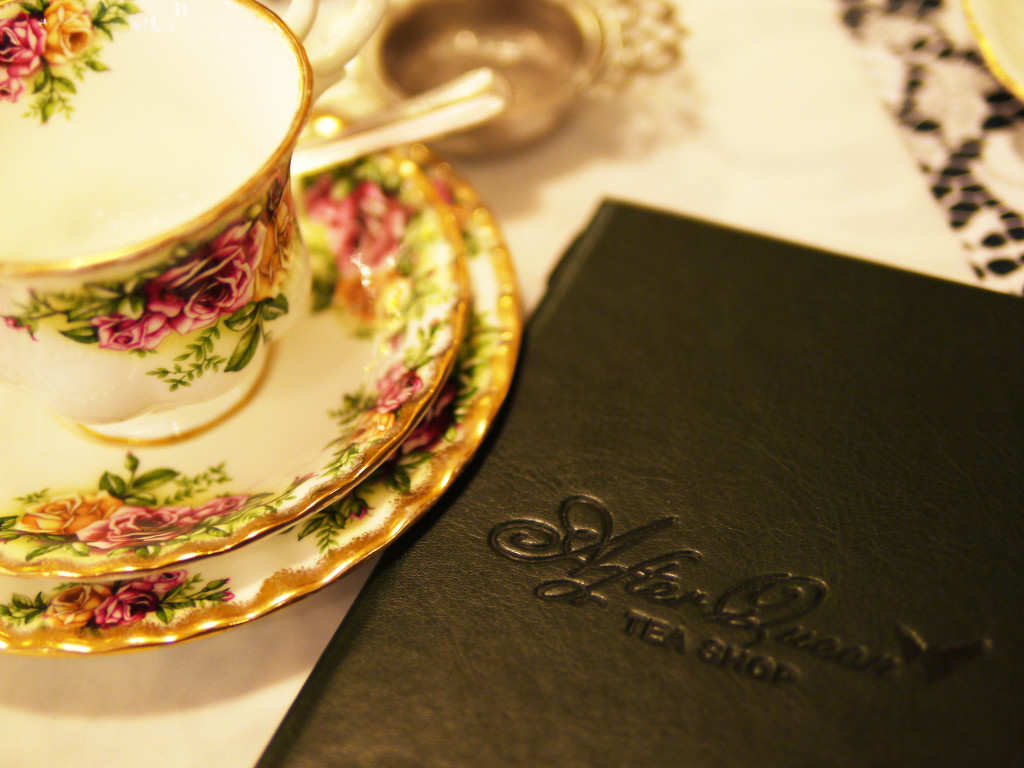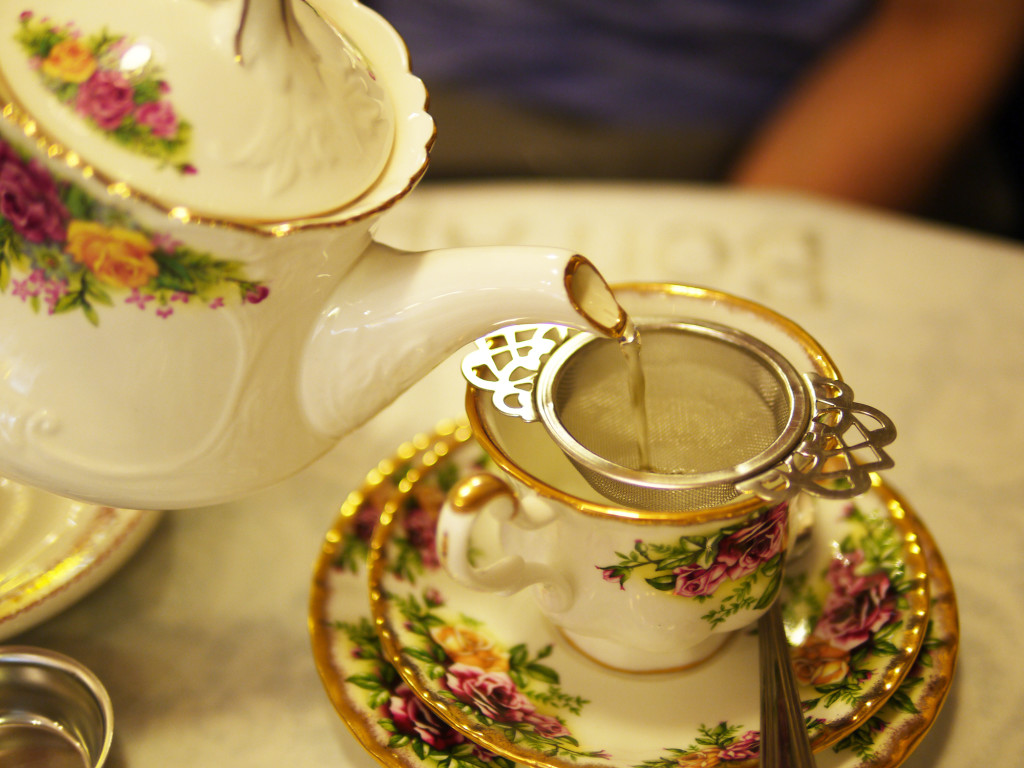 Loose leaf tea with strainer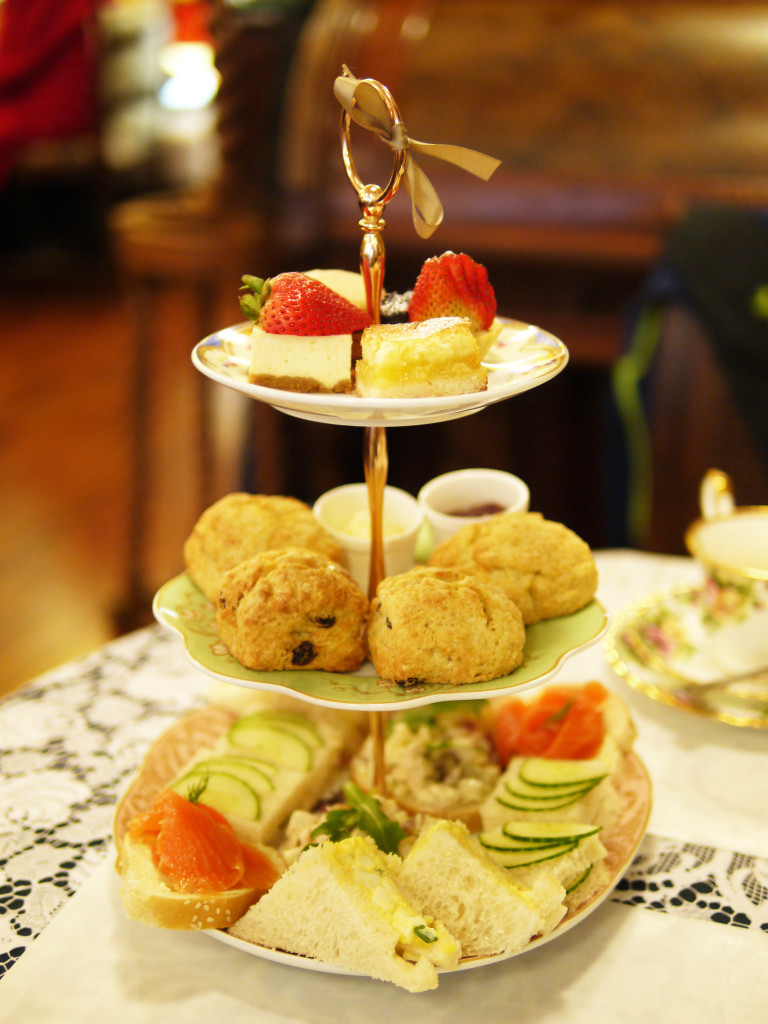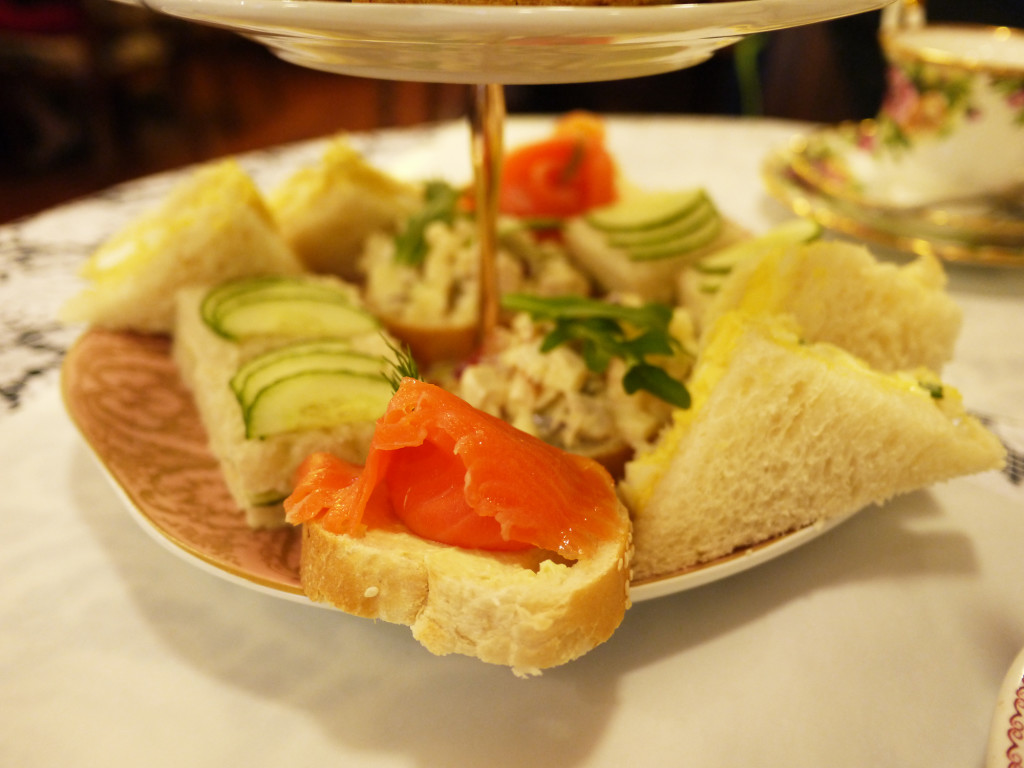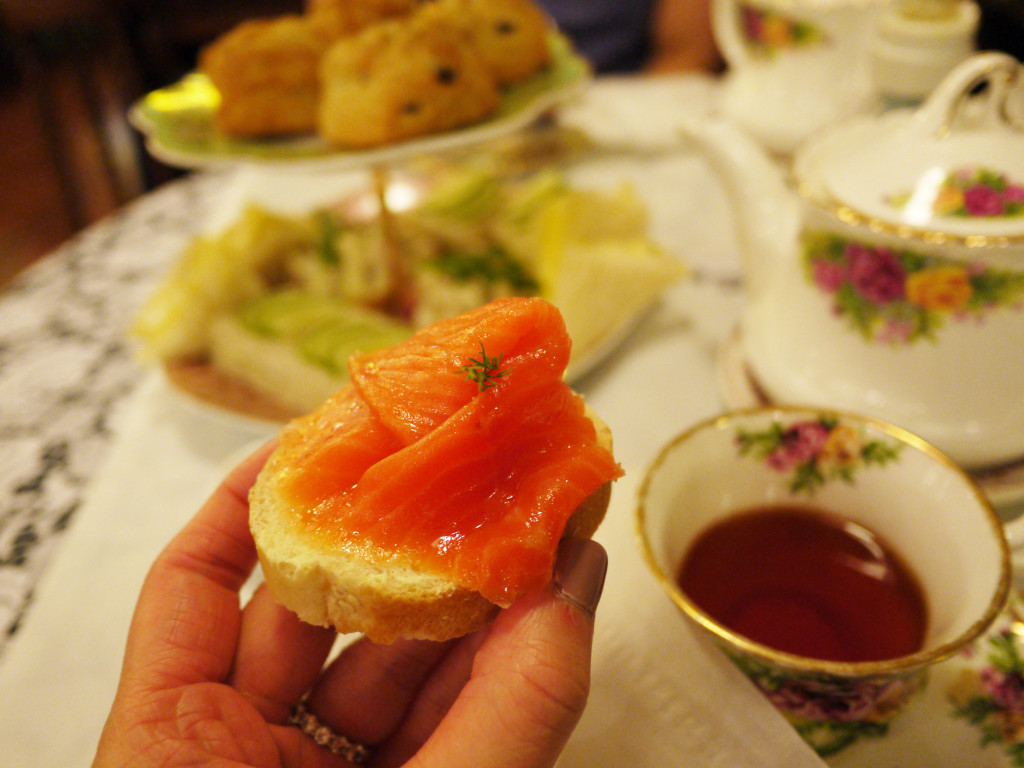 Smoked salmon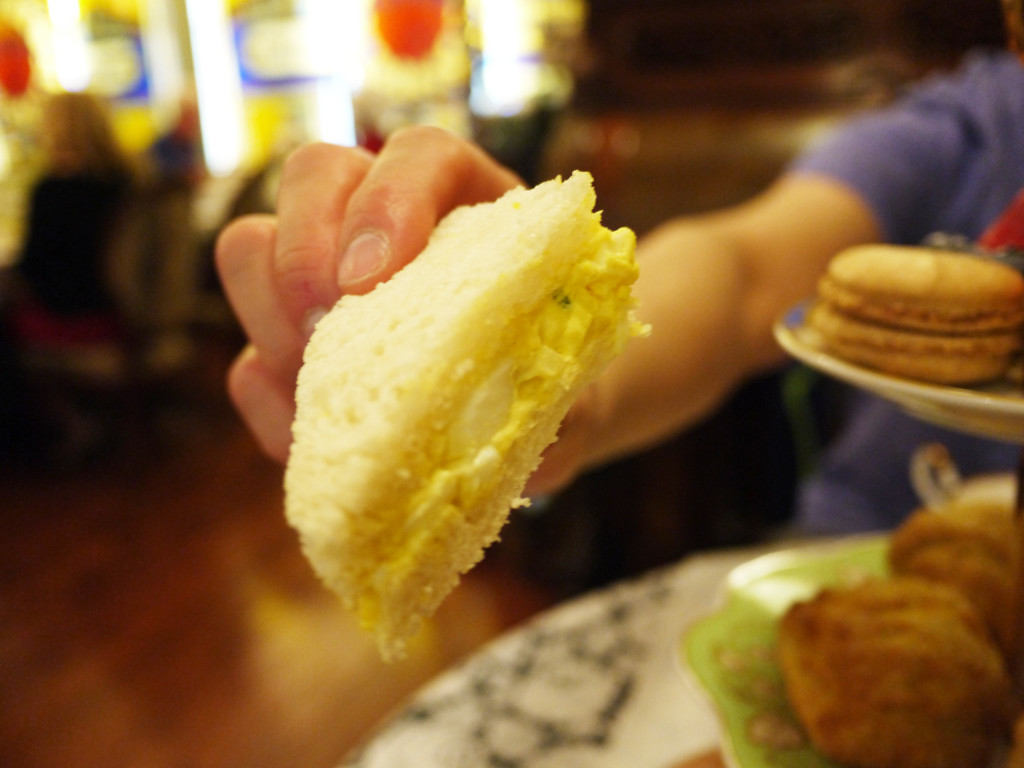 Egg salad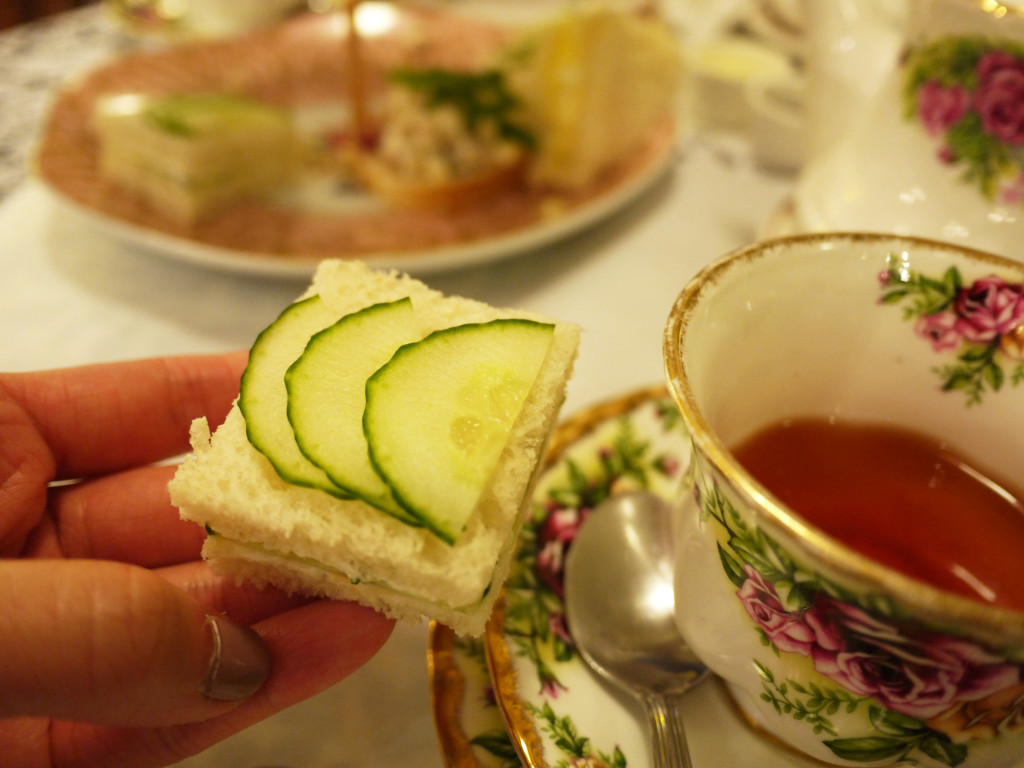 Cucumber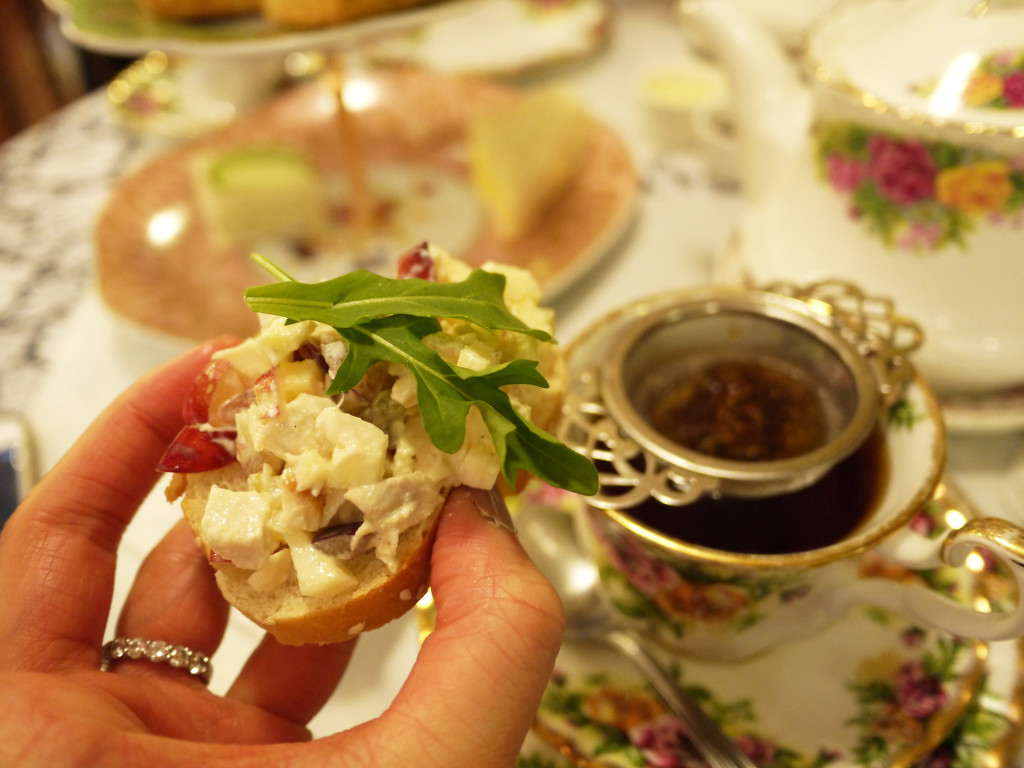 Chicken salad with apple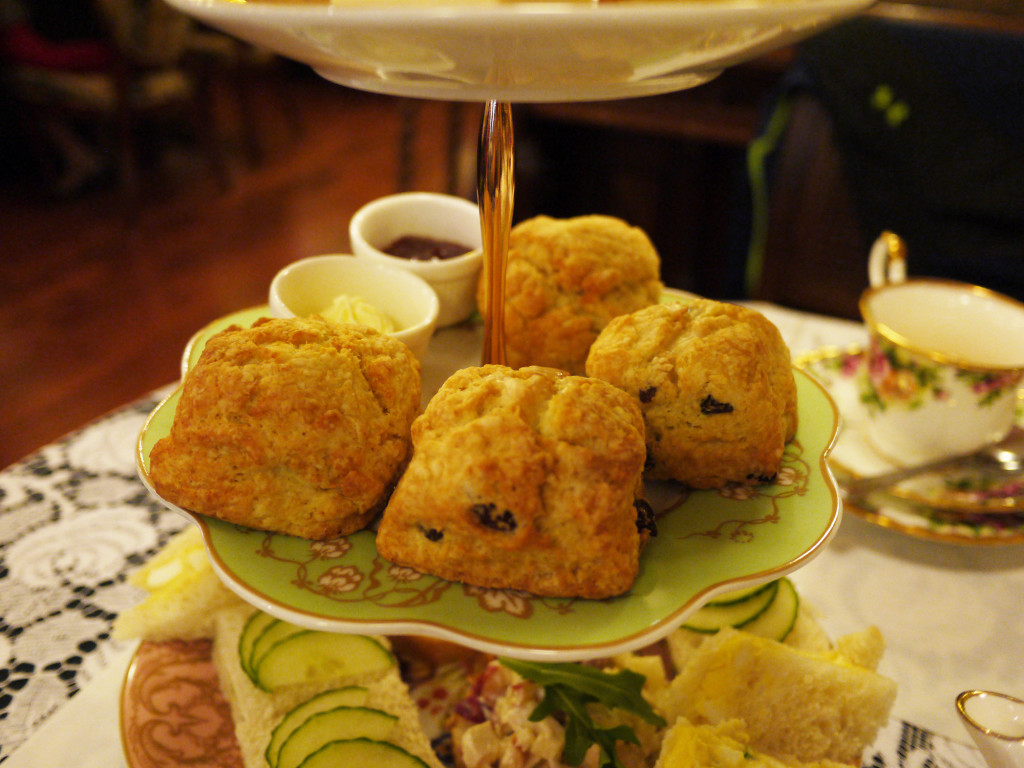 Fresh scones: plain and raisin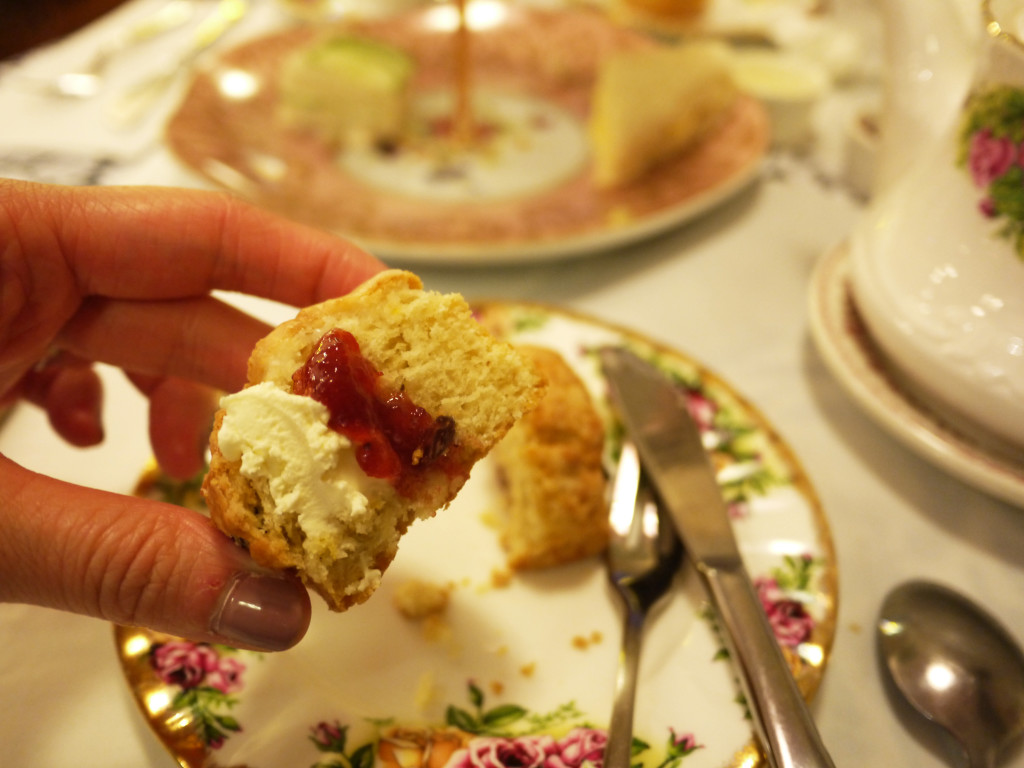 Devon cream and jam
The cream and jam portions were very small so there definitely wasn't enough for me. Fortunately you can always ask for more.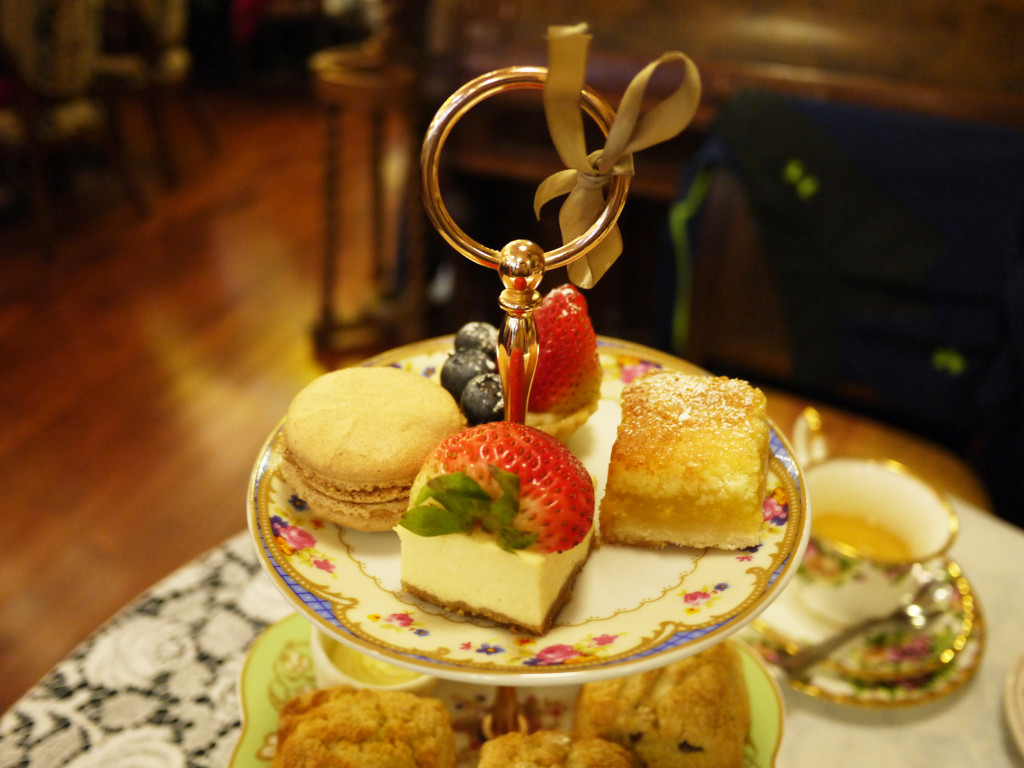 Sweet petit fours: cheesecake, macaron, fruit tart, lemon square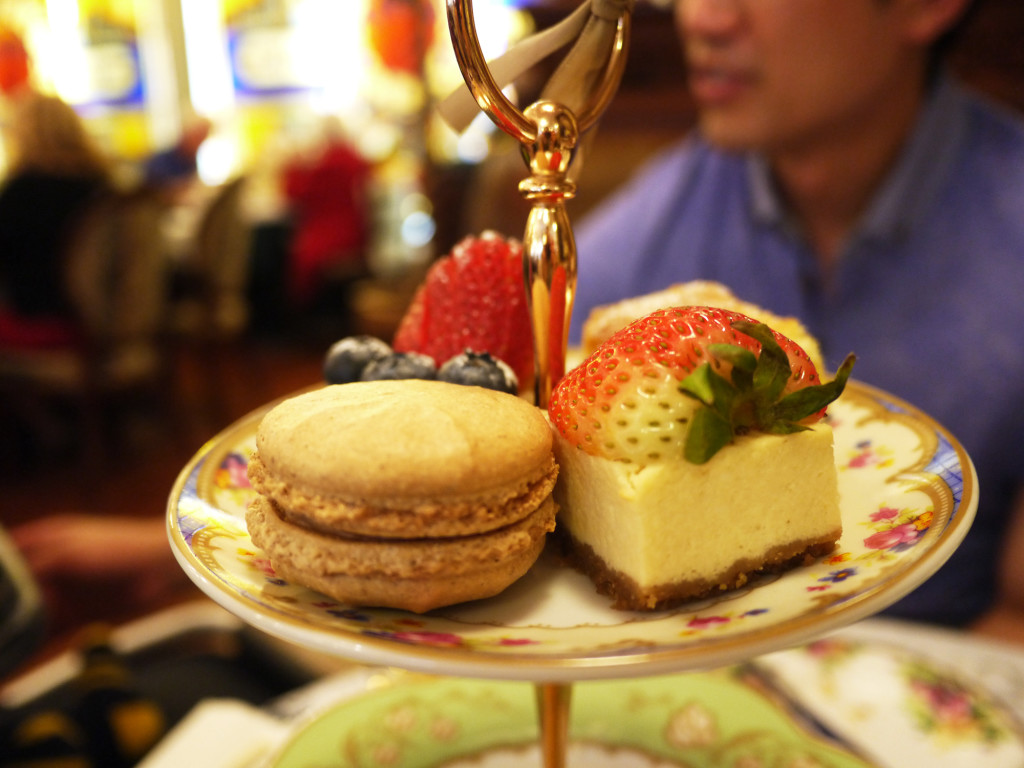 The desserts were delicious but there was only one of each. Unlike the plentiful finger sandwiches and scones, Joseph and I had to share the sweets. Luckily we were full by the time we got to it. Hopefully they will double the portions in the near future for everyone to enjoy. If you have a sweet tooth, consider this your warning. 😉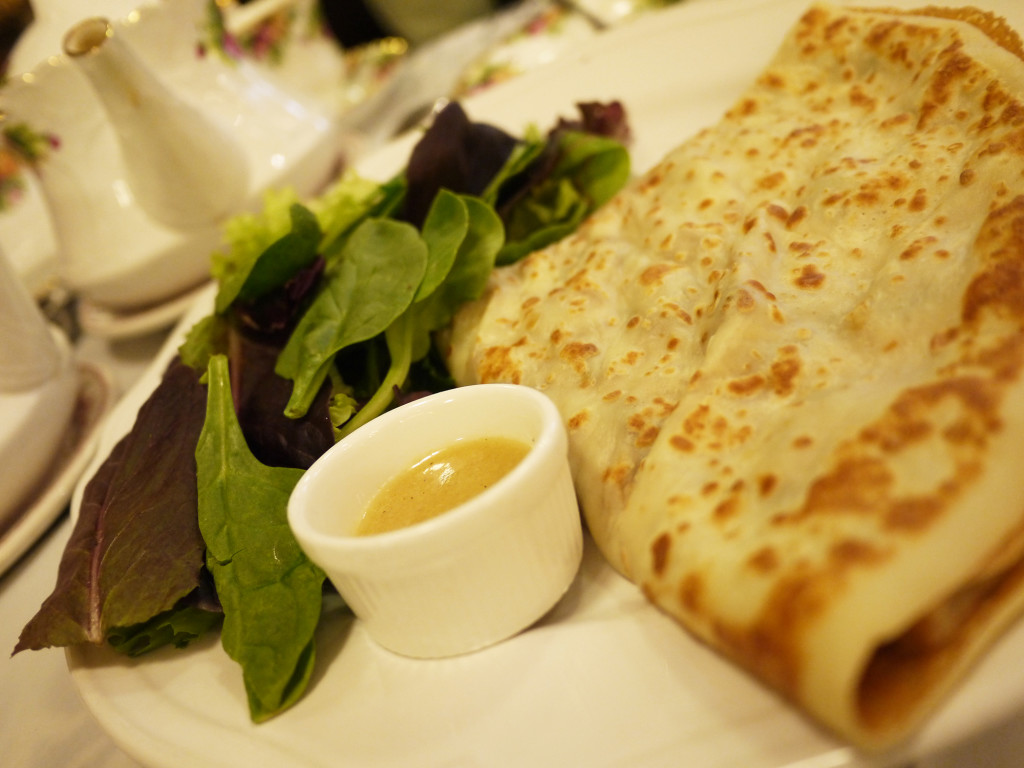 The Norwegian Crêpe
They also serve the most delicious savoury and sweet crêpes, made fresh to order! This isn't part of the afternoon tea set, but it's worth the additional order.
Overall we enjoyed a relaxing afternoon at After Queen Tea Shop. Although there was a maximum of 2 hours seating, we were never rushed nor did we feel rushed. Reservations are recommended. In terms of seating space Baby James joined us, along with his stroller, and there was room to park him at our table.
Since the restaurant is small the space does get hot very quickly, but because it's also connected to an air conditioned indoor plaza there is some cool air flowing in (although not enough). Alternatively you can also conveniently go for a quick walk inside the plaza to entertain a fussy infant, like I did. 😛 So if you're ever in the mood for some afternoon tea, come check this place out!
Cheers,
Melissa
After Queen Tea Shop
Afternoon Tea & French Crêpe
7355 Bayview Ave,
Thornhill, Ontario, L3T5Z2
647-627-8580
We have more! Click here for our other Afternoon Tea posts. 🙂
Disclaimer: The opinions and claims reflected in this blog post are my own and not those of After Queen Tea Shop. No compensation was received to write this review.