And we're back!
During our short hiatus we focused on family and work, took a week-long trip to Vegas, and (of course) squeezed in a few new afternoon tea places to share. While some were a pleasant experience, others lacked lustre. One of the few places that we did try was the Holts Café in Holt Renfrew at Yorkdale Mall.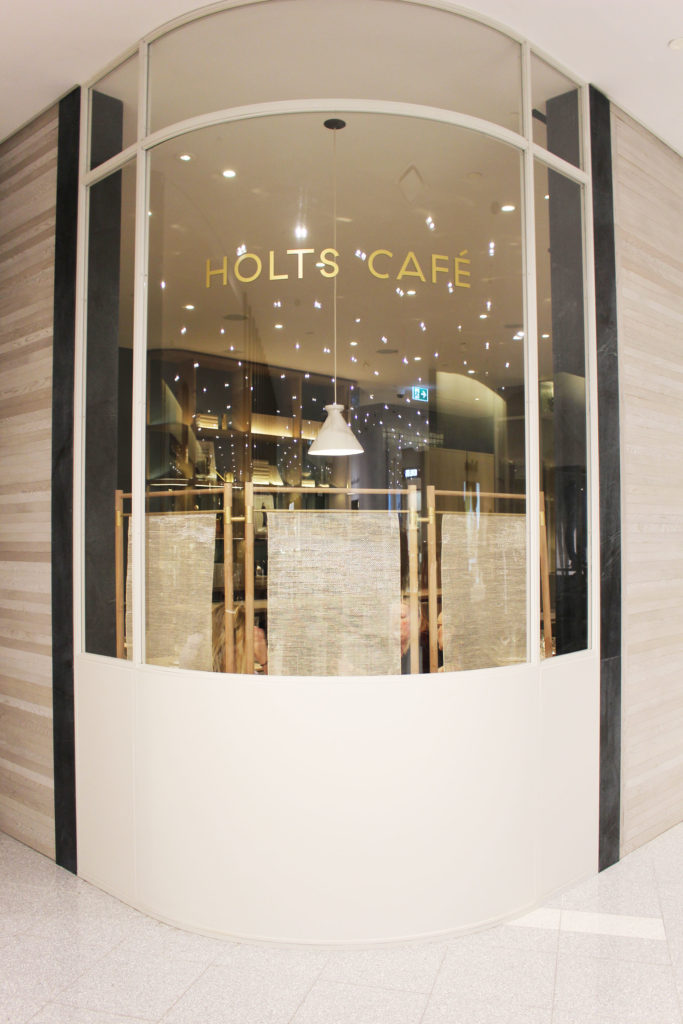 I honestly didn't expect Holts Café to serve afternoon tea, so I was pleasantly surprised to find out they do so every Sunday to Tuesday from 1pm to 5pm. The café itself is rather hidden inside the upscale Holt Renfrew department store, completely obscure from the hustle and bustle of the mall, so I very much appreciated the tranquil atmosphere during our lunch period.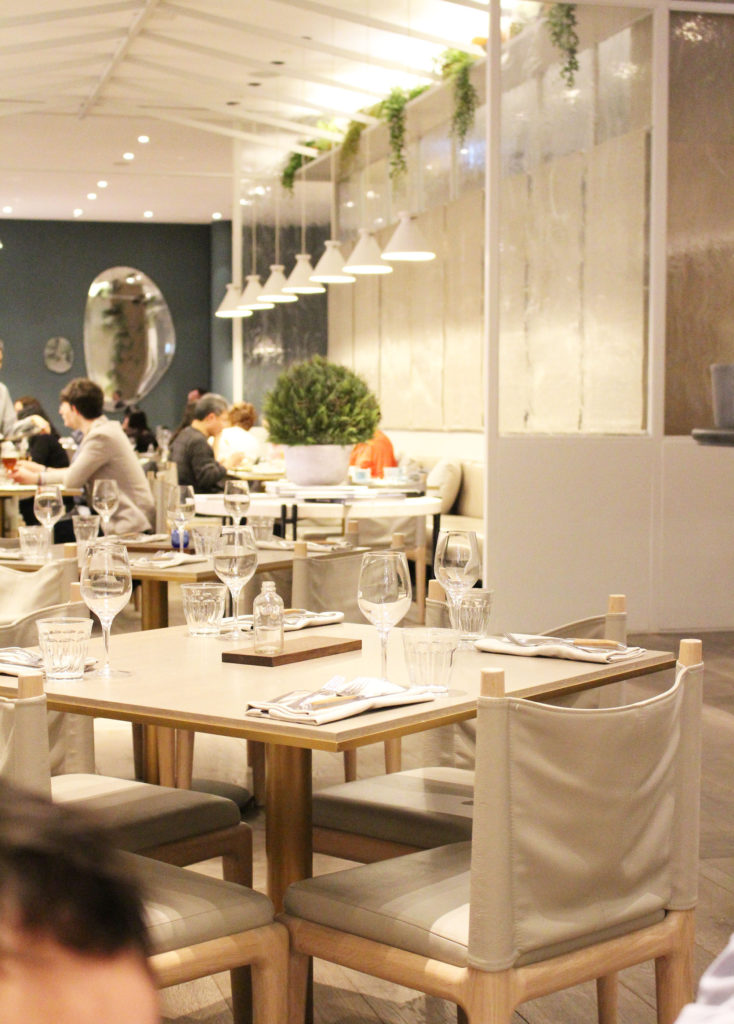 Setting-wise everything was kept very clean and simple, perhaps even a tad too simple for my taste. There were tables, banquet seating, and stools by the bar if you liked.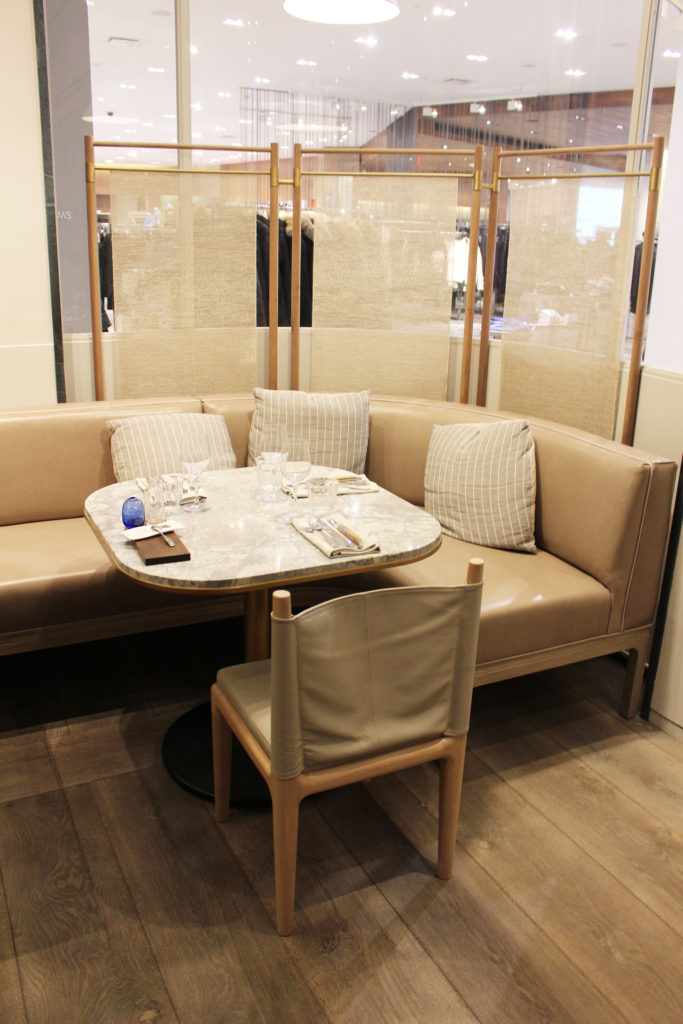 Banquet seating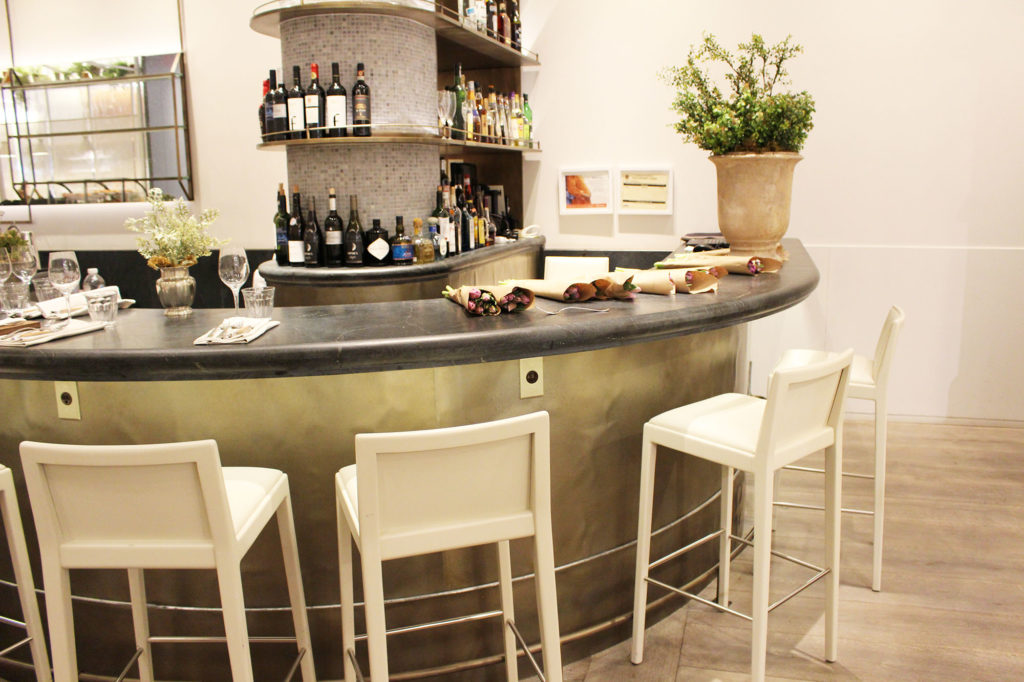 Bar area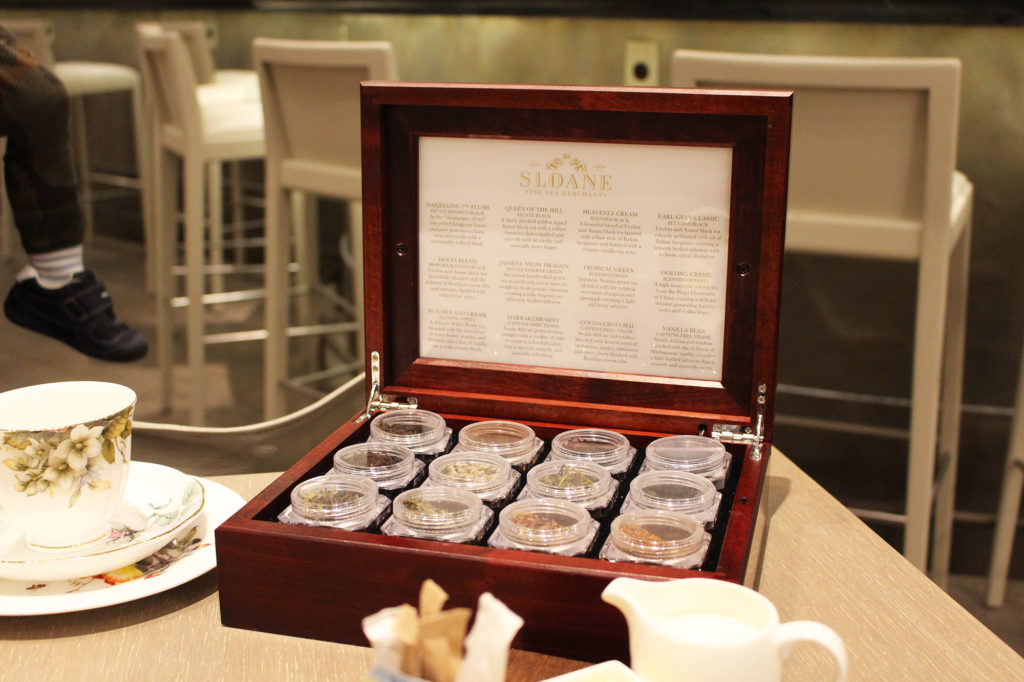 Sloane Tea
Like our many other afternoon tea reviews, they also serve Sloane Tea at this establishment. Let's face it, it's everywhere! 😀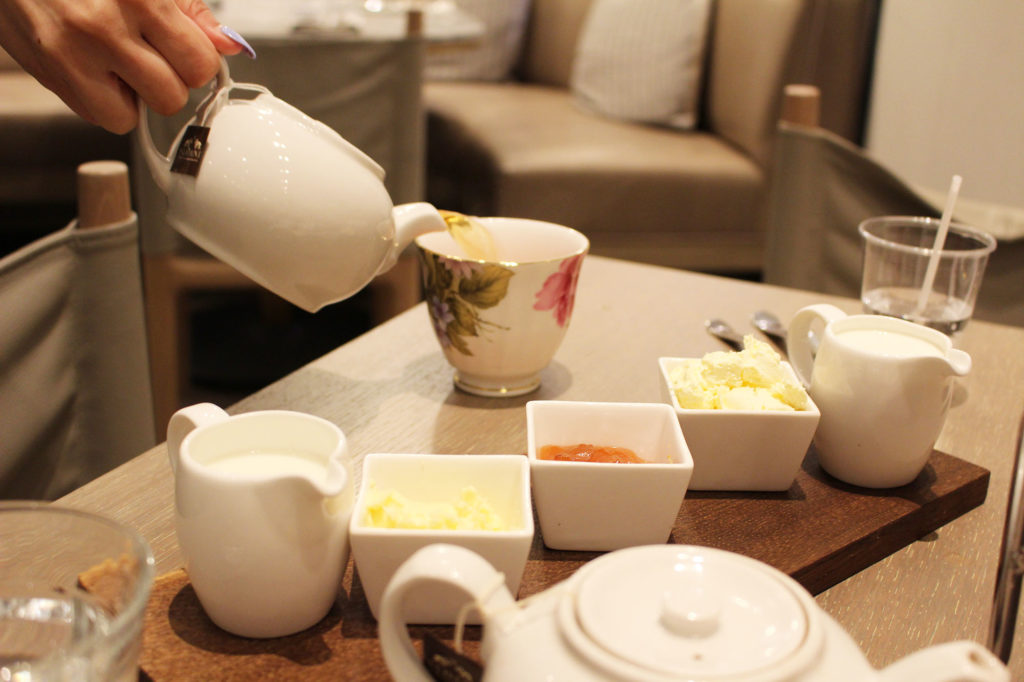 Devonshire cream and housemade preserves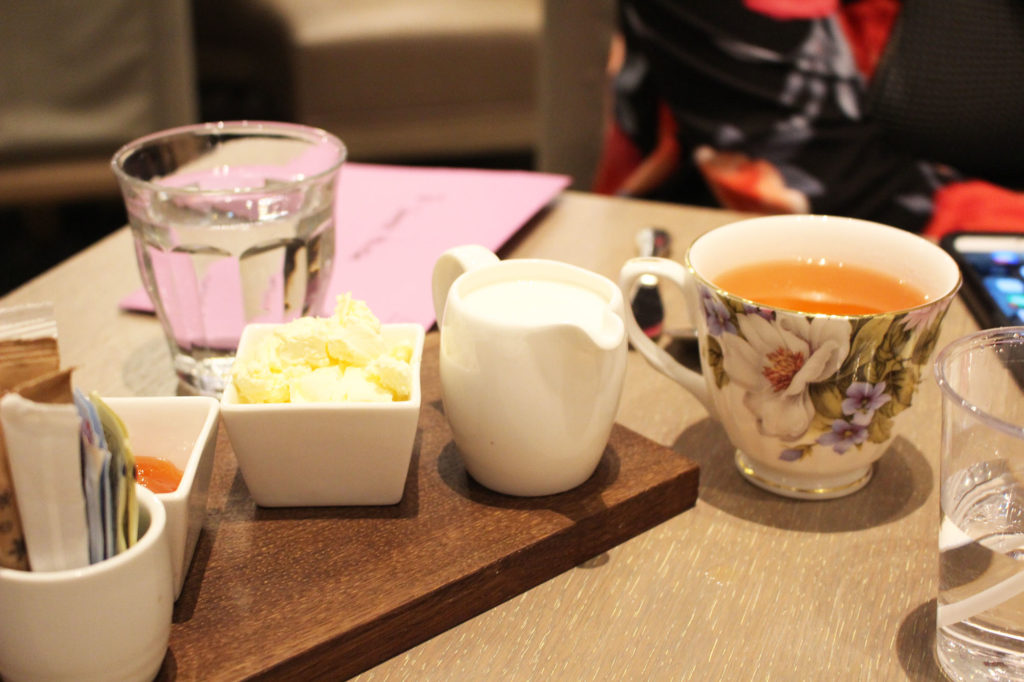 Pretty cups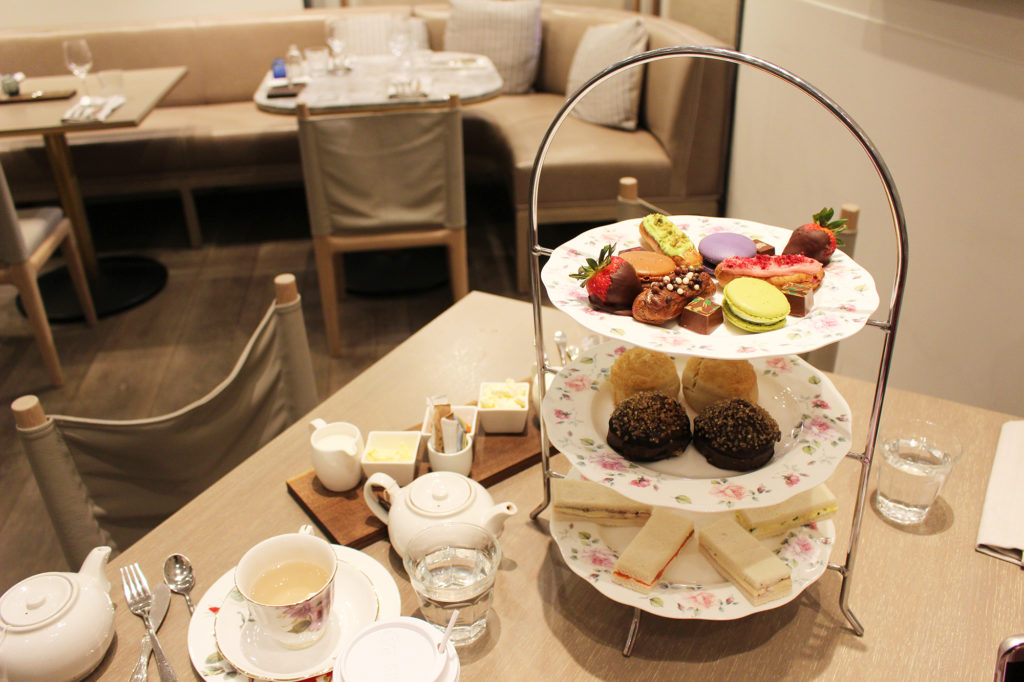 Tea for two 
Their afternoon tea menu is subject to change. Just by glancing at the online menu right now I can already tell that it's different from the one we have here in review. As far as the presentation goes it was also very simple: your standard 3 tiers of food accompanied by pretty cups and saucers but plain white teapots. Food-wise everything was fresh and made-to-order. The dessert was very colourful, and I enjoyed the unique and not often seen chocolate scones.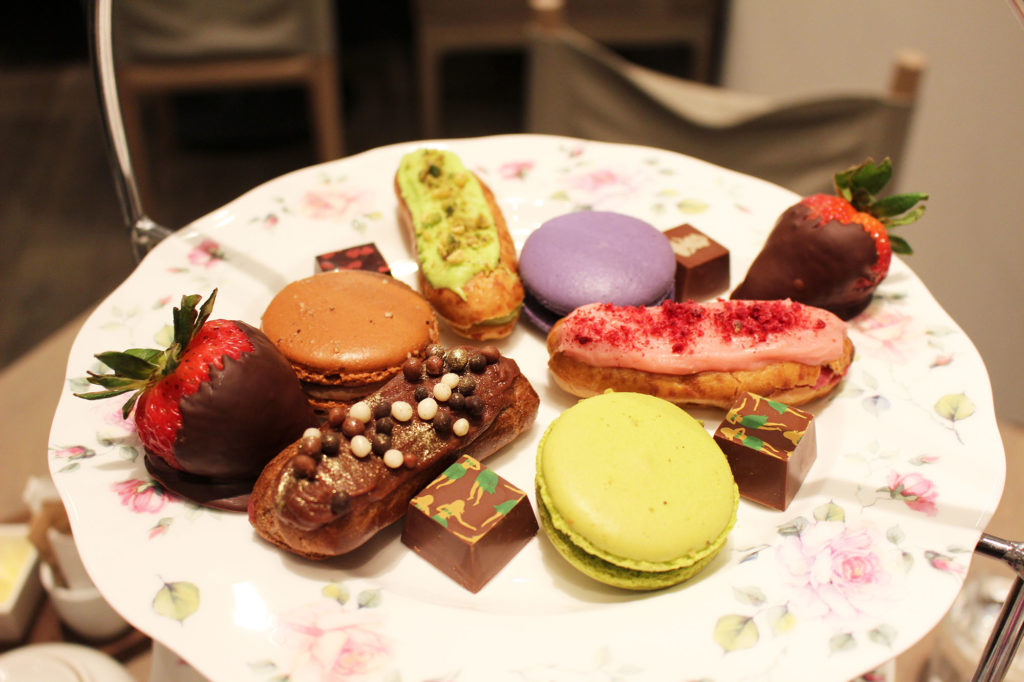 Dessert tier: chocolate covered strawberries, eclairs (pistachio/berry/chocolate), filled truffles, macarons (cassis, nutella, pistachio)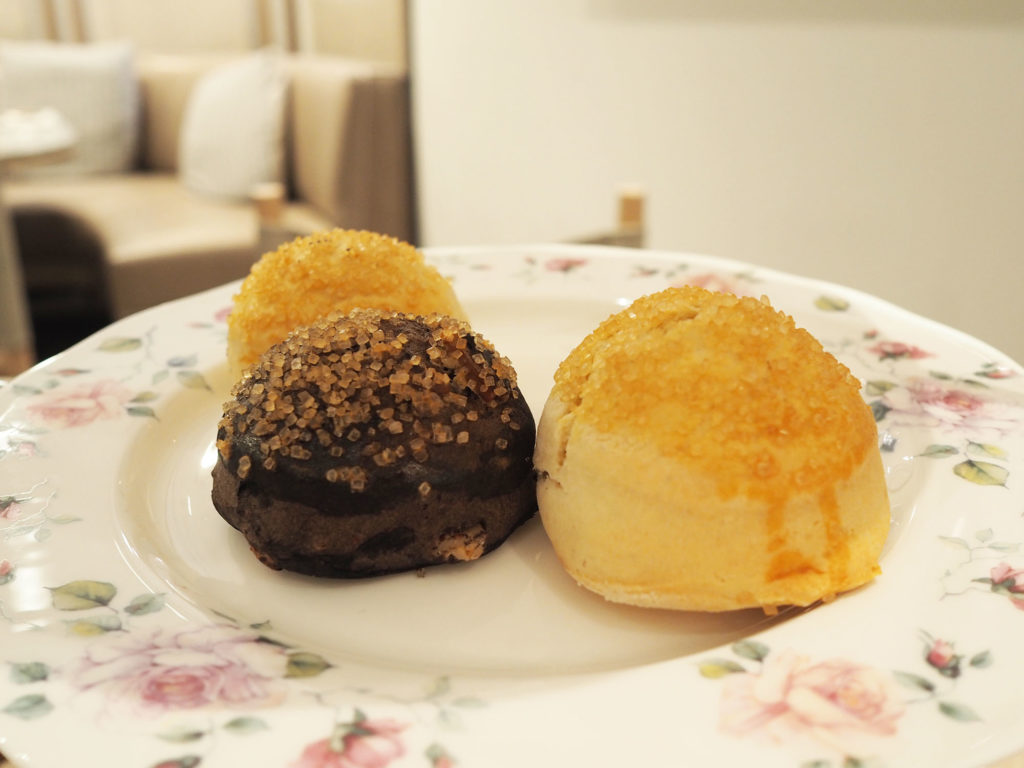 Artisanal scones: chocolate and lemon lavender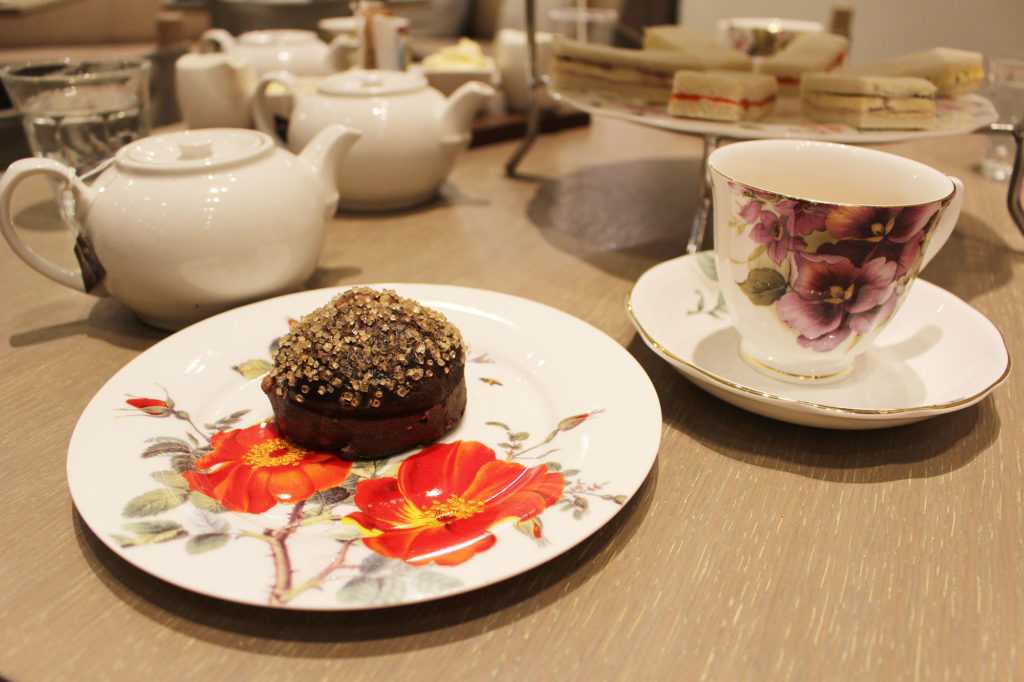 Beautiful cup and saucer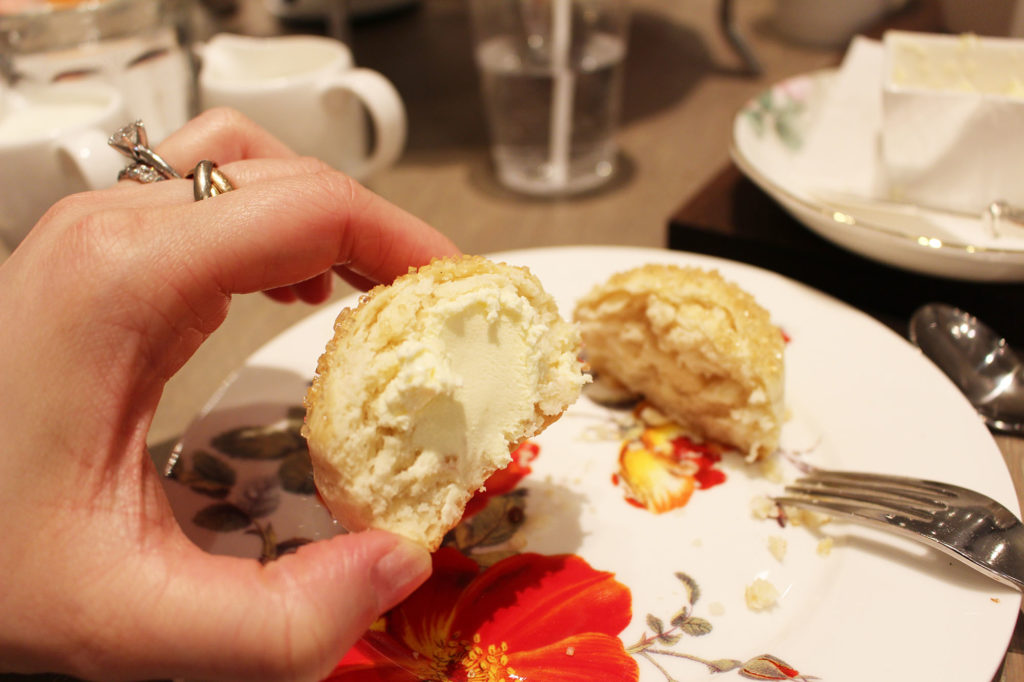 Devonshire cream: fresh, but not creamy enough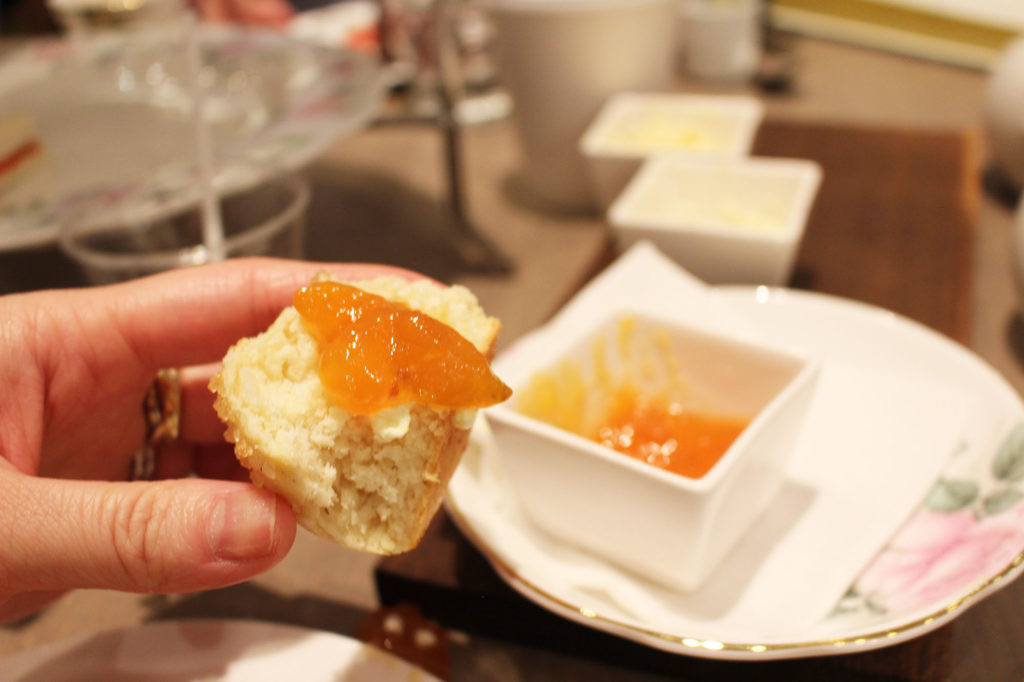 Housemade preserves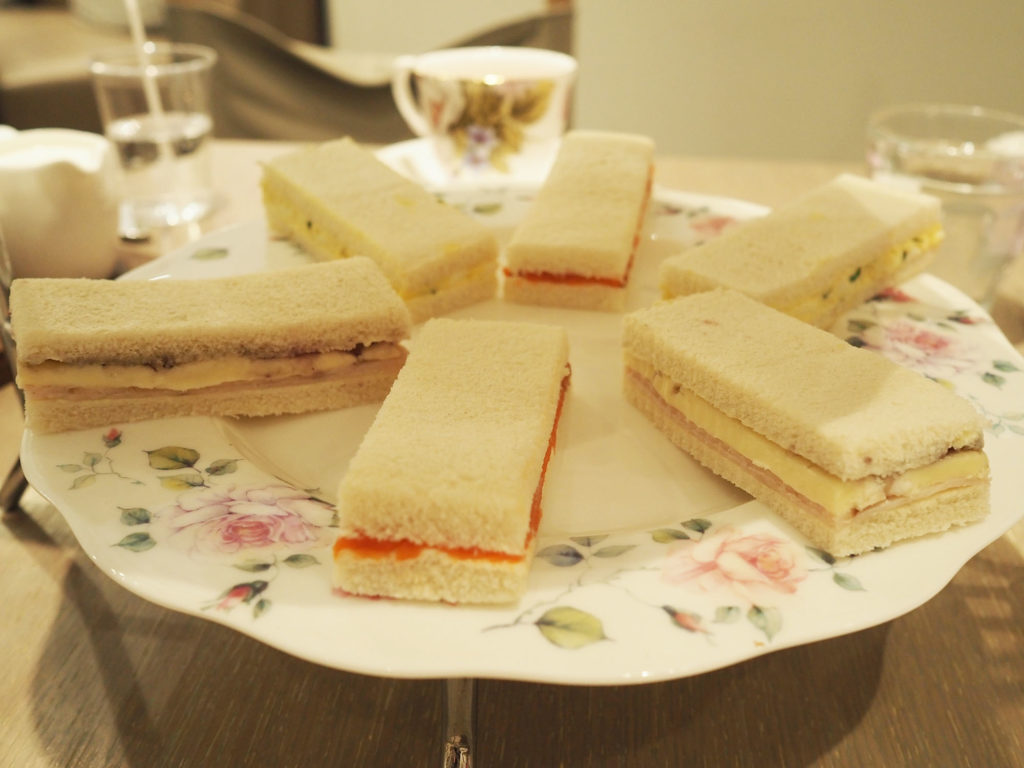 Finger sandwiches: smoked salmon, ham and brie, egg salad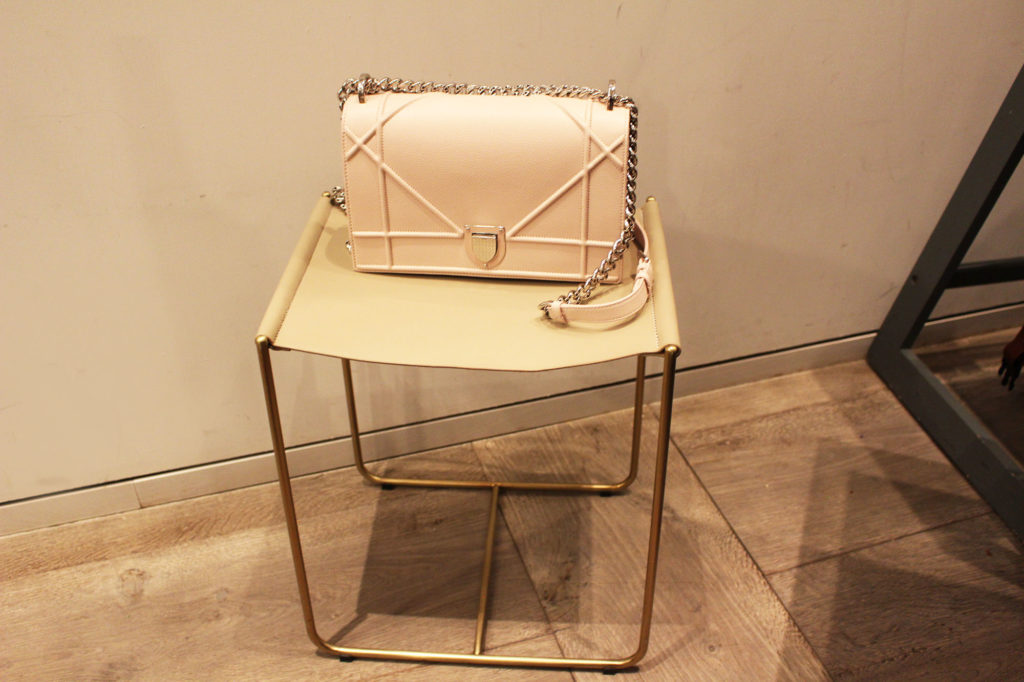 Dior Diorama
The smallest details matter and in this case (like many super fancy restaurants) your purse gets its own chair! 😛
Overall the food was well prepared but the flavours didn't WOW me nor was the presentation exceptional. Perhaps I'm being picky but I can't help but make comparisons. As for the hospitality, service was lacking and my server was inattentive. Unfortunately I had to get up to search for her several times but this definitely was not applicable to other members of staff.
I can see how afternoon tea offered at Holts Café would be a nice place for a get-together at Yorkdale Mall especially during a busy shopping trip. I can also appreciate the fact that it's a secluded and tranquil location and baby-friendly. However, at $39 per person not a whole lot stands out. Luckily I did notice the yummy looking plates on the table next to us, so perhaps next time I'll gloss over the afternoon tea menu and just order a la carte. 😛
Cheers,
Melissa
Holts Café (Holt Renfrew, Yorkdale Mall)
Afternoon Tea: Sun – Tues (1-5pm)
3401 Dufferin Street
Toronto, ON
M6A 2T9
We have more! Click here for our other Afternoon Tea posts. 🙂
Disclaimer: The opinions and claims reflected in this blog post are my own and not those of Holts Café. No compensation was received to write this review.