Happy first birthday to our Baby James, we love you very much! This time last year we were at the hospital with you in our arms, and look at us now- playing, eating cake, and hanging out with friends! Life is so much better with you around, son. Cheers to a wonderful birthday and many more parties to come!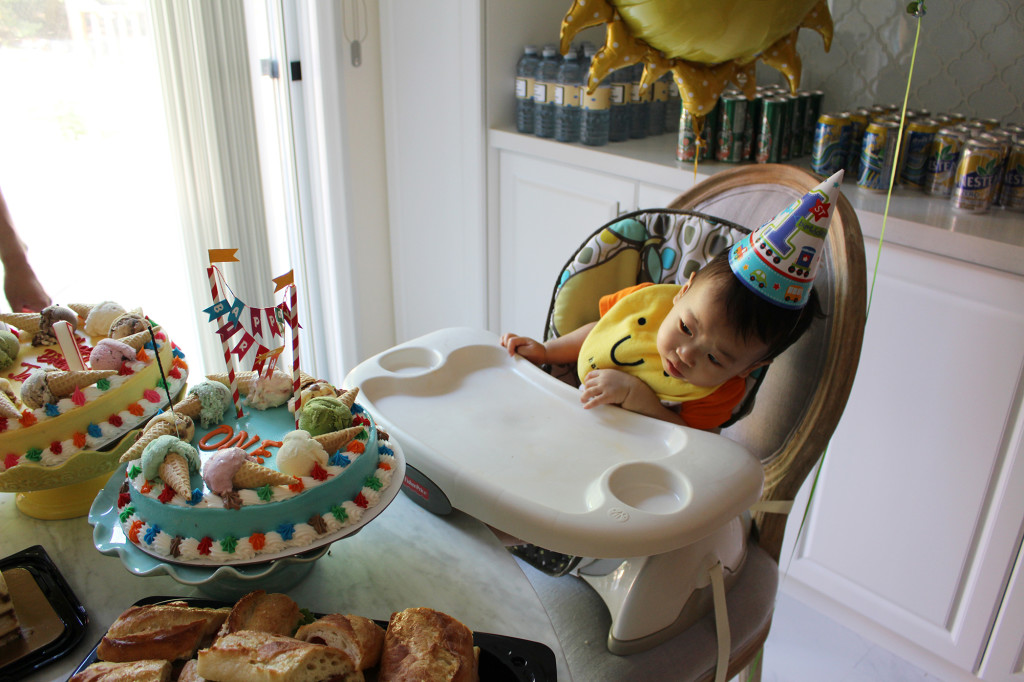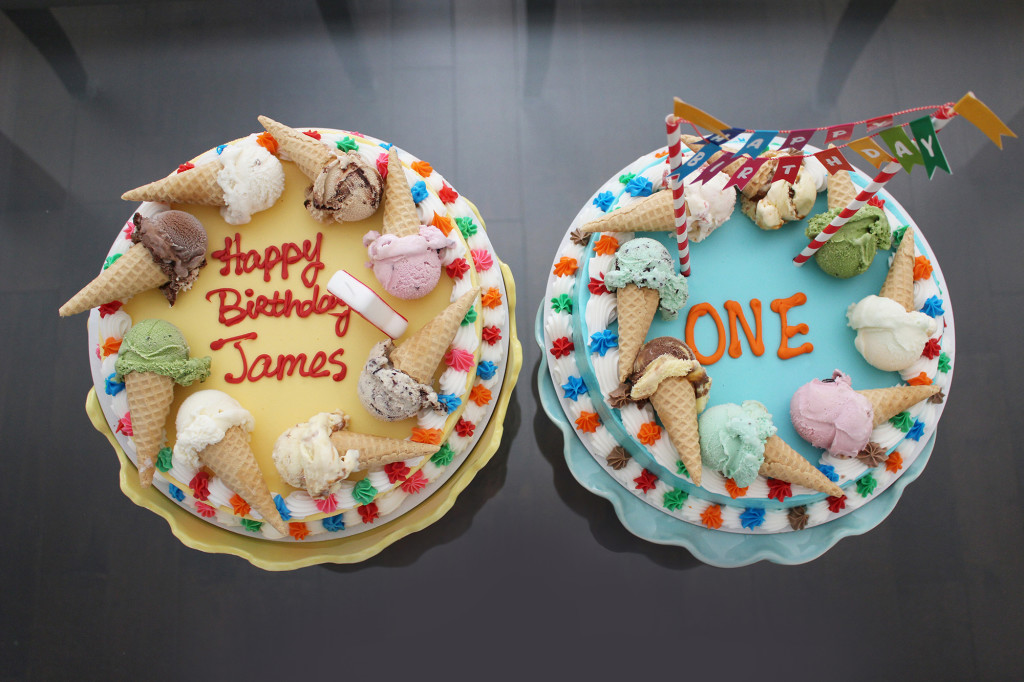 Baskin Robbins Ice Cream Cakes.
Yellow: 1/2 mango tango, 1/2 mint chocolate chip. Blue: 1/2 strawberry, 1/2 cookies and cream. 
Baskin Robbins did a wonderful job with the cakes, and most importantly James LOVED his first taste of ice cream! The colourful design and adorable mini cones were a huge hit with the kiddies. Ordering our cake was a breeze with so many fun flavours to choose from! Baskin Robbins makes the best ice cream cakes in town and we highly recommend them. 😀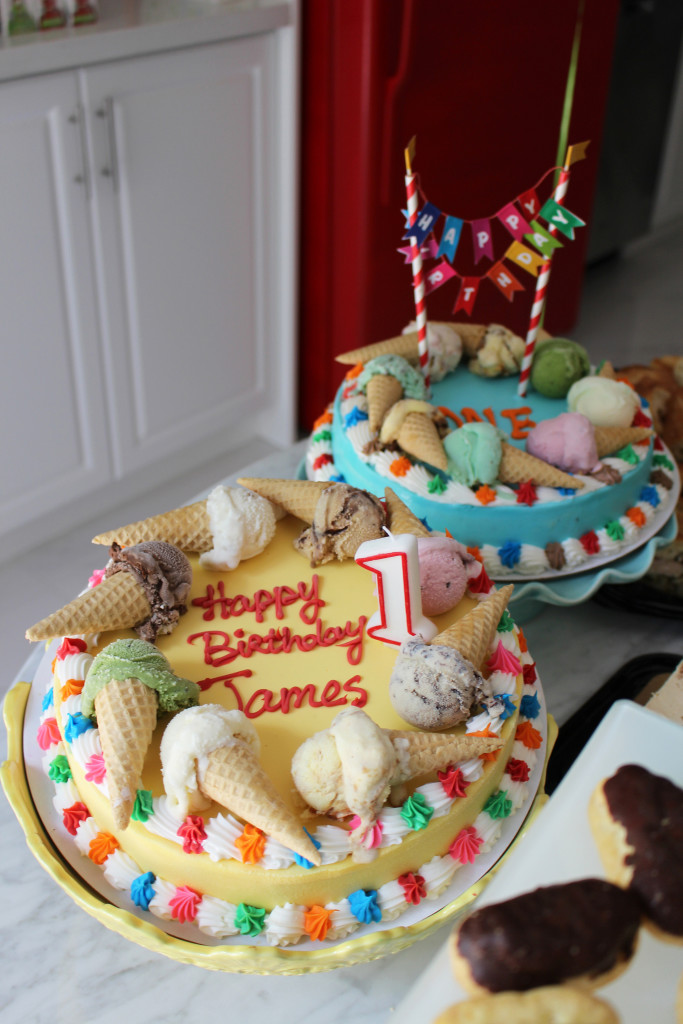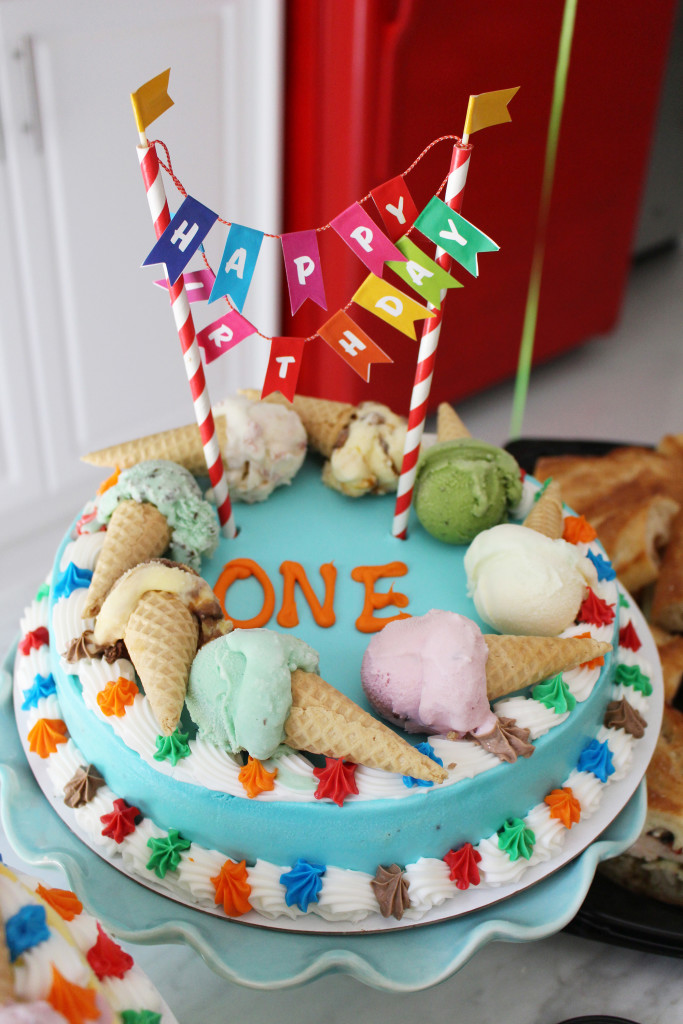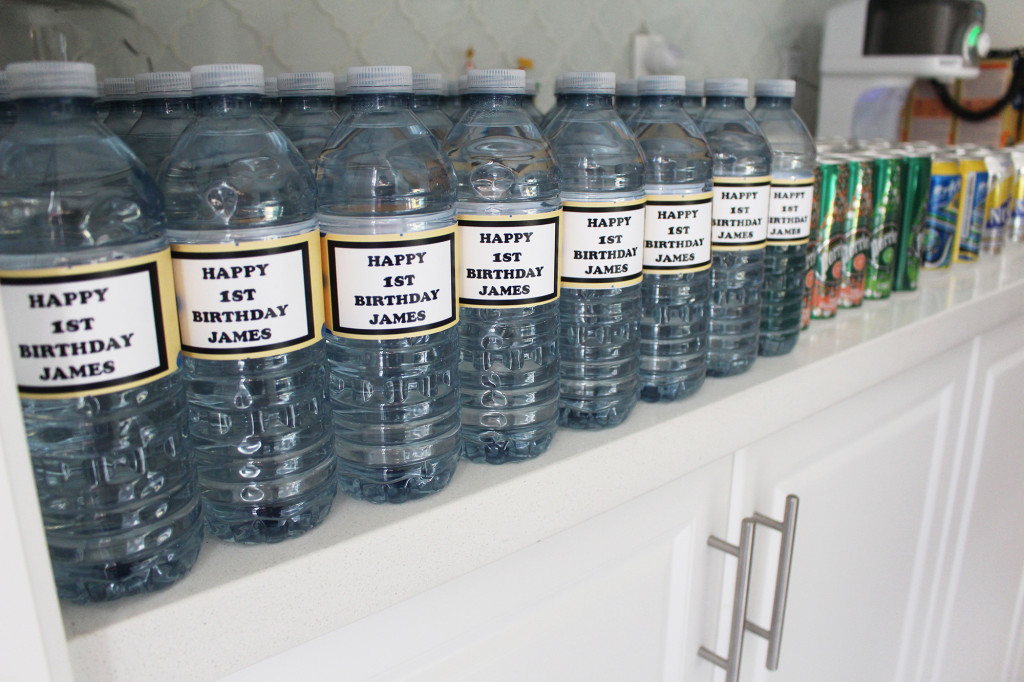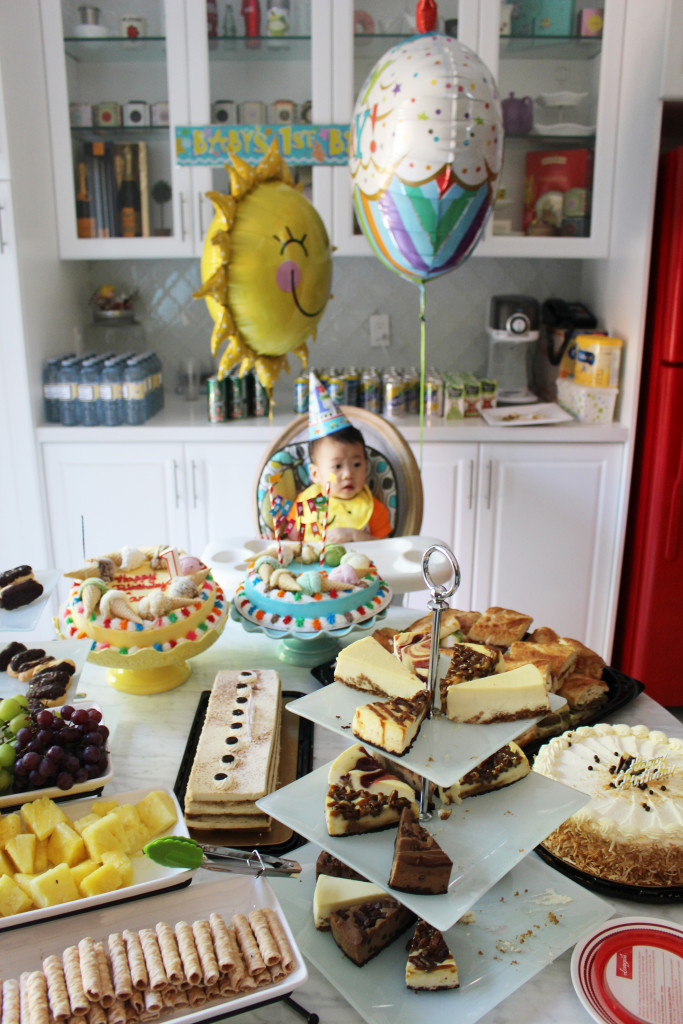 Happy birthday, son! We hope you had a fun day at your first party. ♥
Love,
Mom and Dad