When there's cotton candy latte on the menu, you know you're in for a real treat! I was enticed by some beautiful food pics of Initium Cafe from my friend Alice, so Joseph and I spent the better half of our Sunday afternoon checking it out.
Initium is a 3-in-1 venue with a salon, cafe and lounge under the same roof. Each area is discretely and well divided so you know which room does what. They're also interconnected so you can, for example, enjoy a fancy drink while getting your hair cut, or alternatively plan a lunch date afterwards. Looking at the pics below, who wouldn't want to enjoy drinks like these?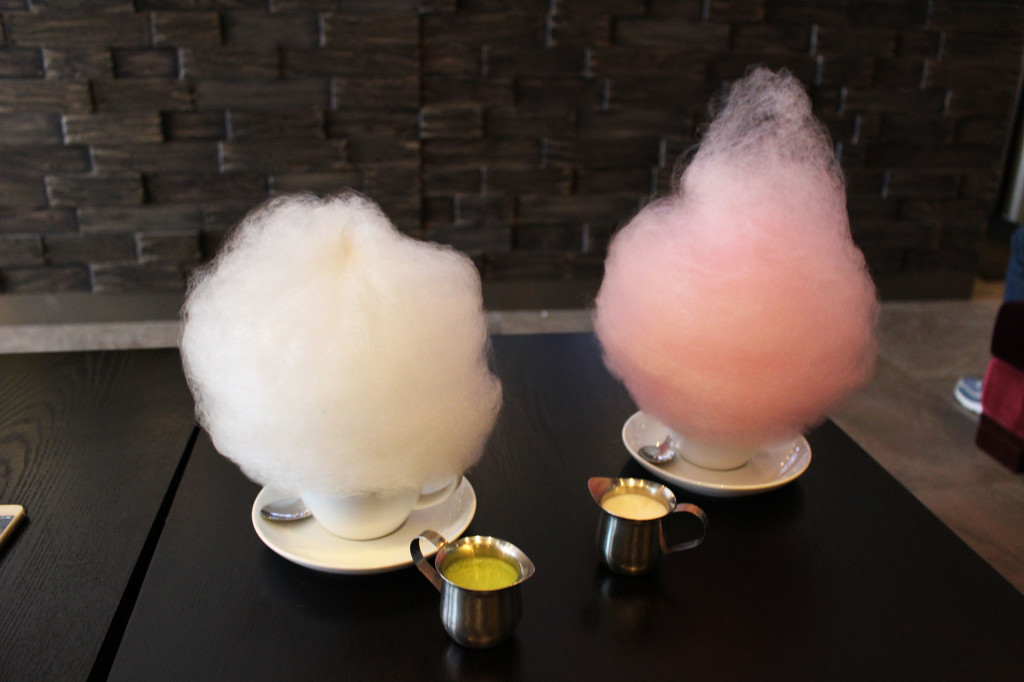 Cotton Candy Lattes: (left) green tea latte with maple-flavoured cotton candy, (right) chai tea latte with vanilla-flavoured cotton candy.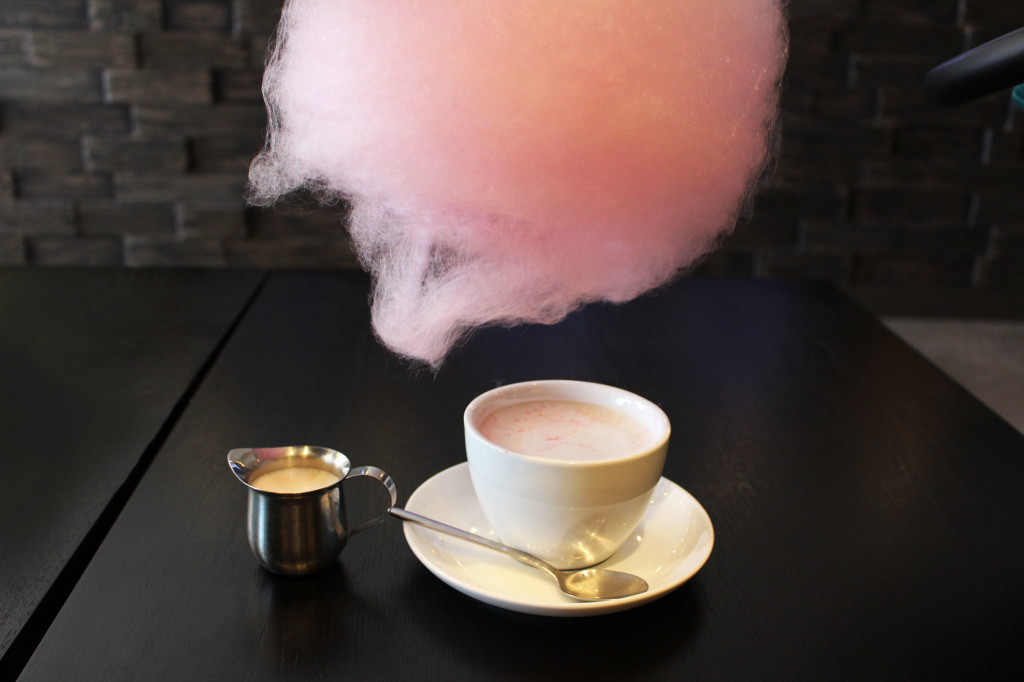 Looks like a fluffy pink cloud! Pour the shot over the cotton candy and let it melt into the mug.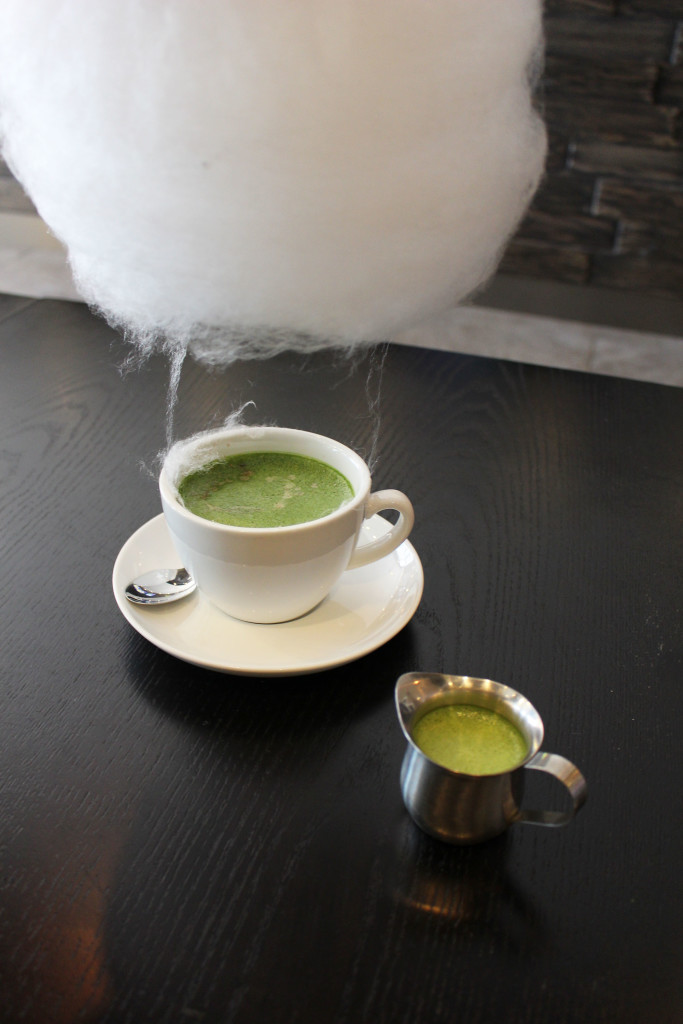 Green tea latte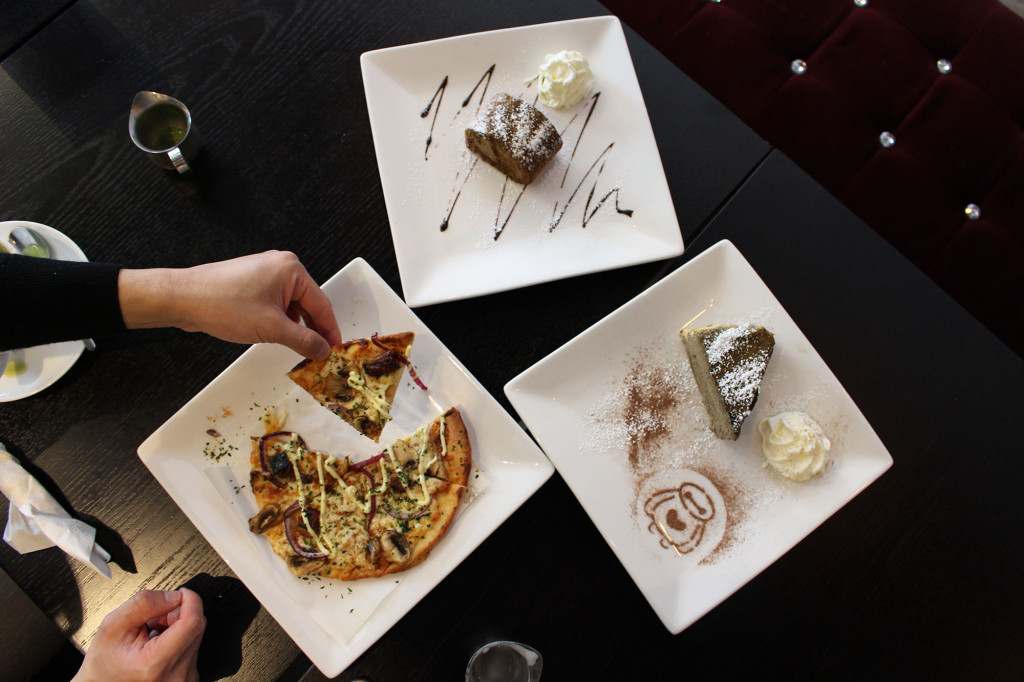 Let's eat!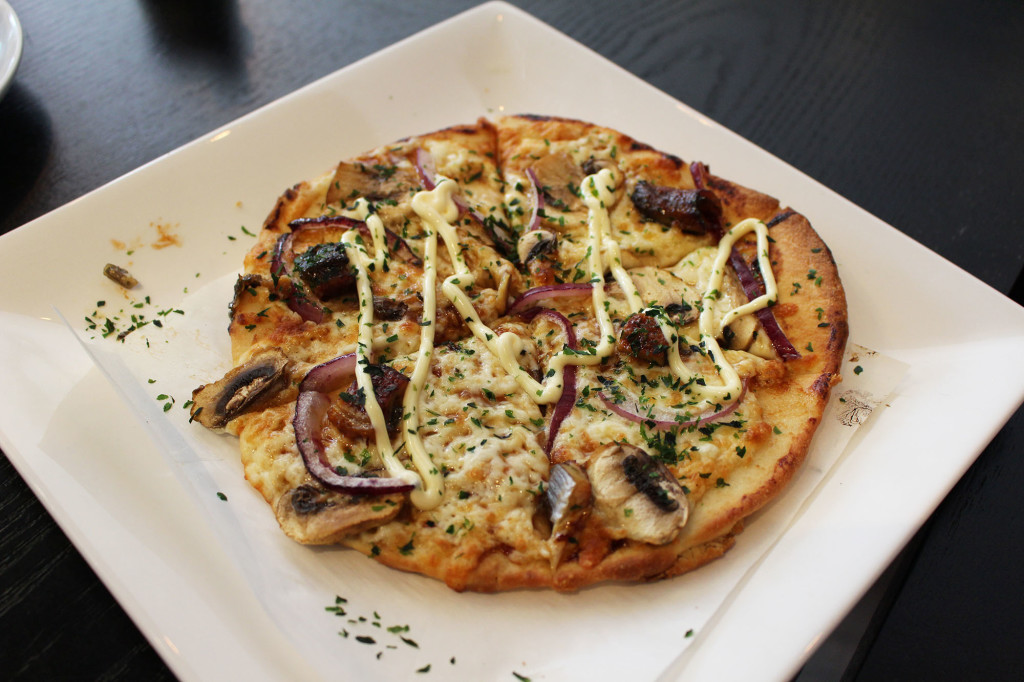 Freshly made 'Japanese' naan pizza: BBQ Eel, red onion, mushroom, Japanese mayo, dried seaweed with unagi sauce and mozzarella cheese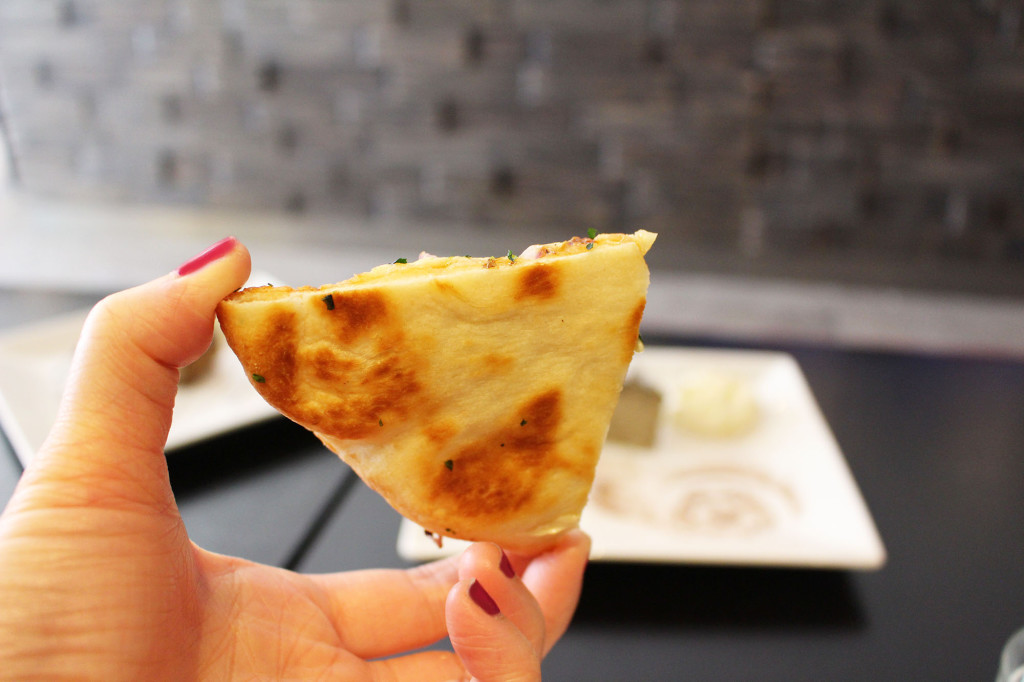 Naan crust
We also ordered lunch and were blown away by the creativity. Everything looked great, tasted great, and came out hot and quick. The pizzas have a naan crust and being that it's my favourite kind of bread it was a win-win for me. Joseph loved the crispiness of the pizza and the flavourful toppings.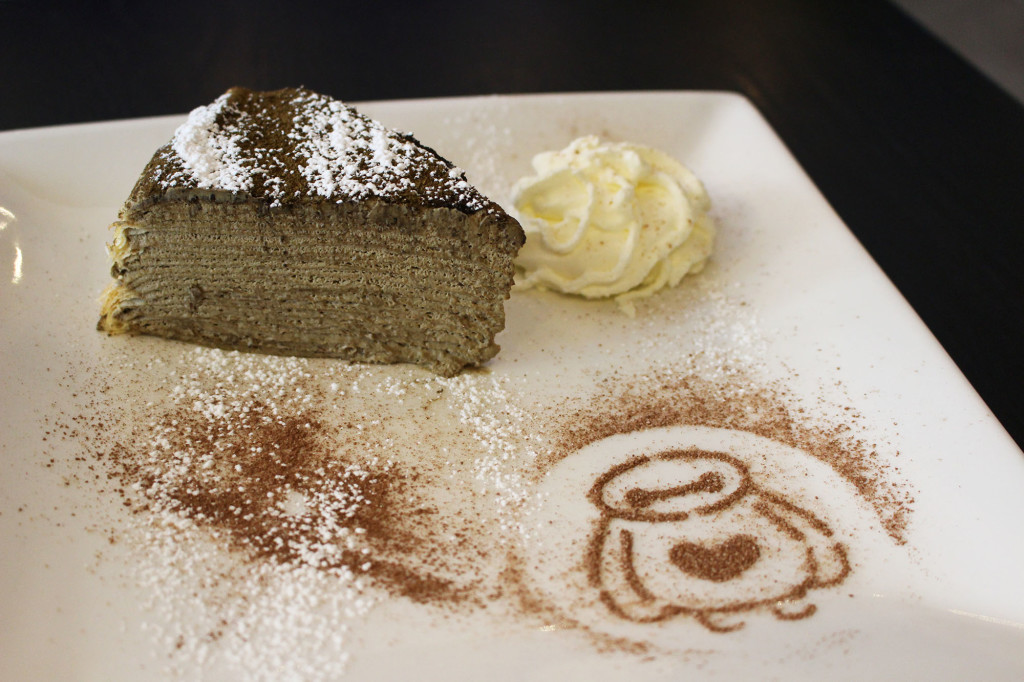 Black Tea Mille Crepe Cake with Baymax from Big Hero 6, how fancy! The cake was soft and creamy and also available in green tea.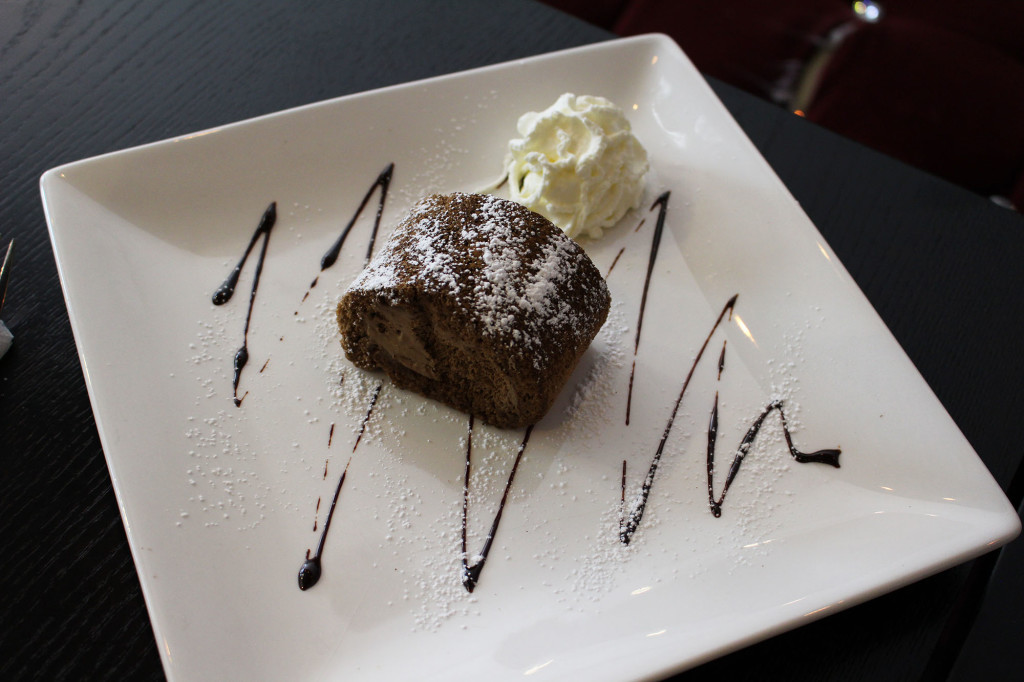 HK Milk Tea Roll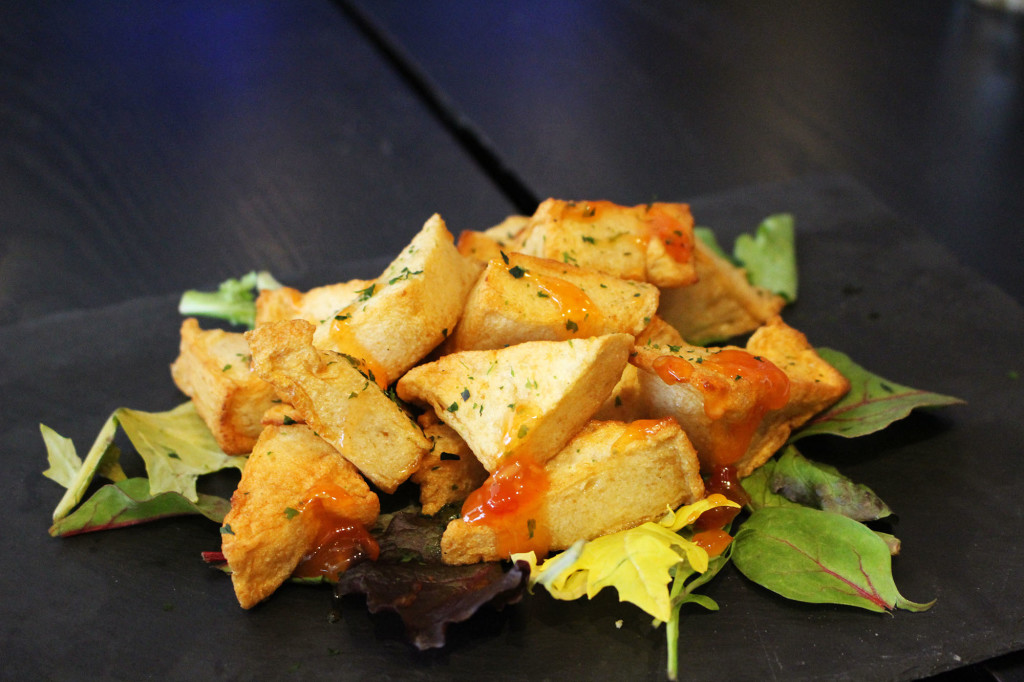 Triangle Fish Cake: baked, drizzled with maple syrup and served with sweet Thai chilli sauce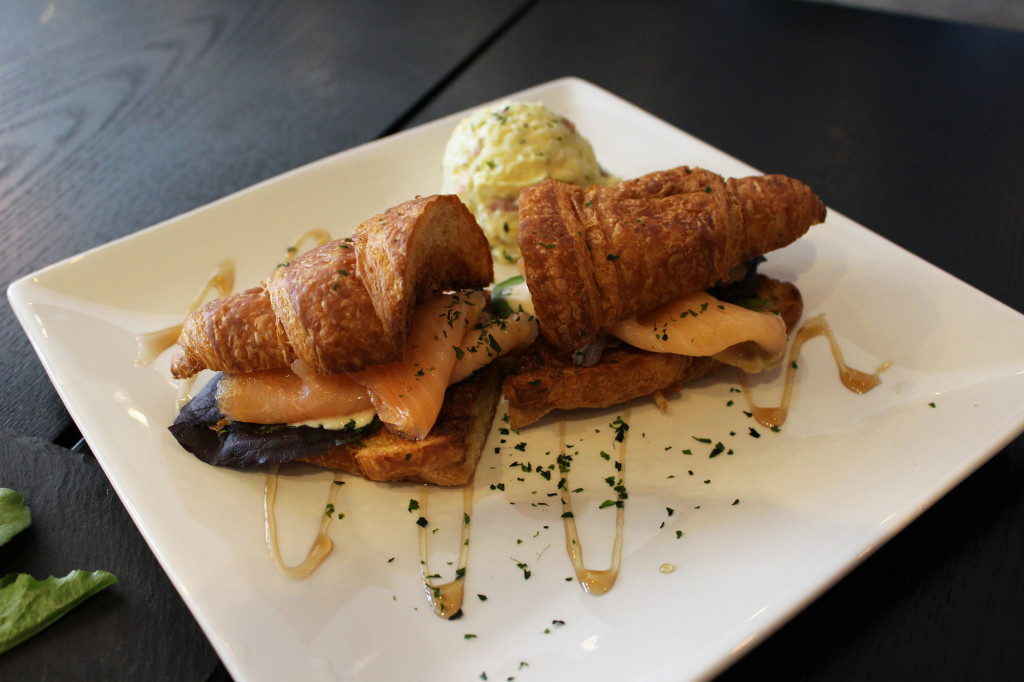 Smoked Salmon Croissant: toasted with mixed greens, Japanese mayo, smoked salmon and served with potato salad on the side
We had a wonderful Sunday lunch at Initium Cafe and enjoyed our afternoon with Baby James. Joseph and I took advantage of their fast and free wifi, while James was captivated by the tv projector. Our barista was very friendly and accommodating in our drink requests and allowed us to customize with either almond milk, soy milk, skim milk, or lactose-free milk. Looks like we found a new hangout! 😀
Cheers,
Melissa

Initium Salon, Cafe, Lounge
8241 Woodbine Ave #6
Markham, L3R 2P1
(905) 947-8880