Happy Sunday everyone! We hope you had a fantastic leap year February. It was a very festive month for us with Valentine's Day, Family Day, Lunar New Year, birthday parties, and baby showers to celebrate. In between it all, Joseph and I actually found the time to go for Sunday afternoon tea at Angus Glen Golf Club that I've been meaning to share. With a 7 month old baby, let's just say it's been a while and I was starting to miss tea time… which is why we went twice on back to back weekends. YES! 😀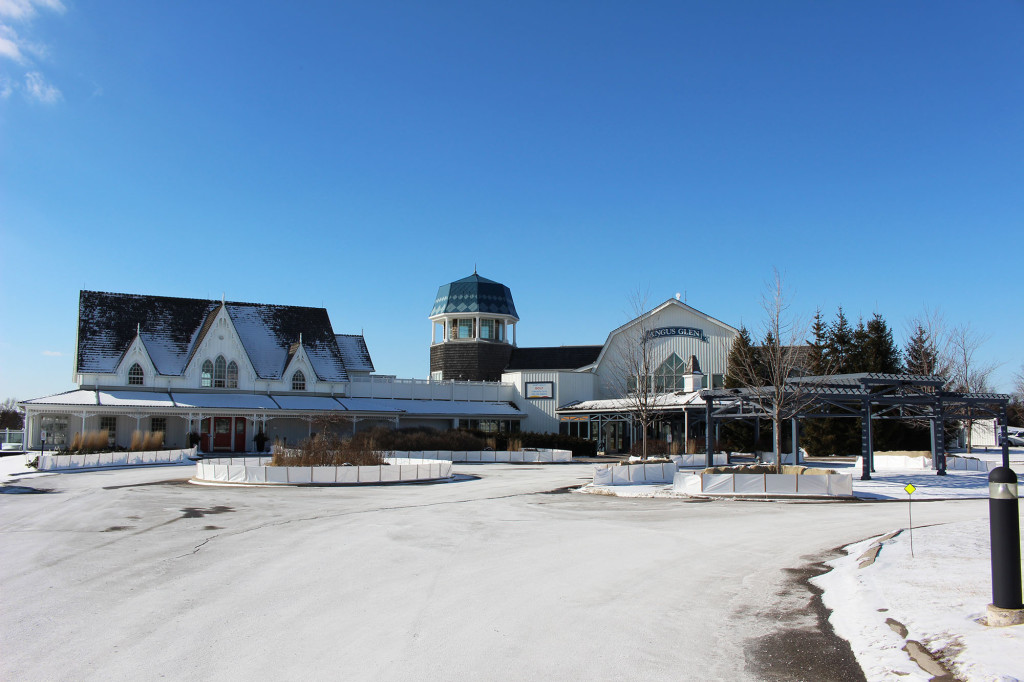 Angus Glen in the Winter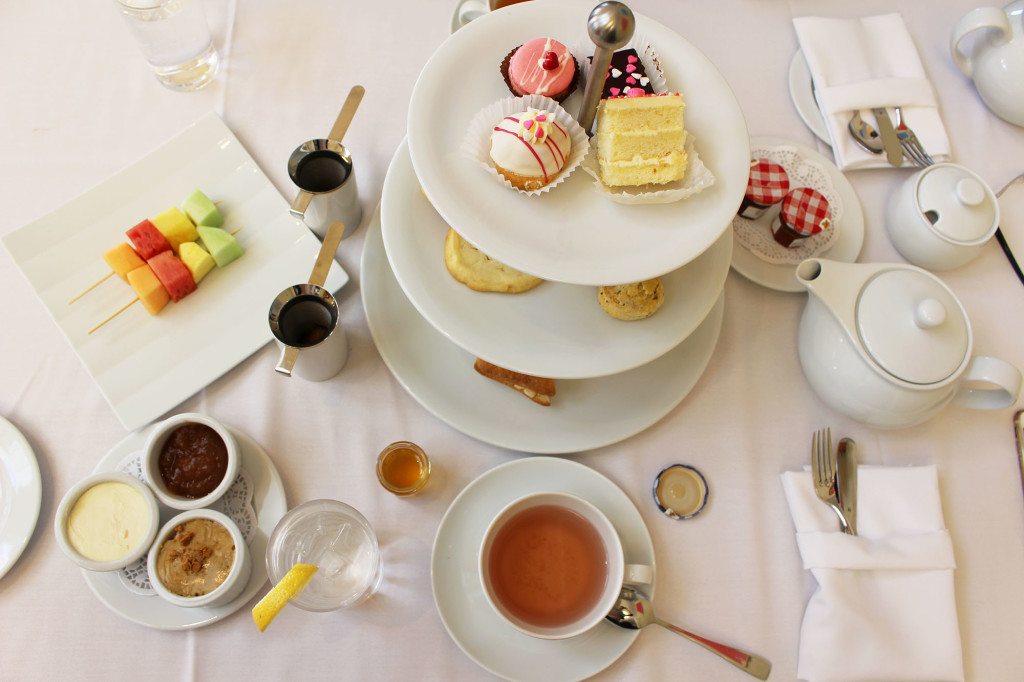 Valentine's Day Afternoon Tea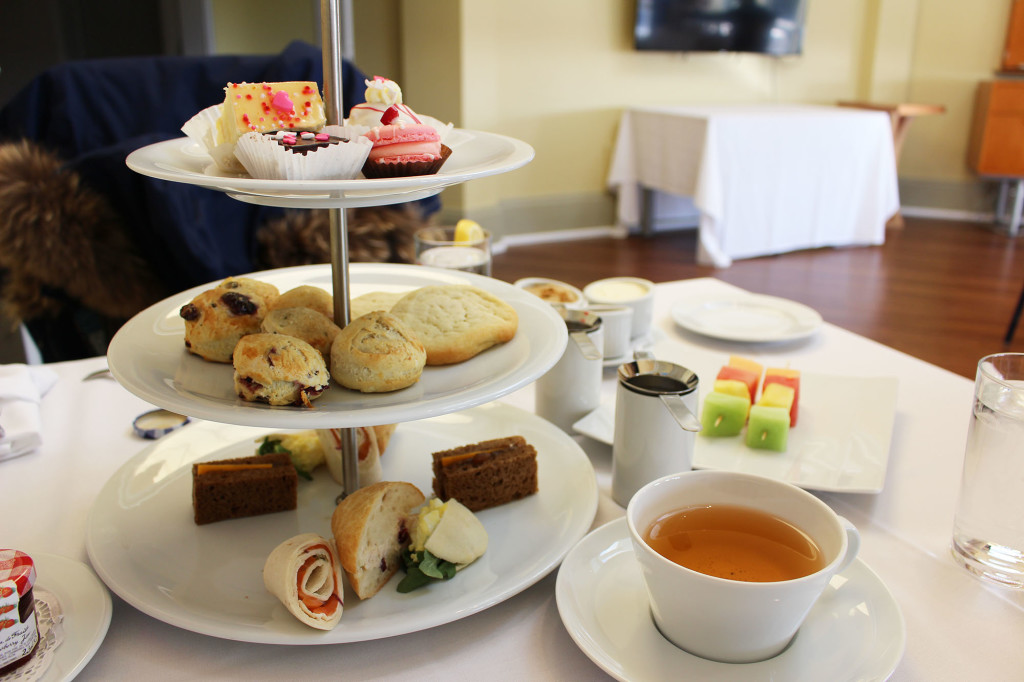 Valentine's Day Afternoon Tea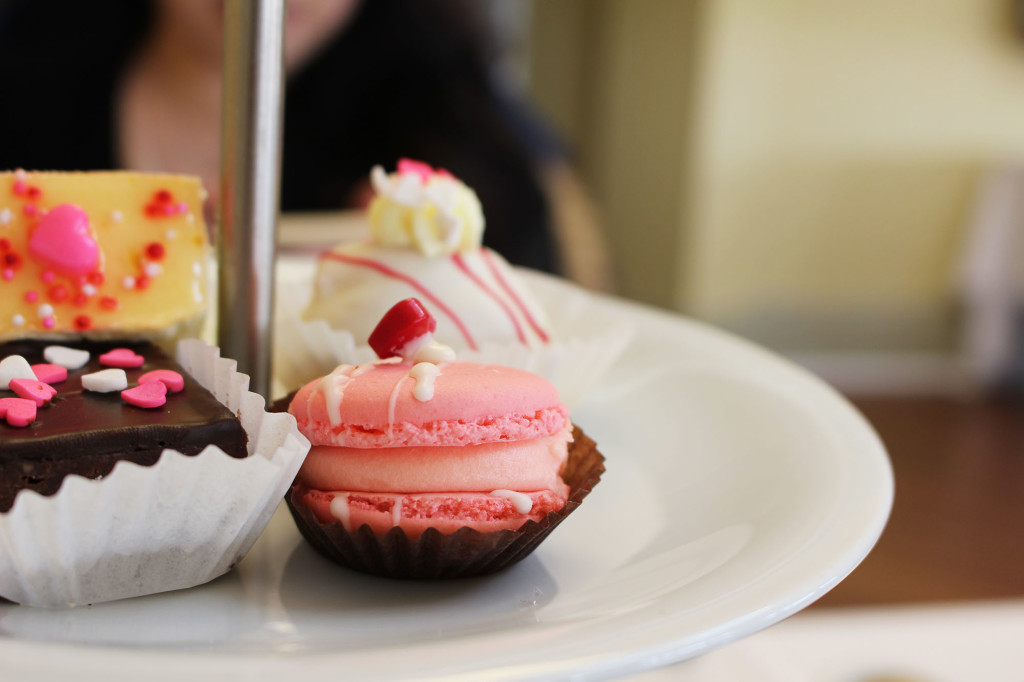 Valentine's Day Desserts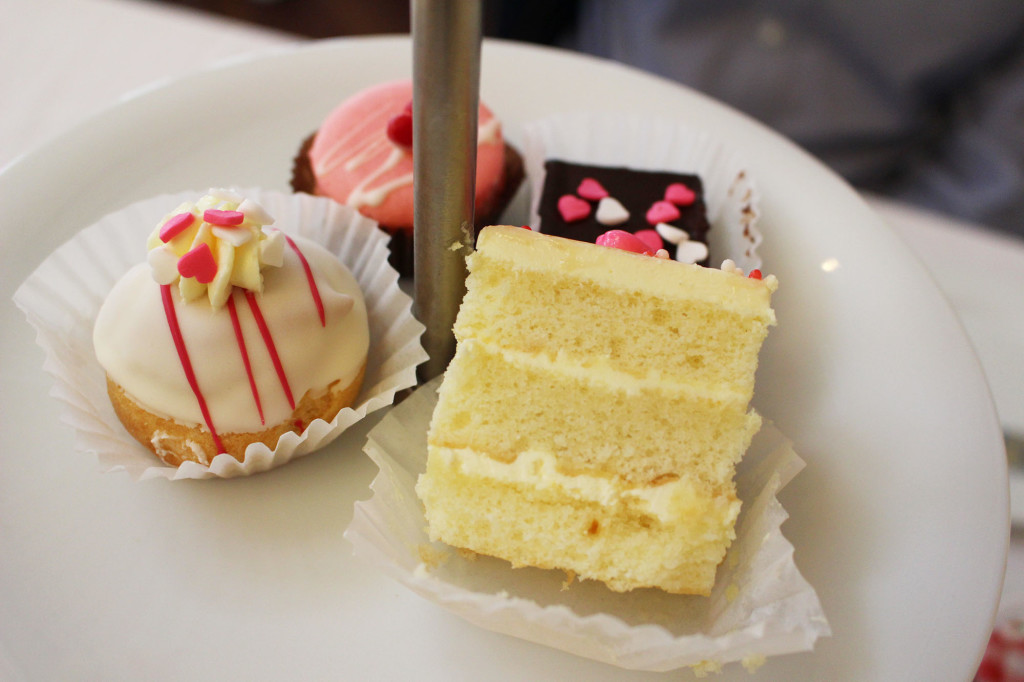 Valentine's Day Desserts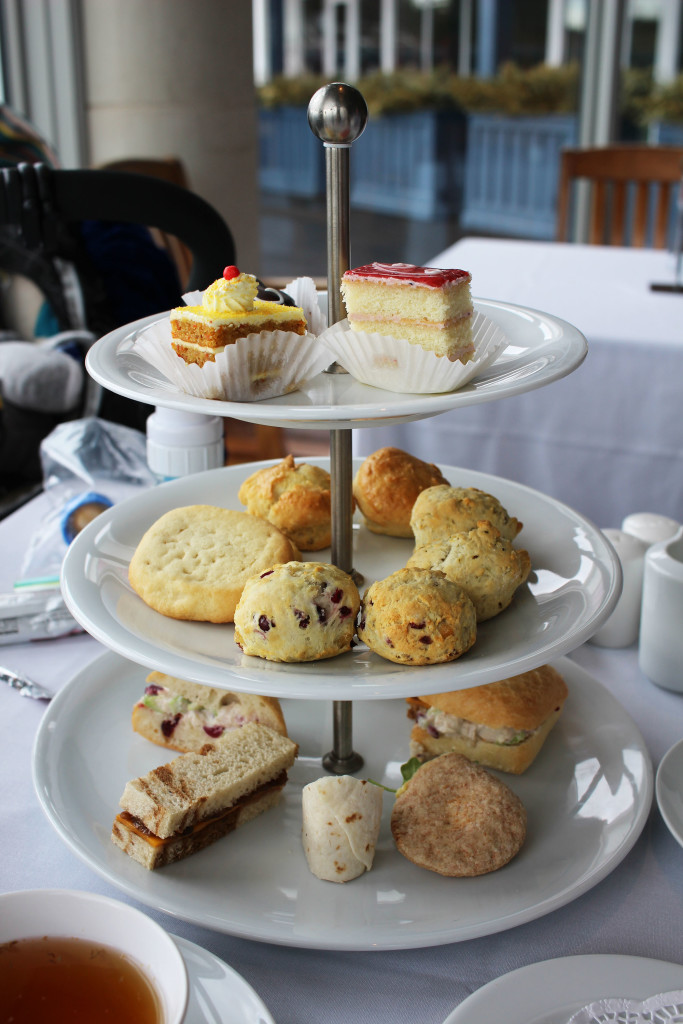 Sunday Afternoon Tea
The difference between the Valentine's and regular Sunday Afternoon Tea was in the desserts, while everything else remained the same.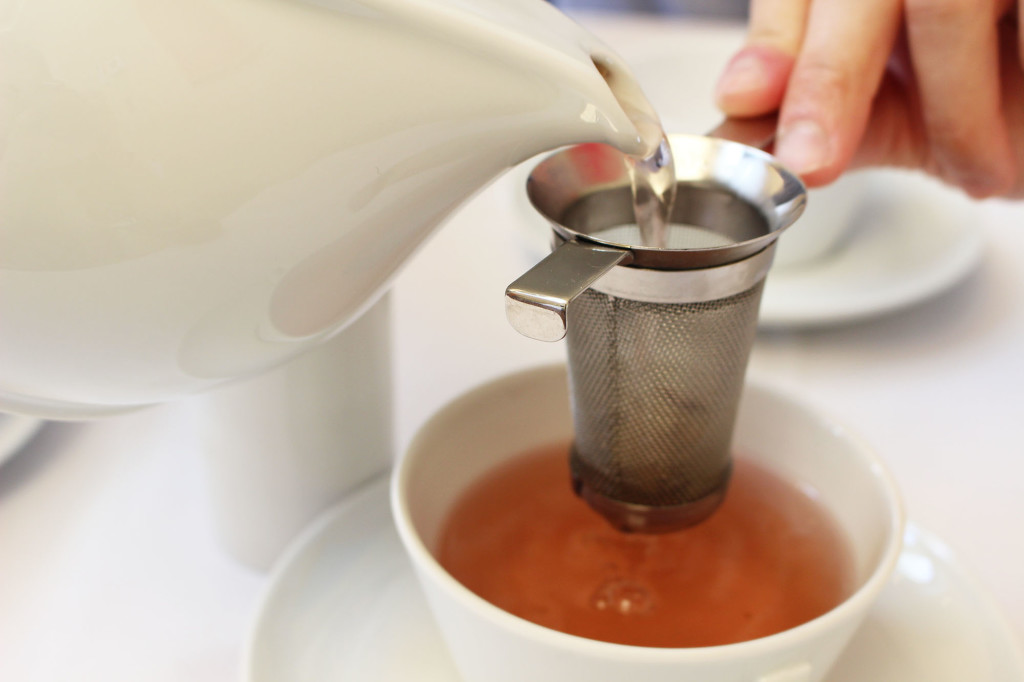 Our delicious premium teas were from a company called Tea Squared. I enjoyed the Honey Fig Tree as well as the Macadamia Rooibos on separate occasions.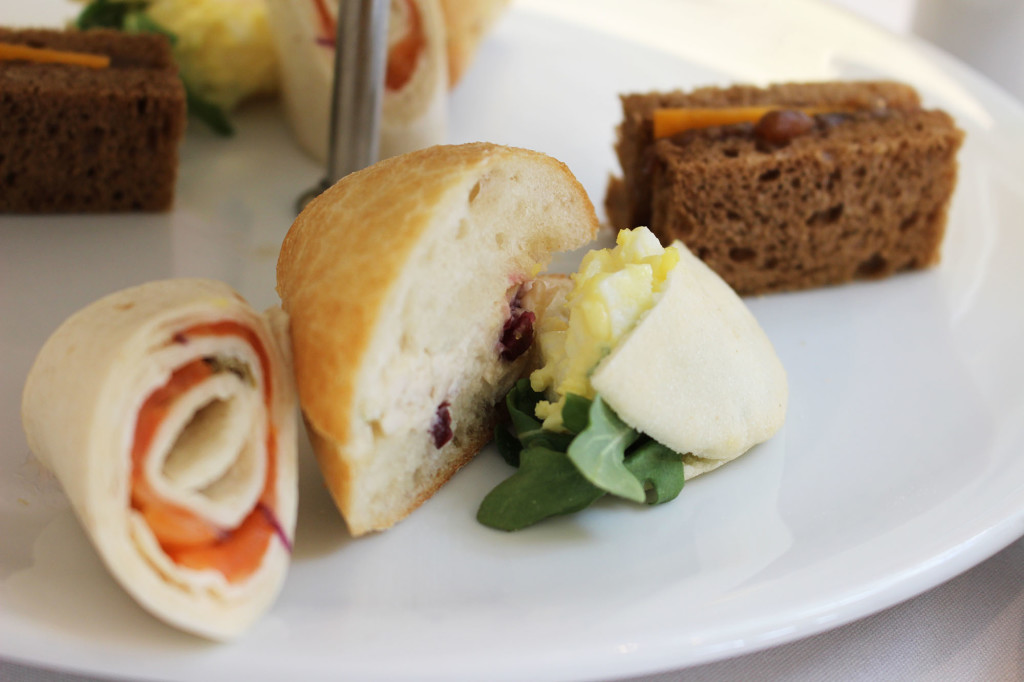 Tea Sandwiches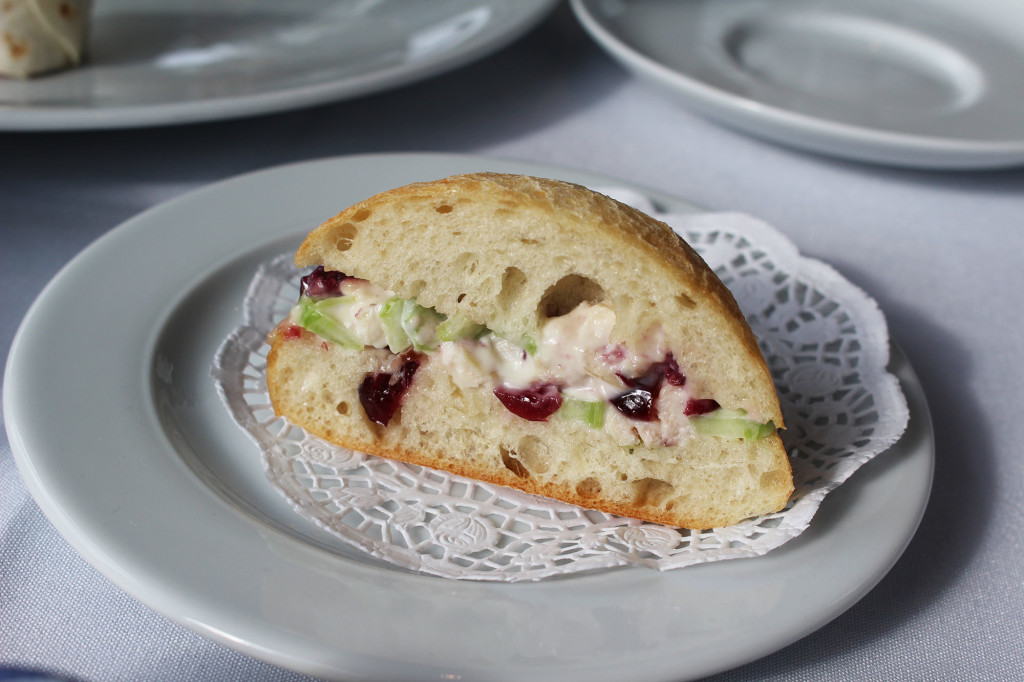 Chicken salad with dried cranberries and celery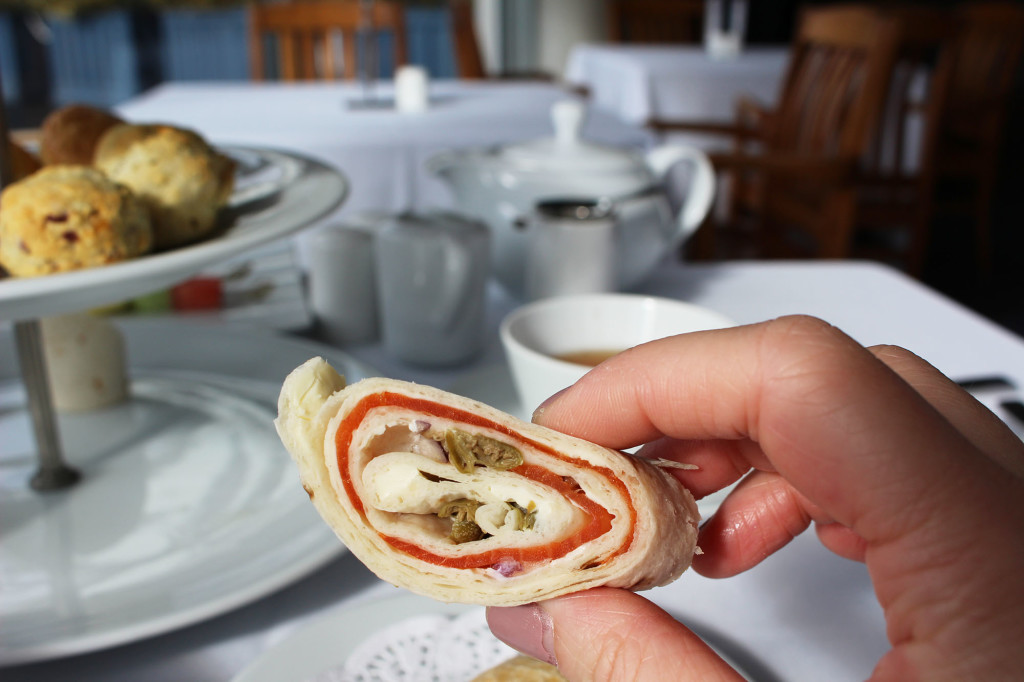 Smoked salmon with cream cheese, capers and red onions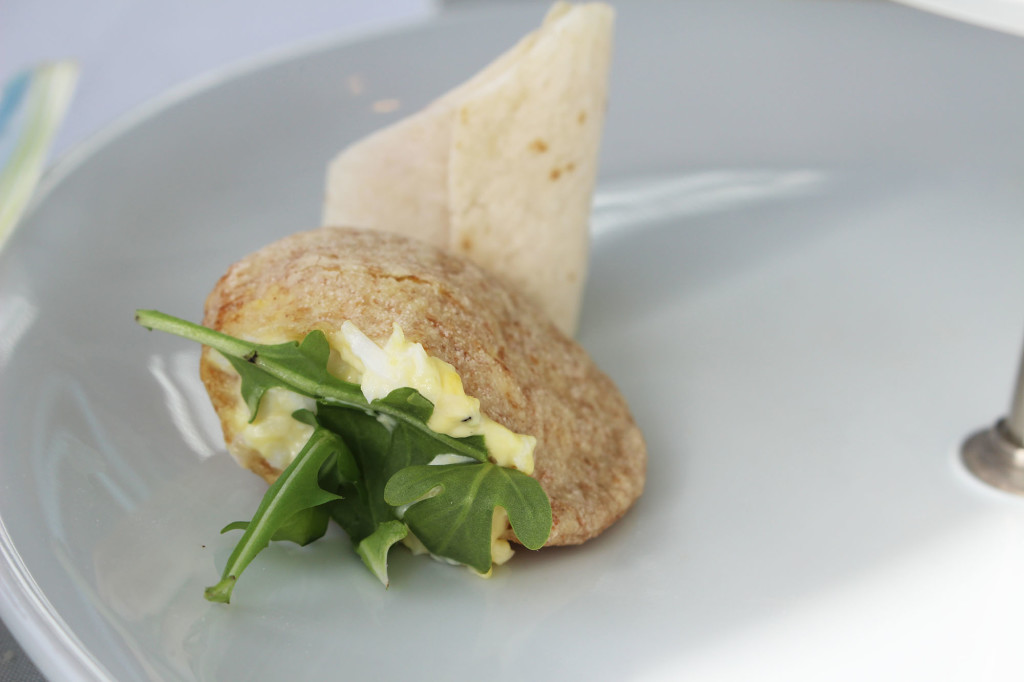 Egg salad with rocket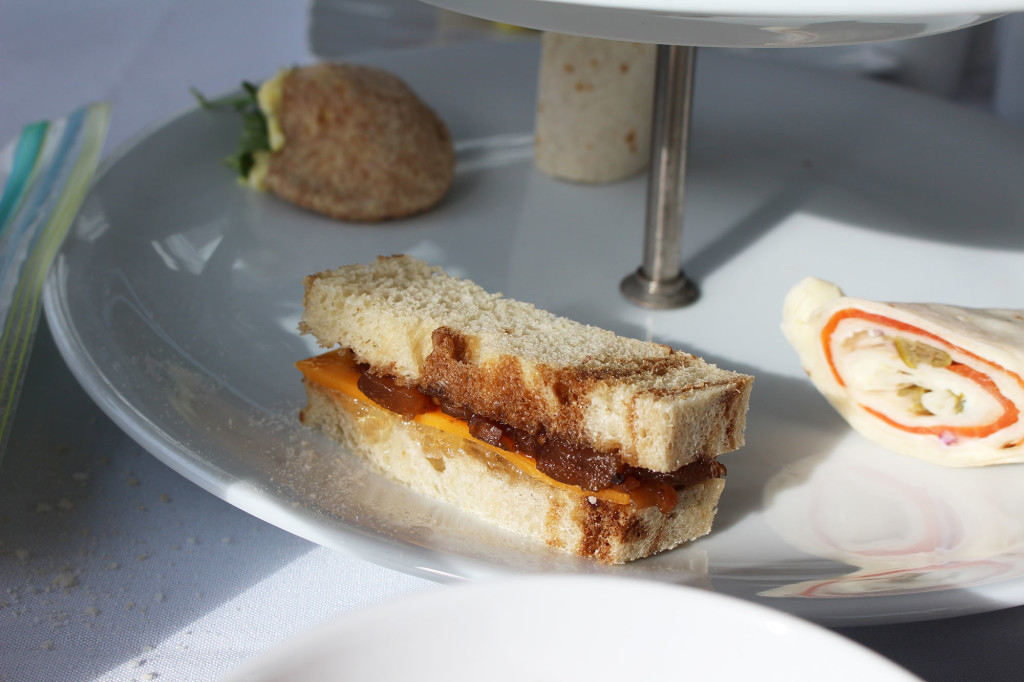 Aged cheddar with holiday spiced apple chutney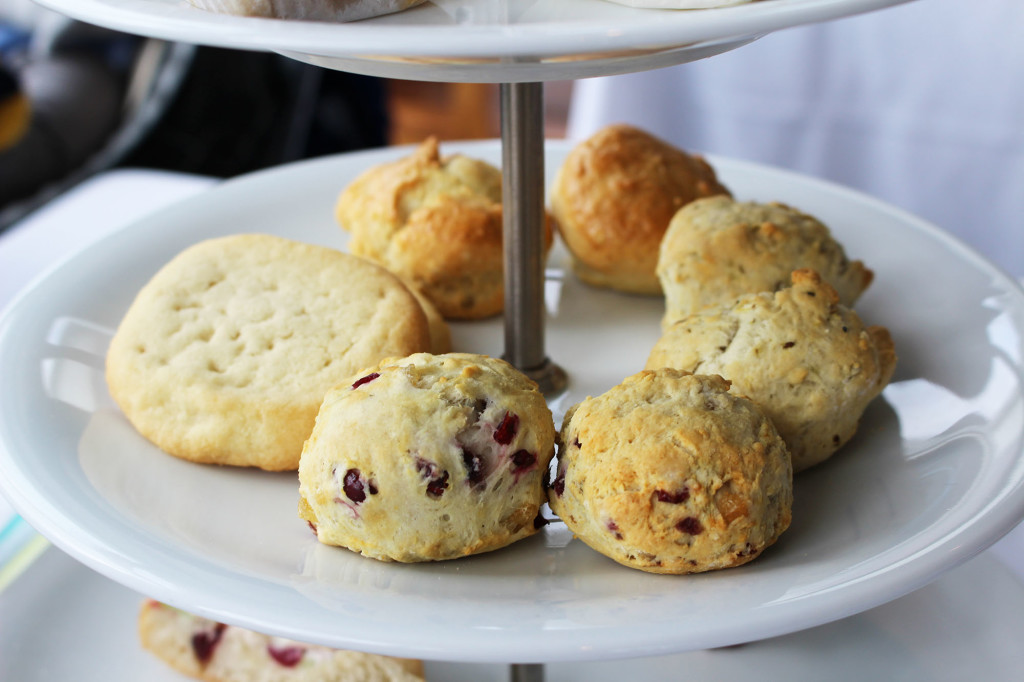 Scones: classic, cranberry citron, anise scented, and shortbread cookies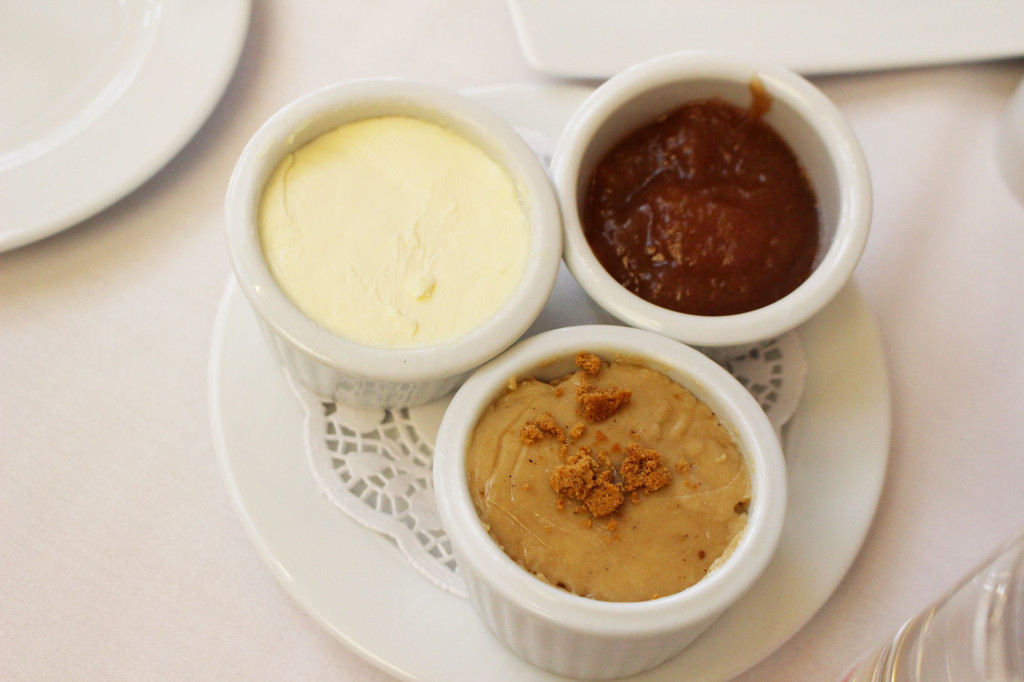 Spreads from top left to right: devonshire clotted cream, pear butter, ginger snap compound butter
Joseph and I devoured the spreads and left nothing behind. The pear butter and ginger snap compound butter were freshly made in house, and absolutely delicious. They came in very generous portion sizes, to which I'm very grateful, because I couldn't stop eating them. I even spread some on my shortbread cookie!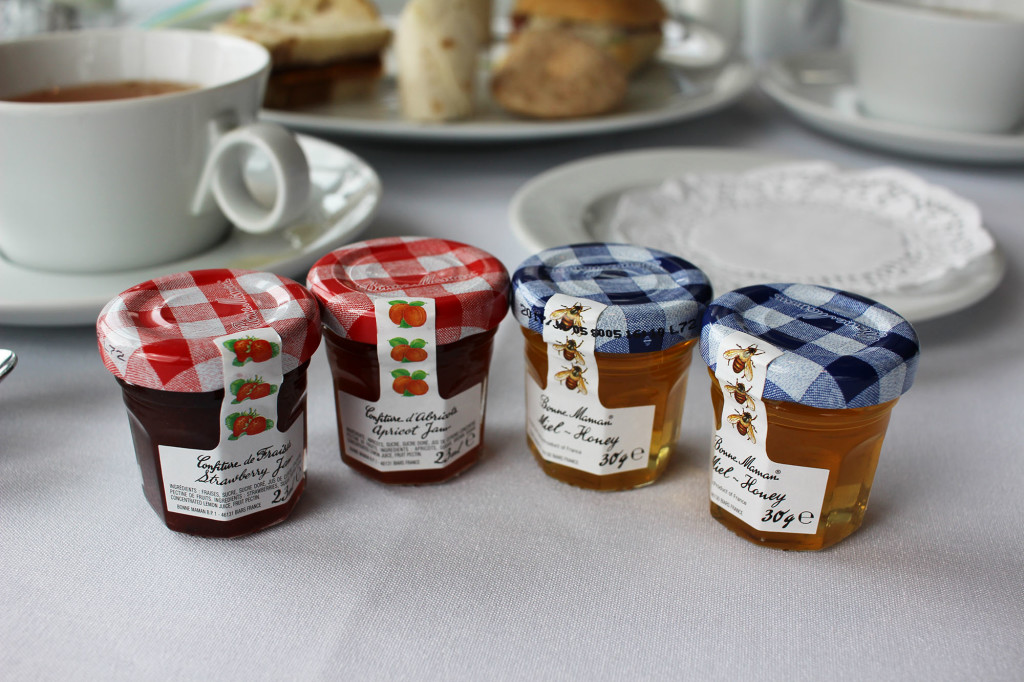 Bonne Maman jams and honey, one of my favs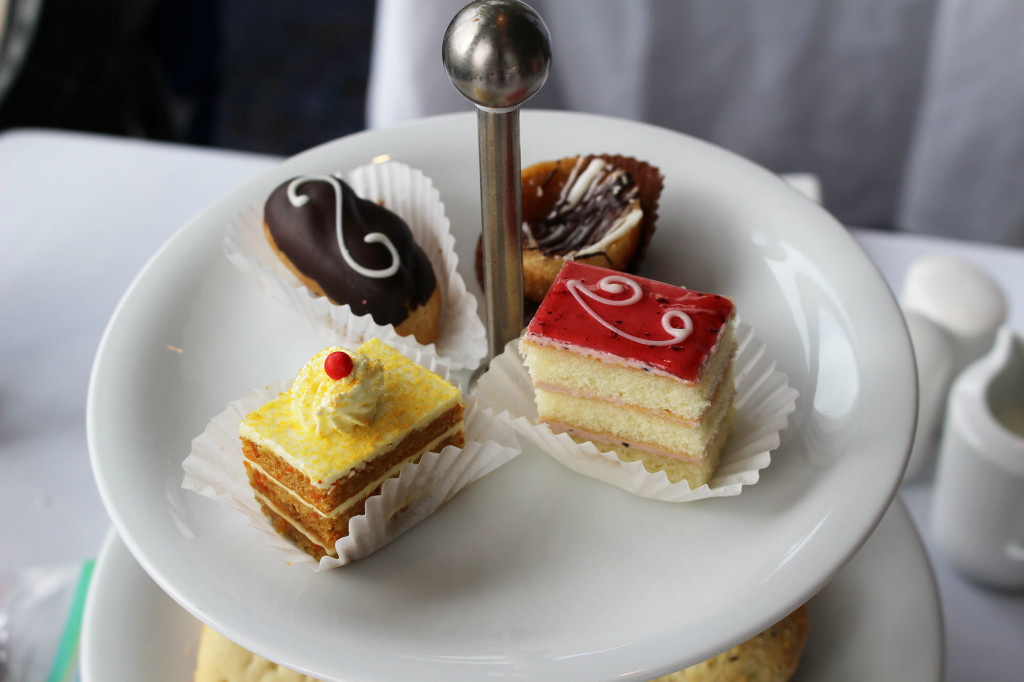 Mini French pastries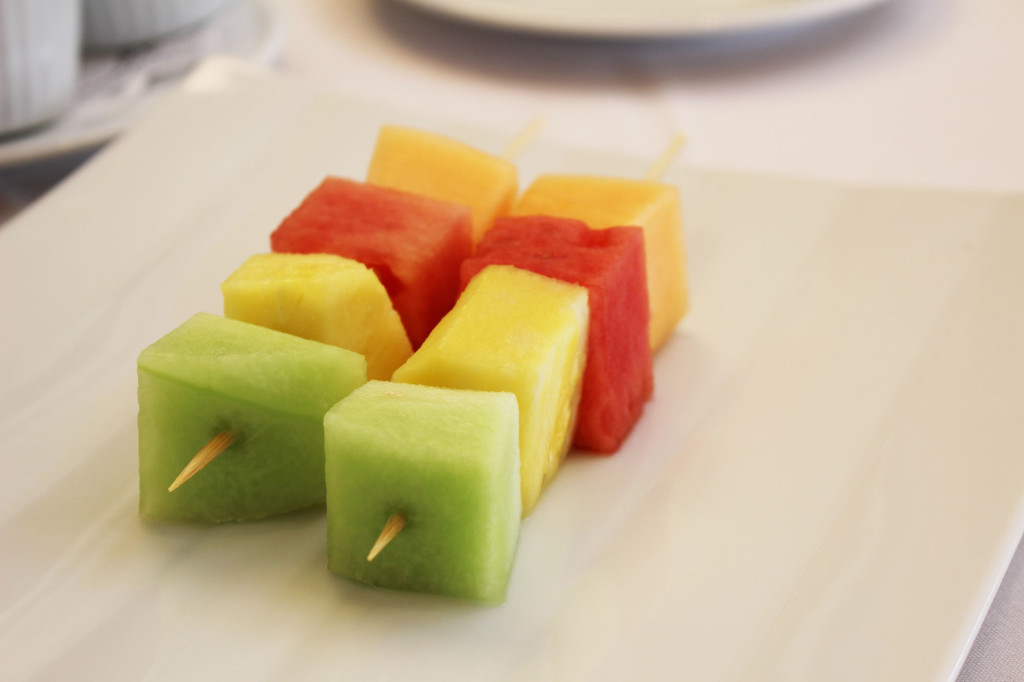 Fresh fruit kabobs
During our tea session we overlooked the golf course and needless to say, it was very scenic and serene. We enjoyed our afternoon once as a pair, and again with James, mostly because we had the place to ourselves. Unless there's an event, Angus Glen usually isn't crowded during the winter months but we've been told otherwise for the summer.
Please note that reservations are required and must be made at least 24 hours in advance. Tea is held every Sunday from 2pm to 5pm in the Victoria Room with large open views of the golf course, but if there are only a few guests attending then it's either held on the second floor in a small room with a lovely birds eye view of the grounds, or at their in house restaurant Silo Grill. Although their dining rooms aren't as elaborate as some other tea establishments, the overall atmosphere is particularly more relaxing here at Angus Glen than elsewhere. Joseph and I had a wonderful experience and we're also very thankful we didn't have to venture into busy downtown Toronto for some afternoon tea, particularly with a young infant. We look forward to our return, especially in the summer, because it seems like such a fantastic thing to do 😀 .
Cheers,
Melissa
Angus Glen Golf Club
10080 Kennedy Road
Markham, Ontario
L6C1N9
905-887-5157 ext. 266
We have more! Click here for our other Afternoon Tea posts. 🙂
Disclaimer: The opinions and claims reflected in this blog post are my own and not those of Angus Glen Golf Club. No compensation was received to write this review.