Left to right: Enfamil A+ Ready to Feed 59 ml nursette bottle, 3-pack standard flow soft nipples and rings, Enfamil A+ Single Serve Packets, Enfamil A+ Ready to Feed 237 ml bottle
Personally as a new mom, the most challenging yet fulfilling part of my day is taking baby James out on my own. It's difficult because he cries and squirms when I place him into his car seat (he hates being strapped in), and chances are he'll cry during the entire ride. Not only does your heart ache, but it's also very distracting as well. Gathering his things for our trips is another struggle because I constantly need to think about what he needs (as if I'm not busy enough), and I must get it into the car as quickly as I can. Honestly, sometimes it feels like I'm packing the entire house! However, it's always worth it because I enjoy being out, and I also think it's healthy to expose James to new surroundings. Hey, taking a baby out is no small feat!
Fortunately there are a few things that have been helping me with our daily outings. With our busy lives and the holiday season among us, I wish to point out to other new moms and dads that there are portable products on the market to help with formula feeding on the go. For this review, I received Enfamil A+ items from Mead Johnson Nutrition (MJN), but the opinions and claims reflected in this blog post are my own and not those of MJN.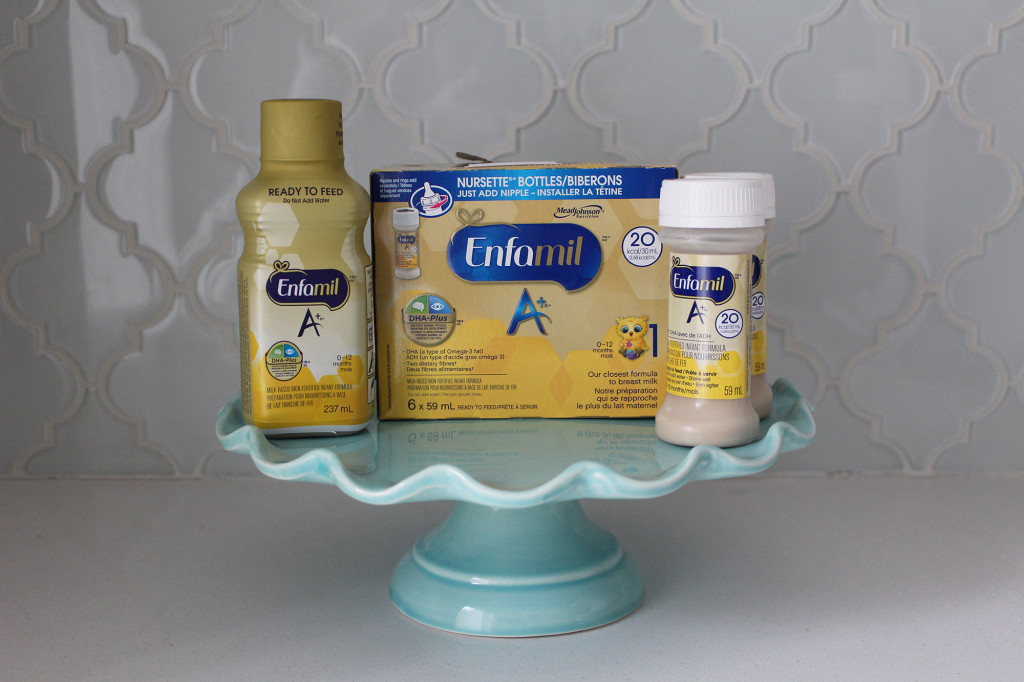 From the moment I decided to formula feed James (breastfeeding wasn't working out for us for many reasons), I knew I needed to figure out how to bring it with me whenever we go out. At home we use Enfamil A+ powder in the Tub and Refill system because it's more economical and I can access whatever I need with ease from my kitchen. However, when we're on the go I don't have the same convenience as home, so the powder that I use is more difficult to bring with me (but more on that later on). Thankfully, Enfamil A+ is also available in a convenient liquid format called Ready-to-Feed, which is quite literally ready for feeding. You don't need to add any water to it! It's available in two sizes, either 59 ml nursette bottles or 237 ml bottles.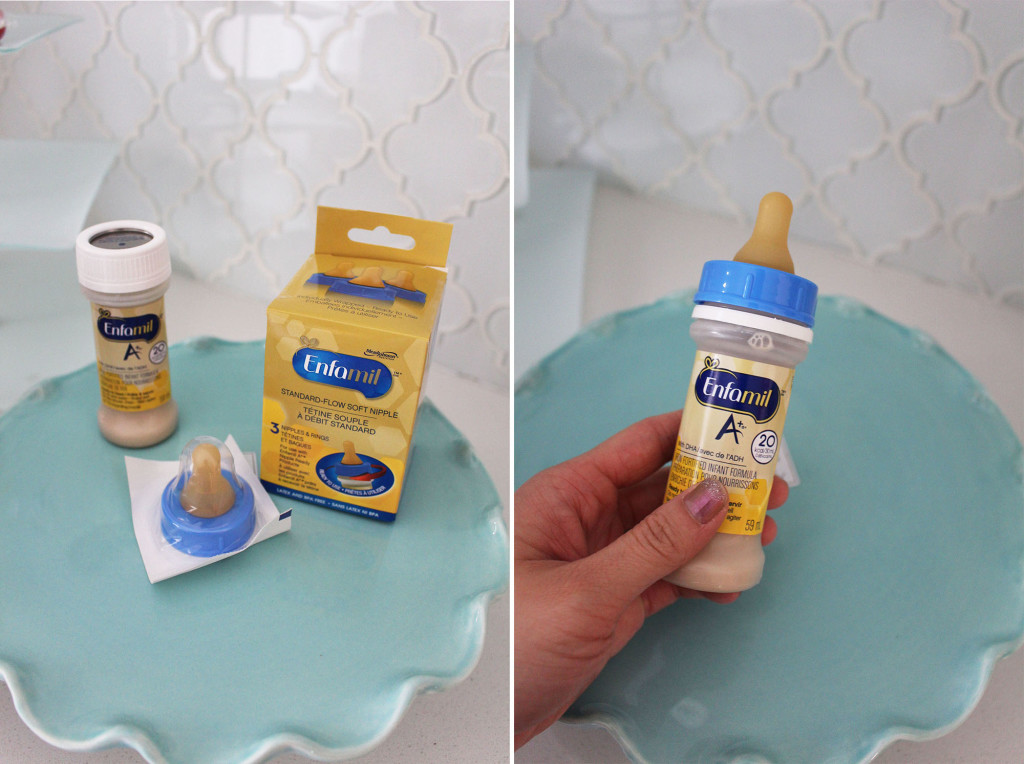 Enfamil A+ 59 ml nursette bottles and Enfamil standard-flow soft nipples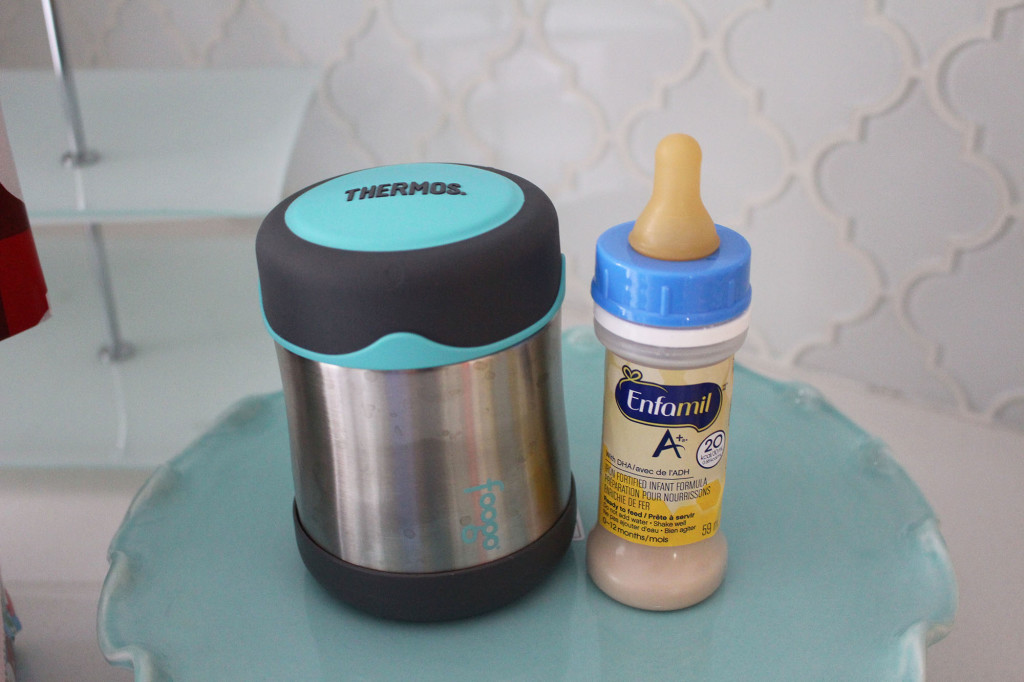 When James was a newborn we would exclusively feed him using the 59 ml nursette bottles because that was the perfect portion size for him at the time. All you have to do is shake the bottle, attach a nipple, and it's ready for feeding! Even now at 5 months old we still like using these nursette bottles when we're out of the house because he drinks 120 ml each feed, and it's easy to use up two 59 ml nursettes without waste. Although James will drink it at room temperature, most times I prefer to warm up the formula by immersing the bottle in a Thermos containing warm water.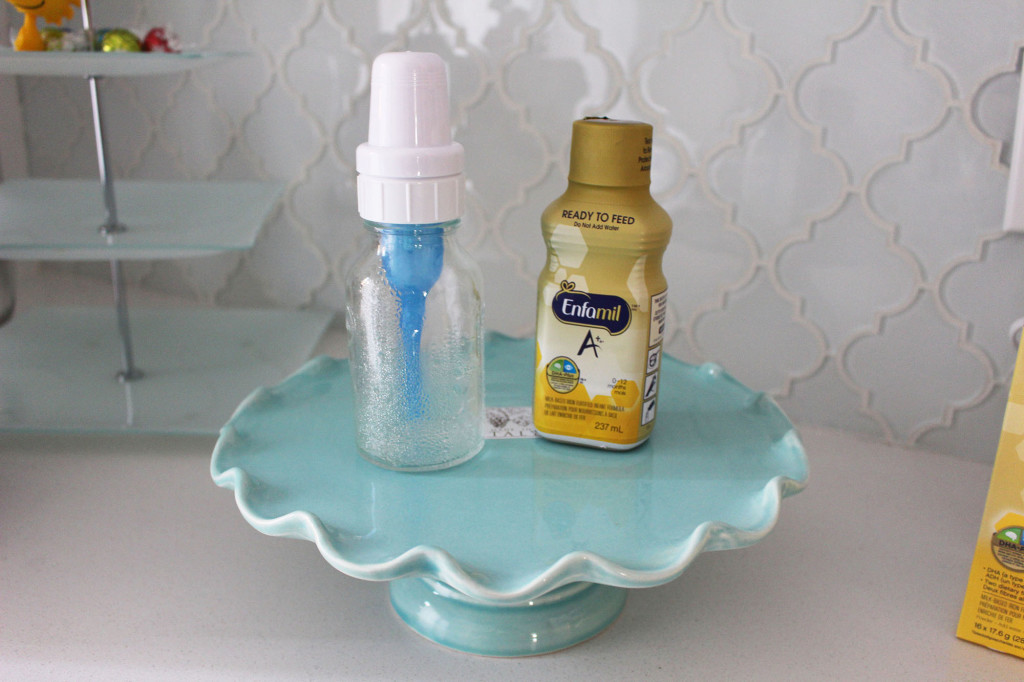 Enfamil A+ 237 ml bottles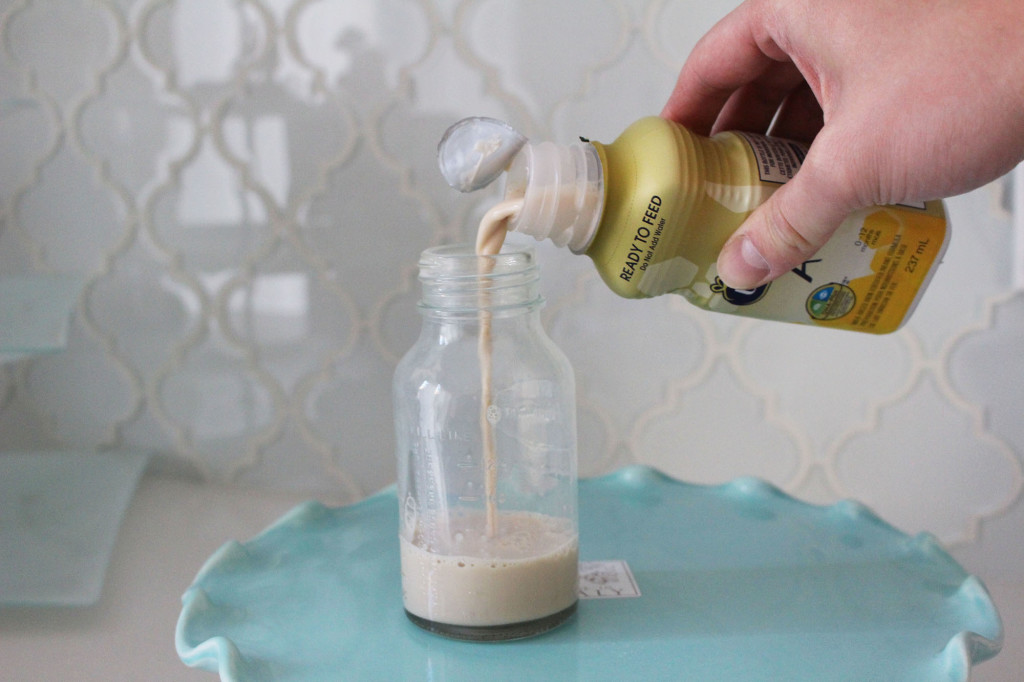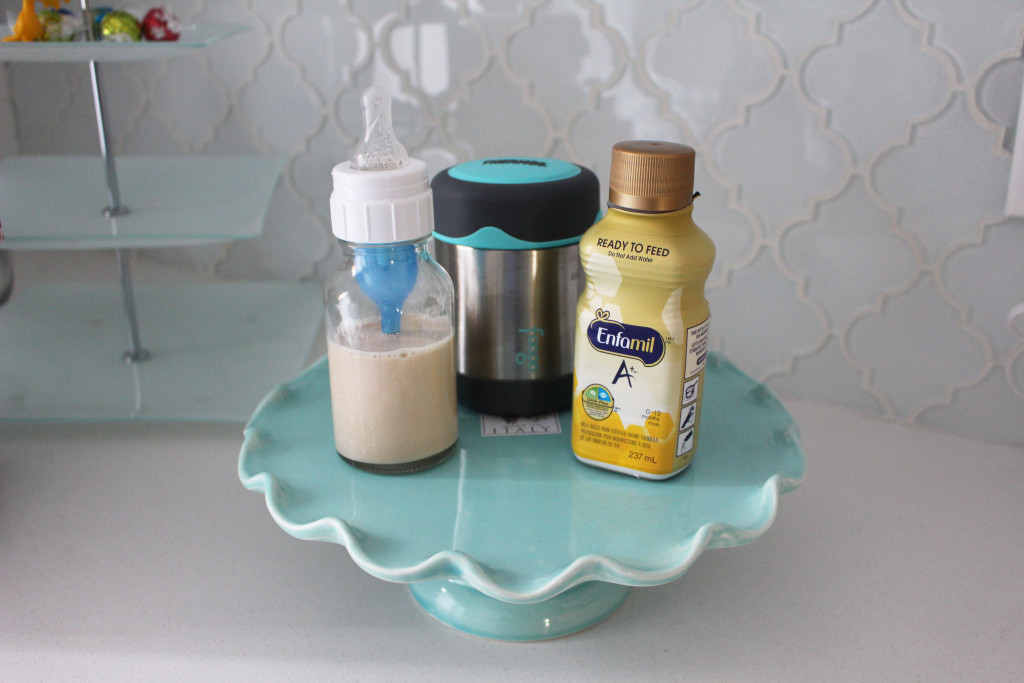 The other Ready to Feed formulation is available in a 237 ml bottle. However, unlike the previously mentioned nursettes, it's not designed for you to directly attach a nipple. Instead, you can pour out the quantity that you need into a glass bottle and warm it up if preferred. Since my baby can't drink the entire contents in one shot, the remaining untouched portions must be refrigerated between 2 to 4°C and consumed within 48 hours. I don't have access to a refrigerator when we're out, so it's difficult for me to keep the remainder of this packsize for the next feed. If the opened bottle isn't refrigerated within 2 hours after opening then it must be discarded.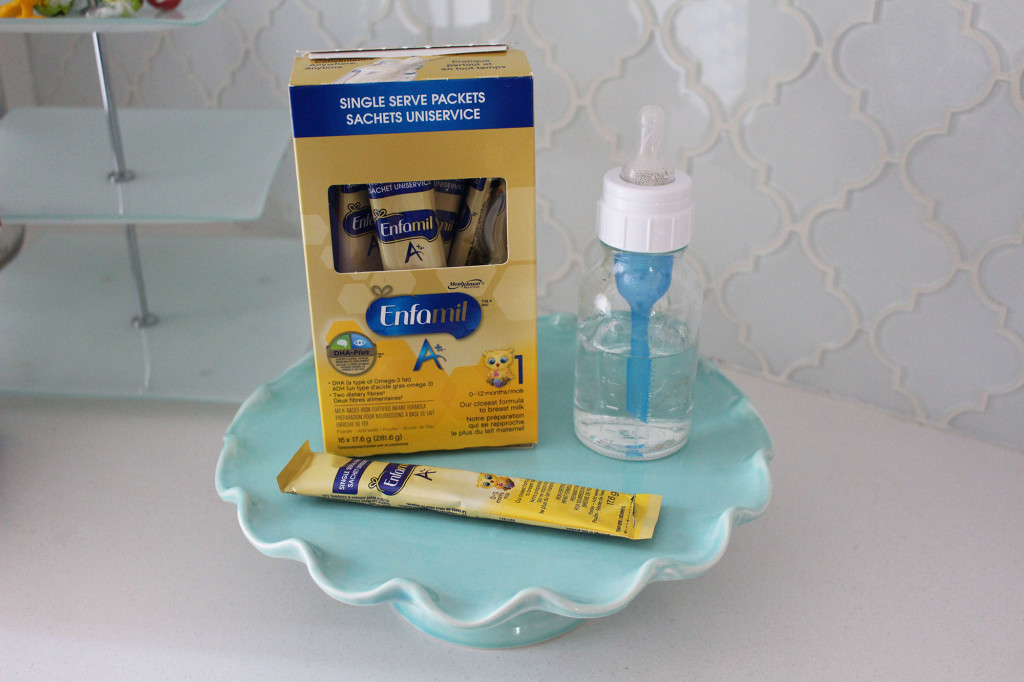 Enfamil A+ Single Serve Packets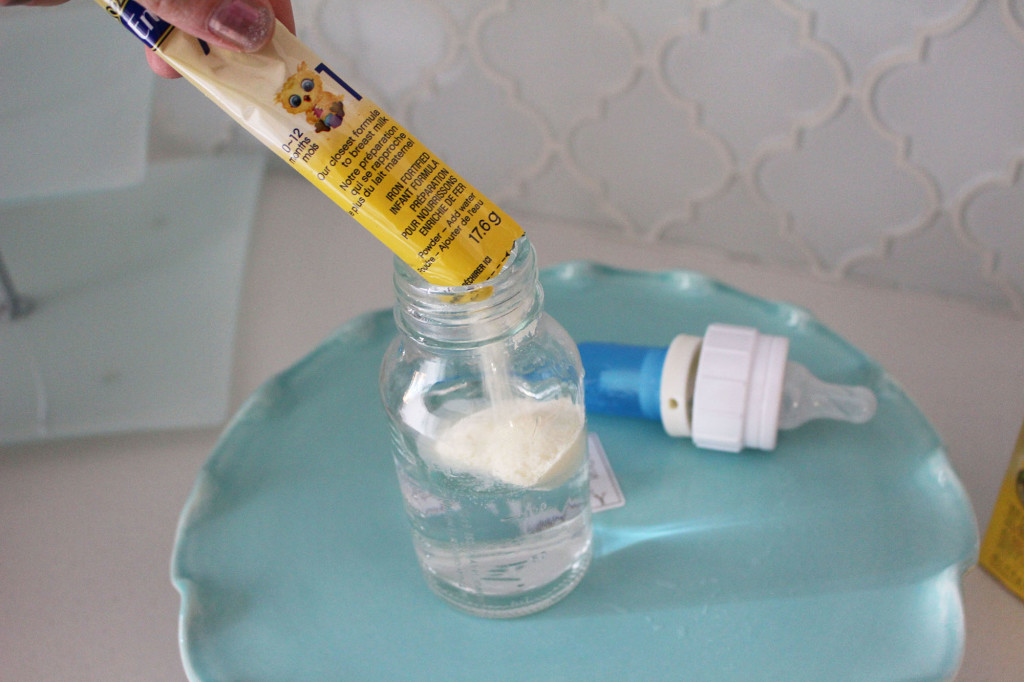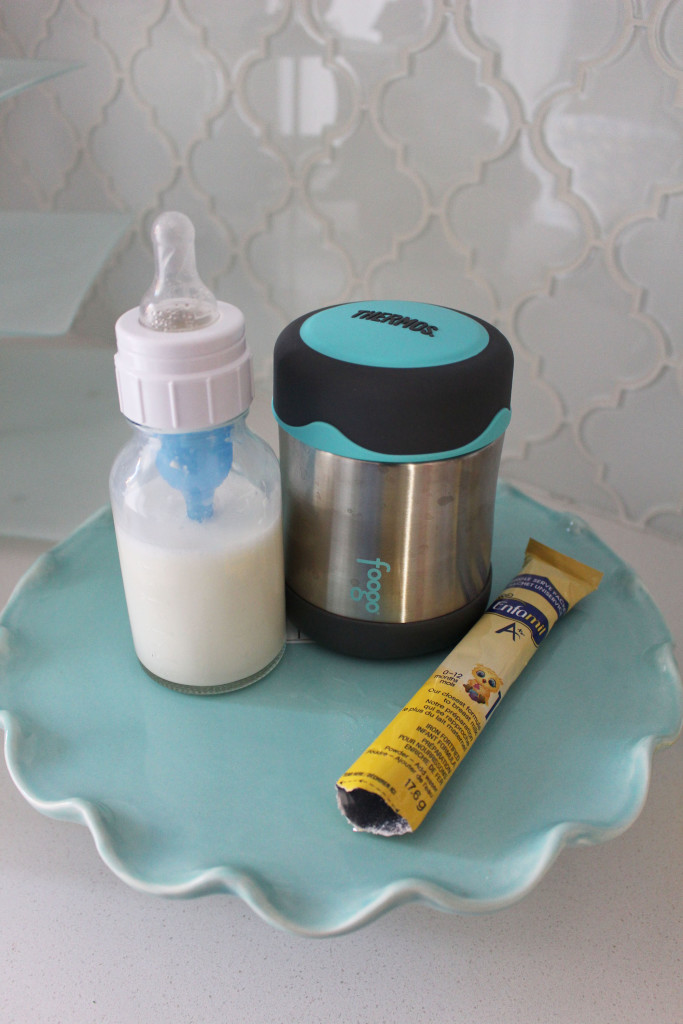 Back to the topic of powder formulation… there IS one way to bring powder with me that is both sterile and the correct amount, and that is by using the Enfamil A+ Single Serve Packets. Each packet creates a 120 ml serving, which currently suits James' feedings. With this formulation you'll also need to pack a bottle filled with 120 ml of sterile water, to which you add the contents of one packet and mix. Warming the bottle is optional.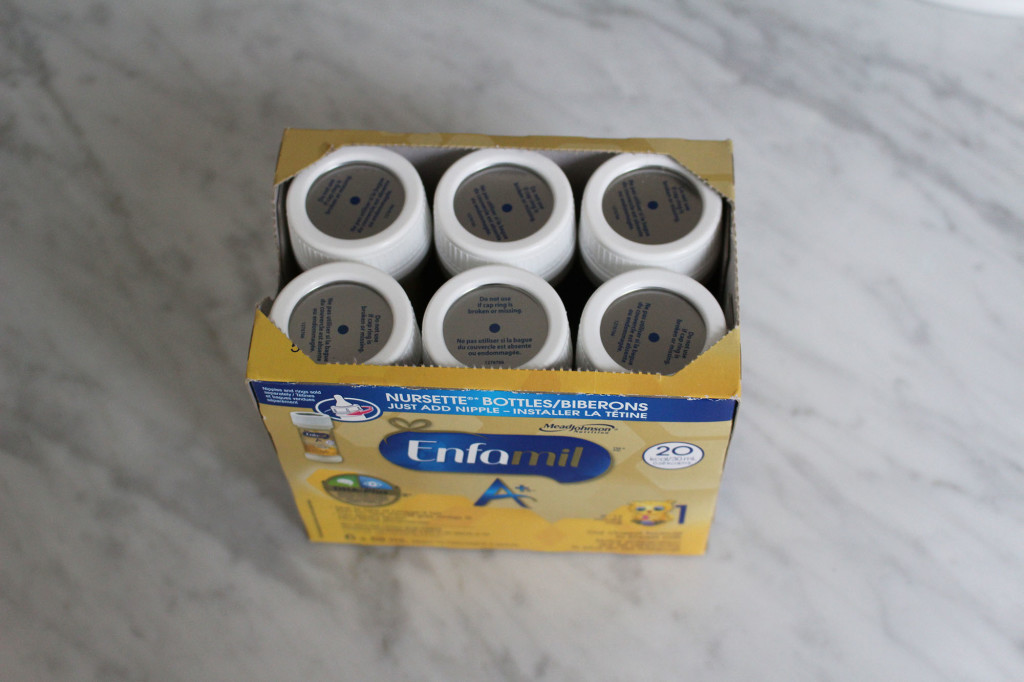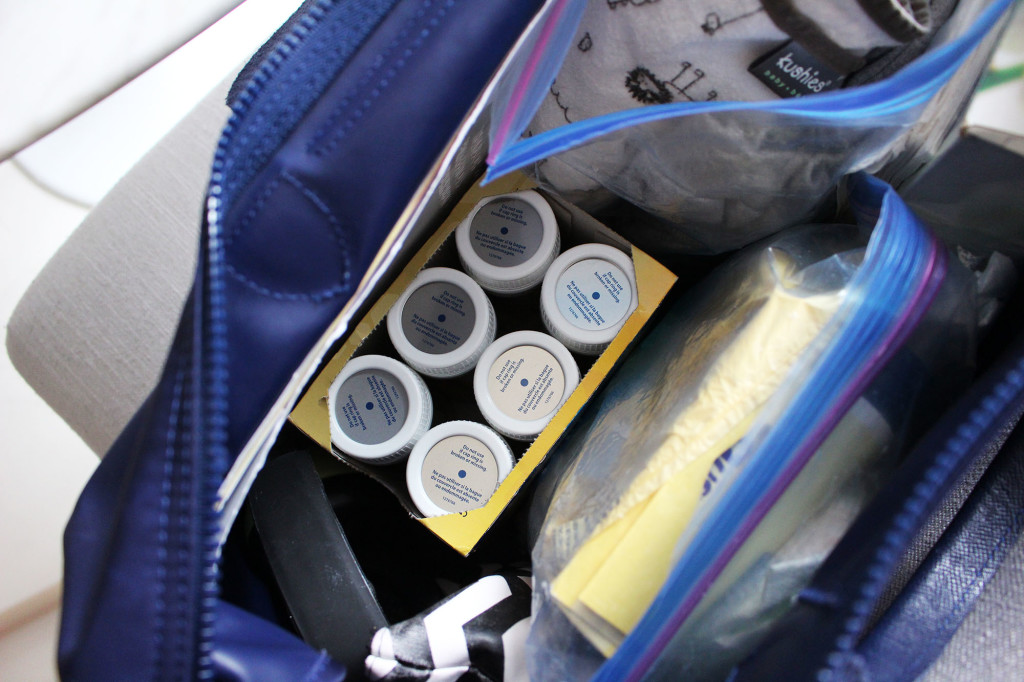 Essentially these convenient Enfamil A+ formulas have helped me on the road a lot. I'm thankful for them, especially when James is hungry and I'm all by myself, because they enable me to prepare his feedings with ease. Our preferred format is the 59 ml nursette bottle because 1) I don't have to bring additional water with me because they're Ready to Feed), 2) I can instantly add a nipple or just as easily pour them into a glass bottle, and 3) James can finish everything without any untouched formula remaining, which means refrigeration isn't an issue. They come in a package of 6, and I love to throw the entire box into our diaper bag as shown. Mommy Life as I know it has become a lot easier! 😀
Cheers,
Melissa