Happy 18 months to our Baby James! He's officially a year and a half old, although I've pretty much been saying that ever since he turned 14 months. Our social butterfly is a ball of fun, with an energy level unsurpassed in our household. If only I could bottle up some of that for myself!
Currently he's really into animals and his all-time favourites are the Fisher Price barnyard toys. He's got his animal sounds down pact, it's sooooo cute to hear a random "moo." James loves to play, and after a really good day of monkeying around I know he's in for a good night's rest. Nothing tops a sleeping baby, am I right? 😉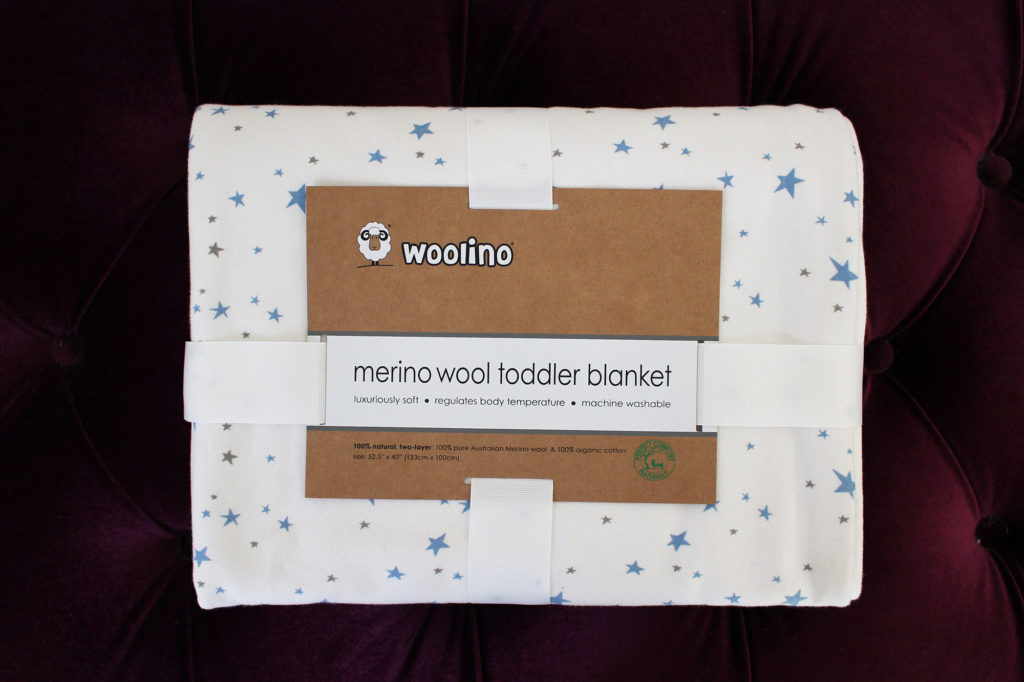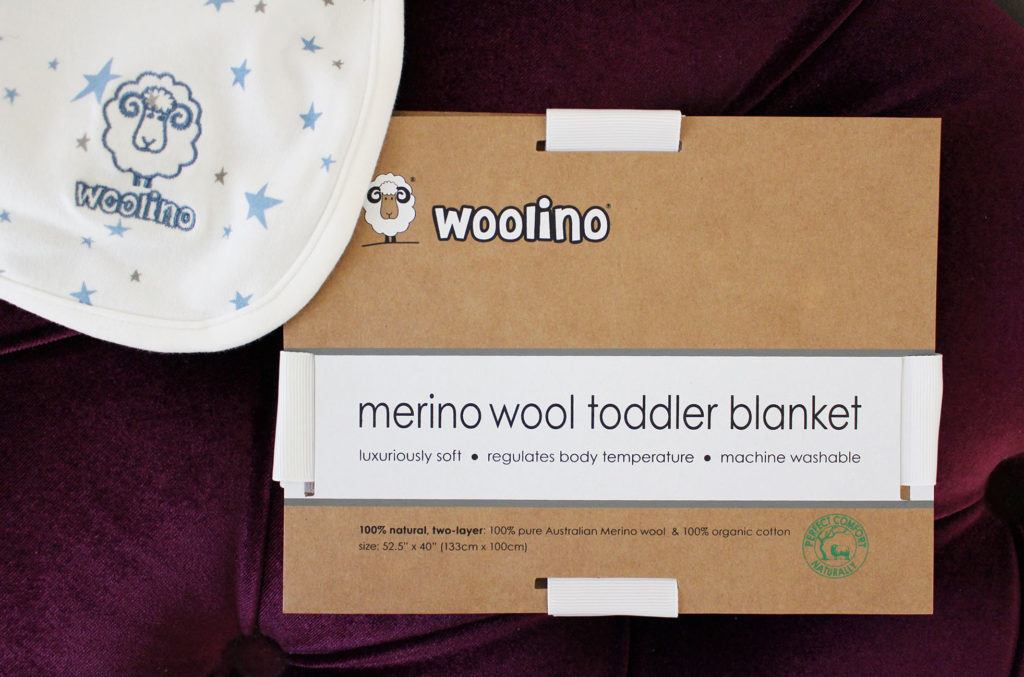 Previously we reviewed the Woolino Merino Wool 4-Season Sleep Bag, which we continue to love, but recently we've been using a blanket as well, particularly during nap time. For example, sometimes James will fall asleep in the car so once we carry him inside the house it's rather difficult (although not impossible) to dress him in his sleep bag without waking him. Instead, we choose to cover him in his crib with this soft Woolino Merino Wool Toddler Blanket.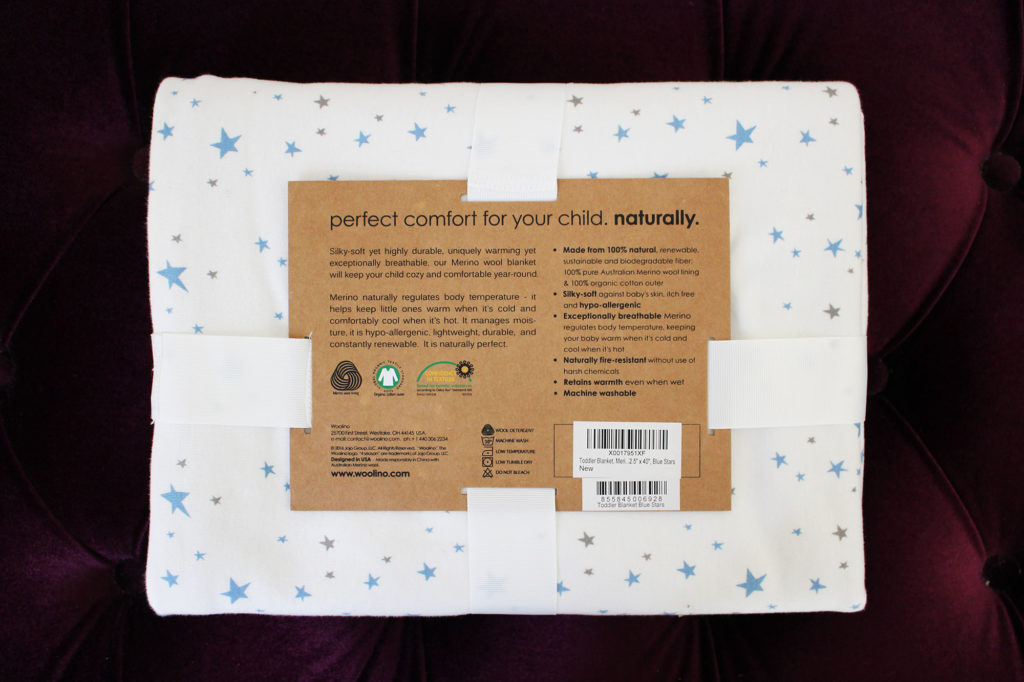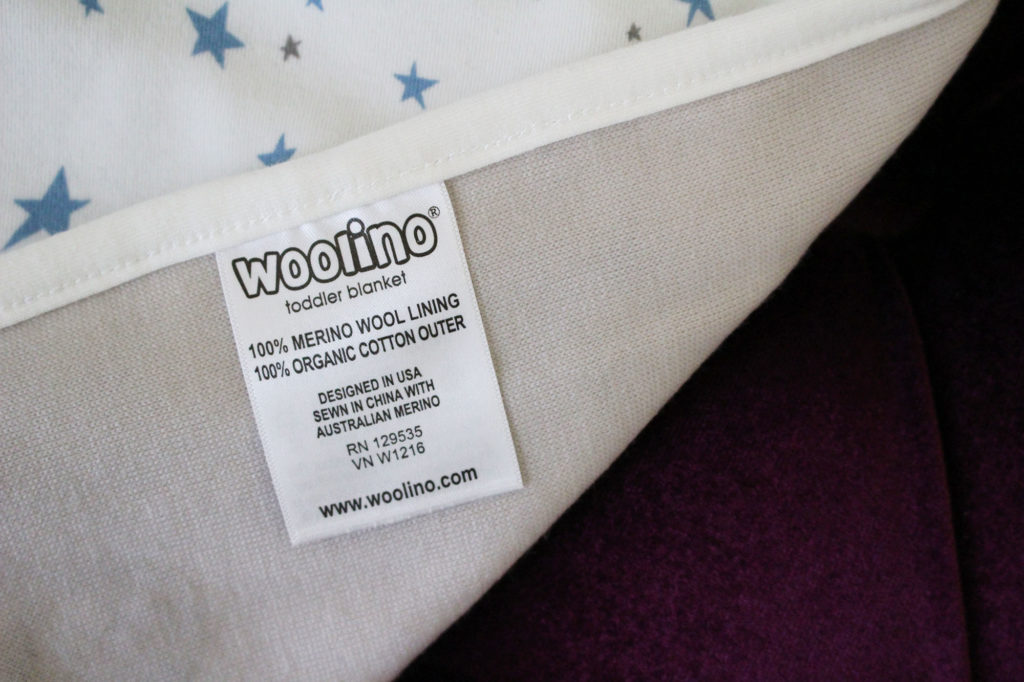 Just like the 4-Season Sleep Bag, this blanket is made with 100% Australian Merino wool lining and 100% organic cotton outer layer. Both are 100% natural, renewable, sustainable and biodegradable fibers.
As listed on the package description this blanket is:
silky-soft against baby's skin, itch free and hypo-allergenic
exceptionally breathable Merino regulates body temperature, keeping your baby warm when it's cold and cool when it's hot
naturally fire-resistant without use of harsh chemicals
retains warmth even when wet
machine washable  (using wool detergent, and tumble dry on low heat setting. Do not bleach)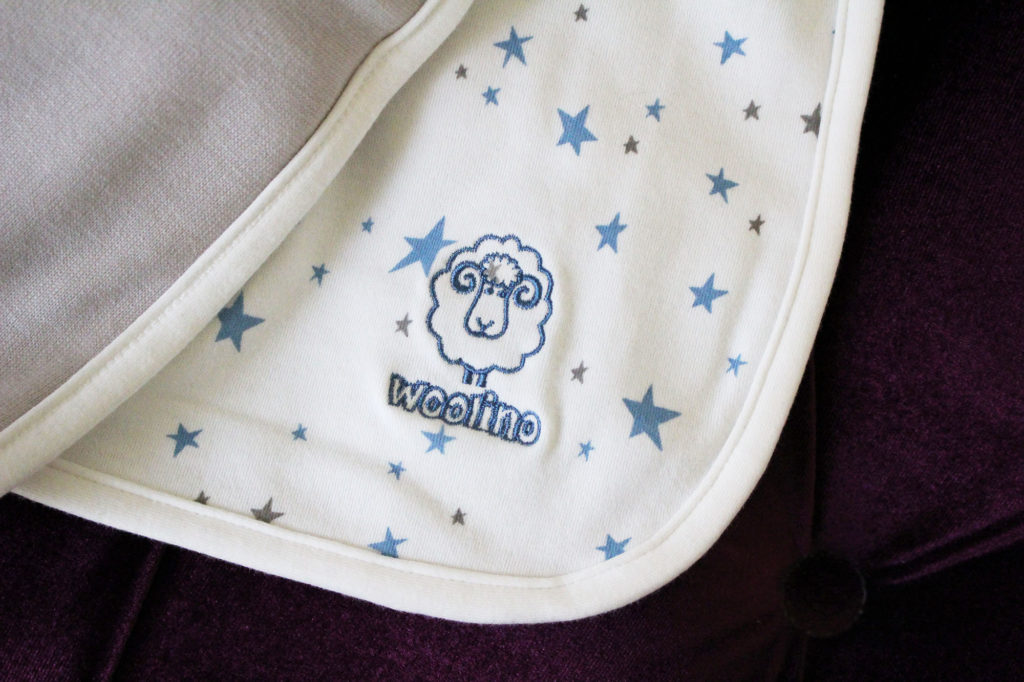 This toddler blanket is available in 3 different colours: either grey stars, blue stars or lilac stars (two newest additions). Blue stars are featured in this post, and we think the pattern is so cool with a 'lil rock and roll edge! Honestly now, can they make this in my size?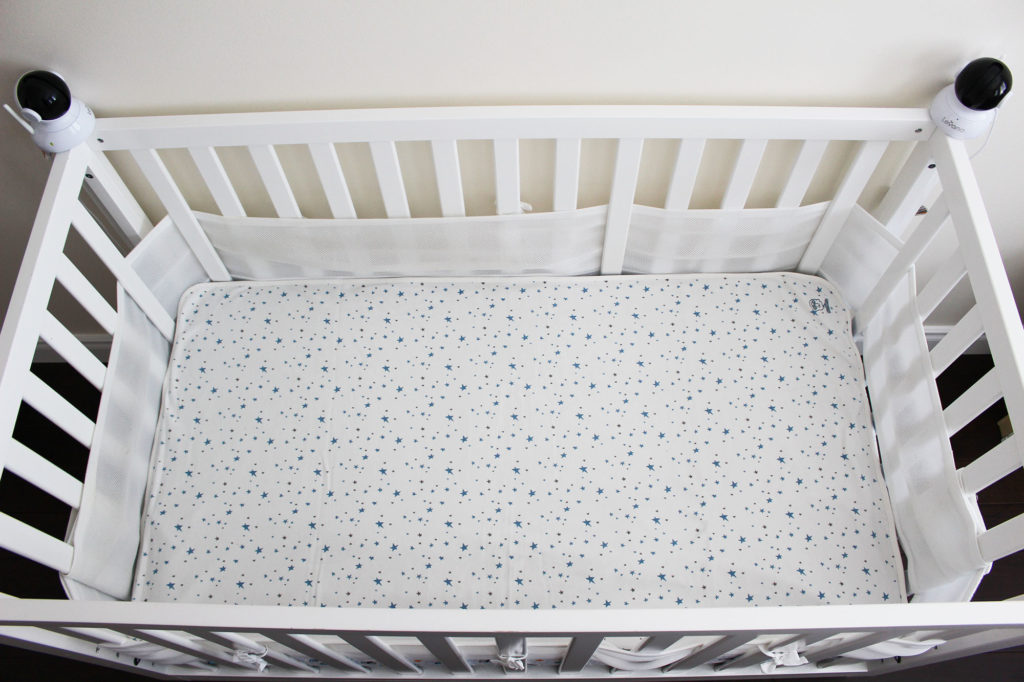 What I appreciate the most is the size of this blanket. When spread out it can fit all four corners of our standard sized crib at 52.5″ x 40″ (133 cm x 100cm), which means plenty of blanket to go around. It's lightweight for its size, and I even brought it with us on our most recent trip to Vegas last week. We've tried several other blankets given generously by different companies, but this one is our fav and will be sticking around for its softness, size, breathability, pattern, weight, and temperature regulation.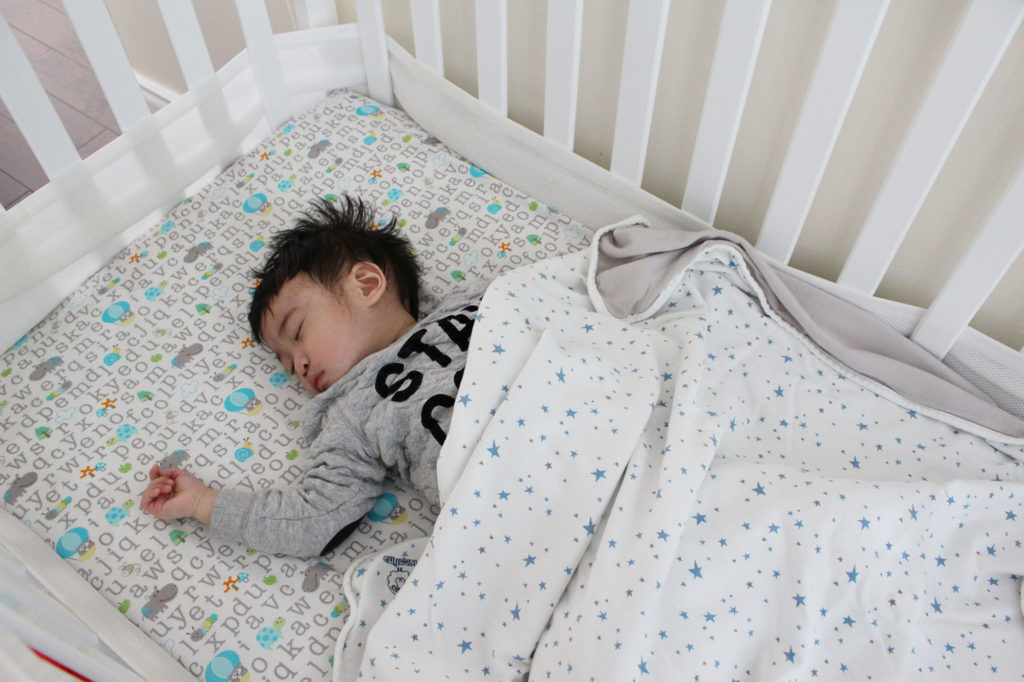 Oh James, mommy thinks you're growing up too quickly! Now you're a toddler with a blankie… what's next, my love?
Cheers,
Melissa 
Disclaimer: For this post I received the Woolino Merino Wool Toddler Blanket in Blue Stars for review, but the opinions and claims reflected in this blog post are my own and not those of Woolino.