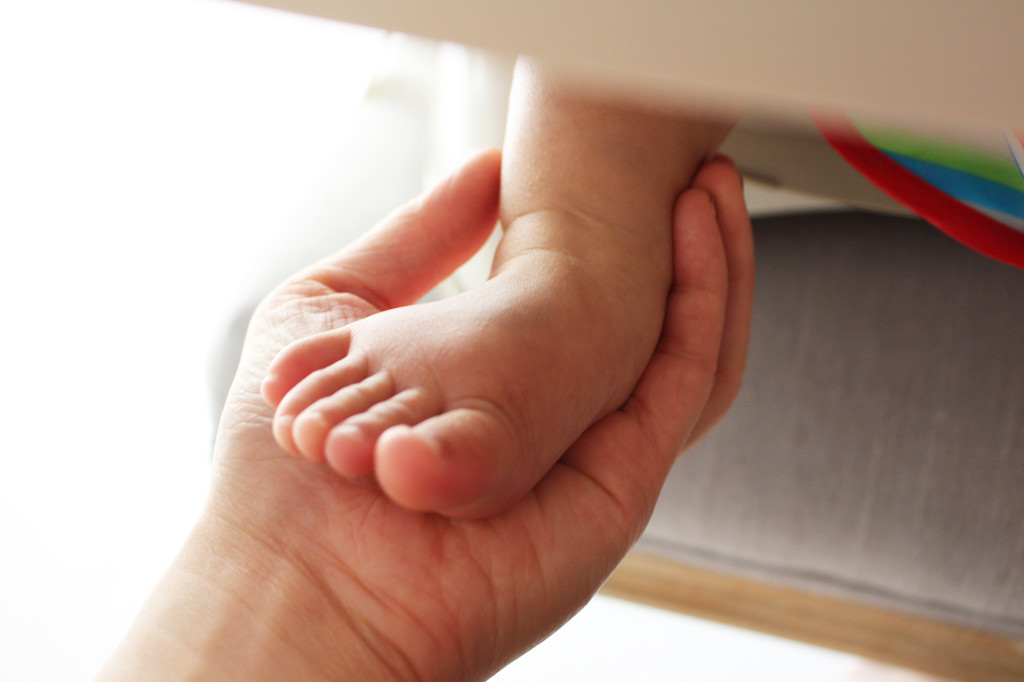 When James was born he weighed 7lbs 13oz, with a head full of hair and delightfully tiny toes. Now at 10 months old, I'm proud to say he has thunder thighs and a baby pot belly, two of my favourite things!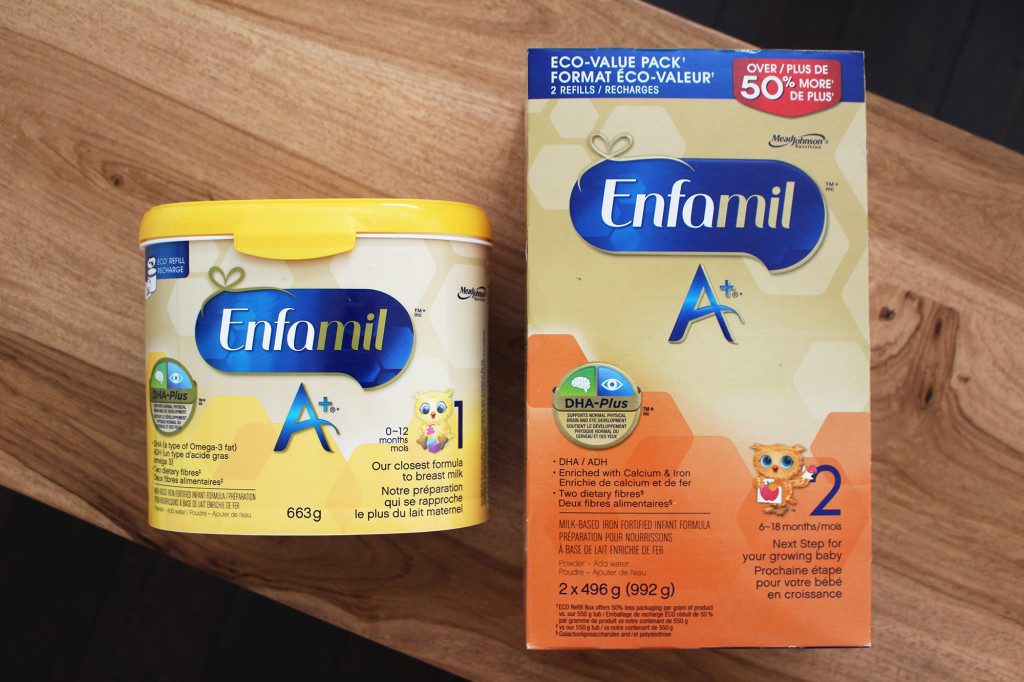 Left: Enfamil A+ Stage 1 (0-12 months), Right: Enfamil A+ Stage 2 (6-18 months)
Ever since he started eating solids, mealtime has become an adventure all its own but formula is still James' go-to comfort food and a main source of nourishment. We started him on Enfamil A+ Stage 1 when he was a newborn, but at 6 months old we made the switch to Enfamil A+ Stage 2 because it contains age appropriate levels of calcium, iron and protein, plus DHA and two dietary fibres. Essentially, for infants aged 6 months to 12 months, both Enfamil A+ Stage 1 and Enfamil A+ Stage 2 formulas are suitable so either one can be given, but Stage 2 is an enhanced age-appropriate formulation. By comparison, you'll notice that Stage 2 has more calcium, more protein, and less iron than Stage 1. Even the scoop for Enfamil A+ Stage 2 is larger than Enfamil A+ Stage 1, so be sure not to mix them up! 🙂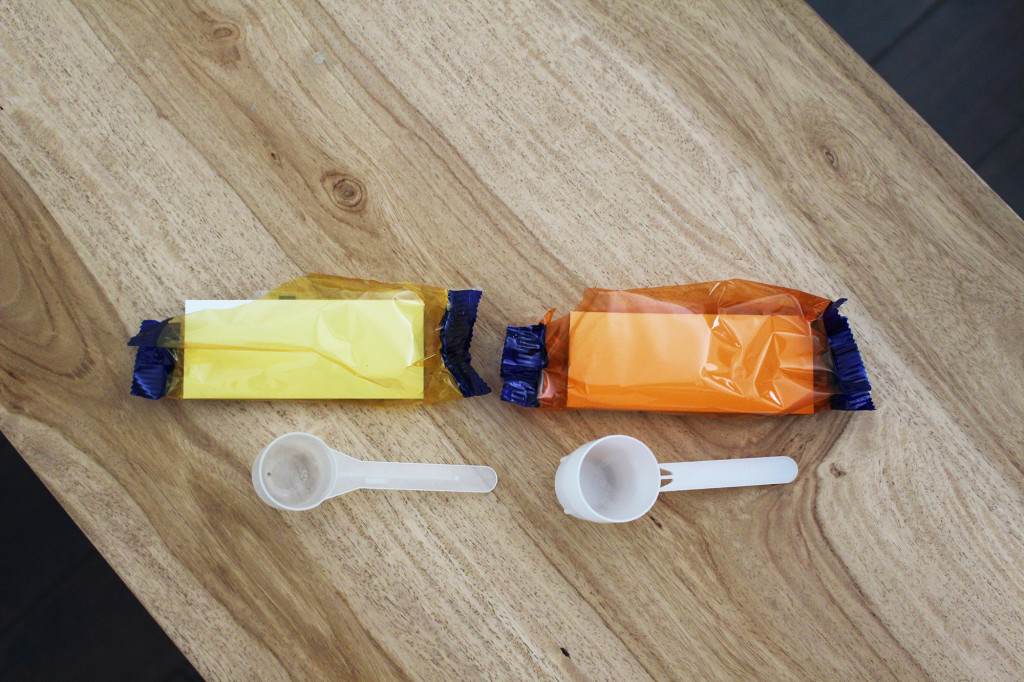 Yellow: Enfamil A+ Stage 1 Scoop, Orange: Enfamil A+ Stage 2 Scoop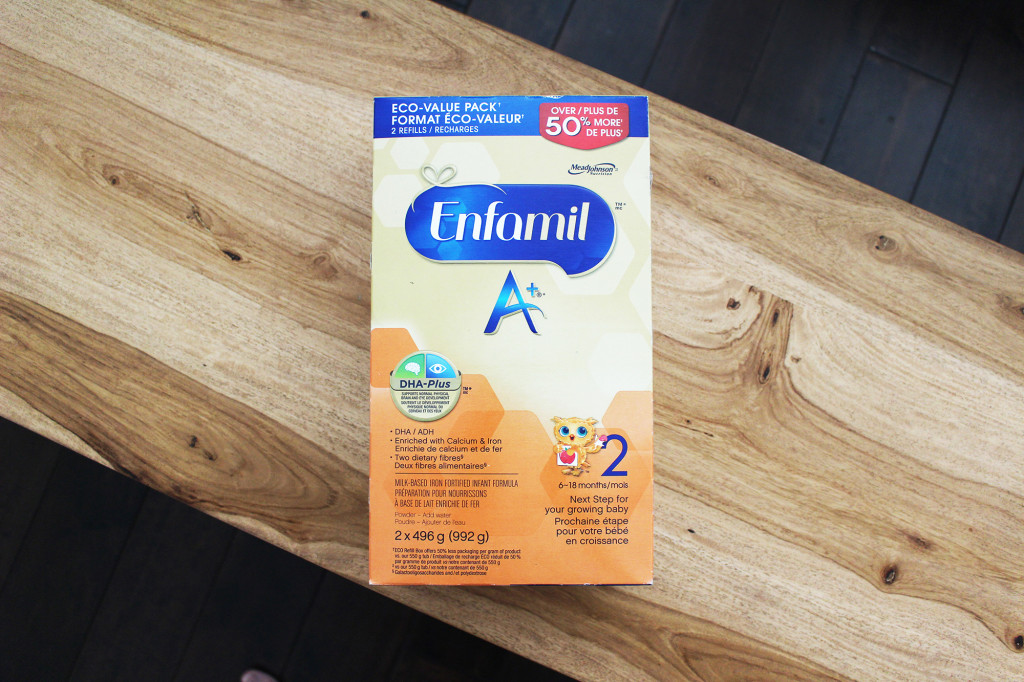 It's important to note that a healthy full-term baby has an iron reserve that begins to diminish around 6 months old. This reserve came from mom during the last trimester of pregnancy, so without an adequate supply of dietary iron (whether through a combination of breastmilk, iron-fortified formula and cereals, or foods naturally high in iron), babies can be at risk for iron-deficiency anemia.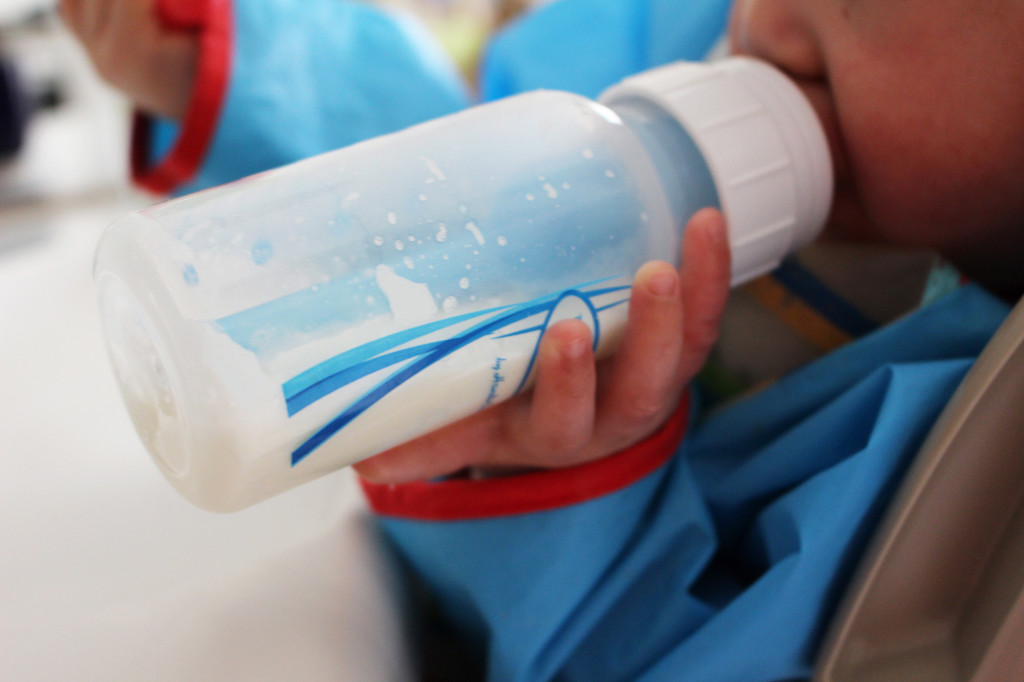 Baby James enjoying his Enfamil A+ Stage 2 formula
If iron is so important then why is there less iron in Enfamil A+ Stage 2 formula versus Stage 1? That's because babies who are drinking Enfamil A+ Stage 2 formula are also old enough to be eating solids at the same time. That's why experts recommend introducing foods rich in iron at 6 months. Some baby foods, for example cereals, are also fortified with iron and often one serving is already 100% of the recommended daily intake.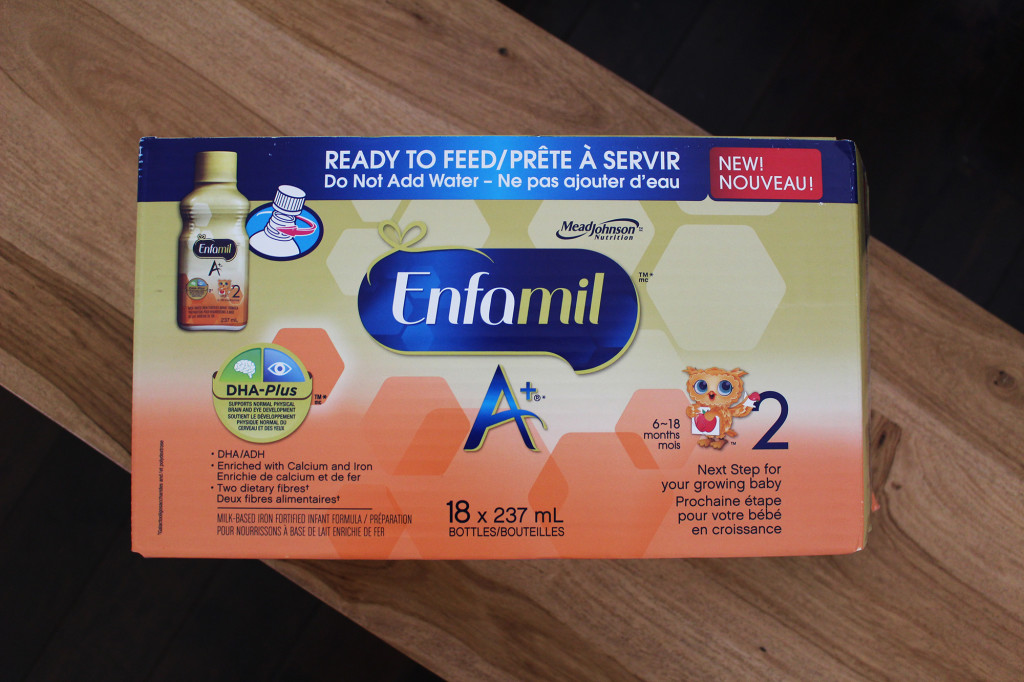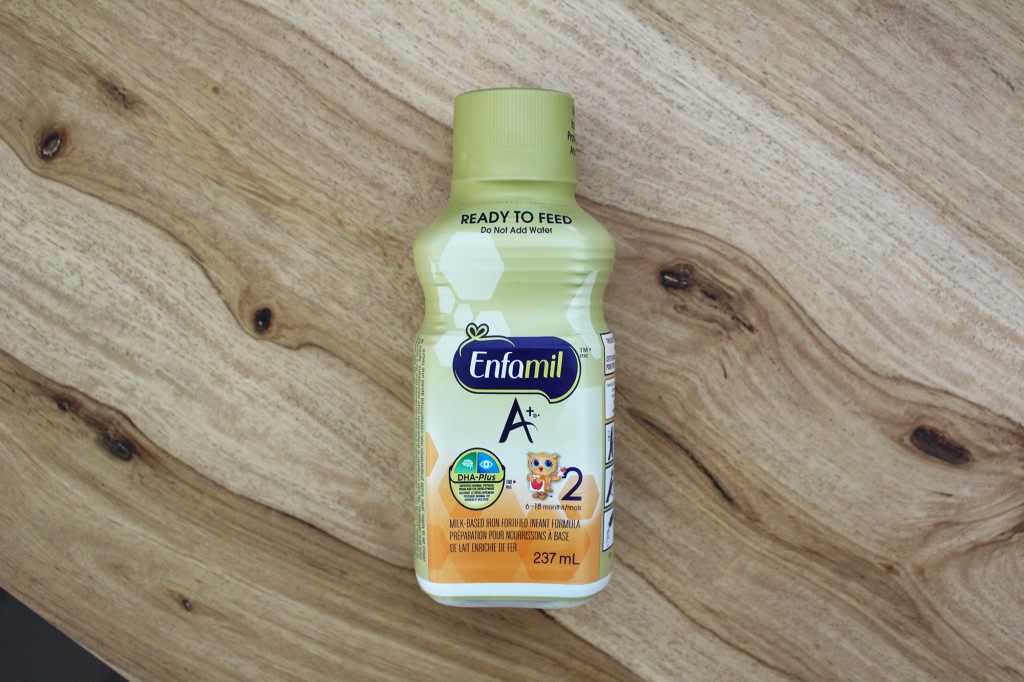 Enfamil A+ Stage 2 is available in three formats: powder, concentrated liquid, and ready-to-feed. Just recently the ready-to-feed 237ml bottles were introduced to Canada (yay!), and they continue to make our lives easier. Previously I wrote about the convenience of ready-to-feed formulations for travel (Enfamil On-The-Go), and thankfully I can continue doing so! Check it out. 😀
Cheers,
Melissa
For this review, I received Enfamil A+ products from Mead Johnson Nutrition (MJN), but the opinions and claims reflected in this blog post are my own and not those of MJN.