Like so many other parents, Joseph and I want to give Baby James as many different experiences as possible. At 9 months old we're certain he won't remember any of it when he's older, but that's what pictures are for! Besides the obvious benefits for baby, it's also good for us as parents to get out of the house from time to time. As lovely as it seems to stay at home all day, it can easily become boring and repetitive. On that note we recently switched things up and took James to The Fairmont Royal York for Sunday afternoon tea at The Library Bar. That was a big WOOHOO for me! 😀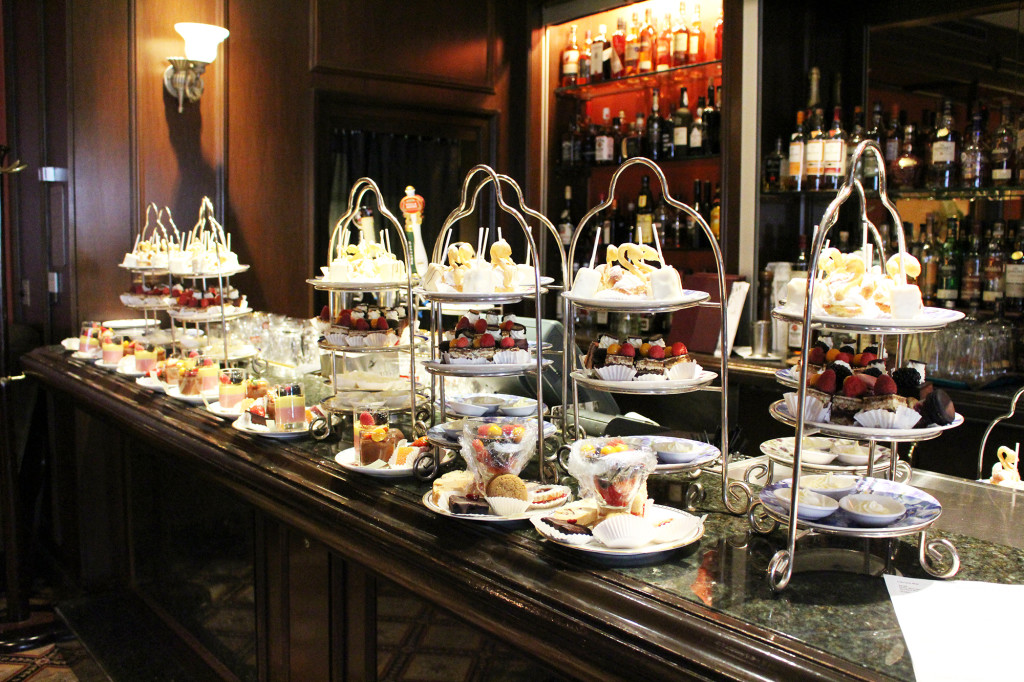 Tiers of desserts at The Library Bar at The Fairmont Royal York
For this review, our dining experience was provided gratis from The Fairmont Royal York, but the opinions and claims reflected in this blog post are my own and not those of The Fairmont Royal York.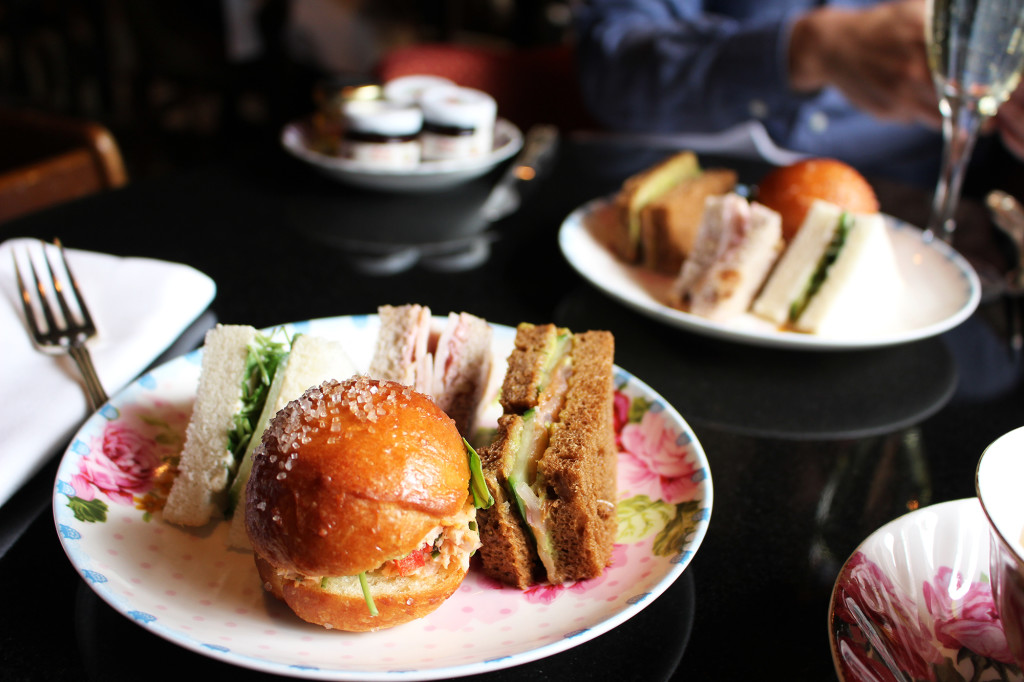 We started off with traditional finger sandwiches (clockwise, starting from the far left): 1) organic cucumber and watercress with pink peppercorn cream cheese, 2) smoked Aurora turkey breast with a cranberry emulsion, 3) St. Mary's smoked salon with cucumber, pickled red onion and avocado aioli, and 4) lobster mango salad with organic baby arugula.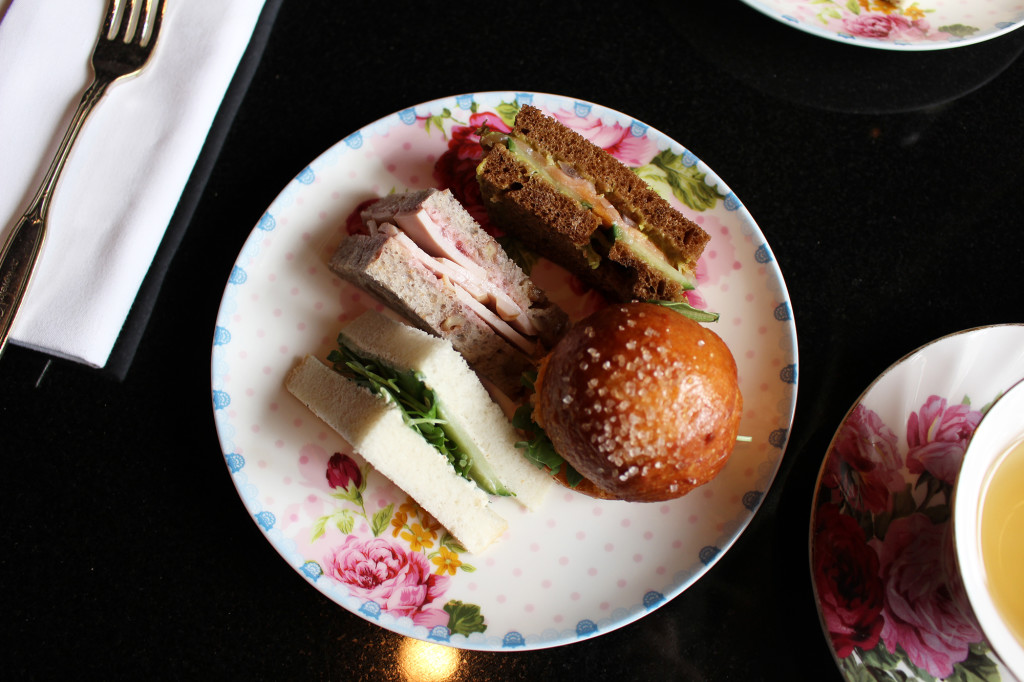 The bread was freshly made and the sandwiches tasted as appetizing as they looked. I know soft bread seems like such a given, but at many other establishments the bread can dry out before they even bring it out, so we were pleasantly surprised! For me, the lobster sandwich was the best because: 1) I love seafood, and 2) it was served on a brioche bun (topped with sugar by the way), which happens to be another favourite of mine. With pleasure, we devoured everything in sight and savoured each and every bite.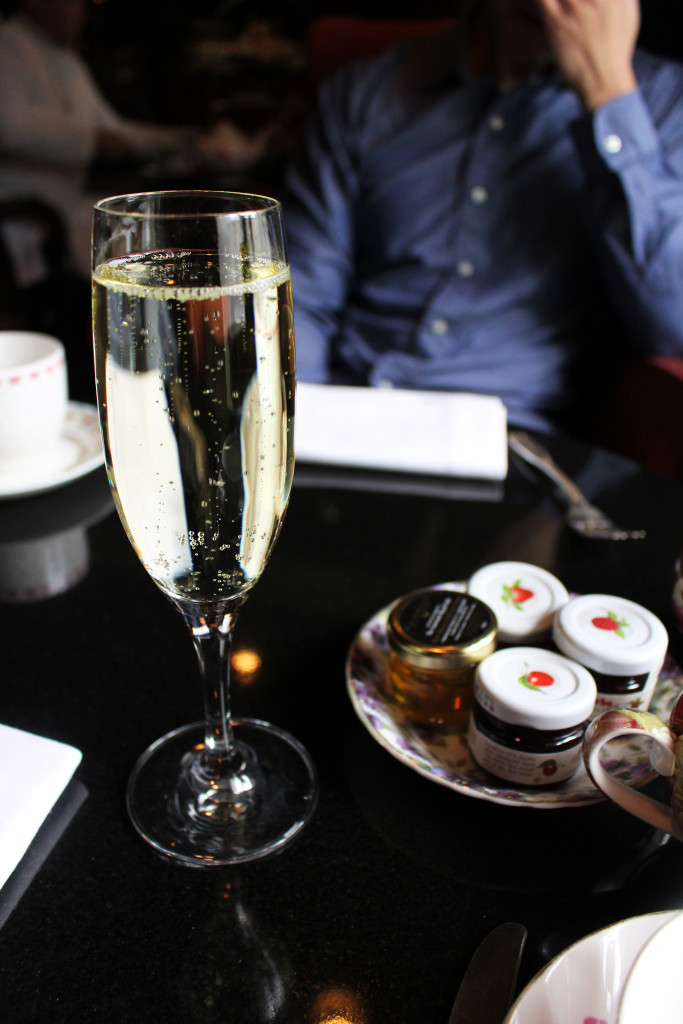 Champagne afternoon
In addition to tea you also have the option of champagne or sparkling wine at an added cost. That's what we did, and our afternoon got a whole lot more decadent!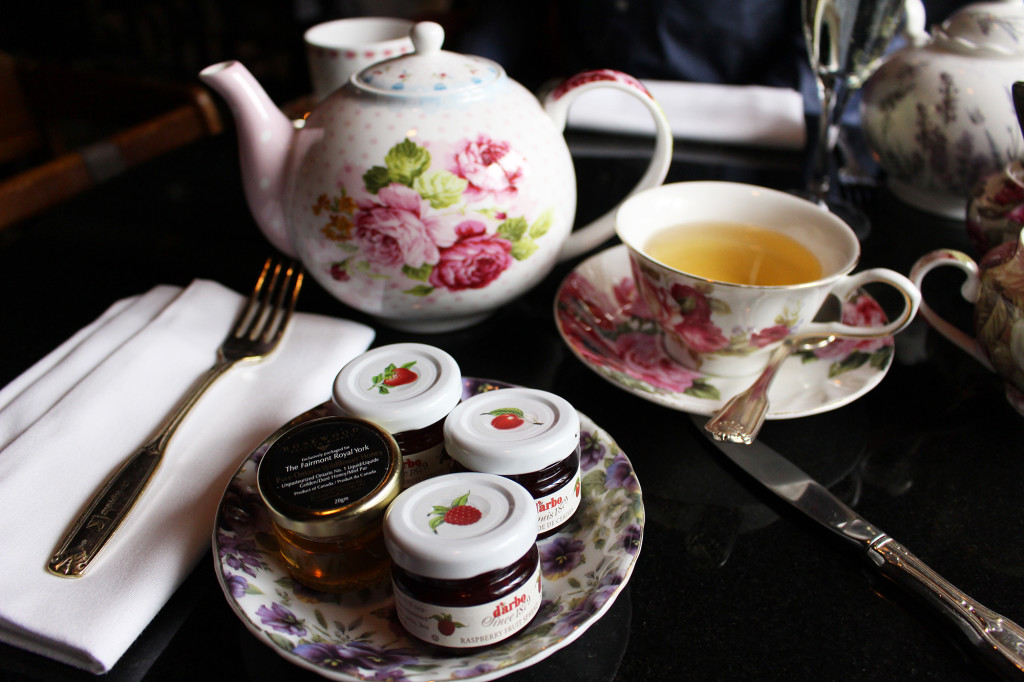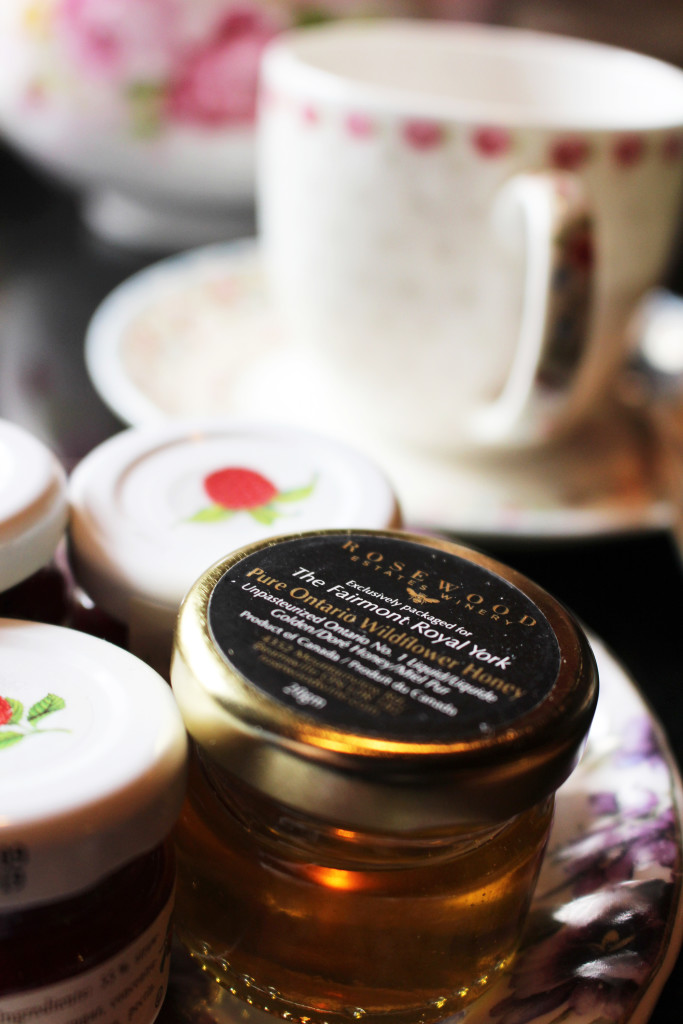 Did you know that The Fairmont Royal York has their own rooftop apiary and herb garden? They have multiple hives, and the honey from the bees is packaged into beautiful jars. Talk about local, sustainable, and delicious! As a gift, James received a plush Queen Bee toy from the hotel where you can read more about their initiatives on the back of the box. 😀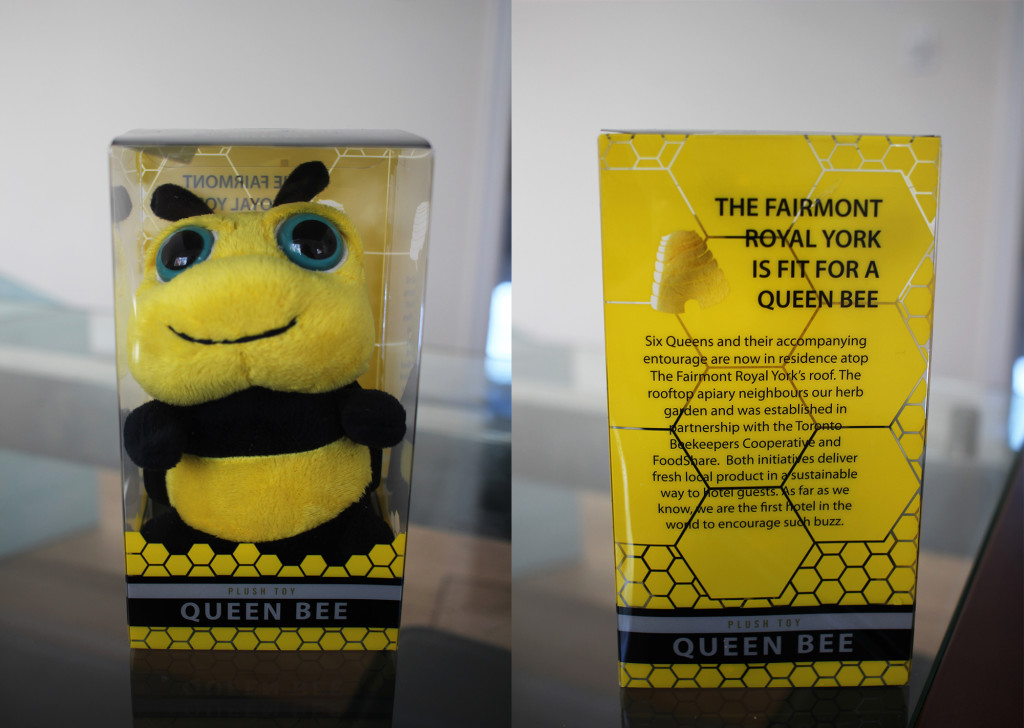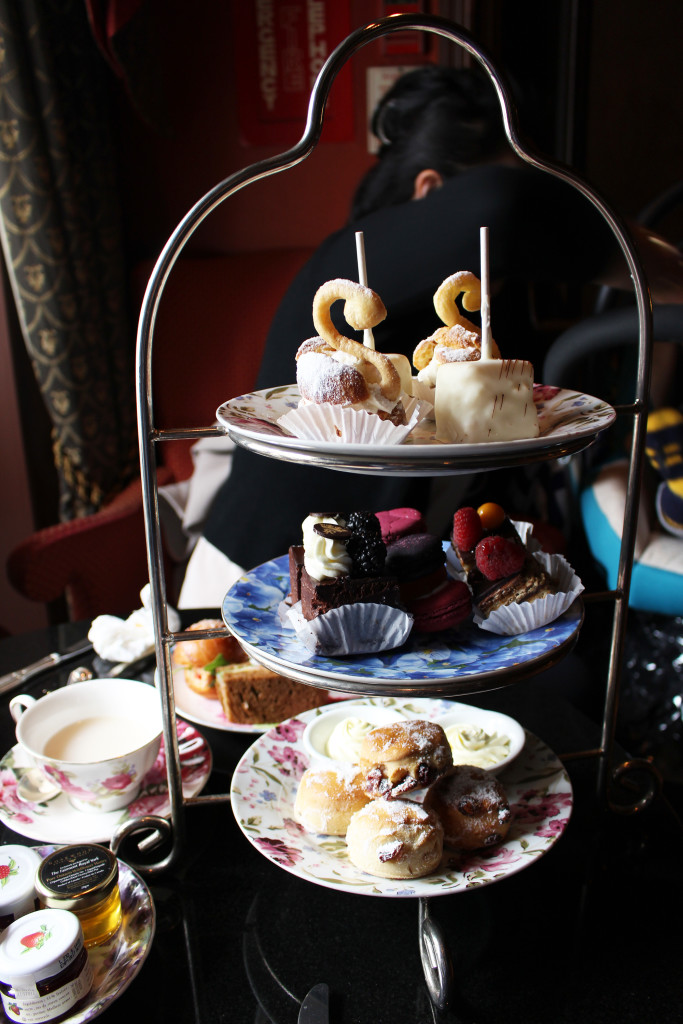 Tiers and tiers of dessert!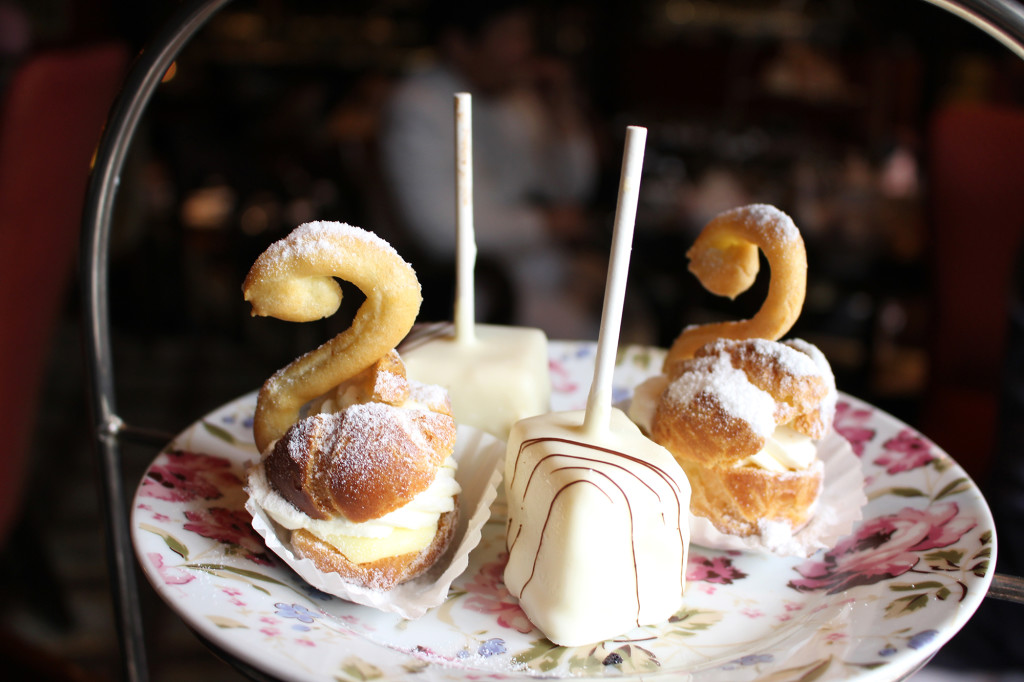 We had a wonderful time with dessert. We started off with the pastry swans with chantilly cream, and white chocolate and amaretto cheese cake lollipops. The swans were beautifully crafted, and the cheesecakes were melt-in-your-mouth fun to eat.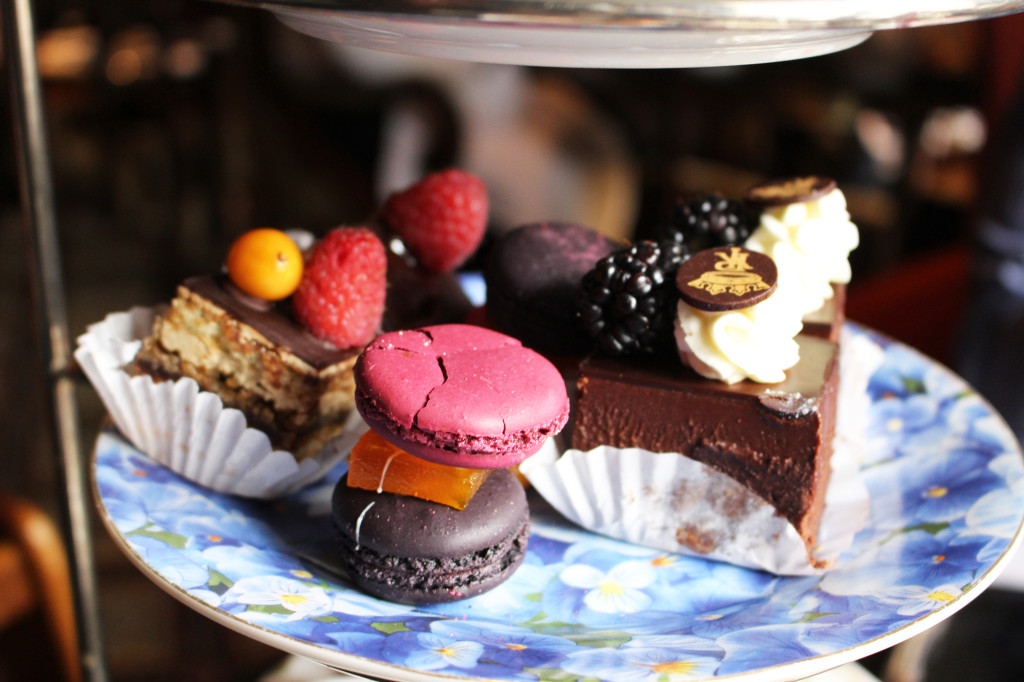 The second tier had chocolate truffle flourless cake, Royal York opera cake, and French macarons (that I cracked by accident) with Pâte de fruit. Chocolate upon chocolate upon chocolate, there were no complaints here!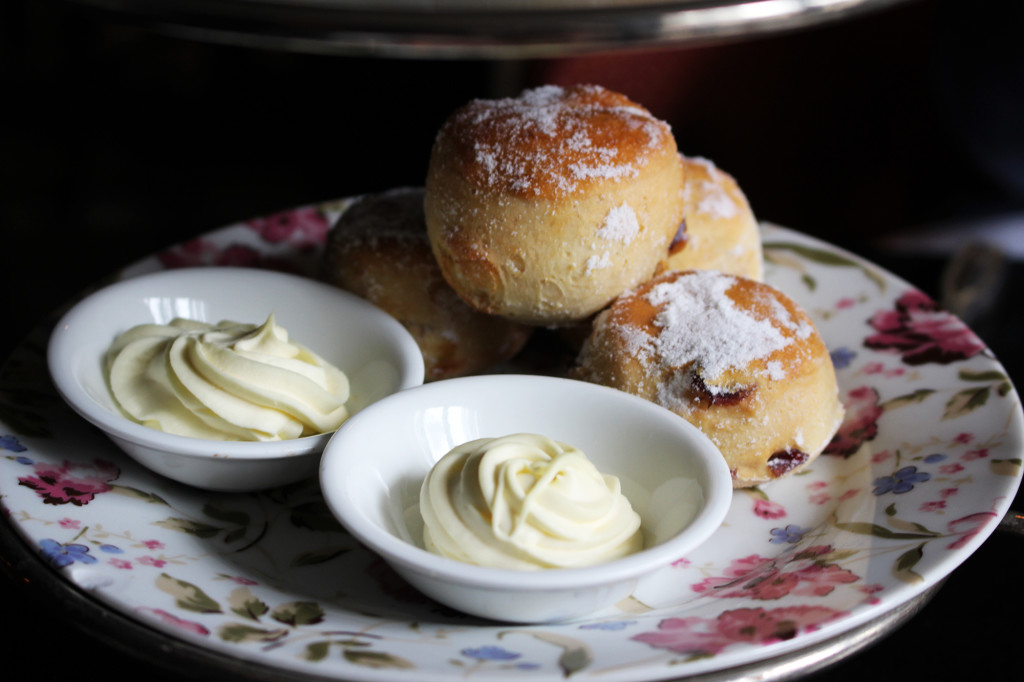 Lastly we had traditional scones with Devonshire cream and a selection of all-natural preserves by Darbo. We looked forward to this the most, and we were not disappointed! The scones were freshly baked, some with raisins and some without. I could literally eat this everyday!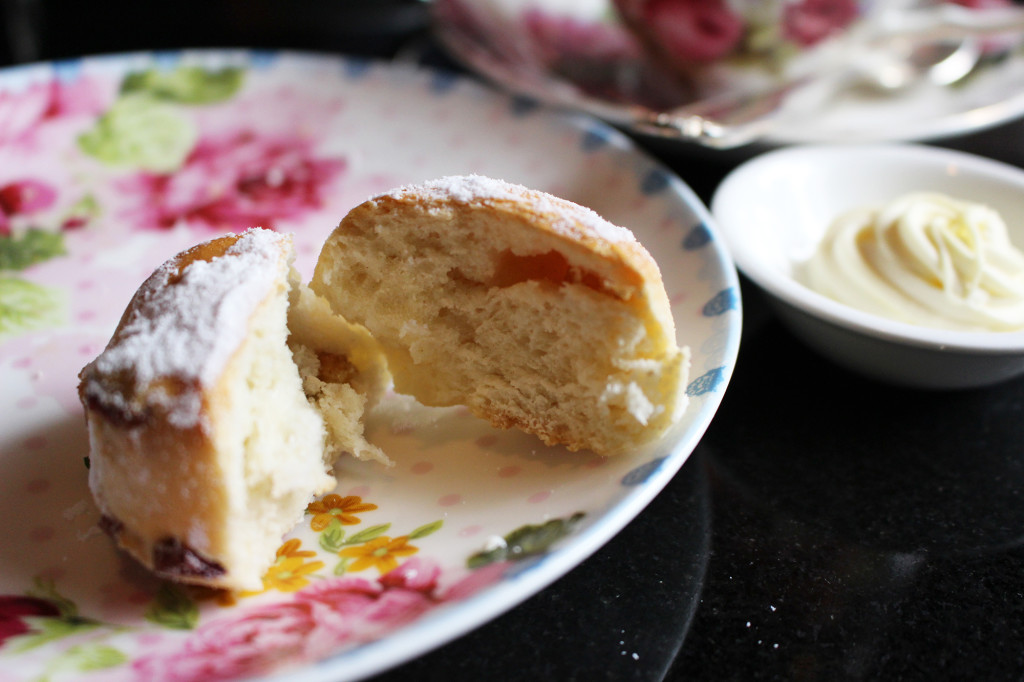 Scones and cream make us so happy
We had a wonderfully relaxing afternoon at The Fairmont Royal York, and most importantly James was happily entertained. He was excited to see the trays of food, and curious to see what everyone was doing. Thankfully he wasn't fussy, which allowed us to finish our meals in peace, or as peaceful as it gets with an infant 😛 . Brian, The Library Bar manager, was very accommodating and his team made us feel comfortable dining with an infant. A highchair for James was set up even before we entered the room, and we were given a quiet corner table as requested. If only every dining experience could be this easy!
We highly recommend The Library Bar for your next afternoon tea experience. With Mother's Day (Sunday May 8) just around the corner, what better way to celebrate than with tea at The Fairmont Royal York? Also, be sure to note there is valet parking at the hotel for your convenience. Be sure to call ahead and book your reservation!
Cheers,
Melissa
The Library Bar
Fairmont Royal York
100 Front Street W
Toronto, Ontario, Canada
M5J 1E3
(416) 860-5004
We have more! Click here for our other Afternoon Tea posts. 🙂
Disclaimer: The opinions and claims reflected in this blog post are my own and not those of The Fairmont Royal York.