Happy holidays! I love this time of year, and this Christmas will be extra special because it'll be Baby James' first. Although he's still far too young to remember, I hope to make it as memorable as possible, for us. That means taking a million pics! 😀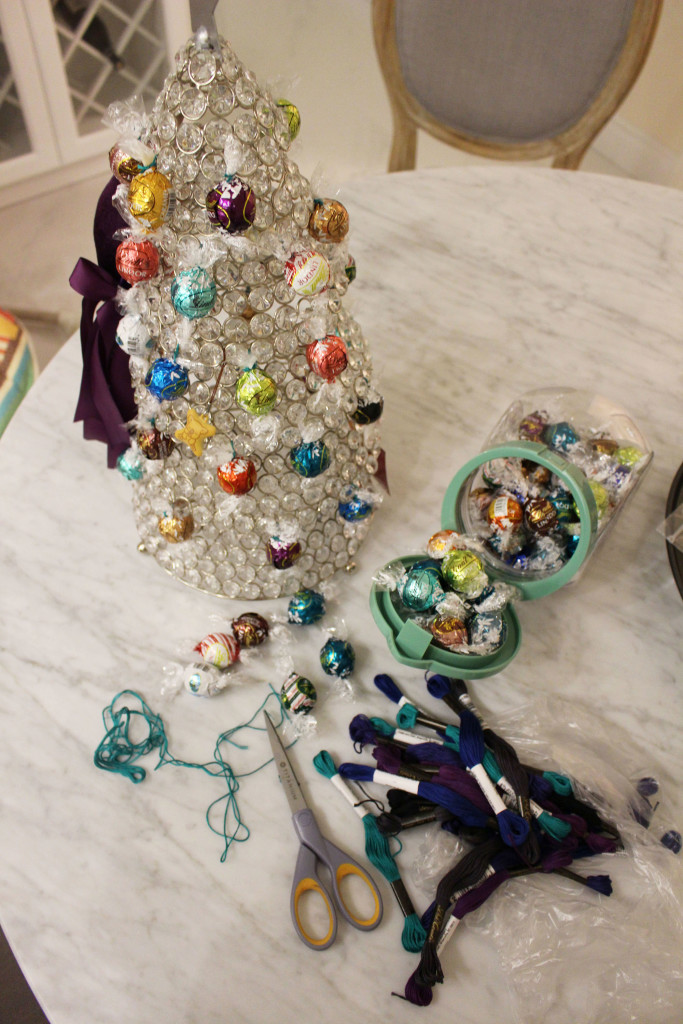 Instead of setting up a large green tree, which we're saving for next year, we've gone with a small crystal tree from Nicole Miller's Home Collection (a Homesense find). The ornaments are actually Lindt Lindor truffles that I strung with embroidery floss. Who doesn't love a chocolate tree?!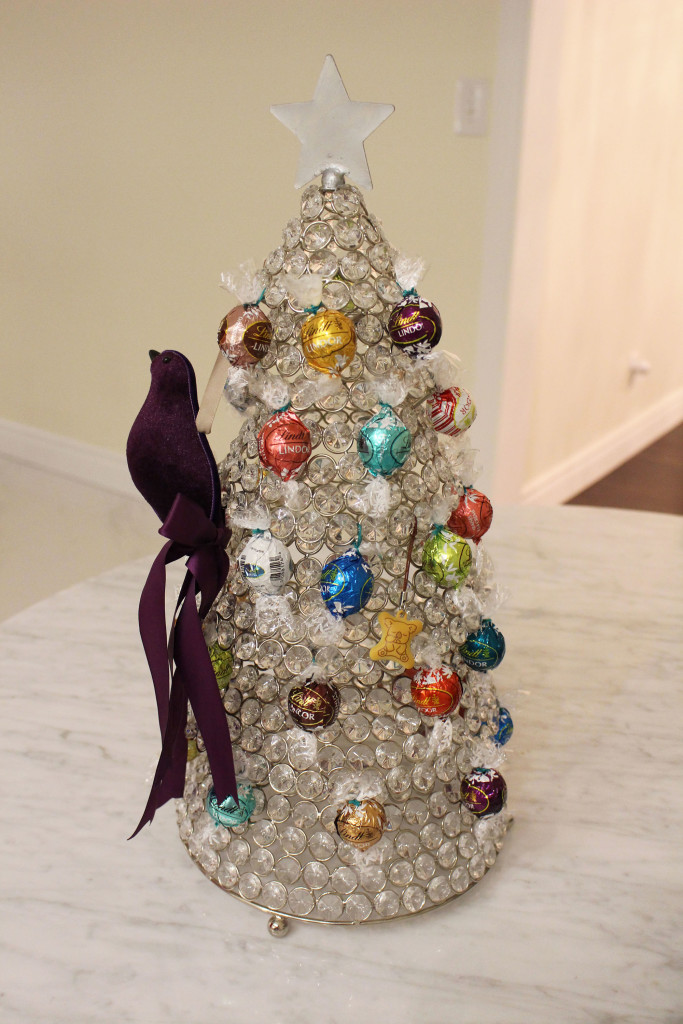 Did you know that there are 21 flavours of Lindor? I only grew up with red, blue, gold, or black!
1) Candy cane
2) 60% dark cacao
3) Milk
4) White
5) Milk sea salt
6) Raspberry
7) Dark orange
8) Dark peppermint
9) Cappuccino
10) Vanilla
11) Dark
12) Citrus
13) Almond
14) Stracciatella
15) Dark caramel sea salt
16) Caramel
17) Coffee
18) Snowman
19) Irish cream
20) Hazelnut
21) Strawberries & cream
Citrus is our household fav, with a sweet lemon-flavoured centre and an outer white chocolate shell. Tastes just like an old fashioned lemon square!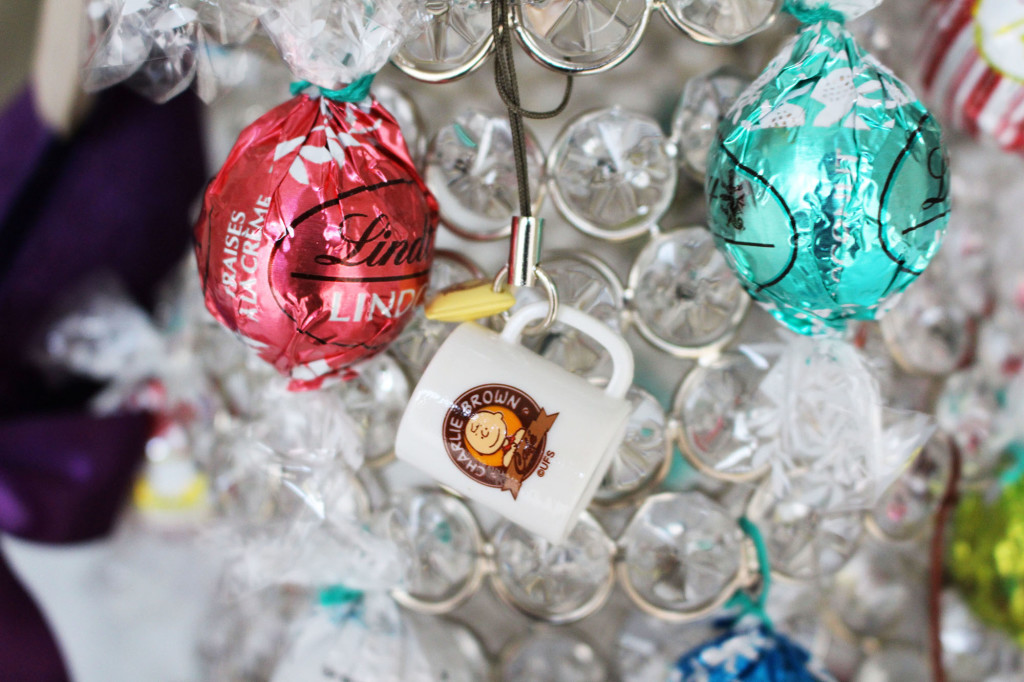 Charlie Brown mug charm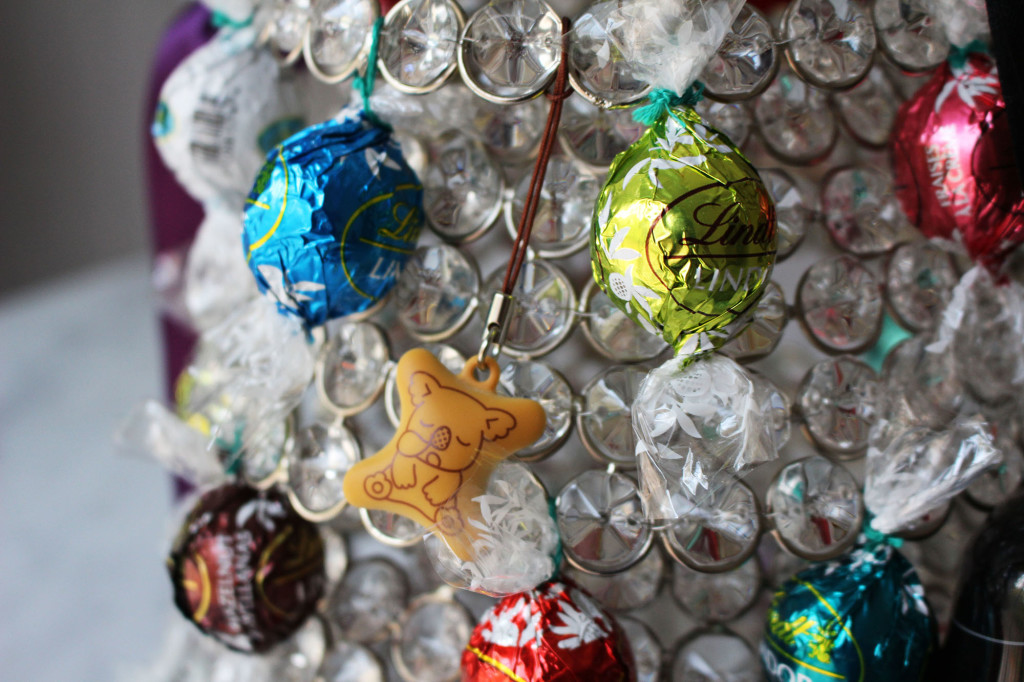 Lotte Koala's March cookie charm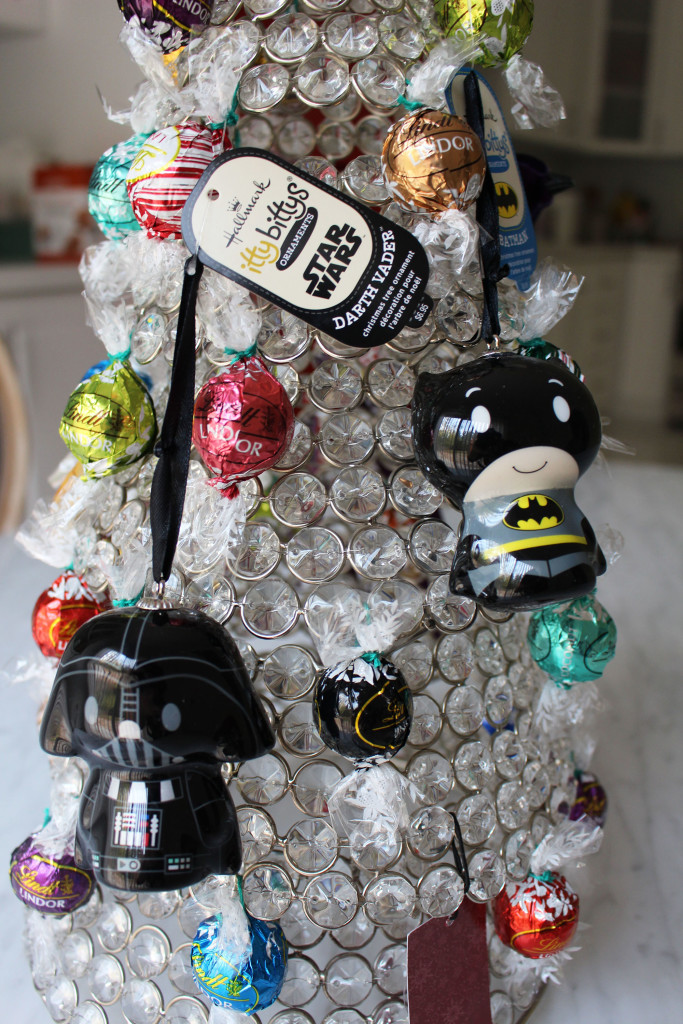 Hallmark's itty bittys ornaments with Darth Vader and Batman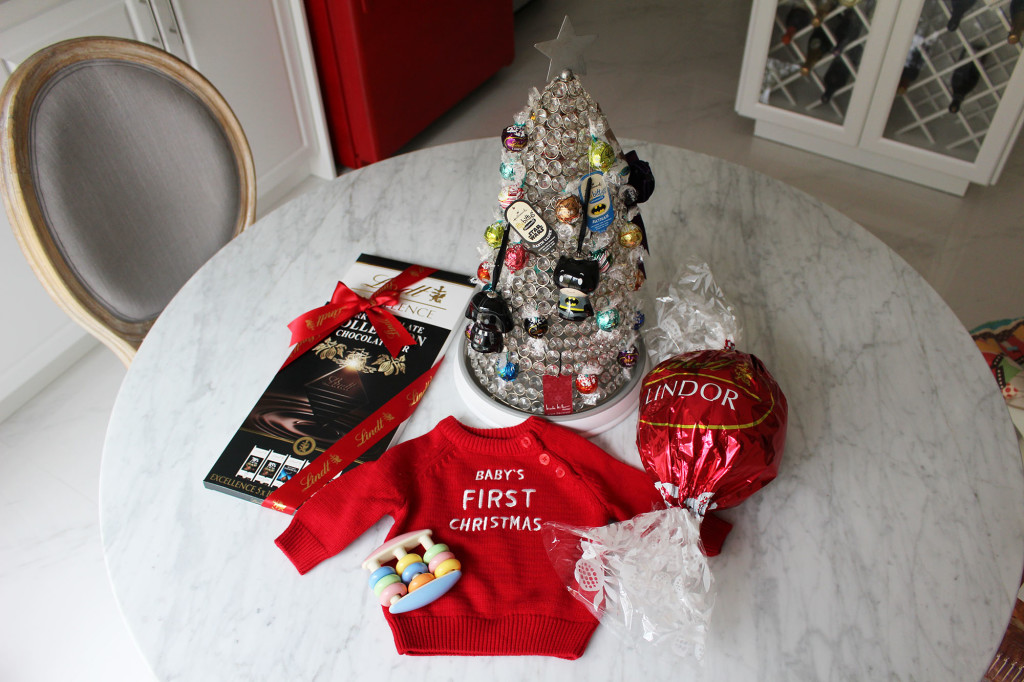 We'll be taking our first at-home family Christmas portrait next week, and look forward to using these gigantic Lindt props. We hope James has a blast! Wishing everyone fun and safe celebrations ahead, and a wonderful start to the new year! 😀
From our family to yours,
Melissa