I was taught at an early age to take good care of my teeth and I intend to instill this in James. Lately I've been trying to teach him how to use a toothbrush (as if our parenting "to-do" list wasn't long enough 😛 ), and I can see that we're making progress. Slowly but surely, one step at a time!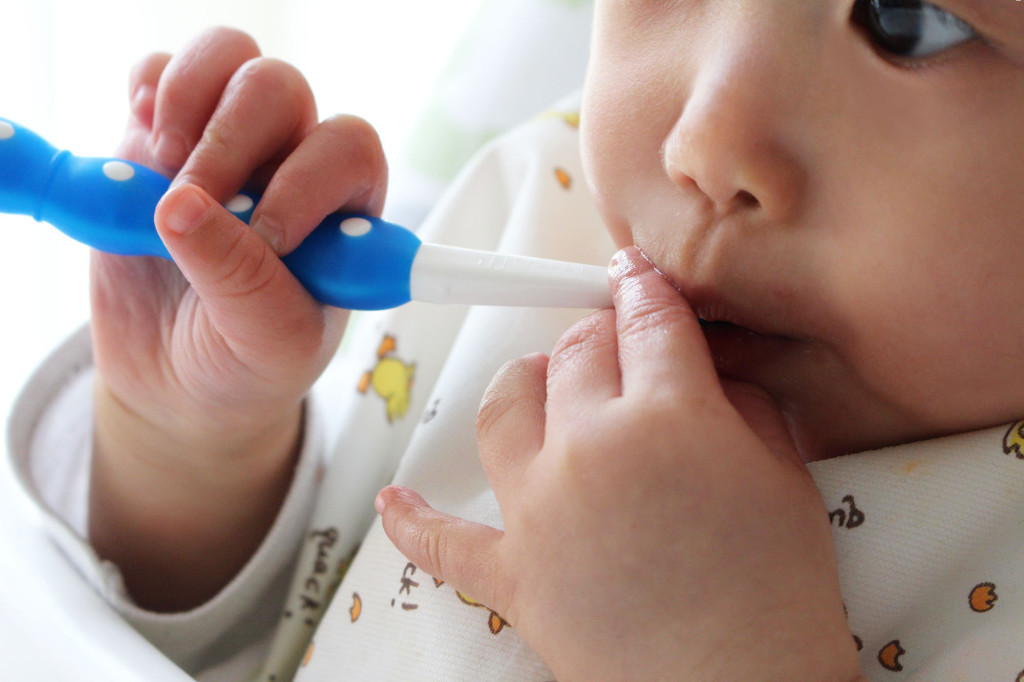 MAM Training Brush (BPA-free)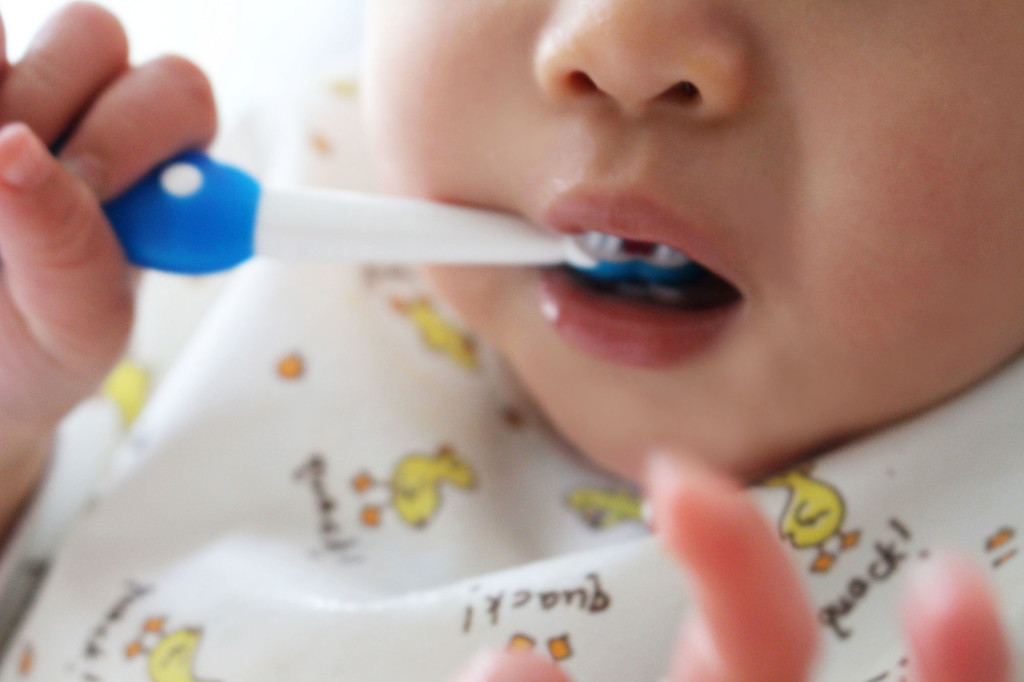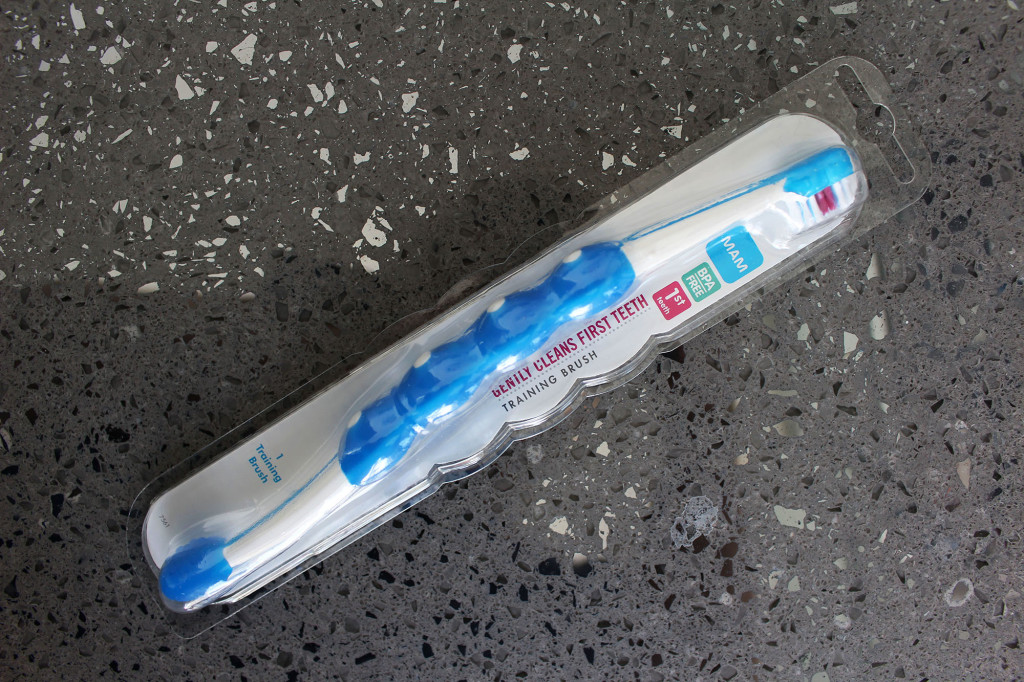 We've tried different toothbrushes of various designs in the past, but recently we settled on the MAM Training Brush. What immediately stood out was its long ergonomic handle, being long enough for baby and I to hold together. We also appreciate the blue non-slip ridges that act as both a visual and physical cue for baby to grasp.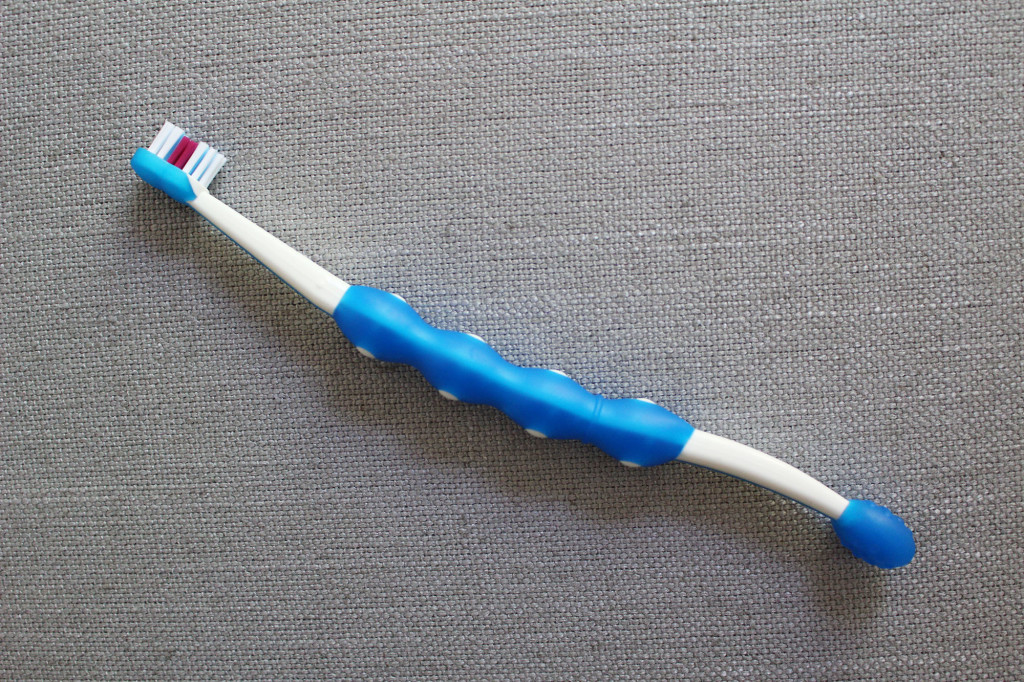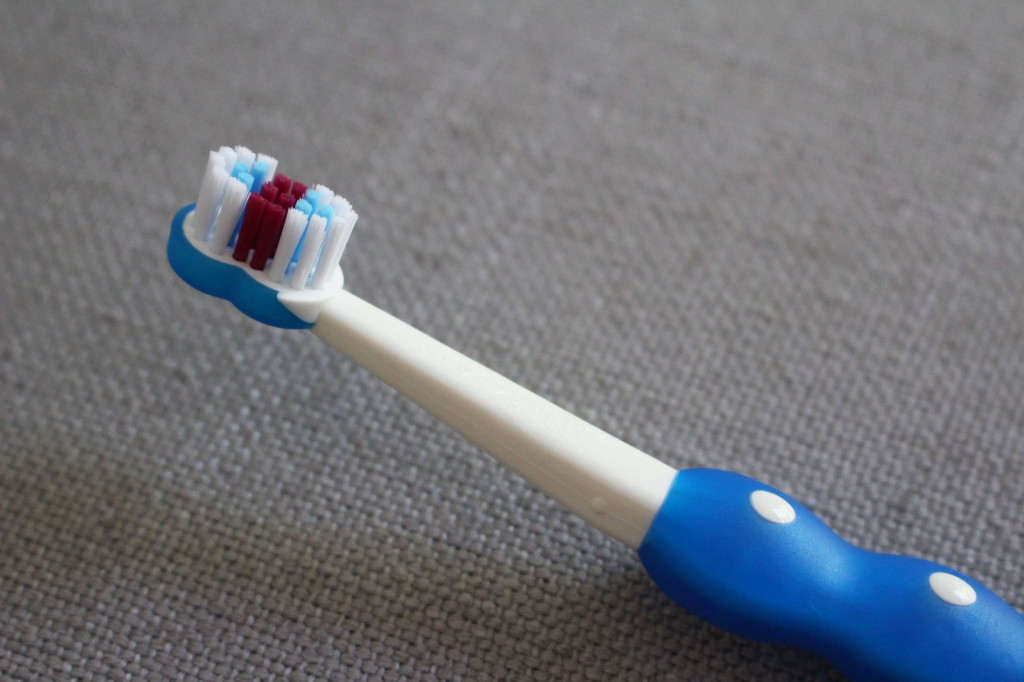 The soft bristles gently clean teeth, and the rounded head is gentle in baby's mouth.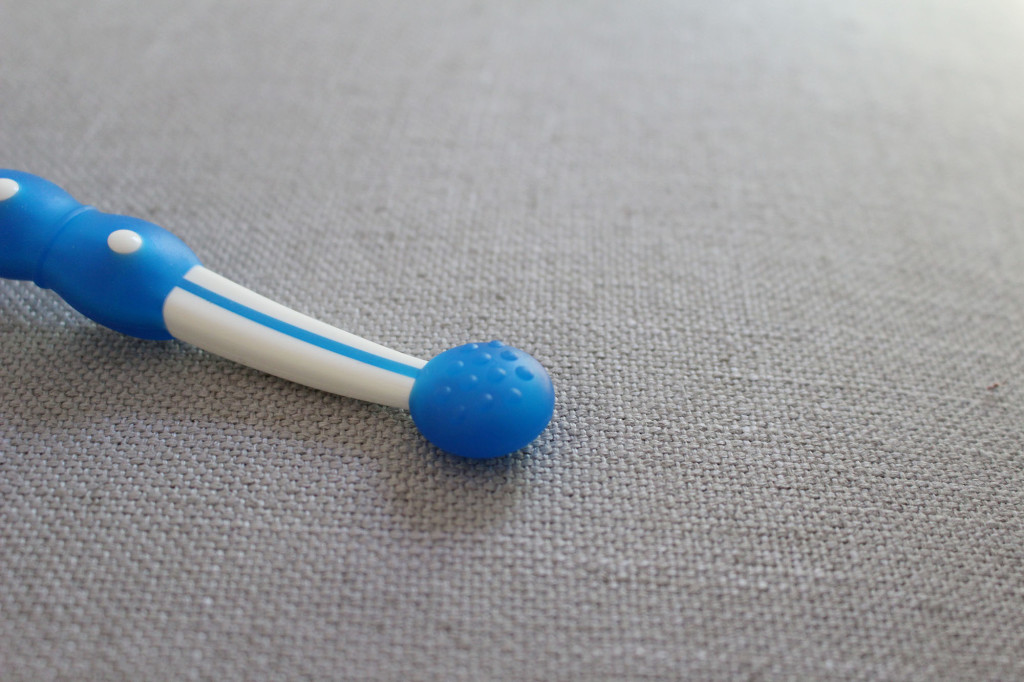 Another unique feature is the tongue cleaner on the other end of the brush. Although James still needs to get used to the sensation, the nubs can be used to clean baby's tongue as well as massage sensitive gums. What a great idea!
It's never too early to practice oral care, and you don't even have to start with an actual brush. You can simply begin by wiping baby's teeth and/or gums with a soft washcloth on a regular basis. Aside from removing plaque and bacteria, this also gets baby used to the idea of wiping the inside of their mouth. Then, as more teeth develop, it's a good idea to introduce a toothbrush and go through the motions of brushing together. Practice makes perfect and MAM makes fantastic brushes to help us along the way. Check them out! 😀
Cheers,
Melissa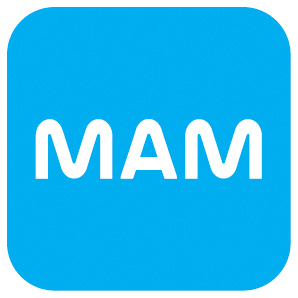 For this post I received the MAM Training Brush for review, but the opinions and claims reflected in this blog post are my own and not those of MAM.