Our little guy has been teething for as long as I can remember, which means a lot of soaked bibs and drool ALL THE TIME! 😀 So far James has four teeth, with another one on the way, but overall he's been pretty good about it. We haven't had any major issues during the day (although once in awhile he'll refuse to eat), but I've had a few nights where he cried out in pain. I can only imagine his discomfort, so I've made it my mission to provide as much relief as possible. We've been giving him many different teethers to soothe his tender gums, but one in particular stands out: the MAM Mini Cooler Teether & Clip.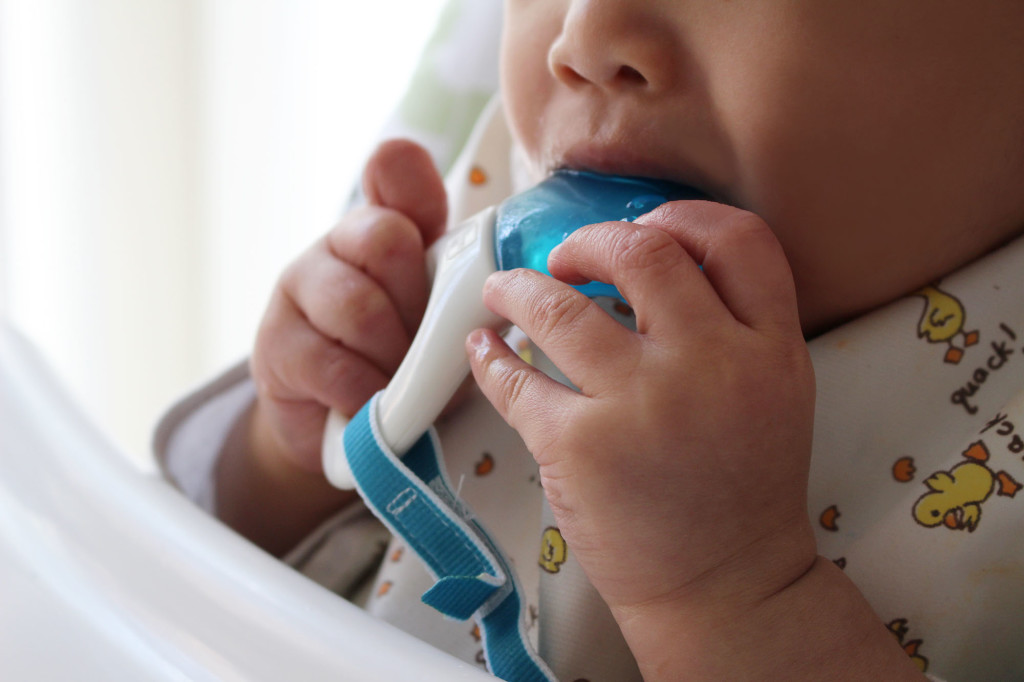 MAM Mini Cooler Teether (BPA-free)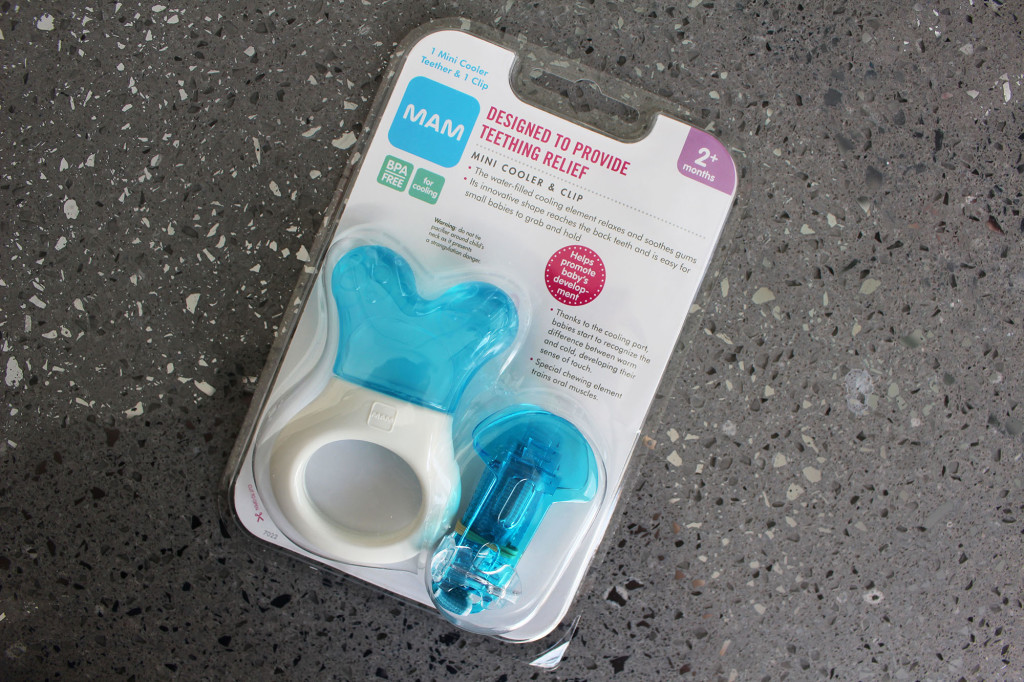 There are many different aspects of this teether that I like. For one, the shape is unique and can reach back teeth and gums very easily. It's filled with water which means you can cool it in the fridge to soothe sore gums (woohoo!). The little nubs provide texture and help massage tender gums as well.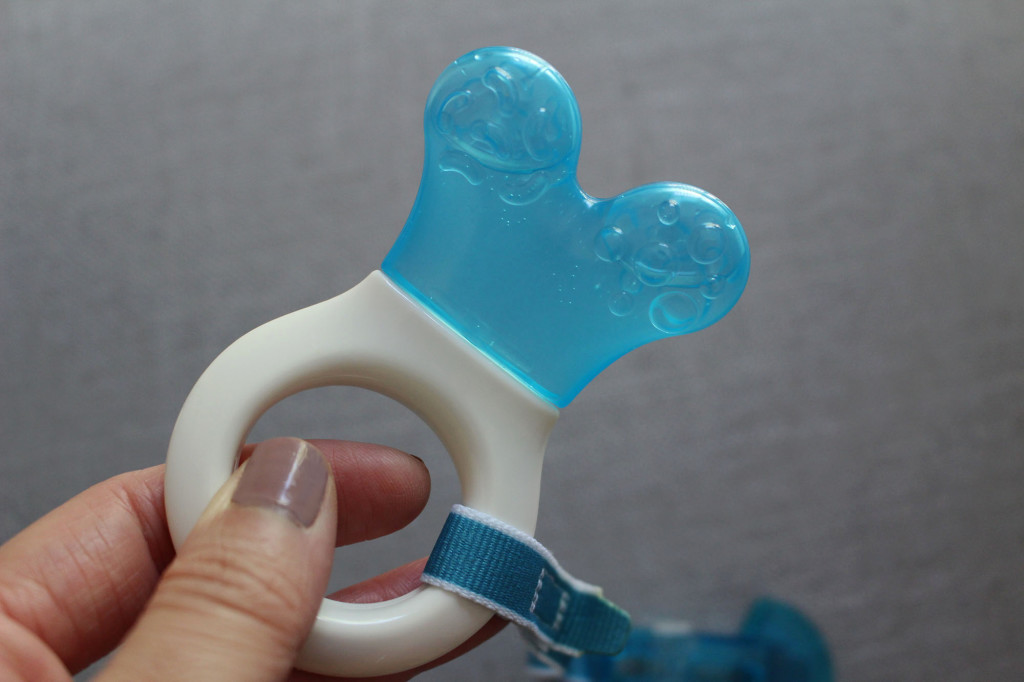 BPA-free chewable water-filled cooling element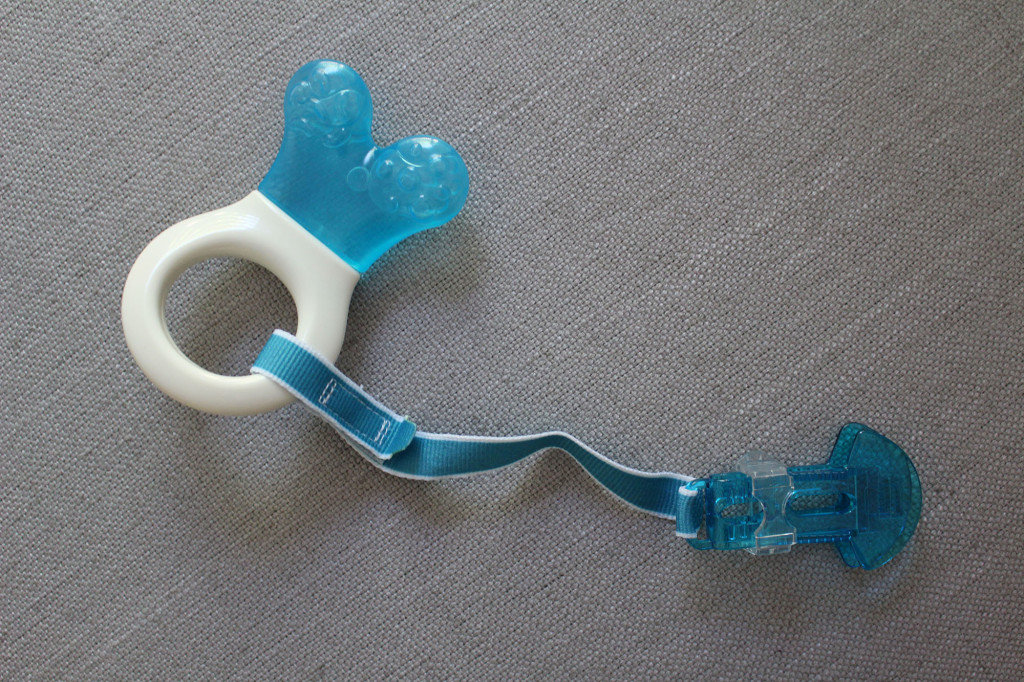 The ring-shaped handle is lightweight and easy to grasp, which gives James a sense of control. As a parent, the feature that I appreciate the most is the fastener clip that attaches firmly to clothes so the teether doesn't fall to the ground. It's so useful because I've lost count of the number of times he's dropped so many others! The strap can also detach from the teether via velcro, which makes cleaning super easy. Overall we think the MAM Mini Cooler Teether & Clip is a well designed product and we highly recommend it for your little one! Check it out. 😀
Cheers,
Melissa
For this post I received the MAM Mini Cooler Teether & Clip for review, but the opinions and claims reflected in this blog post are my own and not those of MAM.