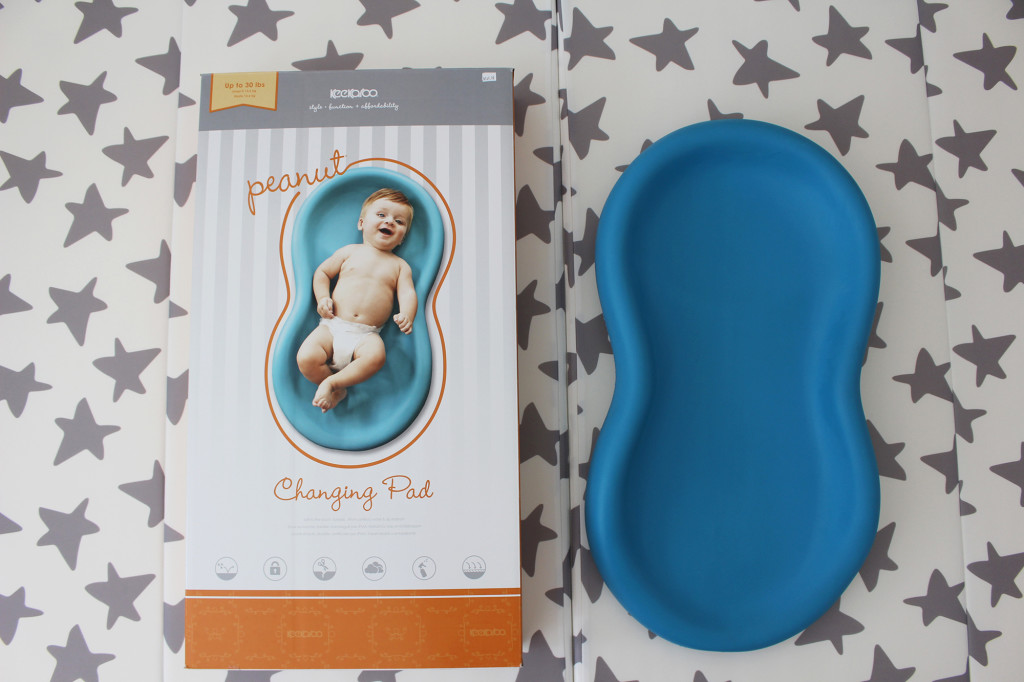 If someone were to ask me what our most treasured baby product is thus far, without hesitation I would have to say the Keekaroo Peanut Changer! Just to show you how obsessed I am with it, I've already given 3 of them away as gifts and just purchased 2 more for upcoming baby showers. It is the most used baby item in our house.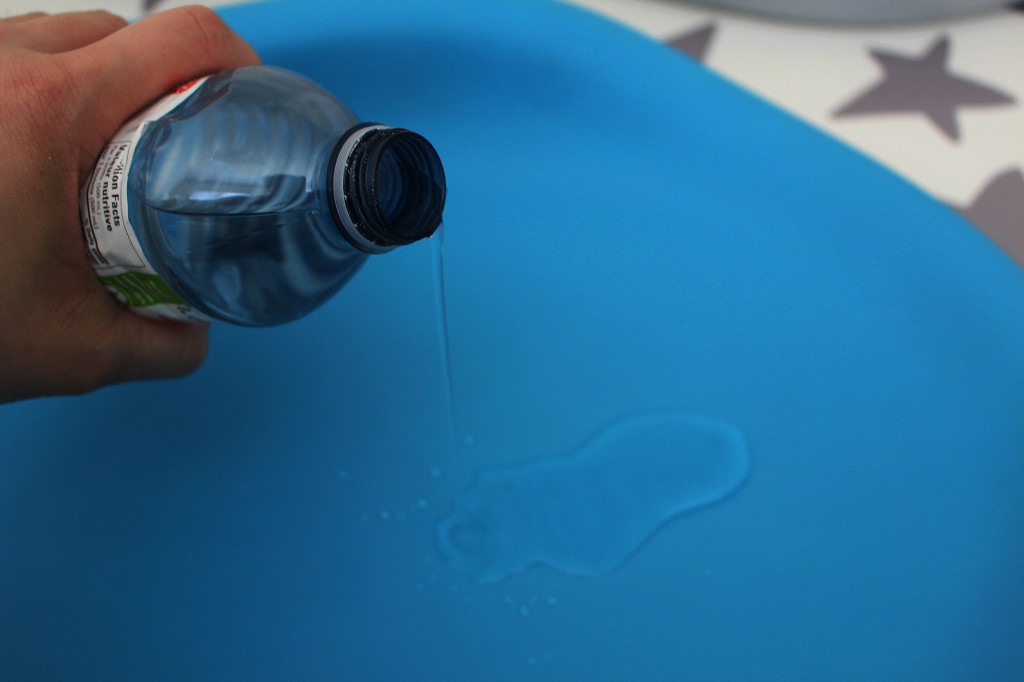 Why do I love this change pad so much? For starters, it's water resistant and I can't tell you how many times my infant son has wet the pad during a diaper change (trust me, it's more than I can count). Let's not even mention the poopy moments, right on the pad! According to the product information, "fluids cannot penetrate into the pad, stopping mold or deterioration." The water beads up on the solid surface, which makes this very easy to clean with no additional cloth cover needed. With the messes my baby makes I would never want to deal with any change pad cover, ever. In addition to diaper changes I also like to place Baby James' on top of this surface, wrapped in a towel, right after a bath because I'm not afraid of getting it wet. Getting bath water on it simply means wiping it away, and that's a huge plus in my books.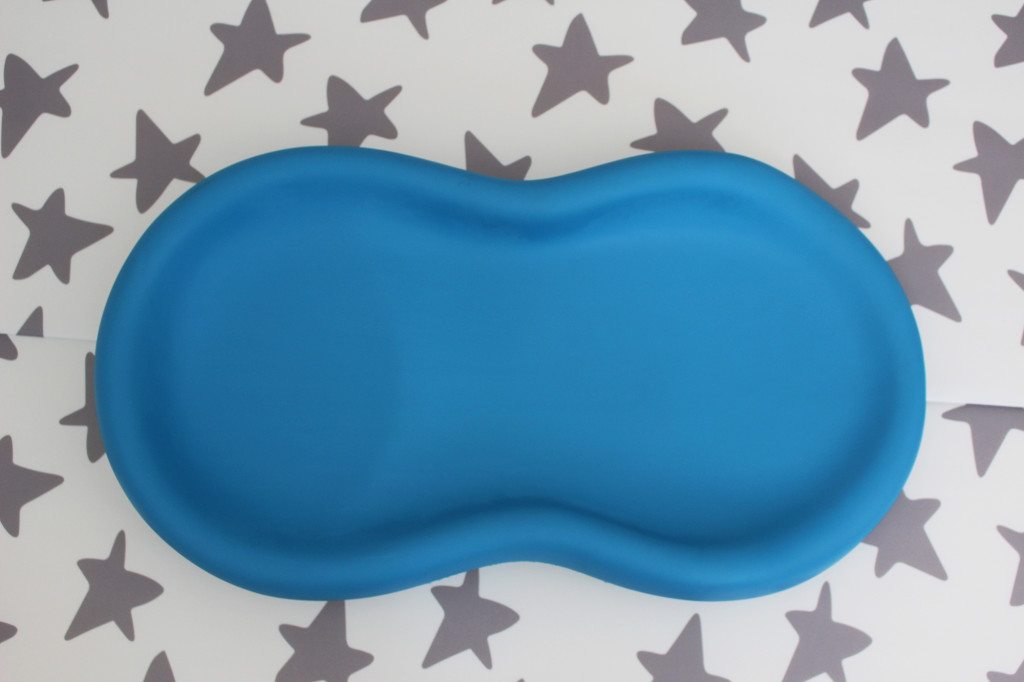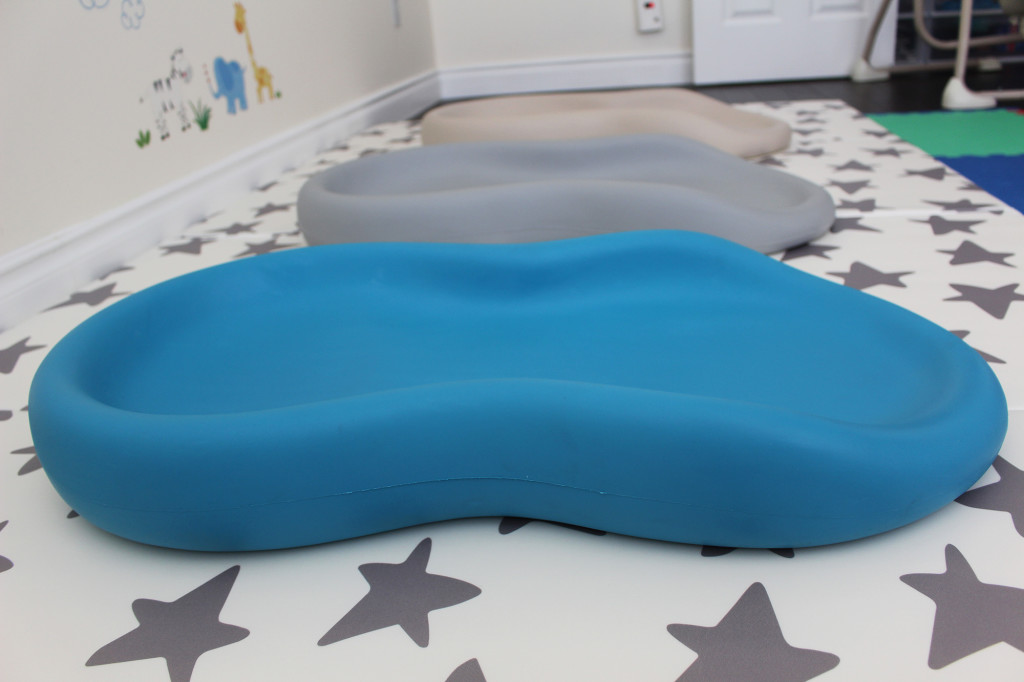 Secondly, it has just enough softness to be comfortable while also being smooth to the touch. Baby James has loved this changer ever since he was born. In fact we used to keep an extra one in our living room as an additional surface for him to change into outerwear. That was indeed when he was much younger and not as fidgety as he is now at 9 months old. I also like how thick the pad is, love that the sides turn up, and the fact that there is an elevated head rest. Not to mention, the peanut shape is fun. It's all in the details. 😉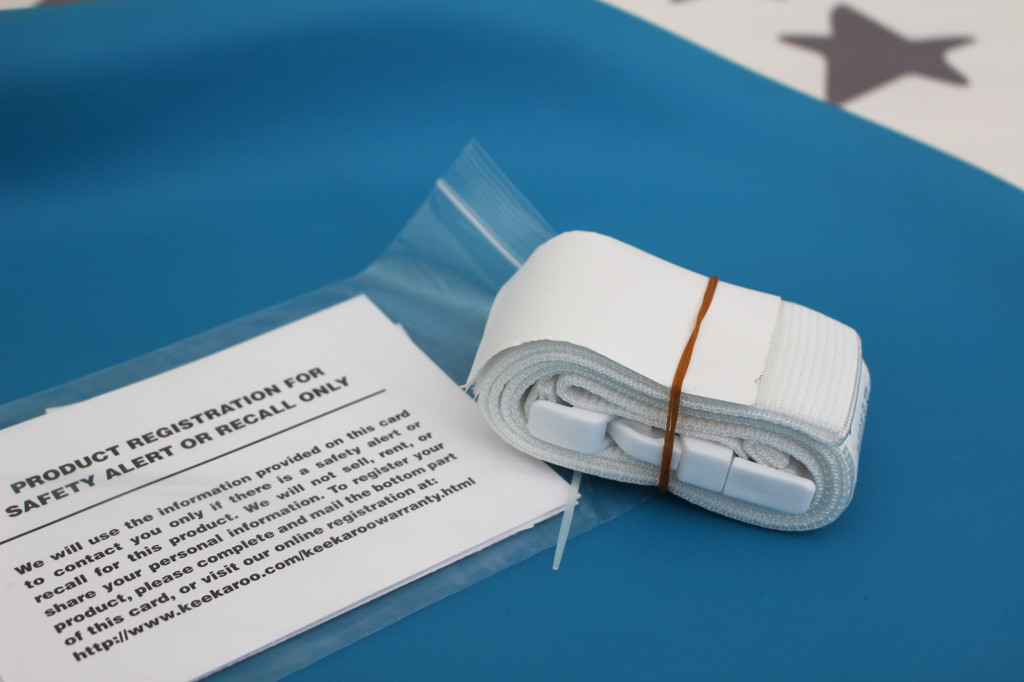 Thirdly, it is also slip resistant and "stays on the table and keeps little one in place during changing." This changer can be used for infants up to 30 lbs. Its safety profile is also enhanced by a safety belt that comes with the product, with which you can use as an extra precaution to keep your child from rolling off the pad. Adult supervision of your child is still required at all times, even when the safety belt is in use.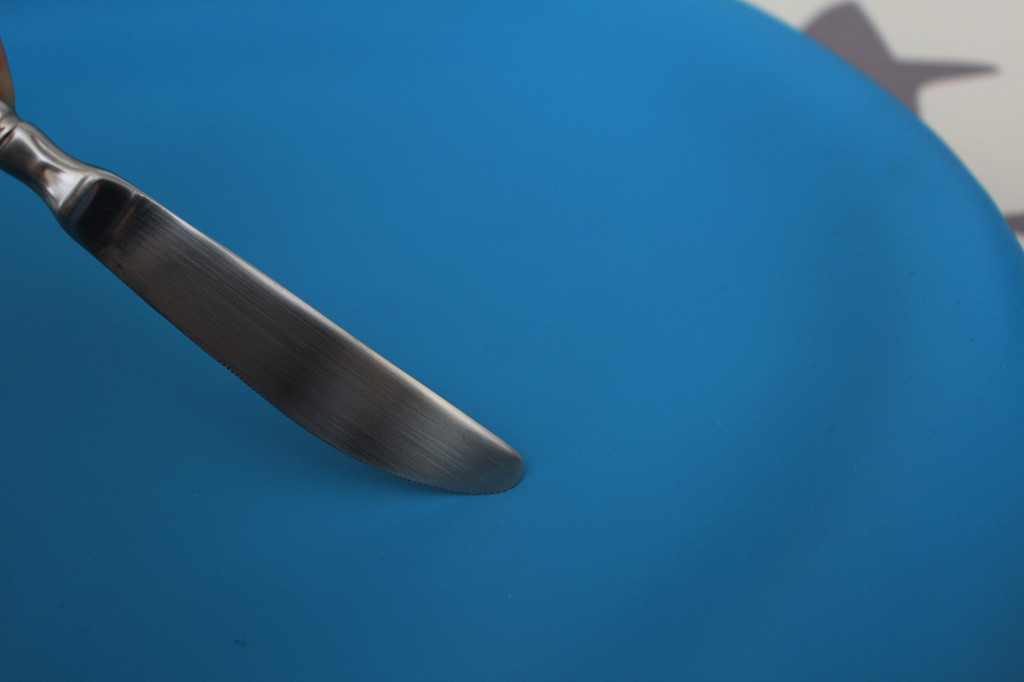 Lastly it is crack and puncture resistant, and "designed to withstand the everyday demands." Those are qualities of a long-lasting product, and with a retail price of $150 CAN this is an investment with which you can potentially use for more than one child.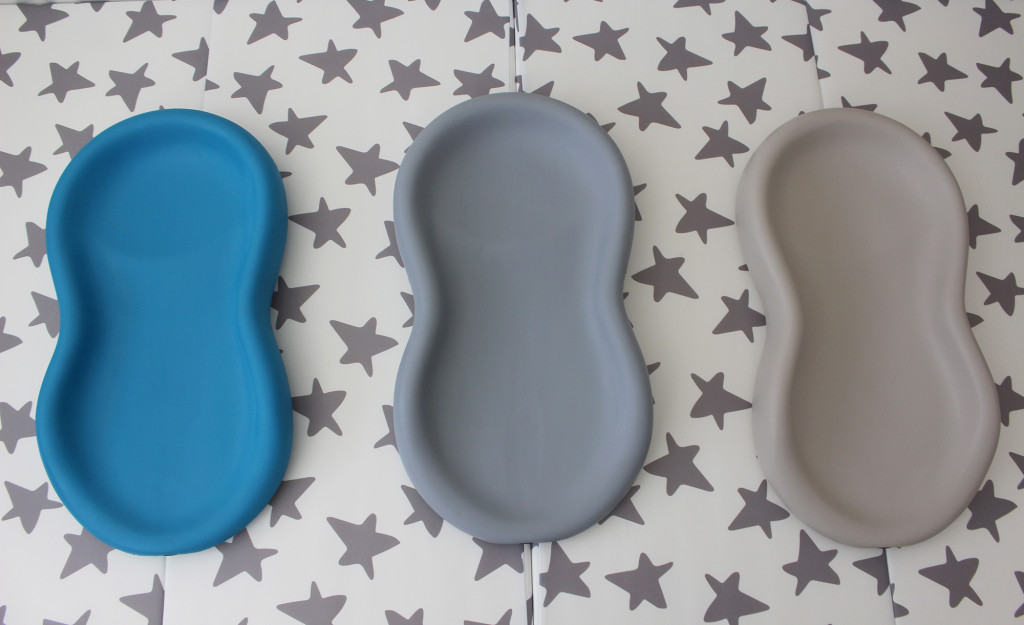 Colours from left to right: aqua, grey, vanilla
There are so many fun colours to choose from which adds to product appeal. Personally I like the grey and vanilla the most because these neutrals can match any nursery, followed closely by the aqua. However, I should caution that the true colours of these change pads are much darker than what appears online. For example, the vanilla change pad looks nearly white on websites but it actually has a greyish tinge to it, more closely resembles beige, and looks more like the colour in my photos. The grey change pad is also a lot darker than online photos, and the aqua is a deeper and more vibrant shade of blue.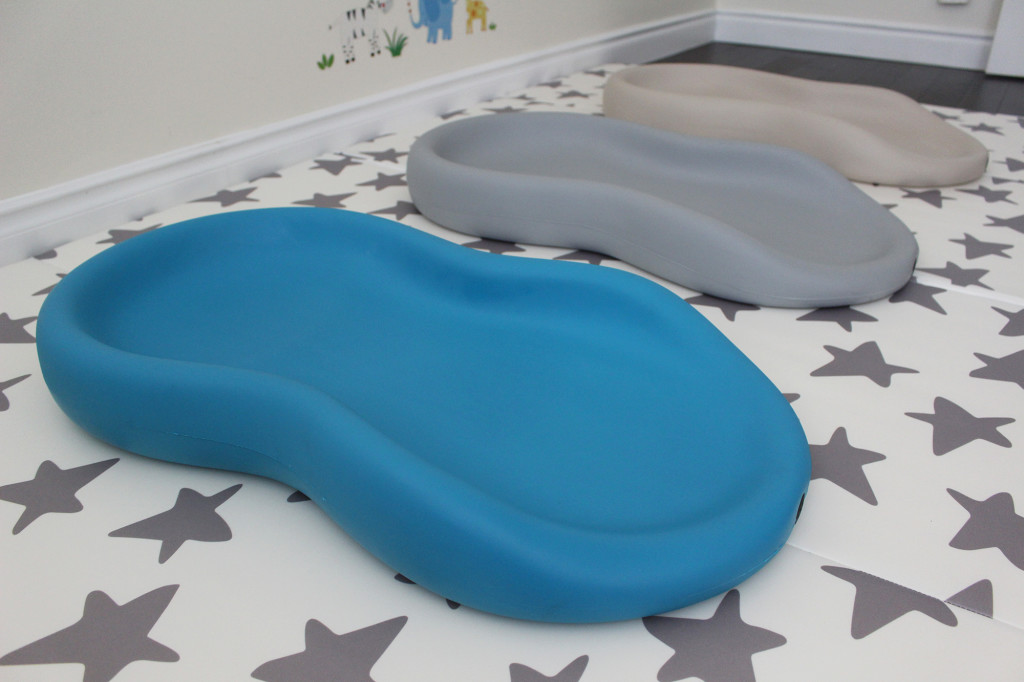 Colours from left to right: aqua, grey, vanilla
The Keekaroo Peanut Changer is a highly functional and stylish product that is sure to look fantastic in any home. We receive countless compliments all the time and as a result we've been enthusiastically introducing it to many parents for good reason: this is a high quality product you should check out! Be sure to visit their website below. 🙂
Cheers,
Melissa