Two new teeth in the span of two weeks, that's the latest with James! It's no wonder my baby's been drooling like crazy. Ever since James started teething I've been finding ways to ease his discomfort. Recently I even changed the type of baby spoons we use because the old ones were too rigid and hard on his gums. Now I use the Munchkin Soft Tip Safety Spoons and White Hot Safety Spoons knowing they'll be gentle in his mouth.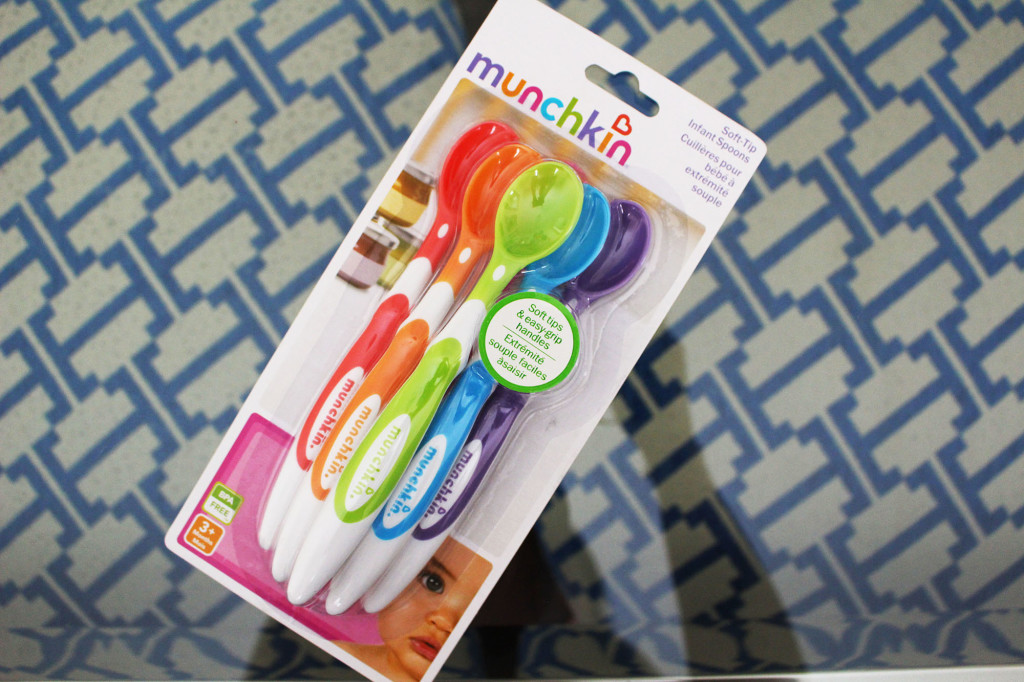 Munchkin Soft Tip Infant Spoons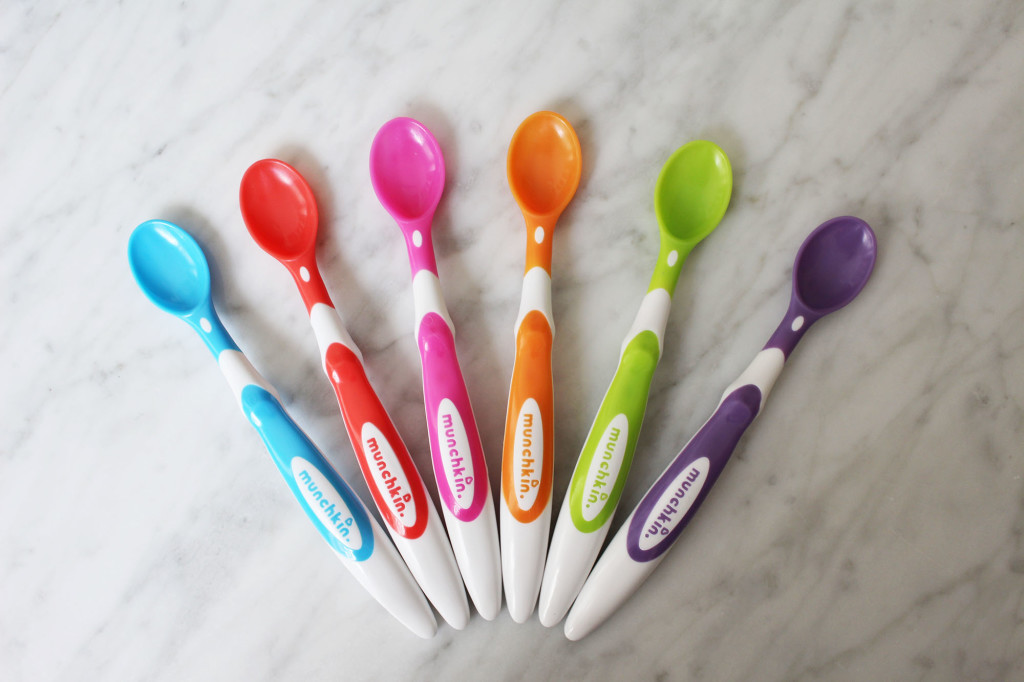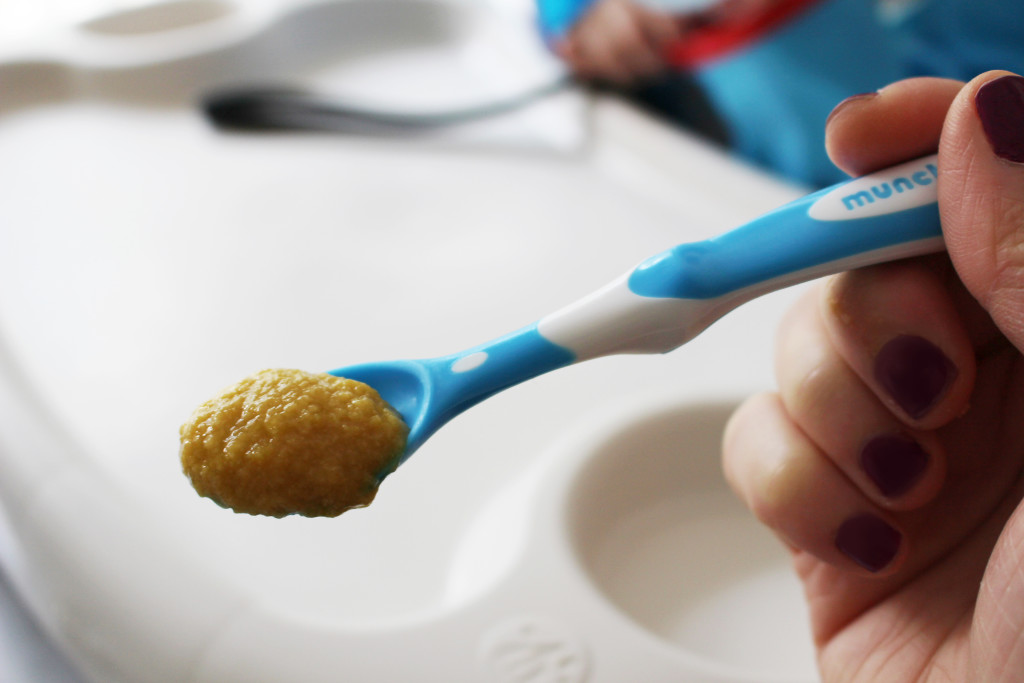 Rounded spoon bowl
The Soft Tip Infant Spoons are made of BPA-free plastic that's gentle on baby's gums. I love the long slim handle because it's ergonomically-designed and comfortable to hold. It's also very easy to get to the bottom of a food jar using this spoon! 😀
Munchkin White Hot Safety Spoons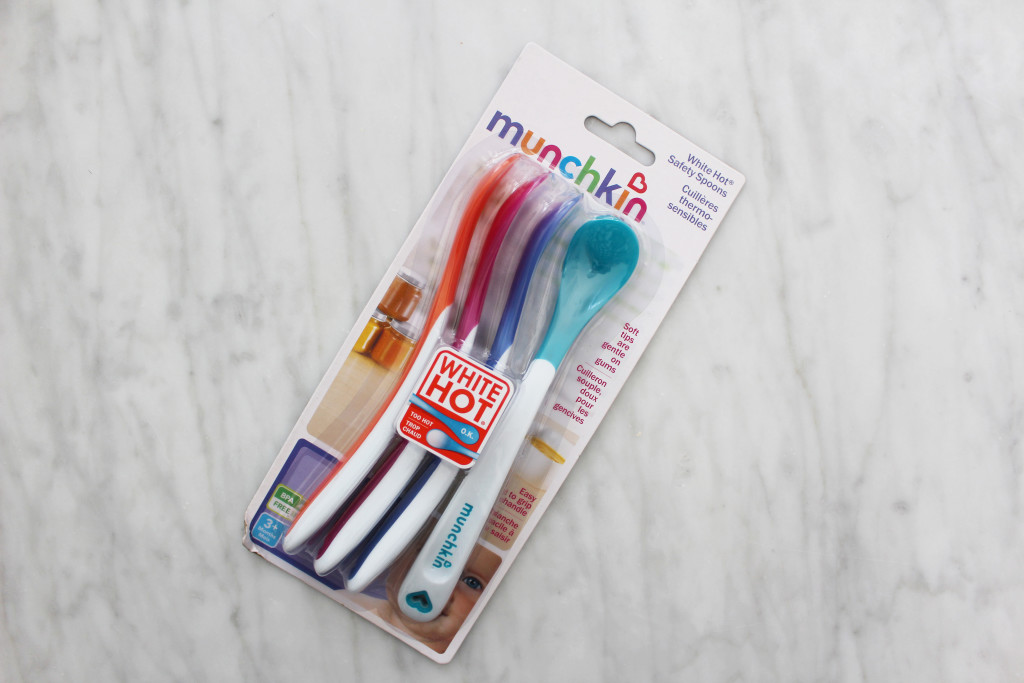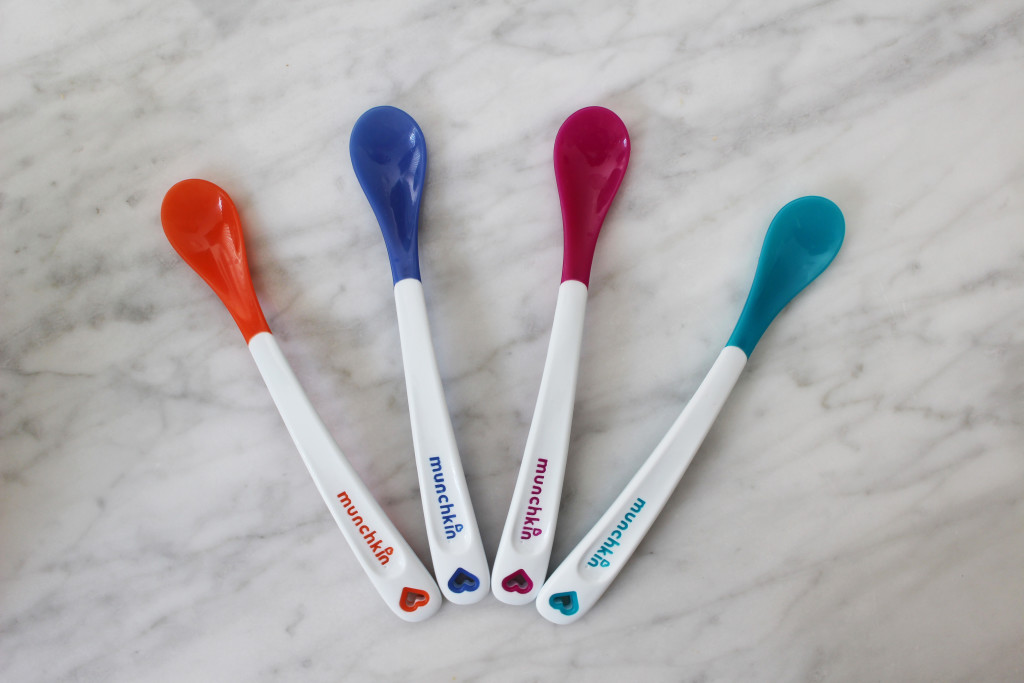 Another type of spoon we love are the Munchkin White Hot Safety Spoons. They're made of BPA-free and phthalate-free plastic that's also soft and gentle on baby's gums. The handle is long and easy to grip and also comfortable to hold. The main feature is the white colour change which occurs when food is too hot to feed (around 43.3 °C and above). Such a useful visual cue 😀 !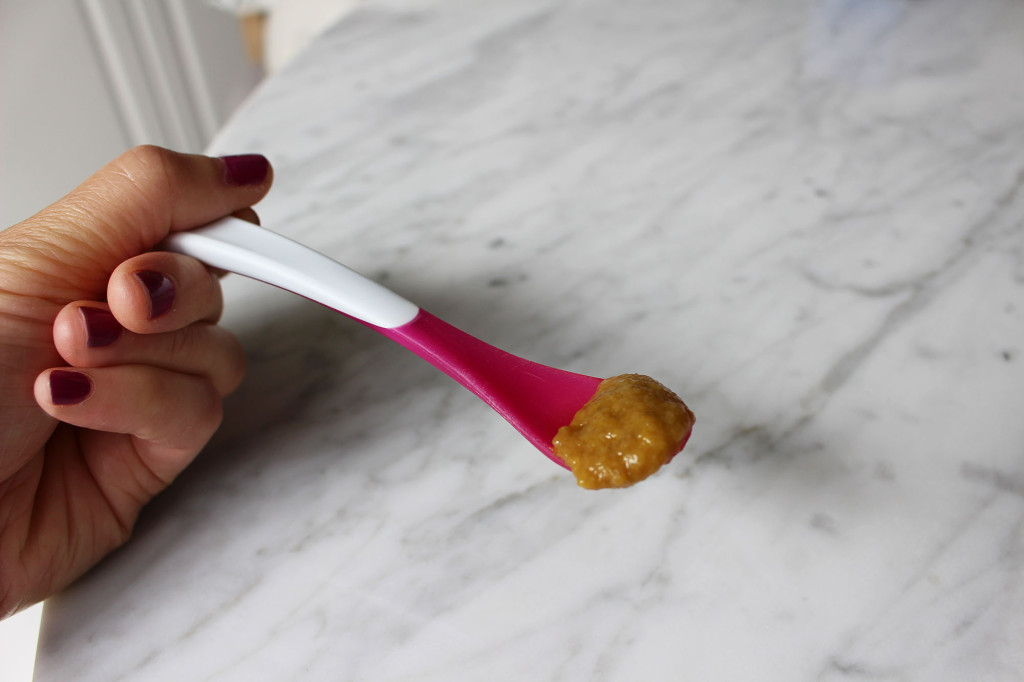 Hot food on spoon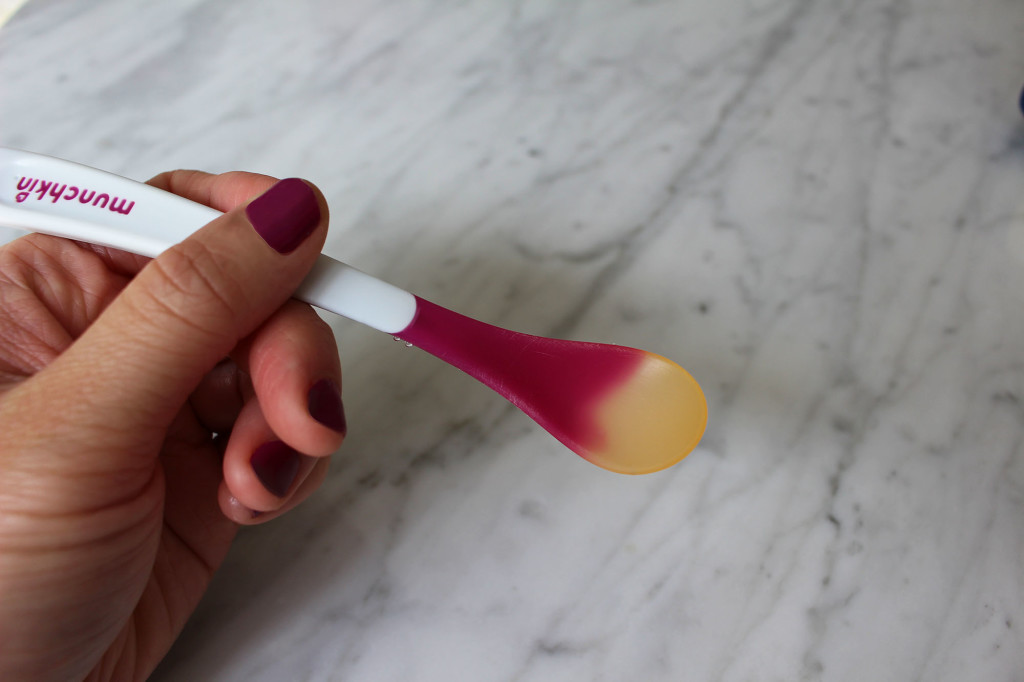 White means HOT! Cool food before feeding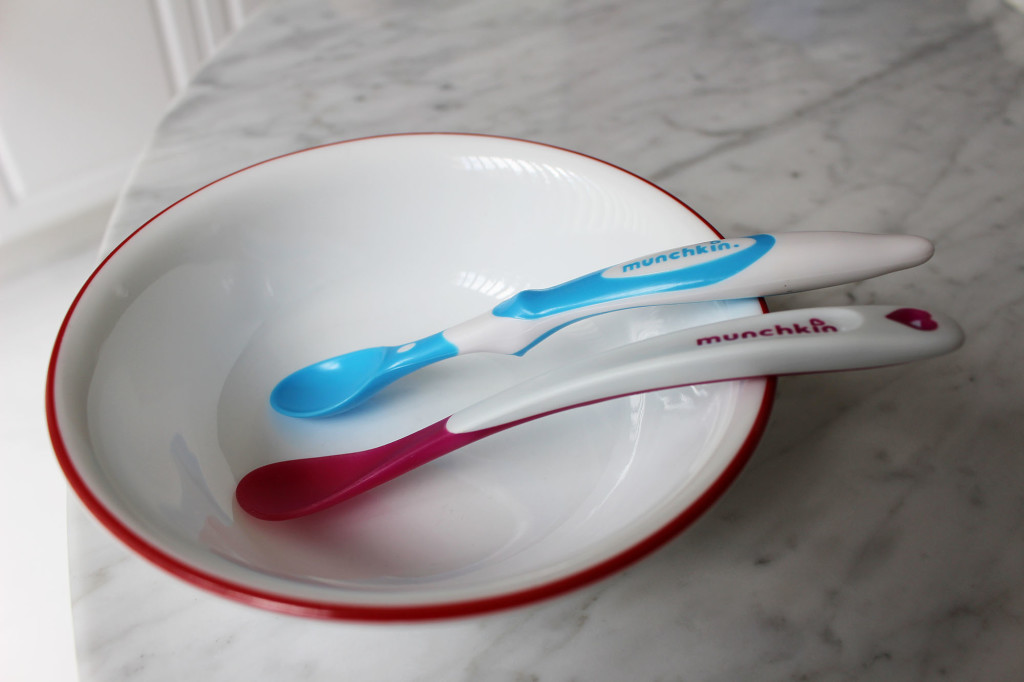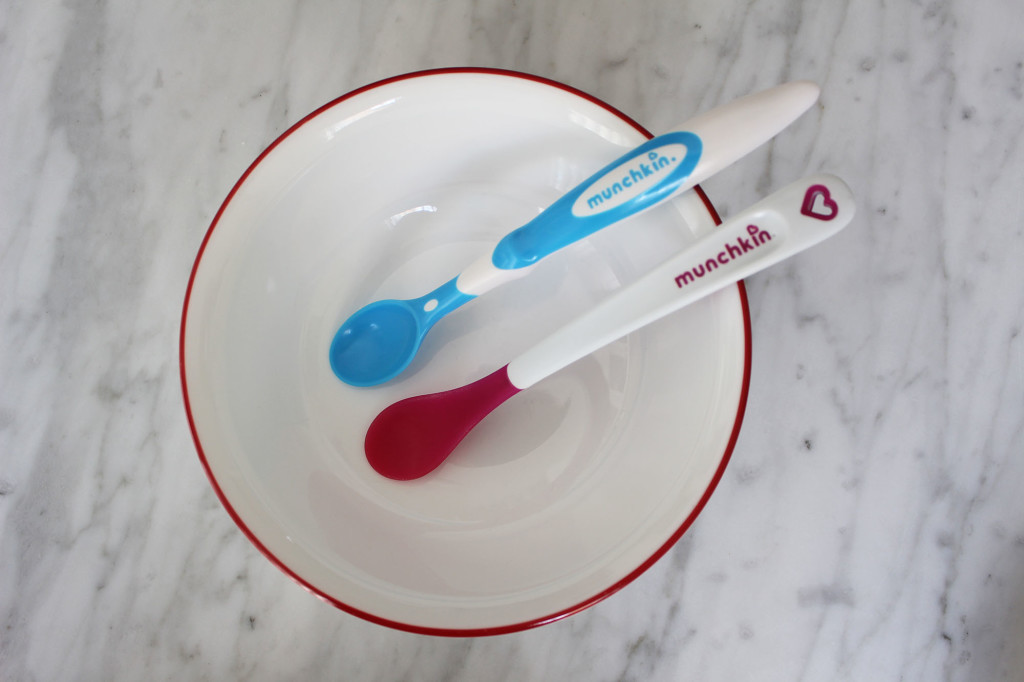 Munchkin Soft Tip Infant Spoon (blue) and Munchkin White Hot Safety Spoon (purple)
By comparing these two spoons side by side, you'll notice there are a few design differences. For example, the Munchkin Soft Tip Infant Spoon features a rounded spoon bowl whereas the Munchkin White Hot Safety Spoon has a tapered spoon bowl. Personally I find it easier to feed James with the tapered bowl because it seems to go in and out of his mouth more easily. Aside from the colour-changing function, the biggest difference between the two spoons would be their degree of softness and flexibility. The White Hot Safety Spoons are more flexible and softer than the Soft Tip Infant Spoons, which comes in handy for a teething baby. When you push on the spoon bowl of the White Hot Safety Spoon it gives in more easily than the Soft Tip Infant Spoon. However, overall these are both great spoons to have and the best part's the bright colours. Go check them out! 😀
Cheers,
Melissa
For this post I received White Hot Safety Spoons and Soft Tip Infant Spoons from Munchkin for review, but the opinions and claims reflected in this blog post are my own and not those of Munchkin.