The best dim sum in Toronto is a bold statement, but as a fellow Asian who has dim summed all my life I can confidently say that Dragon Boat Fusion Cuisine is where the good food's at! For me, no other restaurant comes close to the quality of food, presentation, seating comfort, or service. There's always a line up! Dragon Boat is notorious for its wait times, but for good reason because it's famous for its delicious food!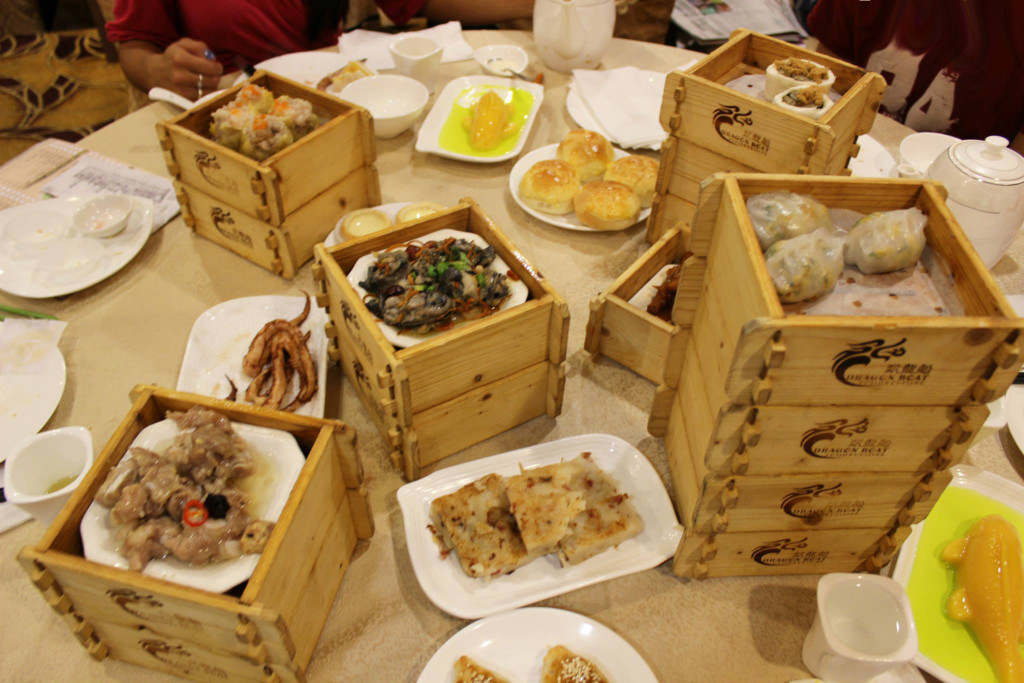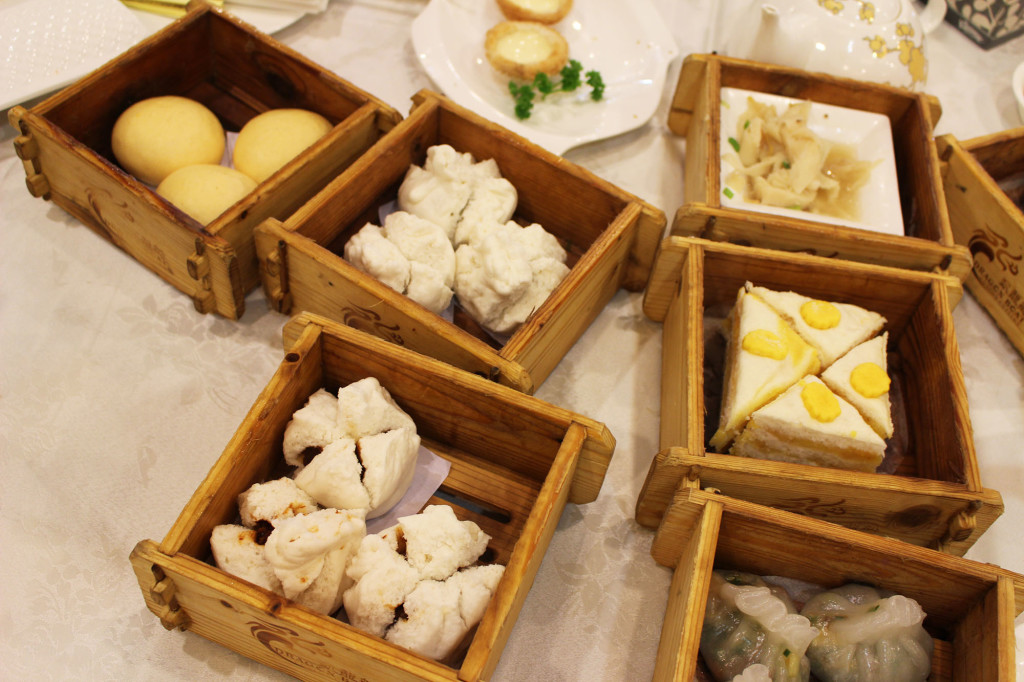 We often come on the weekends for brunch, when the wait crowd's intimidating and the wait times astonishing, but it's always worth it. Once you manage to get a table it's really smooth sailing. Remember to approach the hostess, be patient, and she will assign you a number. Be patient some more and wait for your number to be called, after which you will be lead to your table. Of course this sounds much simpler than it really is, since there are about a gazillion people crowded around you. Once seated they have a paper menu for you to request the number of dishes per item. The inner check box (right column) is used for your initial order, and the outer check box (left column) is for any additional order. Once completed, submit your paper menu to your server and the kitchen will prep your food. YES! 😀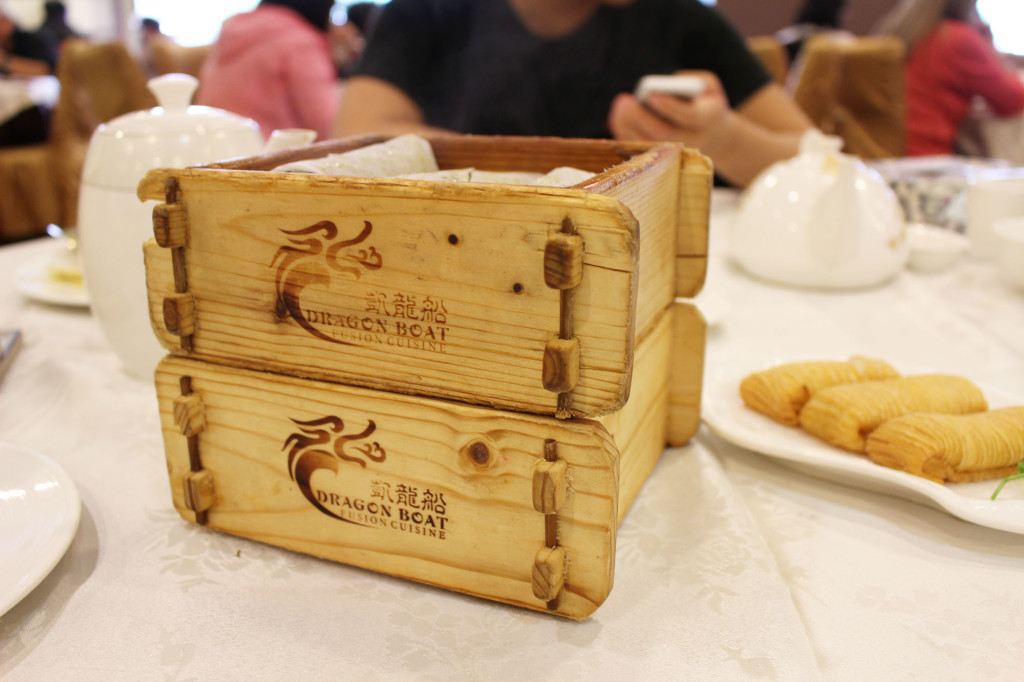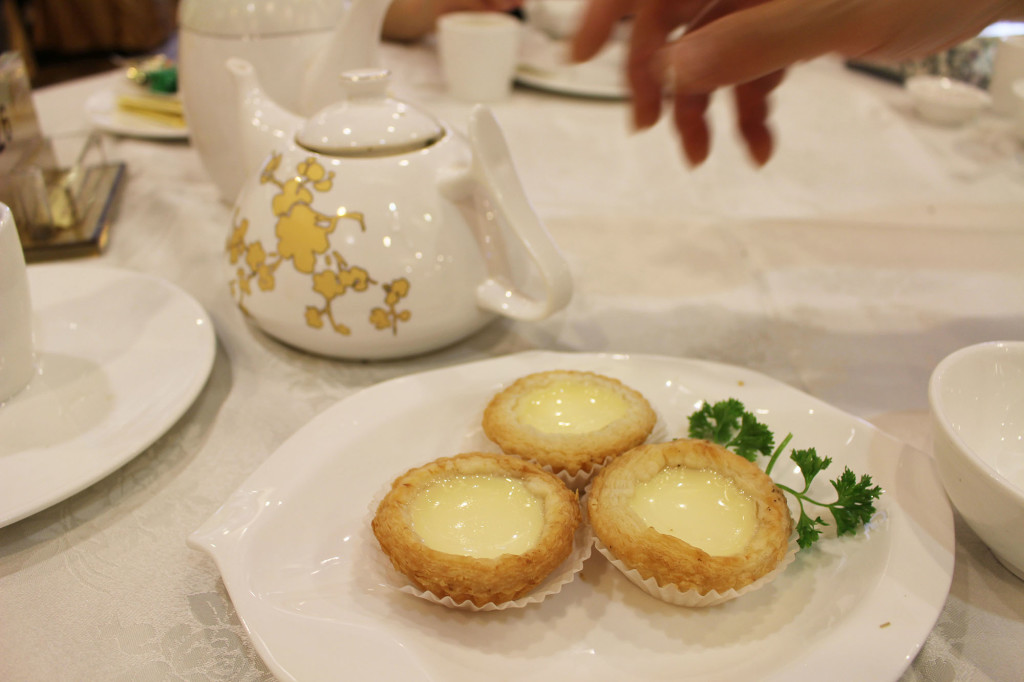 My love for dim sum stems from my Ye Ye, my grandfather, my father's father. He really takes the time to chill out and relax, and even at 90 years old he still loves his dim sum. At the tender age of 12 is when he began to frequent the tea houses by himself. Back in the day Ye Ye had to pre-purchase each dish prior to eating because it was quite common for patrons to run away from enemy invasion at any given moment (it was WWII at the time). You just never knew when it would happen and restauranteurs didn't want to risk the loss of guests not paying for their food. Then as the times changed, people would pay for their meals as per the number of plates left on the table. And as you can imagine people cheated and hid a lot of their empty dishes in order to lower their bill. In huge contrast, nowadays you can eat peacefully and order stacks of food marked off on a sheet of paper, or card stamped, before paying your bill at the end of your meal. We've come a long way!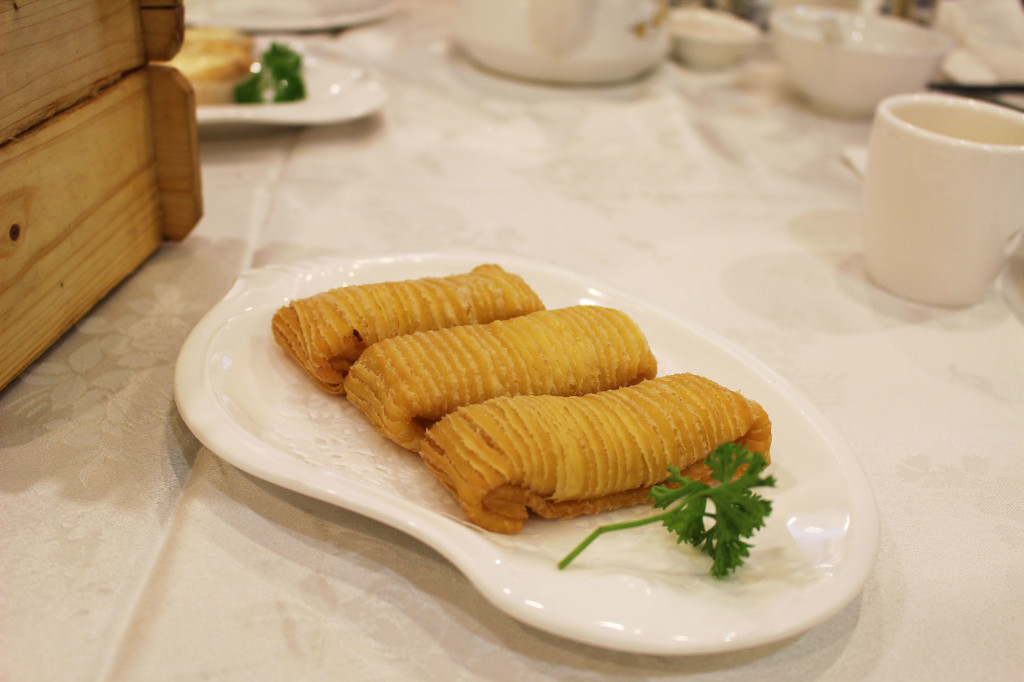 Durian puff pastry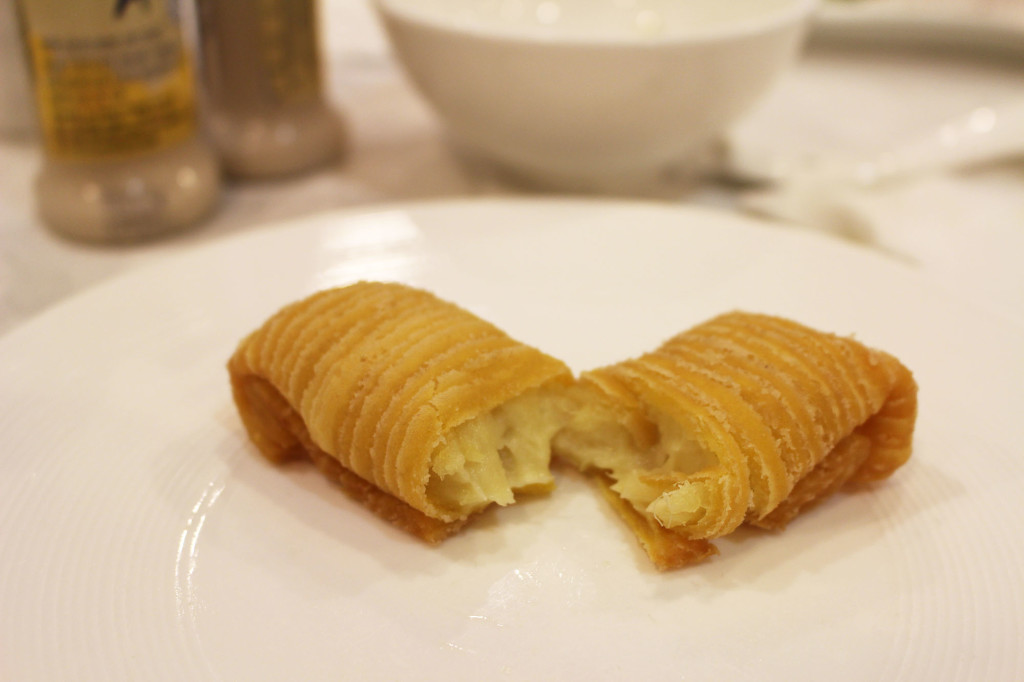 Ye Ye often reminds me that the art of dim sum isn't just to "yum cha" but also to "tan cha." What he means is that dim sum isn't just about eating and drinking for sustenance, but also meant to be an enjoyable experience while savouring your tea, so to speak. I completely agree. It's one of my favourite things to do with family and friends and it's not uncommon for us to go dim sum on a weekly basis without fail. I love the hustle and bustle of the restaurants and the social atmosphere- to see and be seen. Btw, don't be afraid to talk loudly while dining; everyone's talking loudly.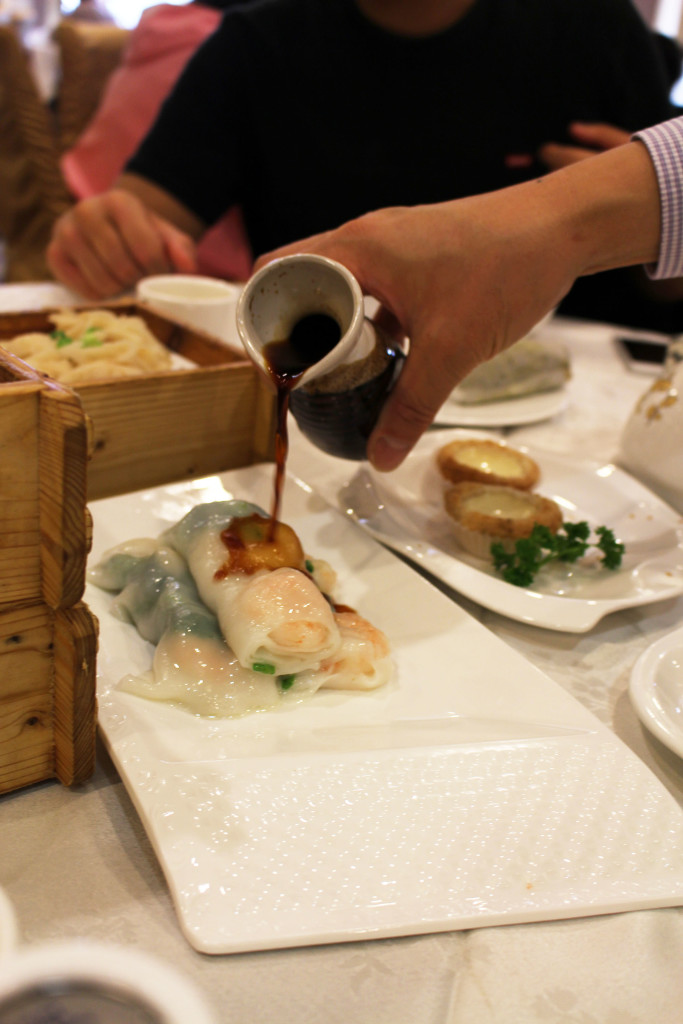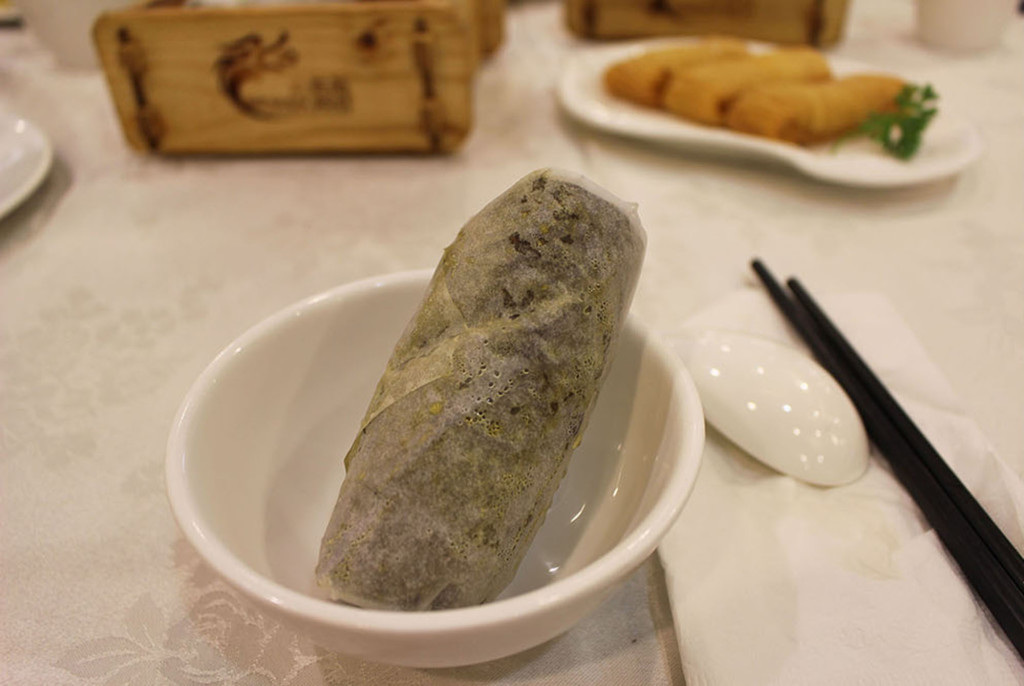 Lotus leaf sticky rice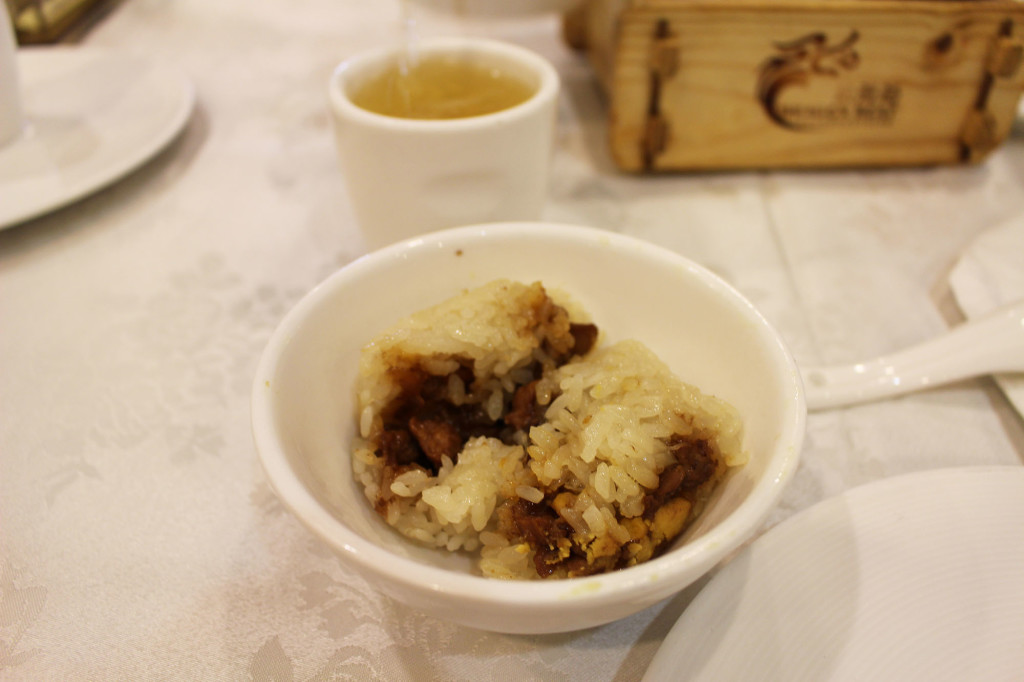 So what makes Dragon Boat Fusion Cuisine my favourite? The delicious food, for one. These are all just sample pictures of their many offerings. Secondly, their service is quick and attentive. While I admit it does pay to speak the language (Cantonese) in terms of clearly communicating what you want, they aren't shy to speak English with you either. Lastly, their seating and decor is very elegant, bright, and comfortable. I've happily held my birthday lunches, dinners, and James' 100 days celebration here.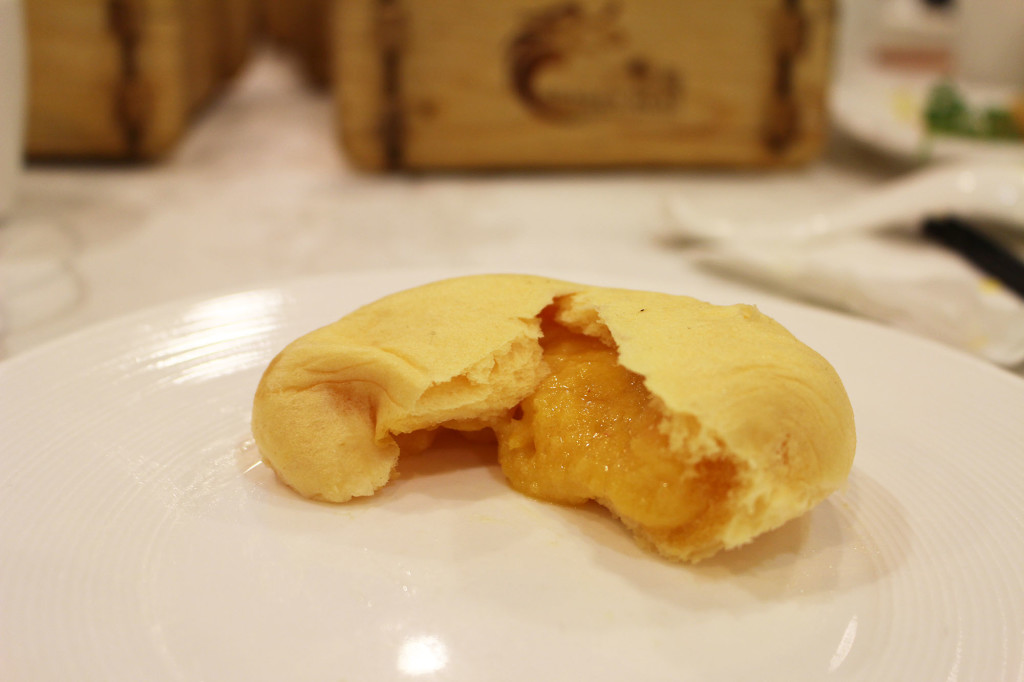 Egg yolk bun, hot out of the steamer and oozing with sugarry goodness!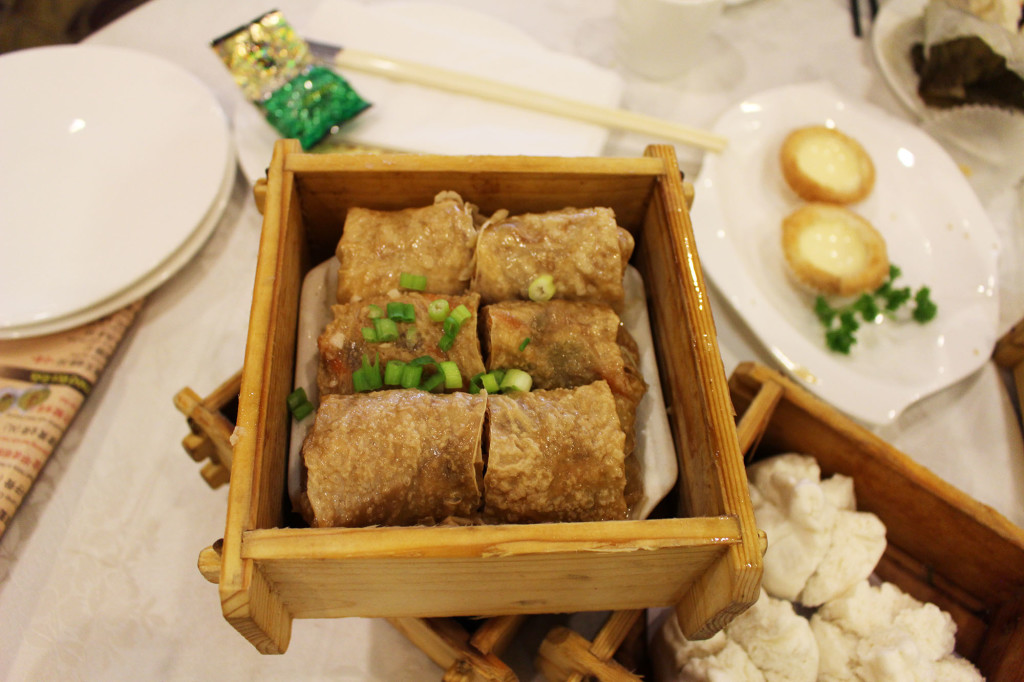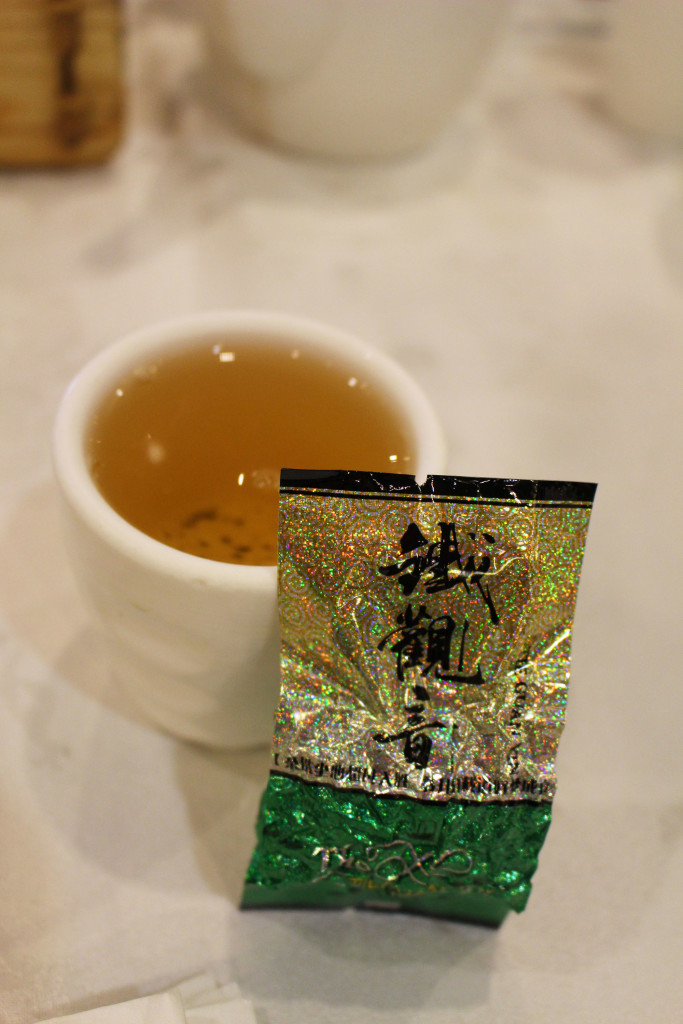 Complimentary loose leaf tea packets for home.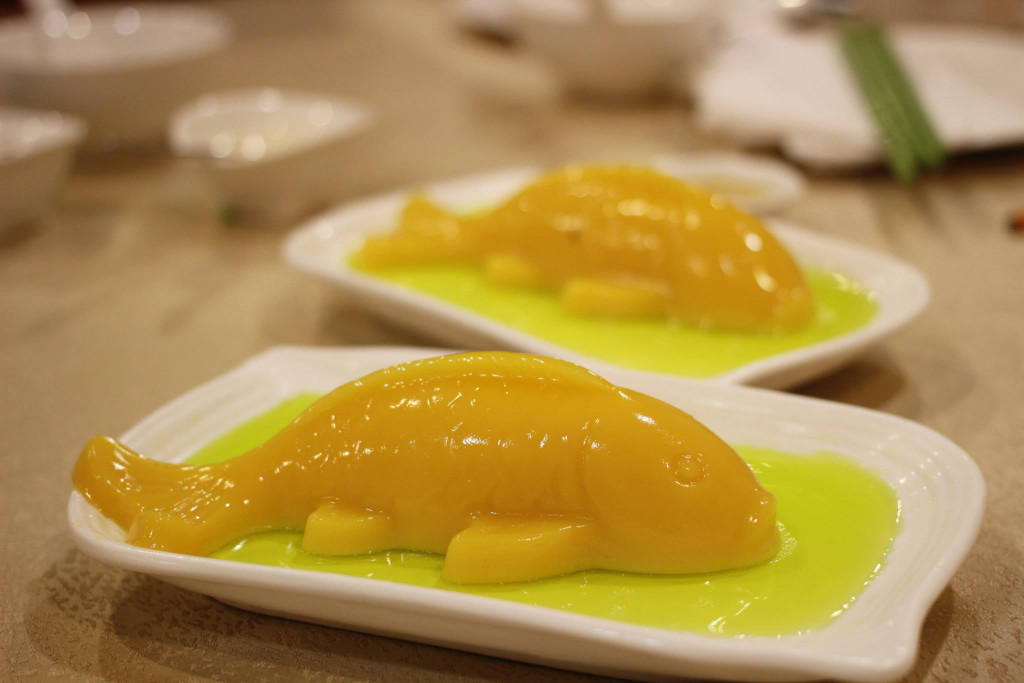 Mango pudding shaped like fish.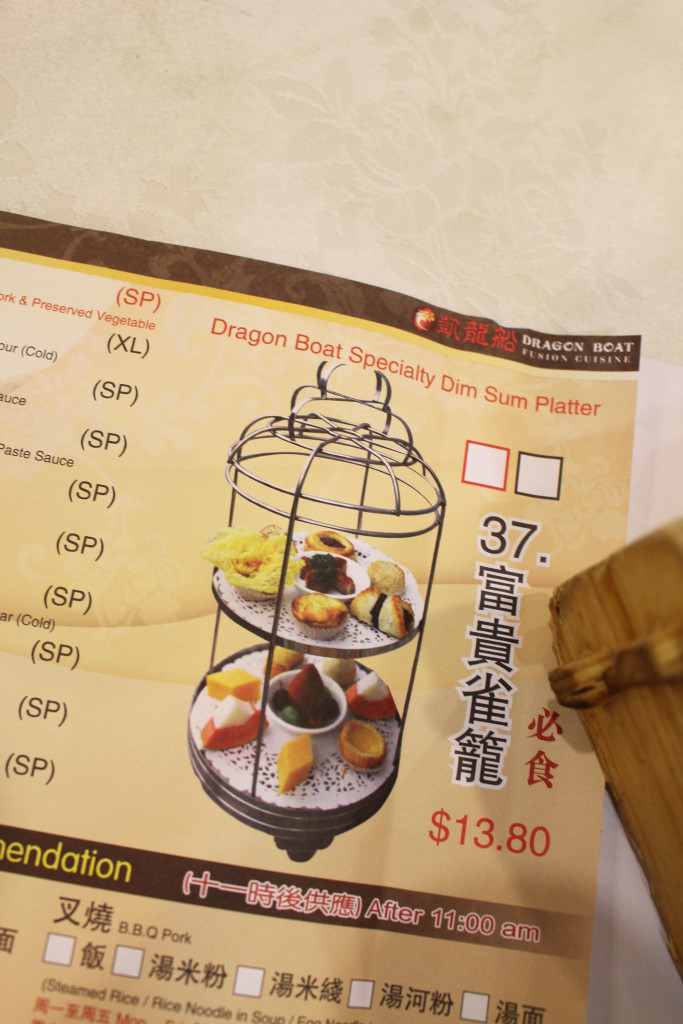 Afternoon tea set (Specialty Dim Sum Platter), that I still have yet to try.
So the next time you're in town and craving some good dim sum, go to Dragon Boat and eat your heart out! Their prices are slightly higher than other restaurants, but you get what you pay for. Dim sum dishes are meant to be shared, though I have no issues eating all the egg tarts by myself, so the more the merrier. Enjoy! 😀
Cheers,
Melissa
Dragon Boat Fusion Cuisine
160 East Beaver Creek Rd #4-6
Richmond Hill, ON L4B3L4
(905) 731-3718
(905) 731-9618