A few weeks ago, in celebration of a wonderful friend's birthday, we surprised her with some much anticipated afternoon tea at Butter Avenue. Butter Avenue is a patisserie and cafe in Toronto renown for their delicate French pastries, particularly their gourmet macarons. Recently they relaunched their afternoon tea service at their Yonge and Lawrence location, much to my delight. As one of my favourite pastimes with friends and family, I couldn't wait to check it out!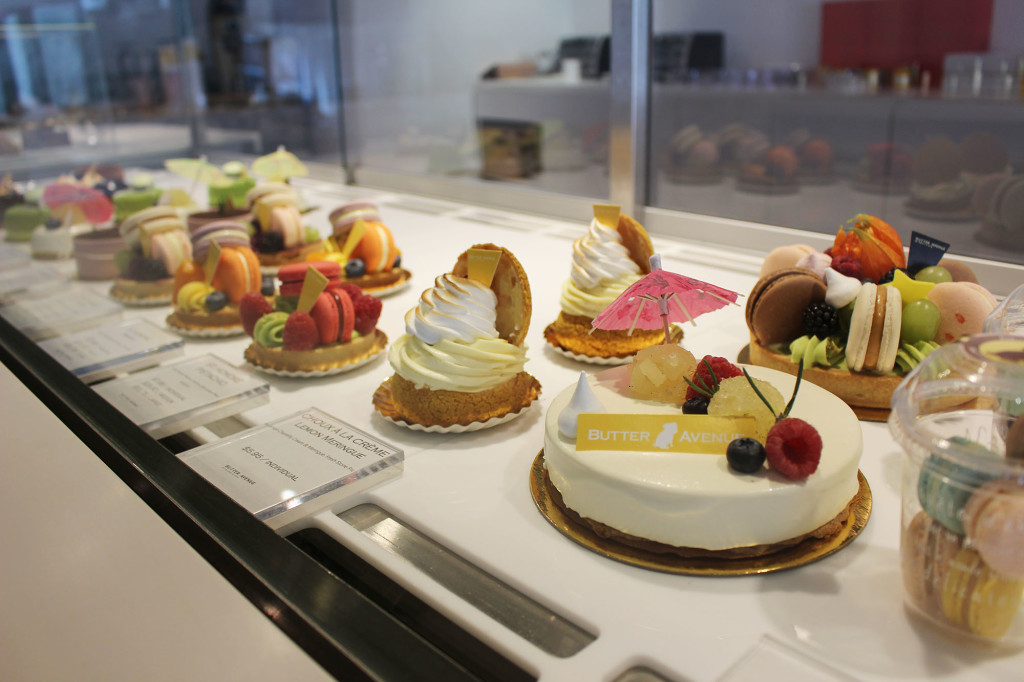 Cakes and pastries on display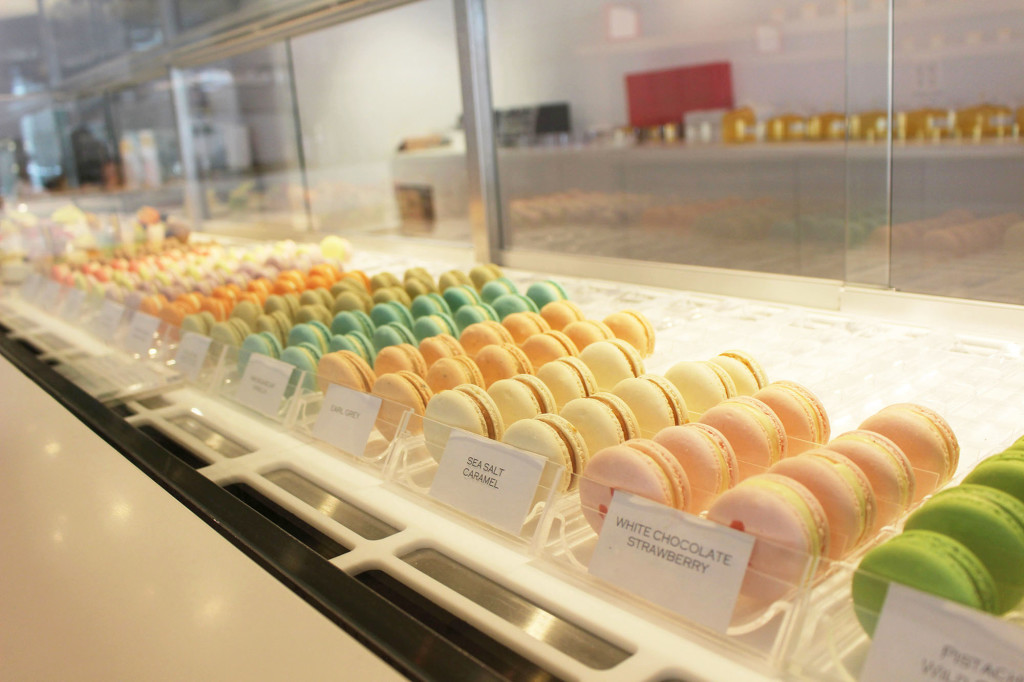 French macarons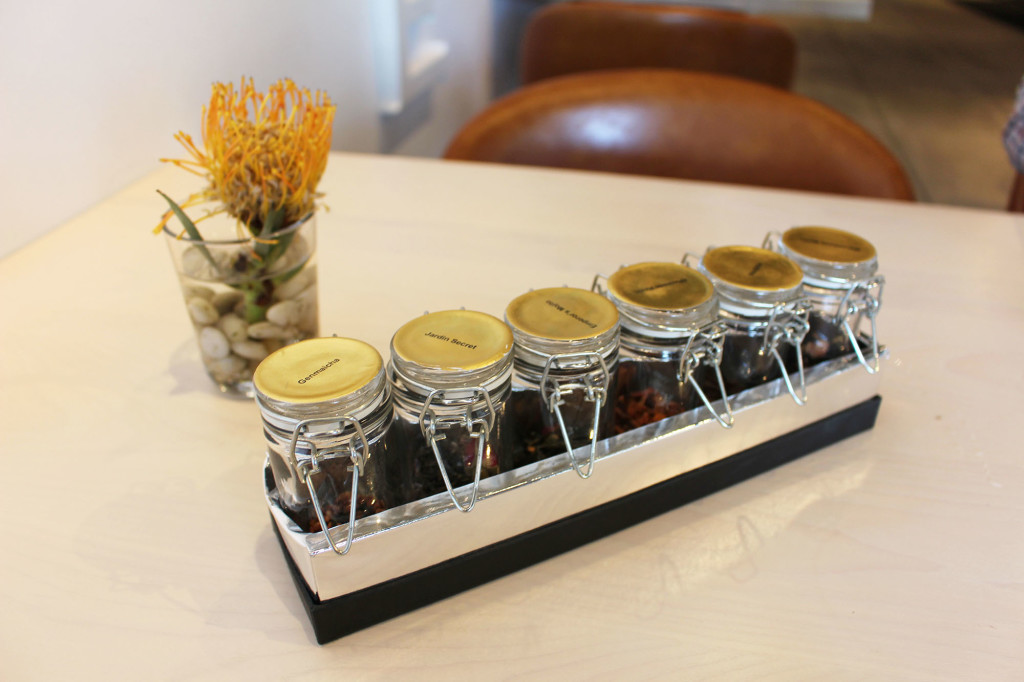 We started off with some loose-leaf tea options and were given the choice of having it either hot or cold. I went with hot, and my friend chose an iced tea so we were able to sample both.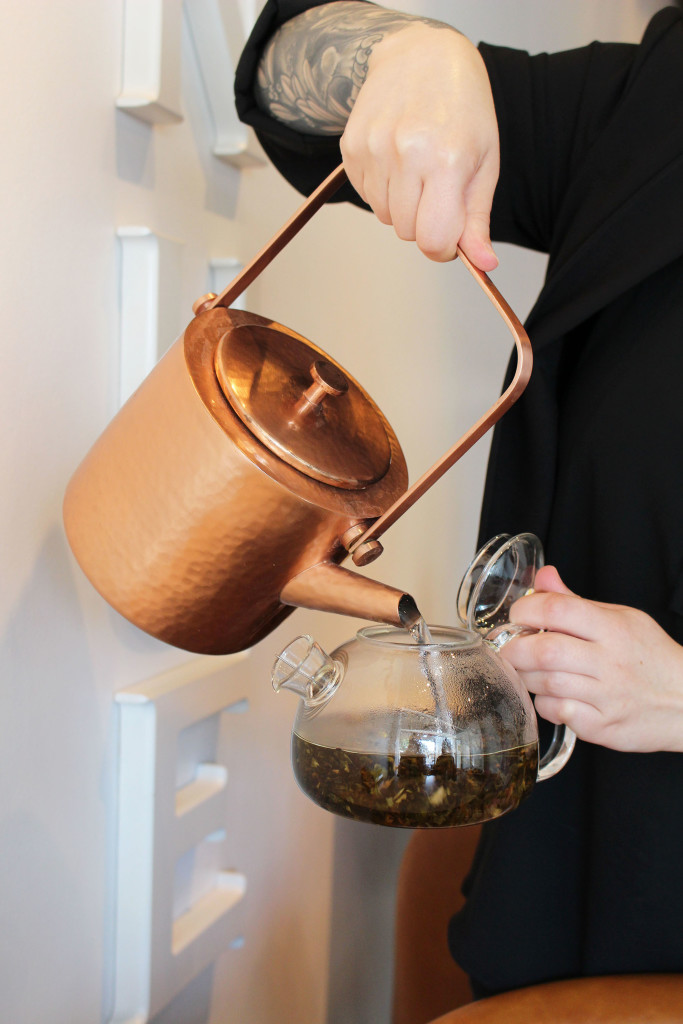 Gorgeous copper kettle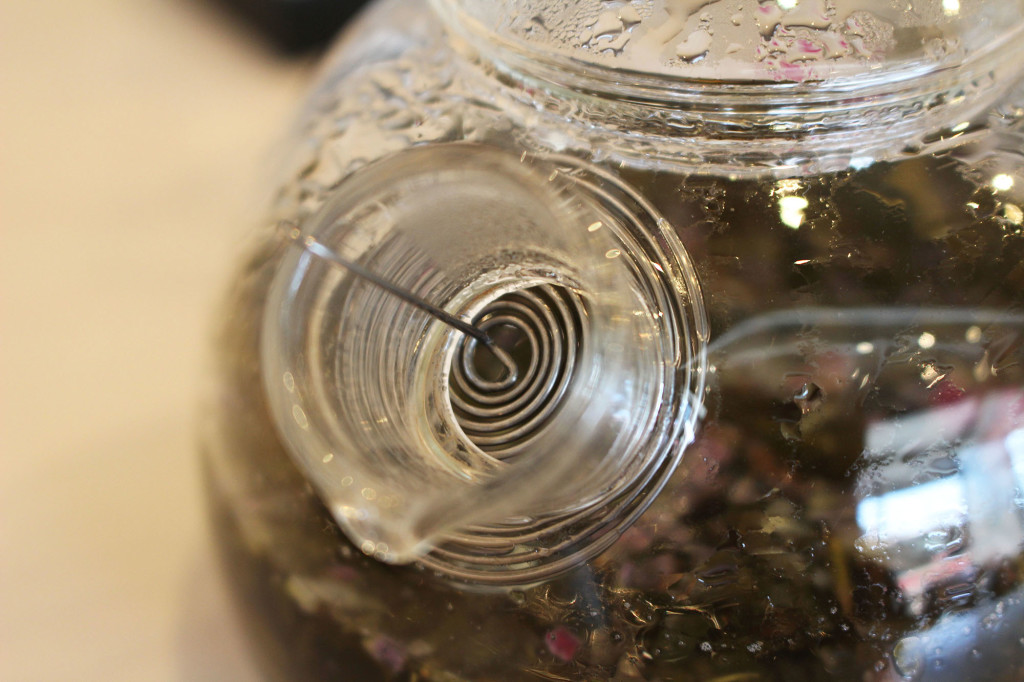 Spiral tea strainer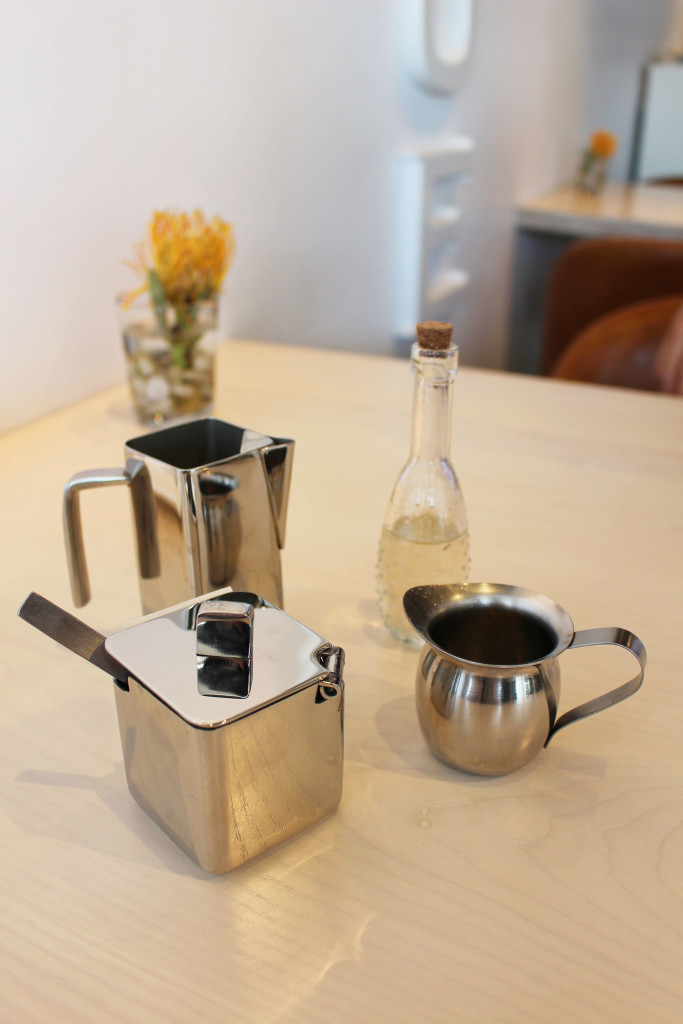 Milk and sugar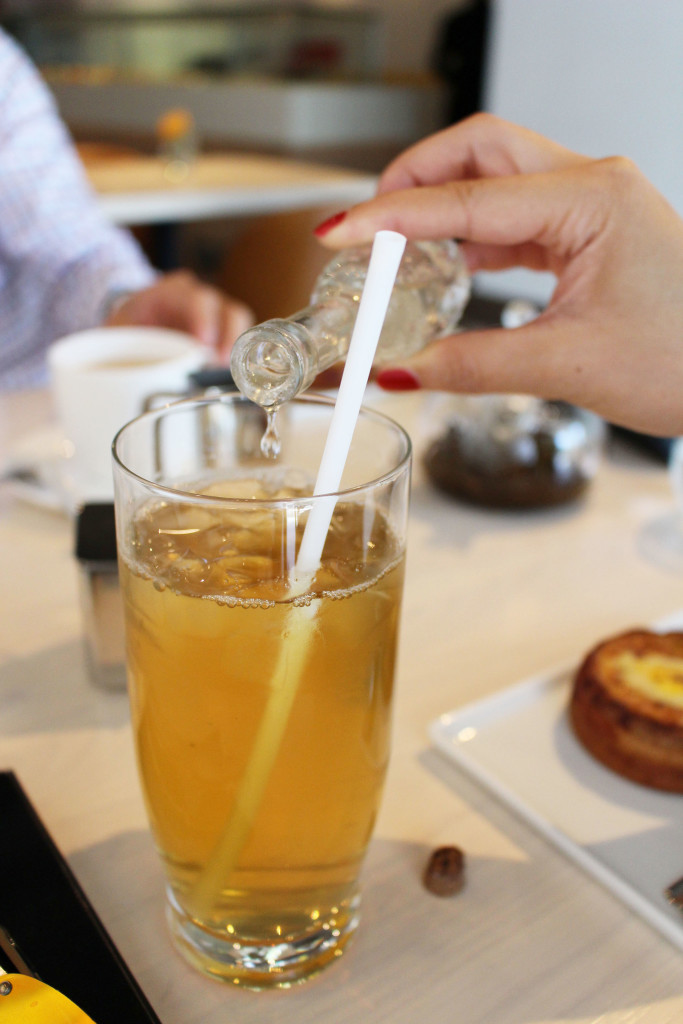 The iced tea included a bottle of delicious syrup on the side. It had subtle hints of lavender and wasn't overly sweet.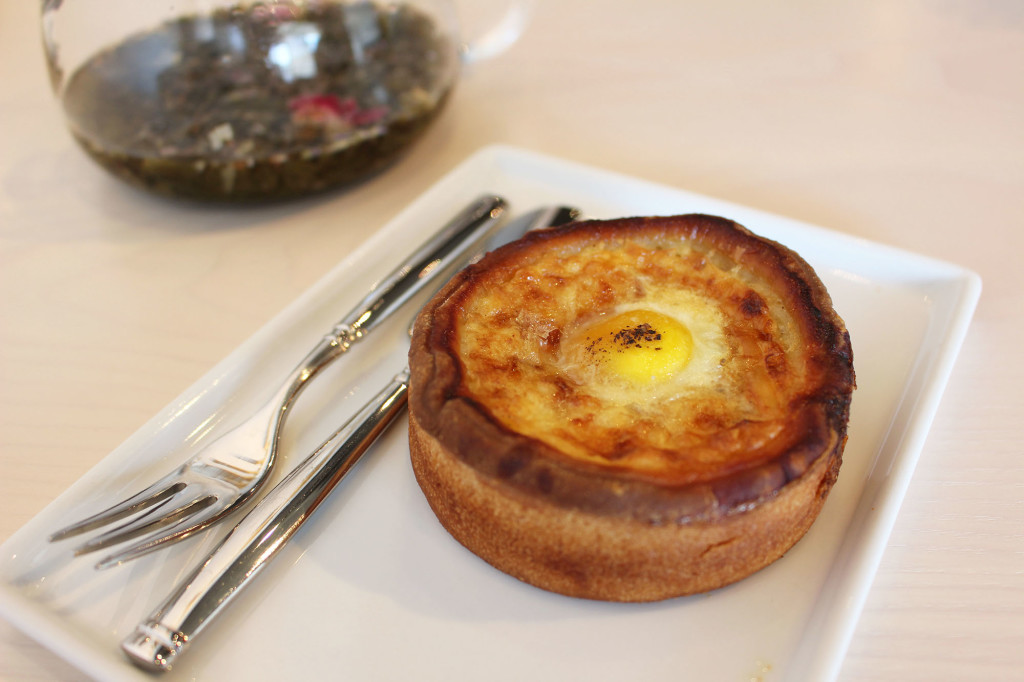 Quioche 
Instead of finger sandwiches the first part of our meal was a quioche, which is a combination of quiche and brioche bread. Unique and tasty, this one was made with caramelized onion, bacon and topped with a quail egg.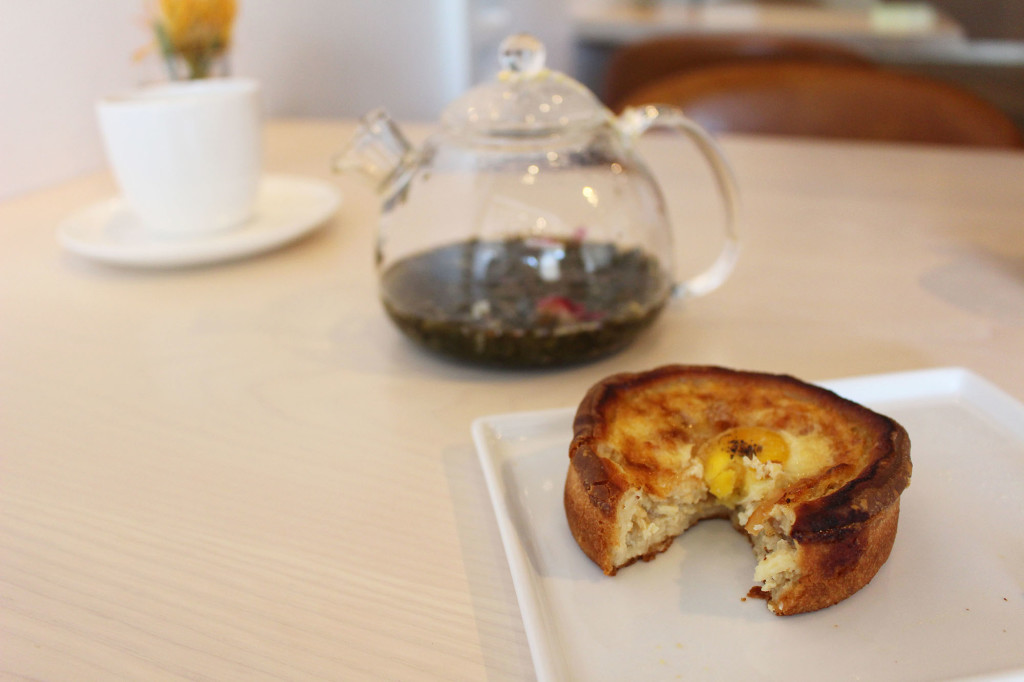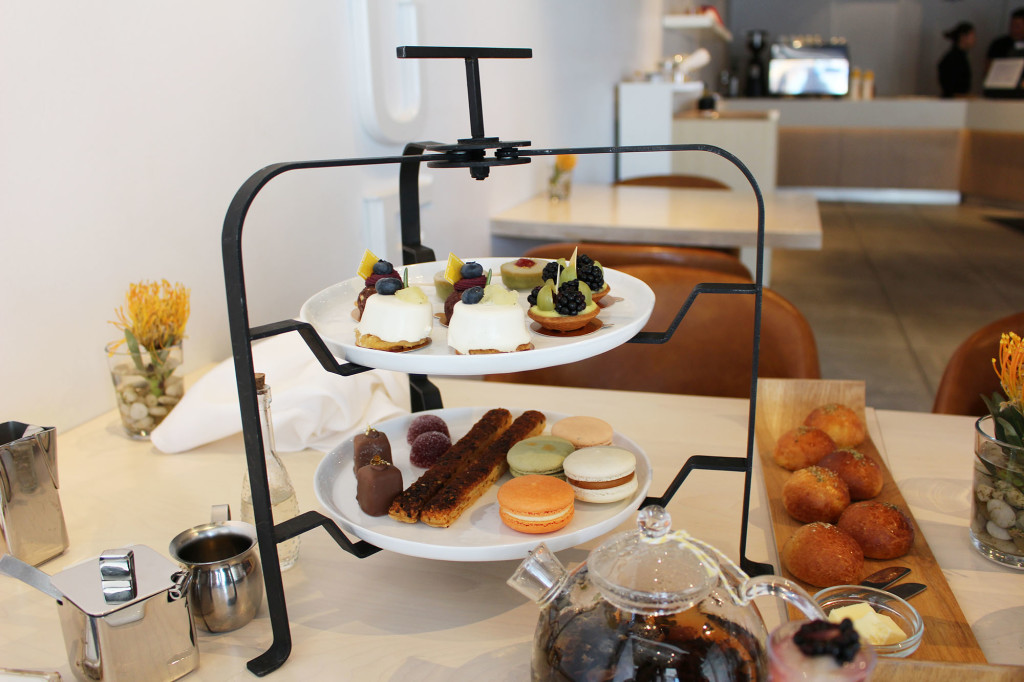 Then came the beautiful plates of sweets and a "Happy Birthday" chocolate for the birthday girl, who was surprised, to say the least. We loved the modern display and could't wait to dig in, but first some pics! 😉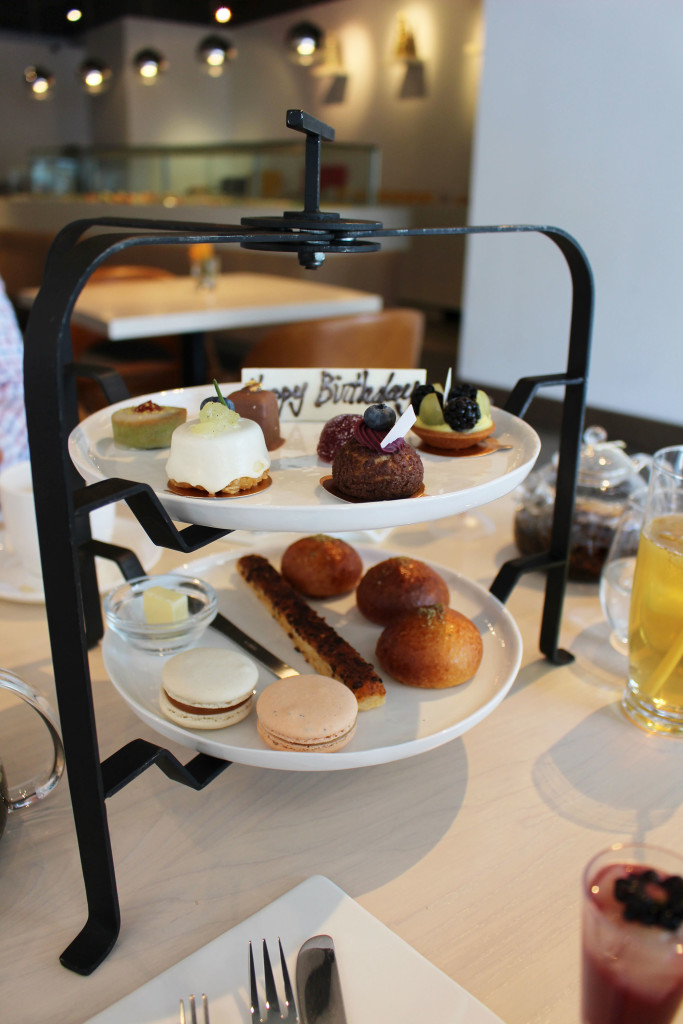 We each chose 2 macarons from the menu so I went with earl grey and salted caramel, my two favs.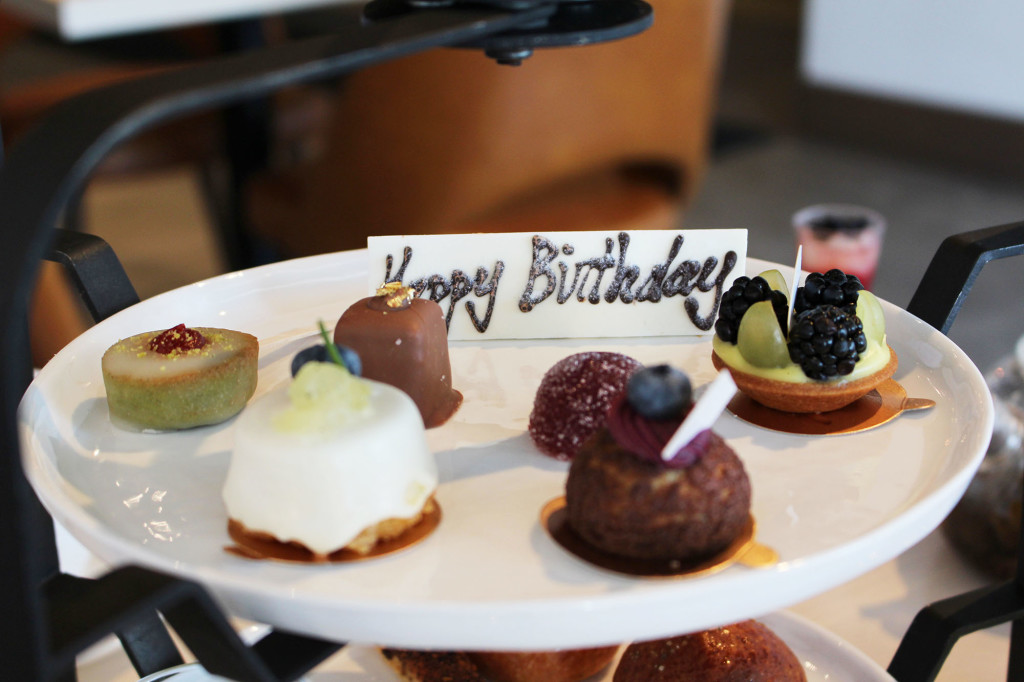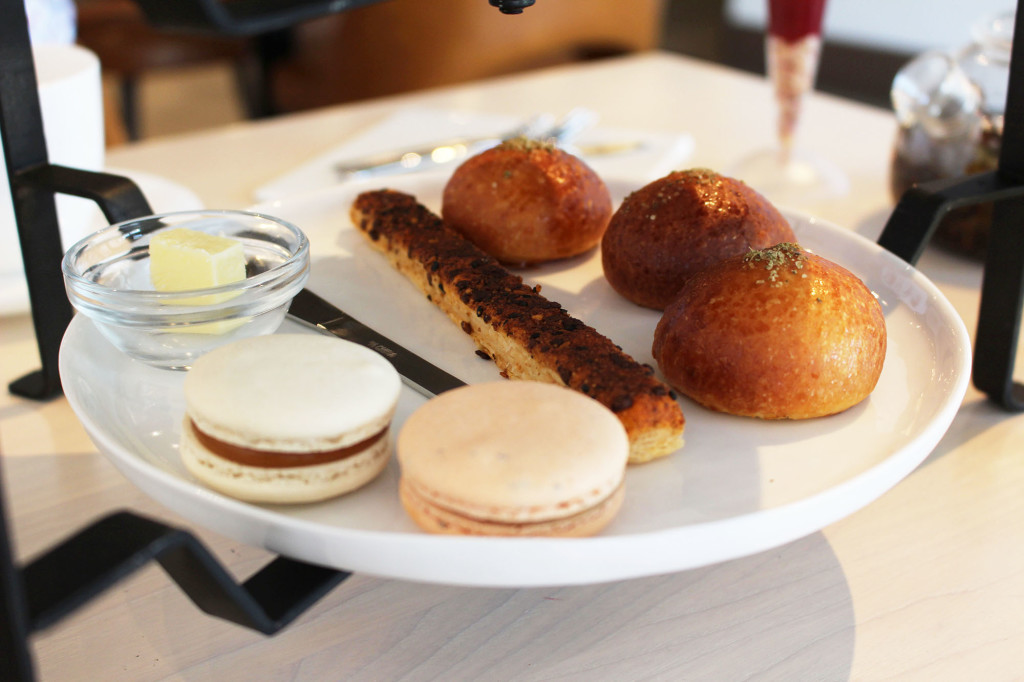 Immediately I noticed the bread in place of scones. At first I was disappointed because I absolutely adore scones and clotted cream, but there were more than enough delicious desserts to make up for it.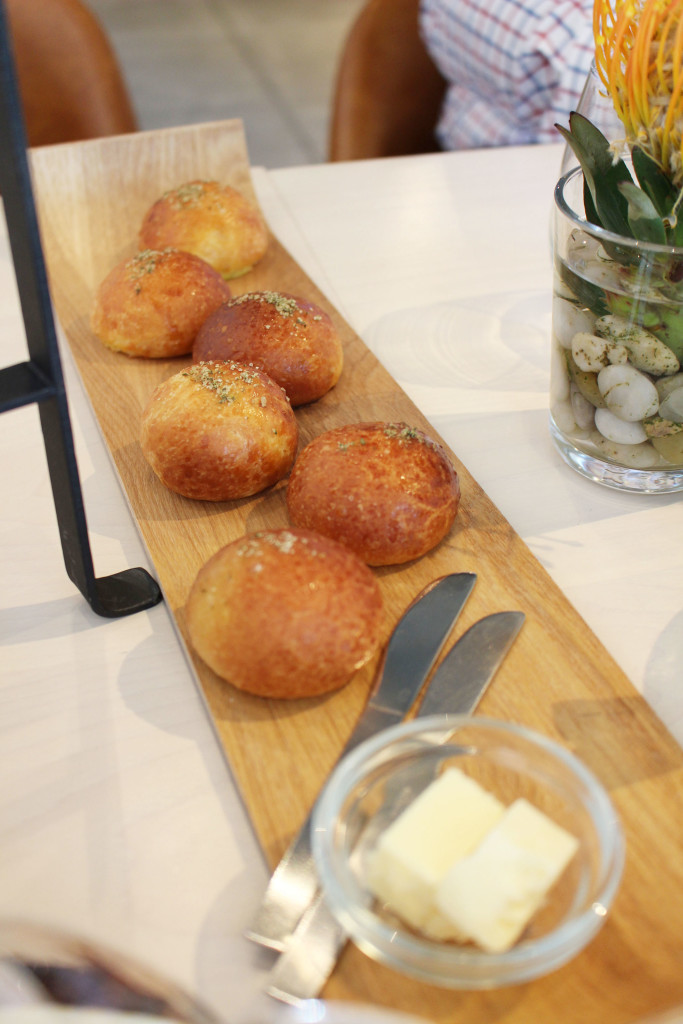 Artisanal bread and butter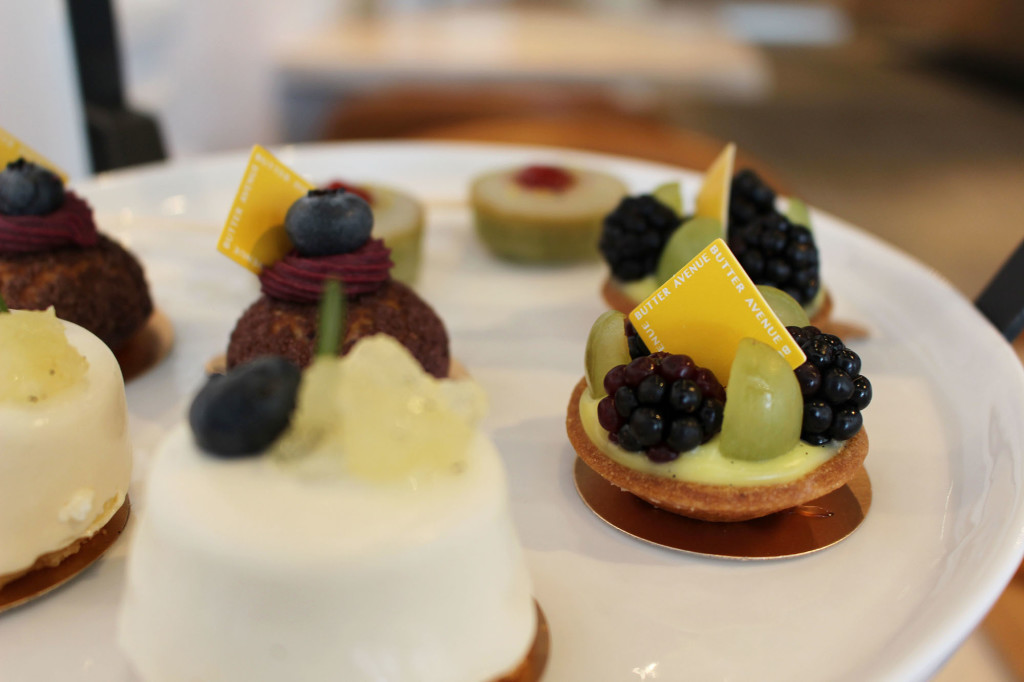 Fruit tart with summer berries and grapes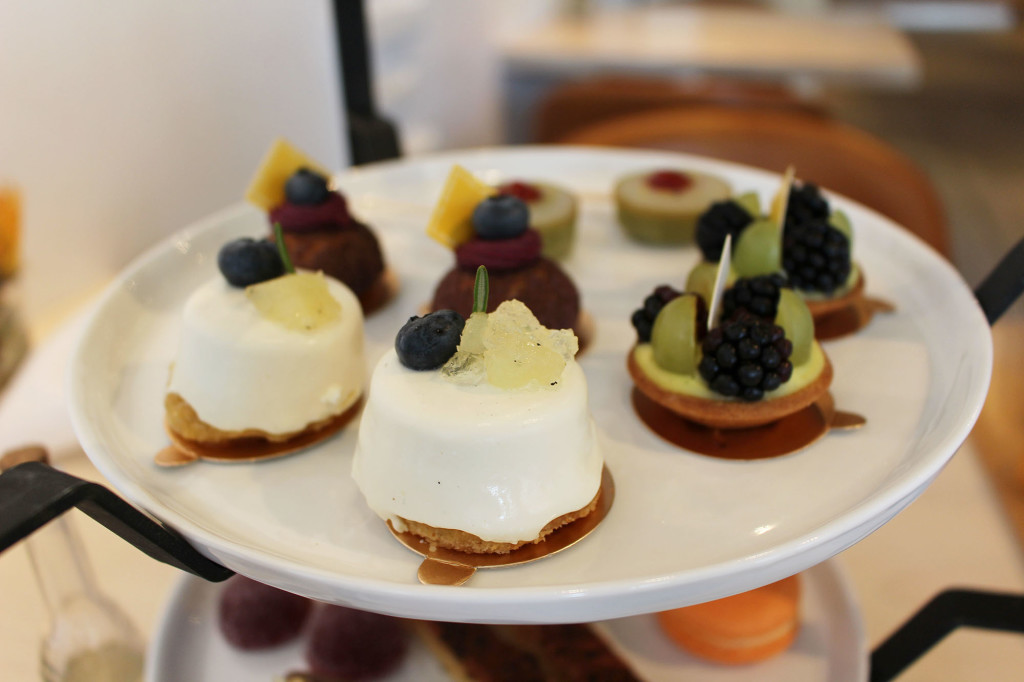 Coconut mousse with passionfruit gel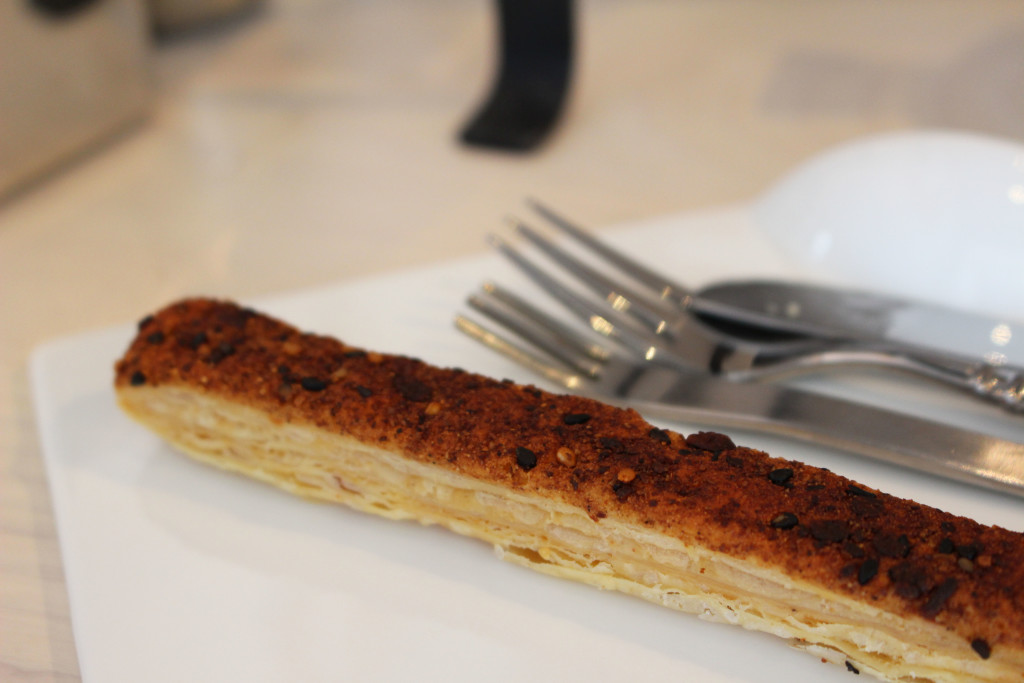 Gruyere and parmesan puffed pastry cheese sticks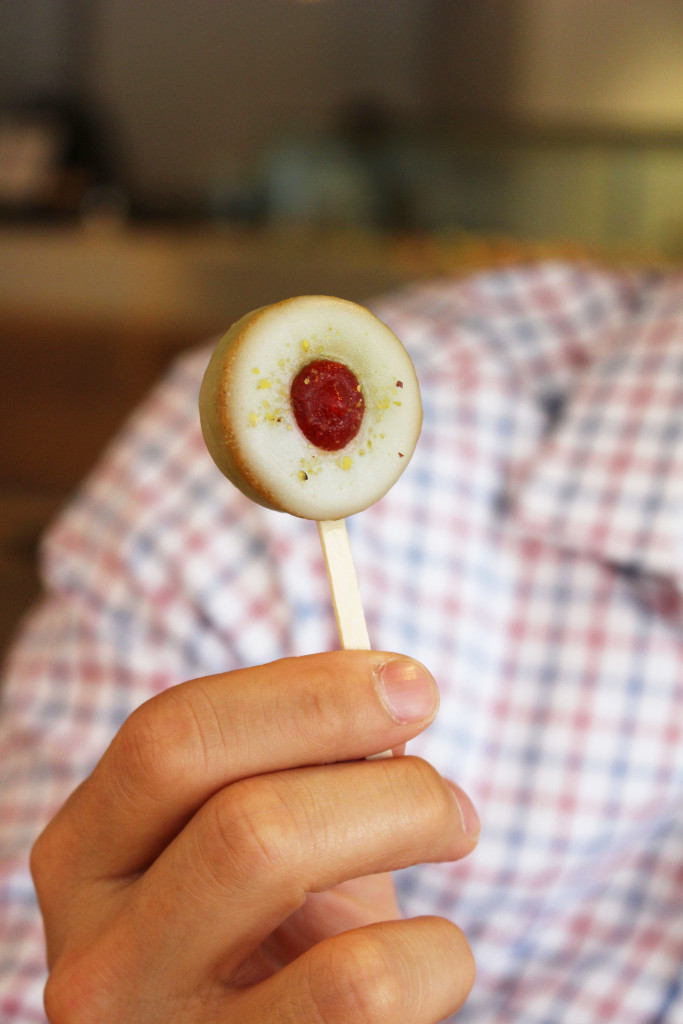 Financier Popsicle (pistachio and strawberry gel)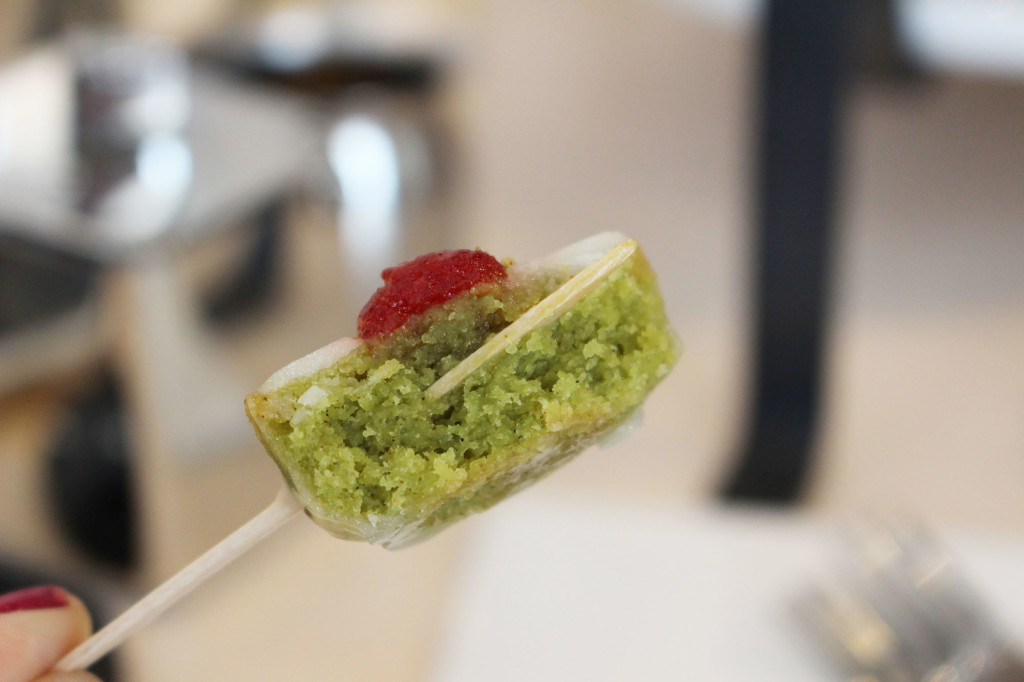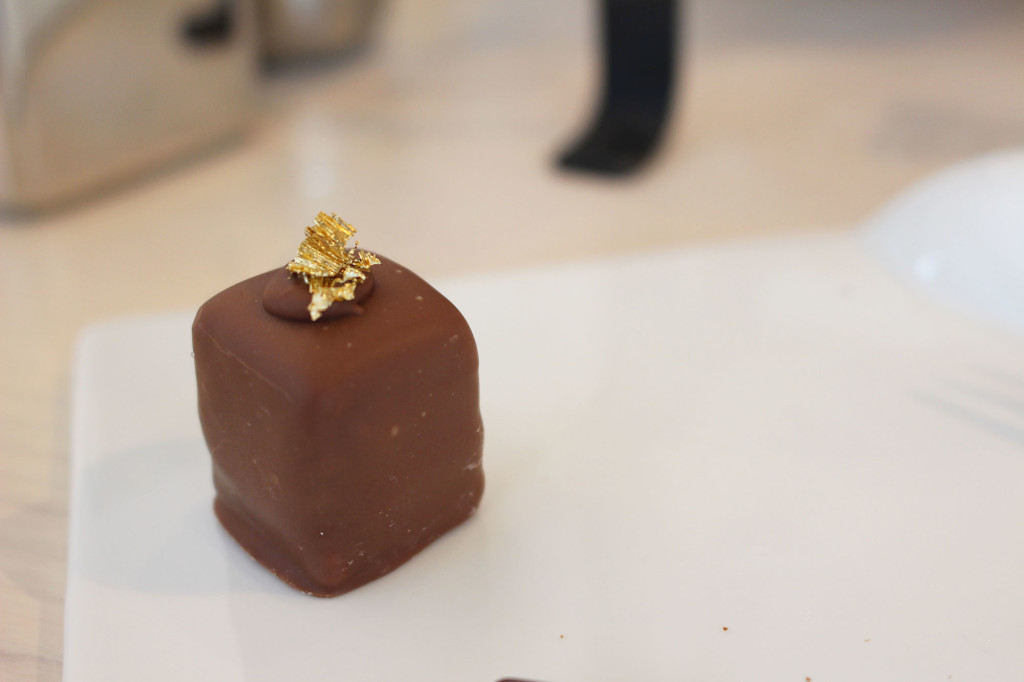 Coconut chocolate bonbon, topped with edible gold leaf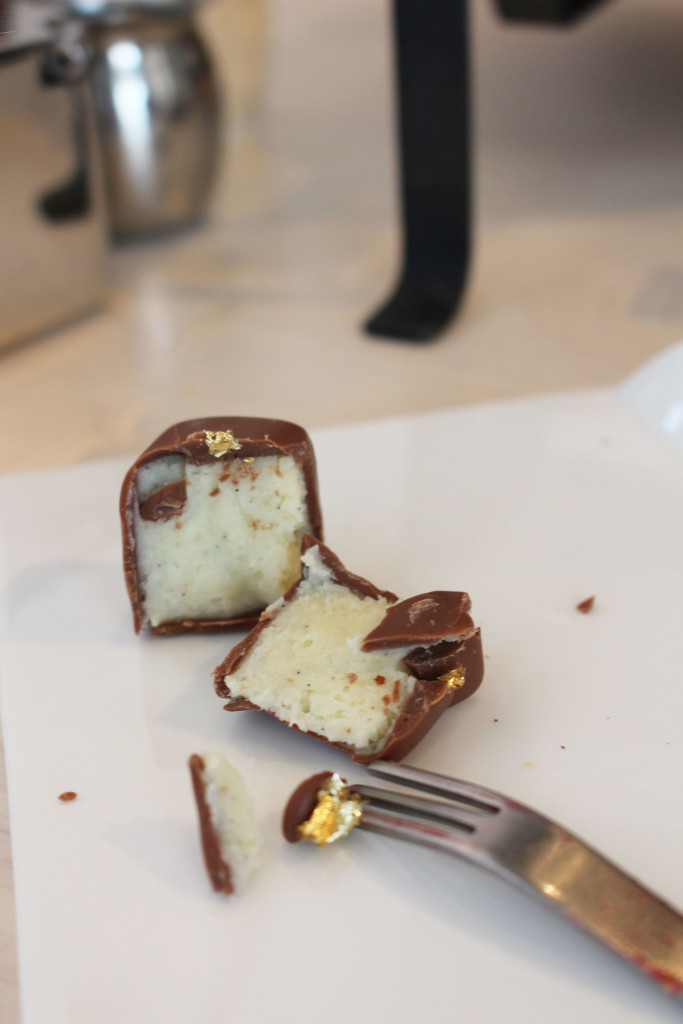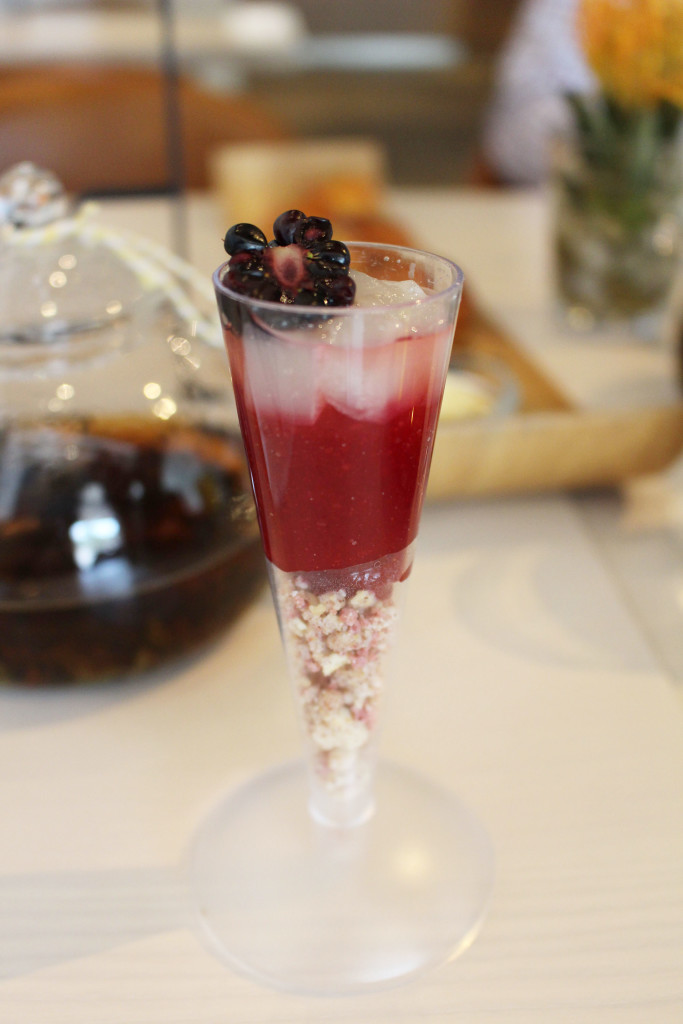 Verrine: lichee gelee (made with rose water) and raspberry gel in a glass of rose petal milk crumbs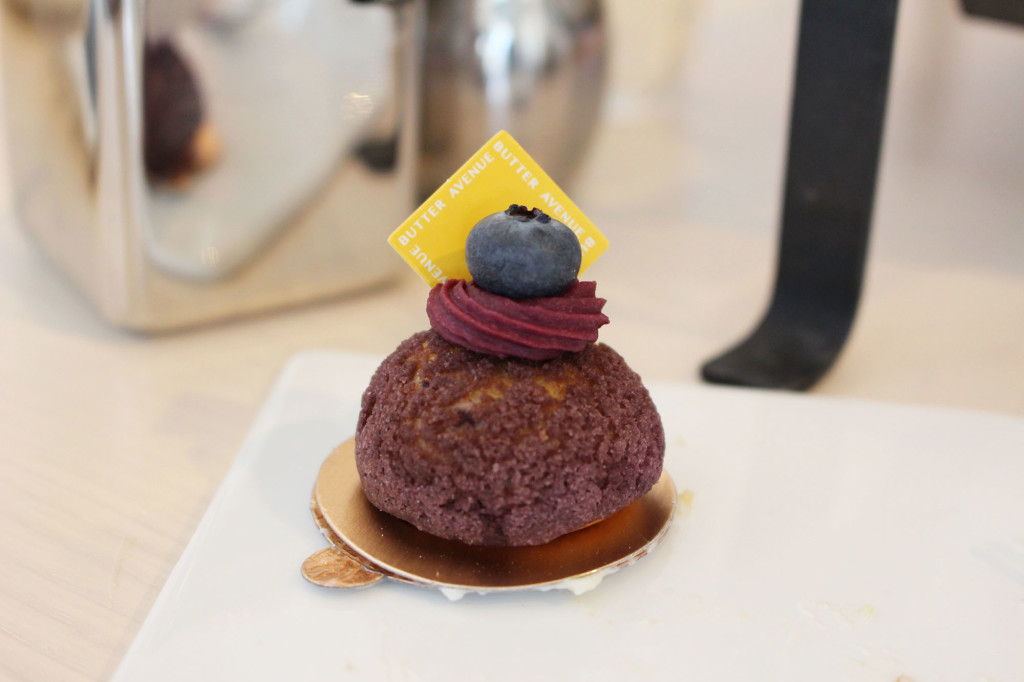 Blueberry Choux
All in all we had a wonderful afternoon, first feasting with our eyes and then stuffing our bellies. We enjoyed the food and really took the time to savour each moment. We never felt rushed and the service was well timed and attentive. In terms of ambience, the decor at Butter Avenue's Yonge and Lawrence location is clean and minimal but we're aware they'll be renovating in the new year. I look forward to the changes ahead and we'll be sure to revisit in the near future. 😀
Cheers,
Melissa
P.S: Due to Butter Avenue's busy location along Yonge St., there's primarily street parking. Although there is a parking lot (with underground parking) adjacent to the cafe, it's private property and reserved for Loblaw customers only. Beware that a few customers have used that parking lot at their own risk of getting towed.
Butter Avenue
3467 Yonge Street
North York, M4N 2N3
We have more! Click here for our other Afternoon Tea posts. 🙂
Disclaimer: The opinions and claims reflected in this blog post are my own and not those of Butter Avenue. No compensation was received to write this review.