Flexi-Felt Clear
Goodbye and good riddance to all the felt pads that have slid off our furniture over the years! Have you ever stuck those onto your chairs in hopes of preventing scratch marks to your floors, except the pads end up shifting, or even worse slide off, and subsequently leave glue all over your tiles? WE HAVE, but luckily that's no longer the case thanks to Flexi-Felt.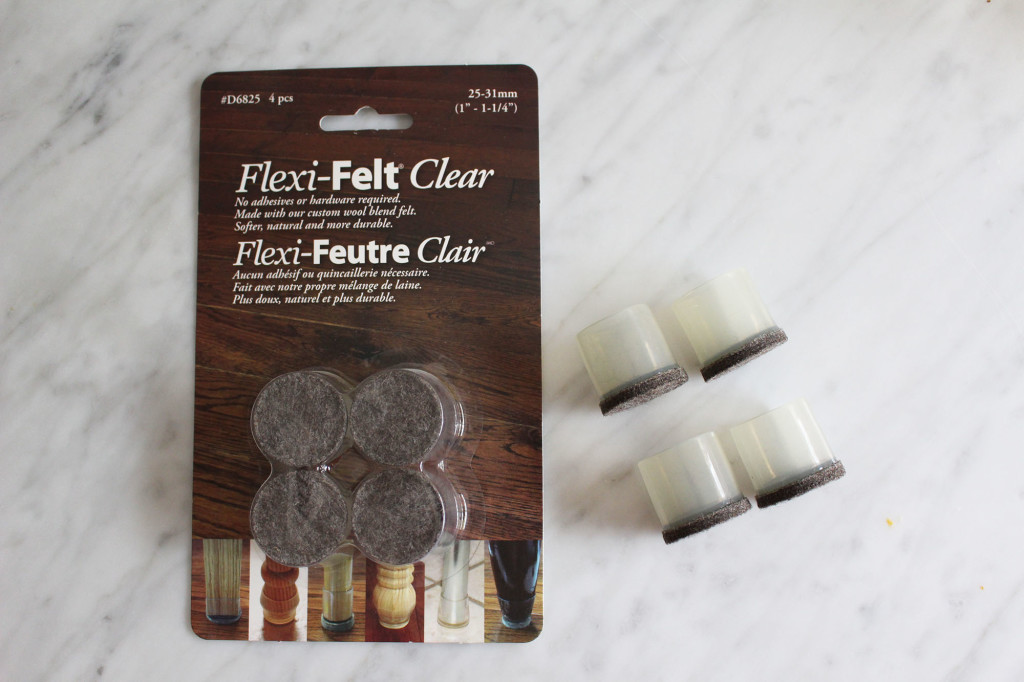 Flexi-Felt Clear is also available in different sizes and fit not only circular but square legs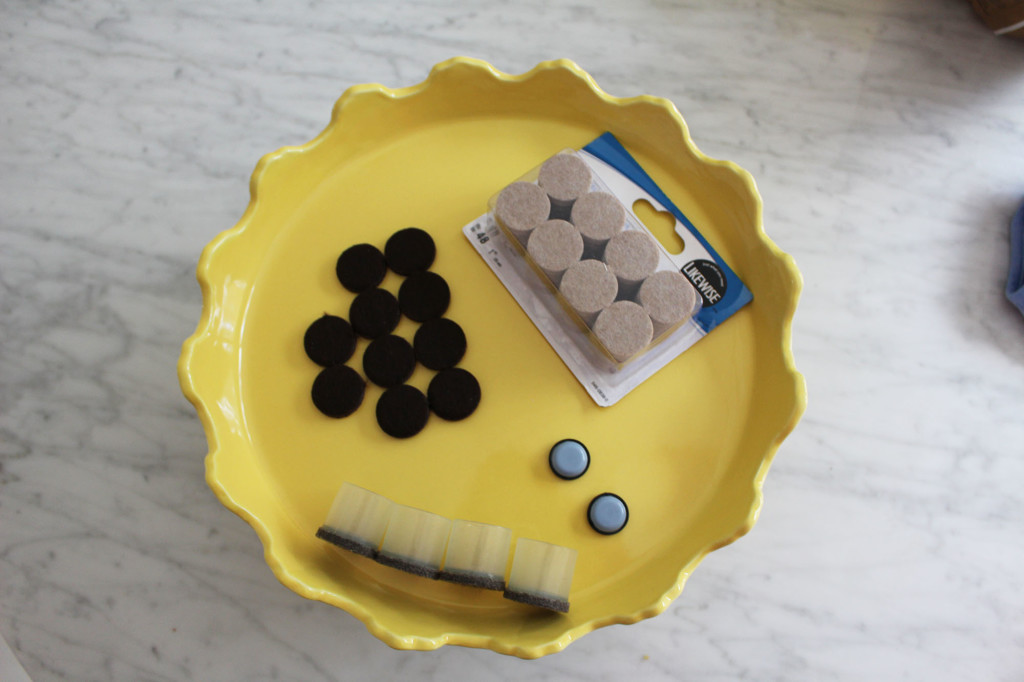 Flexi-Felt Clear (bottom row) vs other synthetic adhesive pads on the market
For this review, I received Flexi-Felt floor protectors from CSR – Innovation Engineering Group (creators of Flexi-Felt), but the opinions and claims reflected in this blog post are my own and not those of CSR.
Flexi-Felt Clear is made from soft 100% American wool and contains a flexible plastic sleeve that helps it stay put. Just fit it onto the ends of the chair legs and you're done! No need for sanding, gluing, nailing, etc. The installation process was simple, but it did require some elbow grease to stretch the plastic sleeves onto our chairs; it helped that I stretched them out with my fingers beforehand. I like that they form a tight fit and hug the sides of the legs because that means they won't be popping off anytime soon, or ever! 😀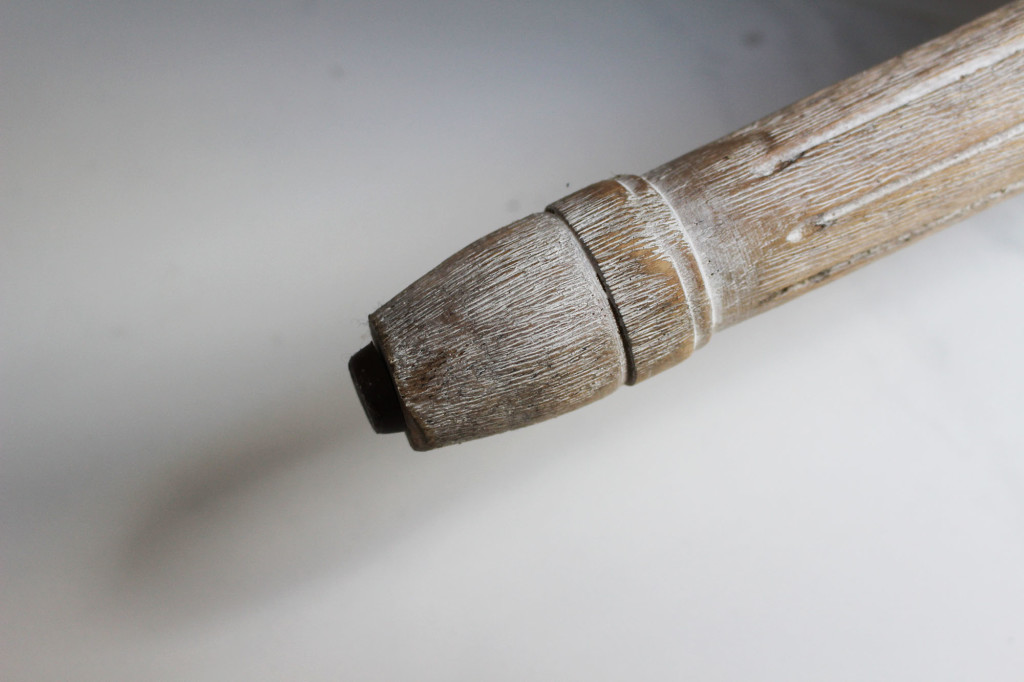 Chair leg without Flexi-Felt Clear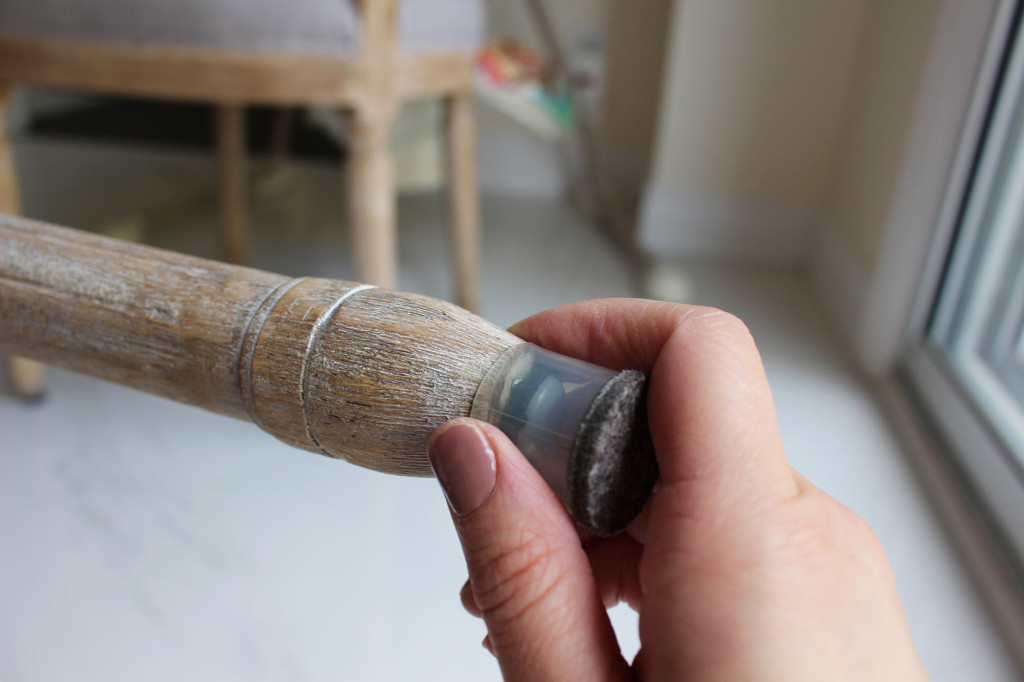 Flexi-Felt Clear installed. The plastic portion also protects the sides of the legs from scratches.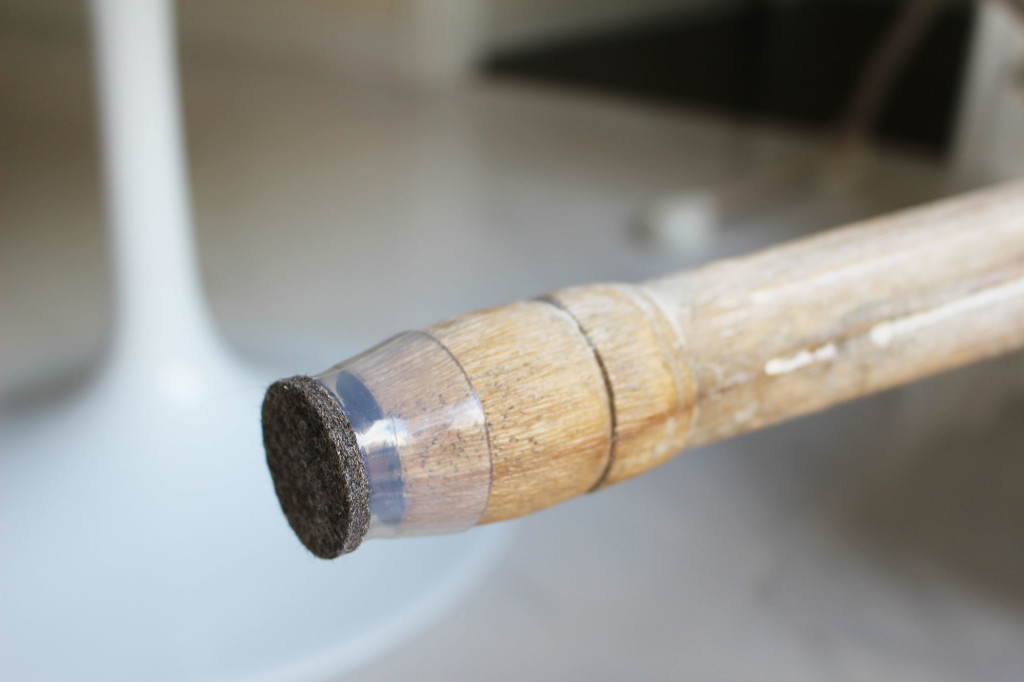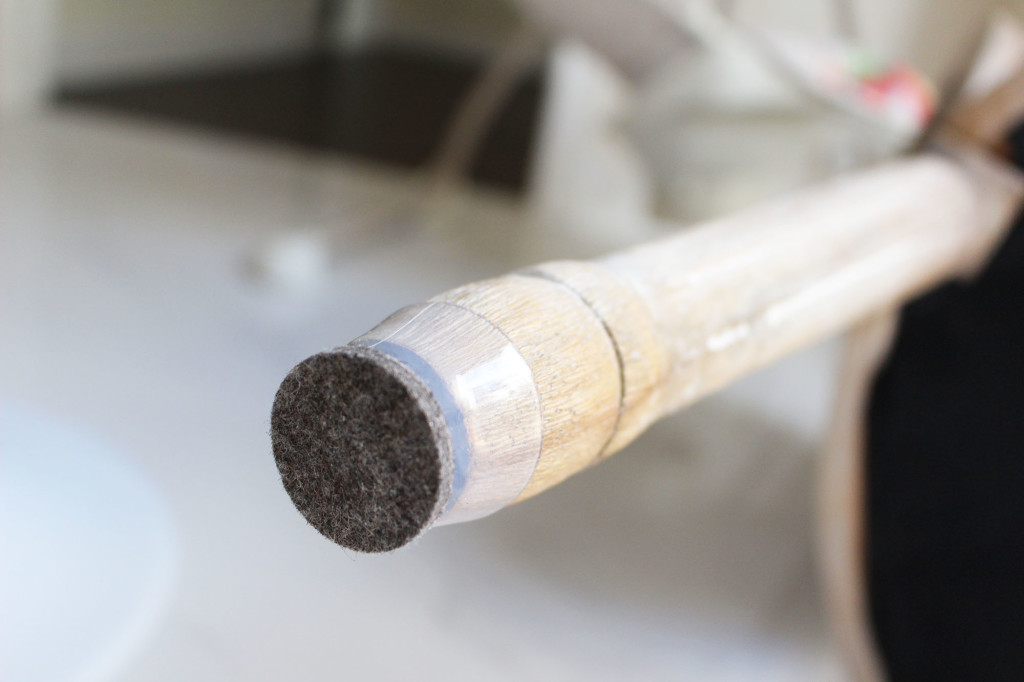 High density felt was used to create this product and it shows, because ever since we installed them the pads haven't budged and the felt remains just as thick as the first day. Our chairs glide effortlessly and no longer squeak when they move over our tiles. When we sit down our seats feel leveled and secure. There is a lifetime felt warranty whereby the company guarantees that the felt will never separate from the plastic sleeve, so go ahead and use with confidence!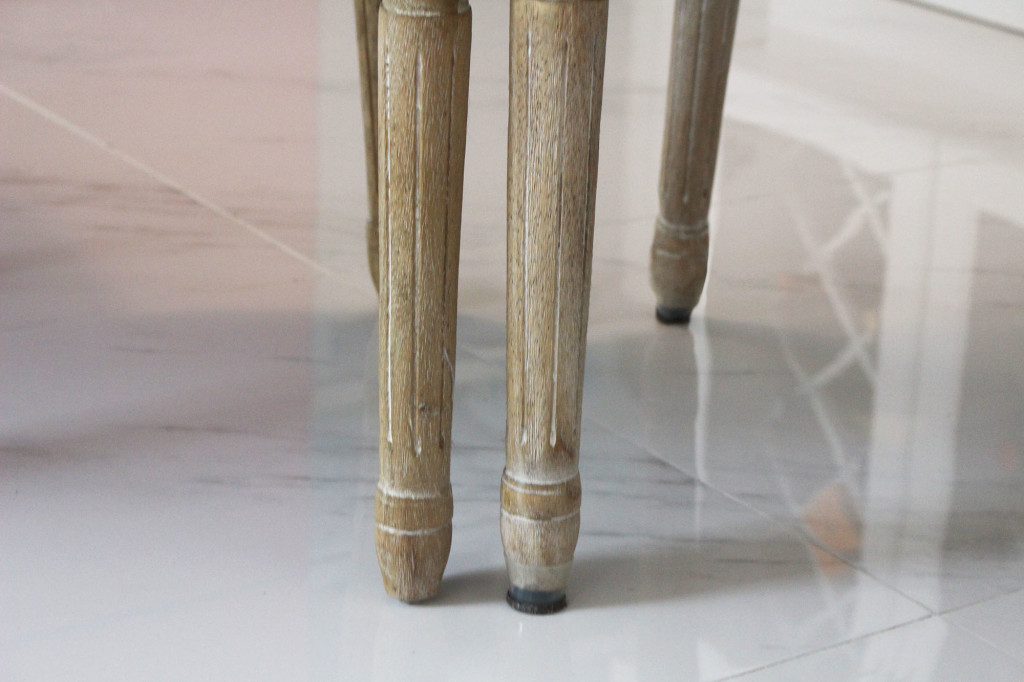 Left: Original chair legs, Right: Flexi-Felt Clear installed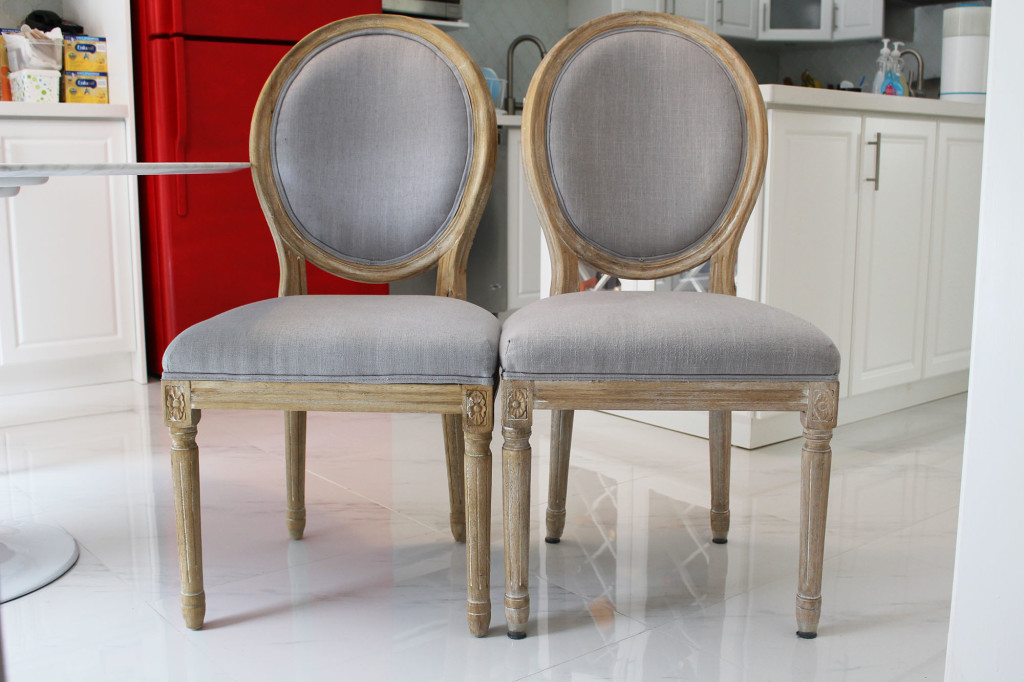 Left: Original chair legs, Right: Flexi-Felt Clear installed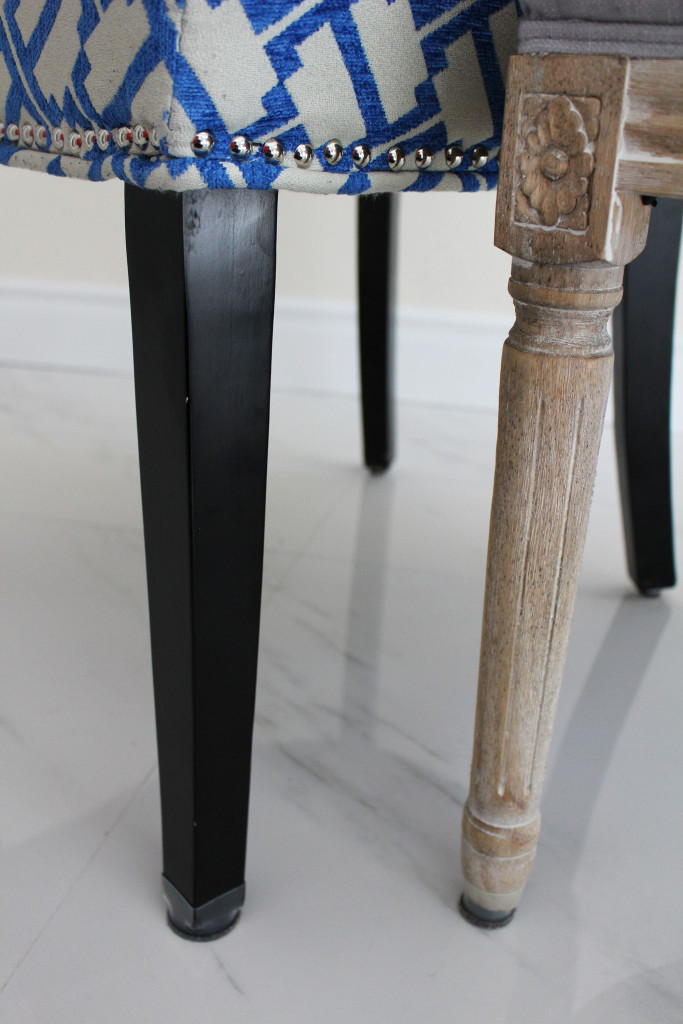 Flexi-Felt Clear installed on square legs (left) and round legs (right)
Flexi-Felt Industrial Strength Adhesive Felt Disks
Joseph and I used to go through all sorts of adhesive felt pads on our chairs, because as soon as we sat down they would slide off the legs due to sheer force and friction against the floors. Those other pads just wouldn't hold up, even if they were declared super strength. Far worse, the newly removed pads would leave tacky residue behind and, to my dismay, the glue would trap all sorts of dirt on the floors that I frankly didn't enjoy cleaning. 🙁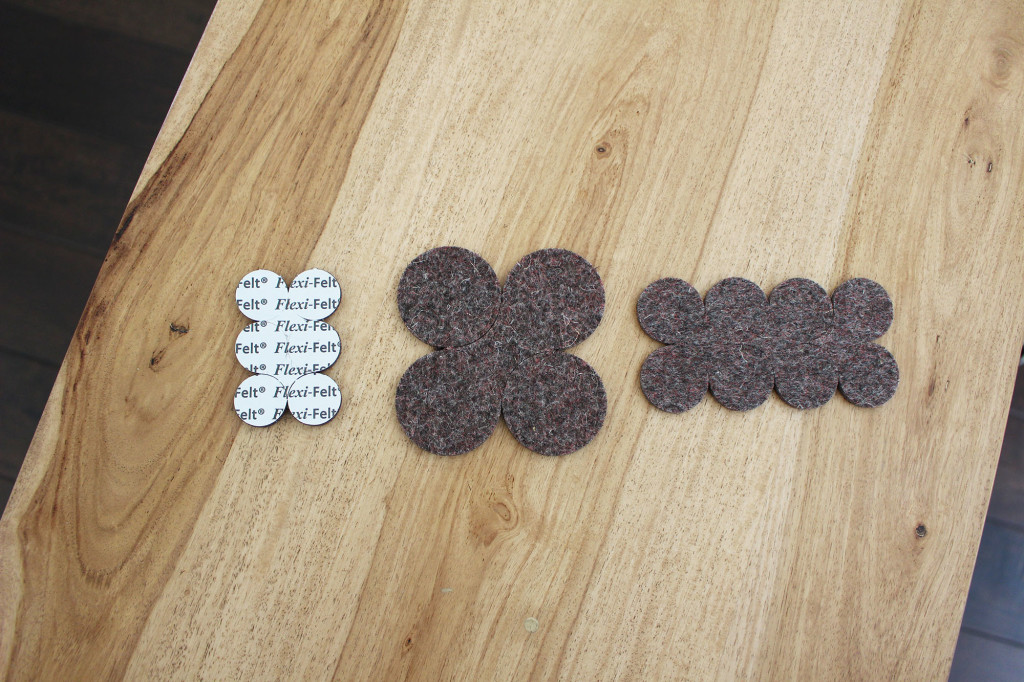 Left to right: Flexi-Felt 3/4″ Industrial Strength Adhesive Dark Color Felt Disks (backing displayed), 1.5" Industrial Strength Adhesive Dark Color Felt Disk, 1″ Industrial Strength Adhesive Dark Color Felt Disks
Fortunately, Flexi-Felt also has a line of industrial strength adhesive felt pads that have been tried and true. The material and durability of the wool is the same as Flexi-Felt Clear, with the addition of a super strong adhesive backing.
The manufacturer installation instructions of these are as follows:
When using the adhesive felt pads, make sure to thoroughly clean the
bottom of the chair legs (removing all old glue, dirt etc.) and do a
final wipe with rubbing alcohol to ensure a clean surface for the
adhesive to adhere to. Place adhesive felt pad on bottom of chair leg.
Once you have completed the four legs, you should heat activate them
to get an even better bonding.
To heat activate the flexi-Felt, simply apply a hot cloth iron set to
cotton for 30 seconds. After completing the process for all four legs,
place the furniture back on the floor and let the weight of the chair
set the adhesive overnight. The next day the adhesive should be very
firmly set.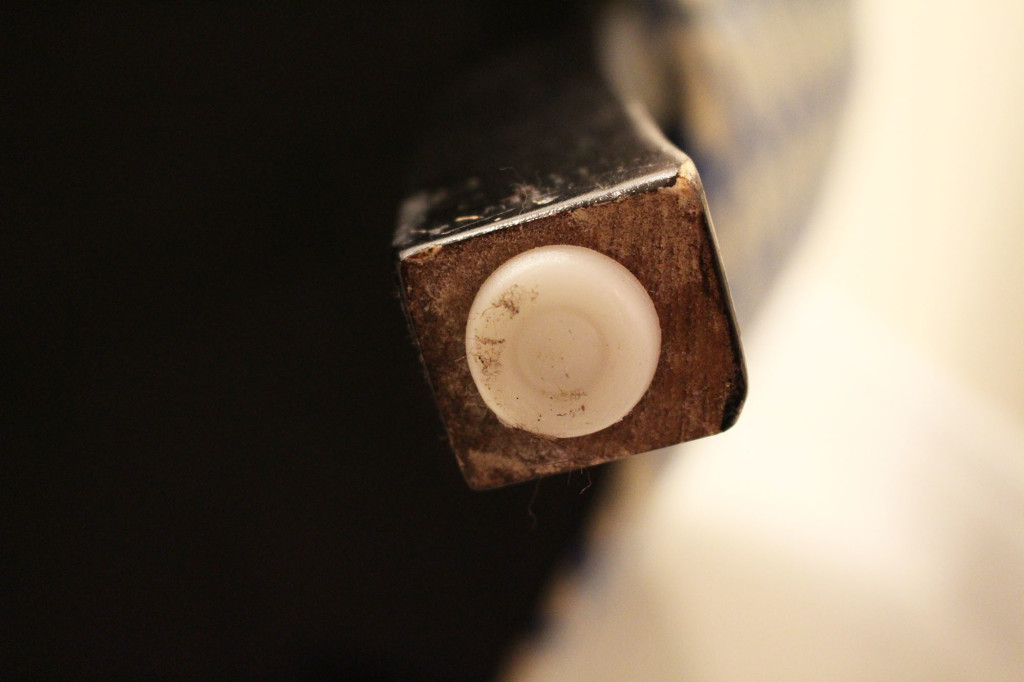 Dirt prior to cleaning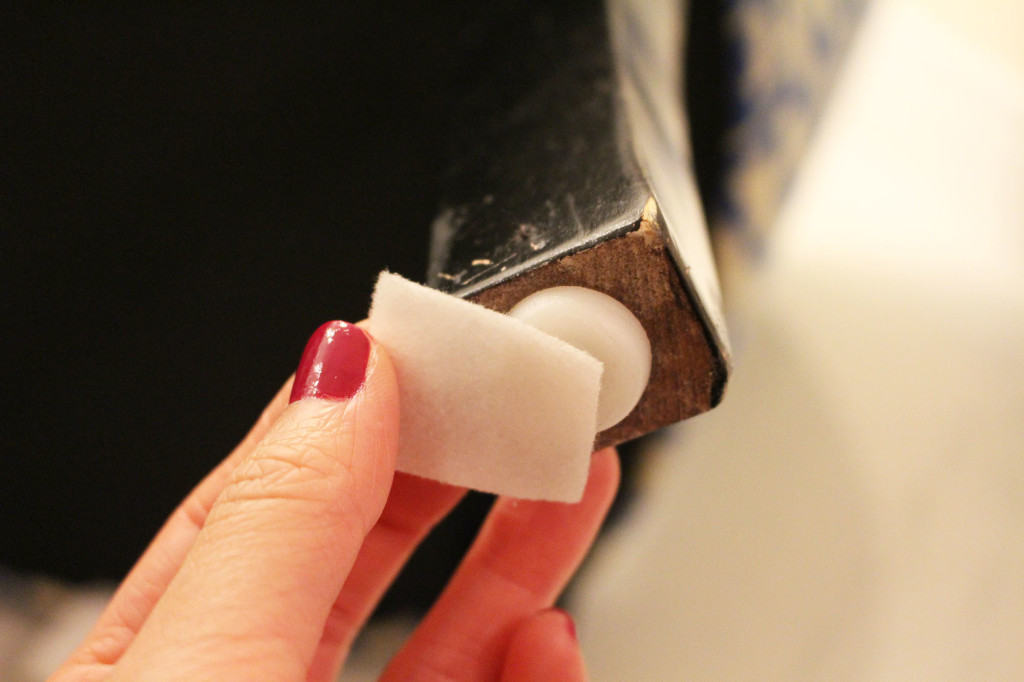 Wipe clean with alcohol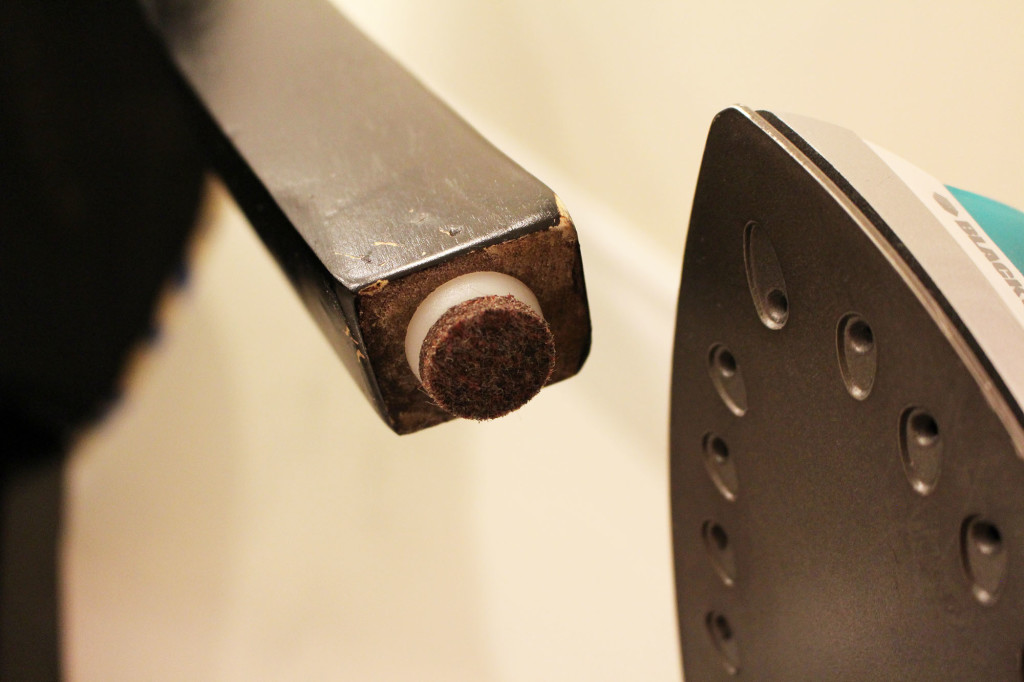 Flexi-Felt applied and iron set to cotton for 30 seconds
The Flexi-Felt adhesive pads have NOT budged over the past week and I don't anticipate them to ever do so. They've bonded securely to our chairs and I don't worry about them shifting around. Most importantly, there hasn't been any glue to clean up!!! 😀
With Flexi-Felt our furniture and floors have been in great shape ever since. When you spend most of your savings on these big ticket items, it becomes important to protect your assets. In fact, I can think of so many other pieces in our home that would benefit from some Flexi-Felt (eg. our coffee table, sofa, etc.).
Go check out their website for other innovative products and the closest retailer near you!
Cheers,
Melissa