These last few weeks have been really hectic at work, but I'm finally getting some much needed time off. A staycation, anyone? YES PLEASE. Toronto has such much to offer and I rarely get the chance to explore my own city, so I'm looking forward to some major shopping and dining with Baby James, which sounds about right if you ask me. 😉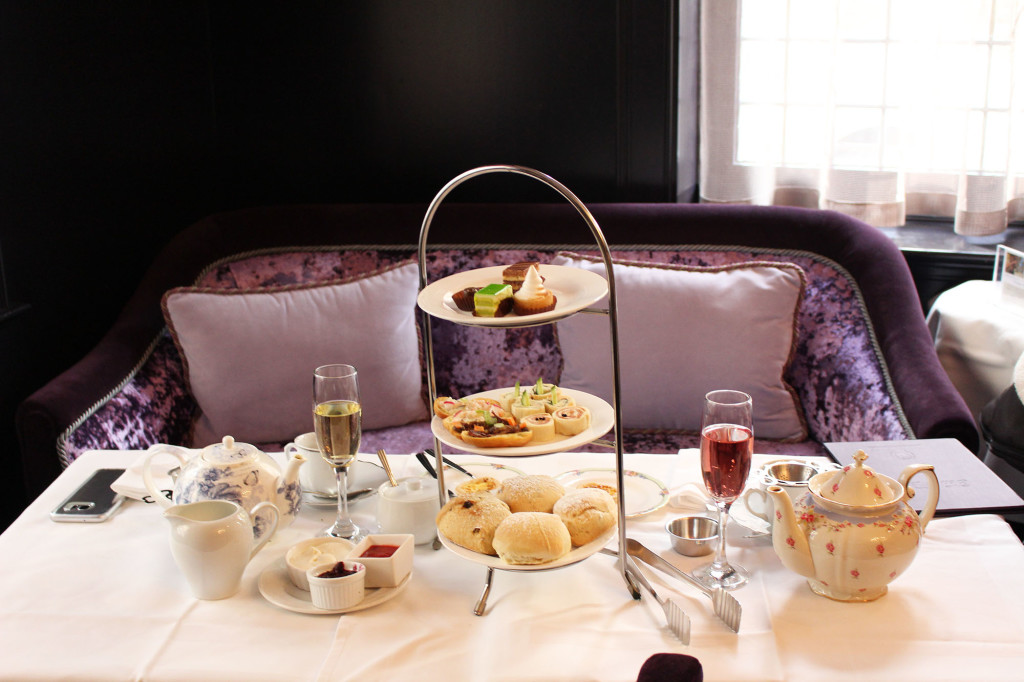 Plush velvet seats in my favourite colour, purple. 
But first, what's a little rest and relaxation without some afternoon tea? I've been meaning to try the Windsor Arms for the longest time, so this past Sunday we finally made arrangements for lunch in the Tea Room. James joined us but he actually slept through it all, so Joseph and I were able to spend an uninterrupted tea session to ourselves. Pinkies up! 😀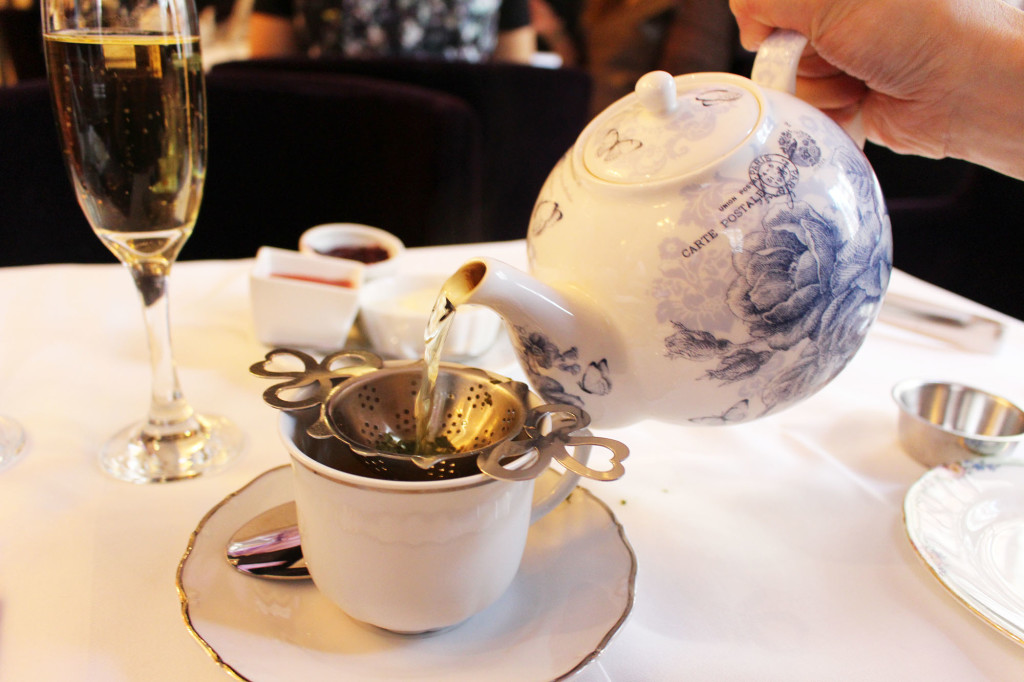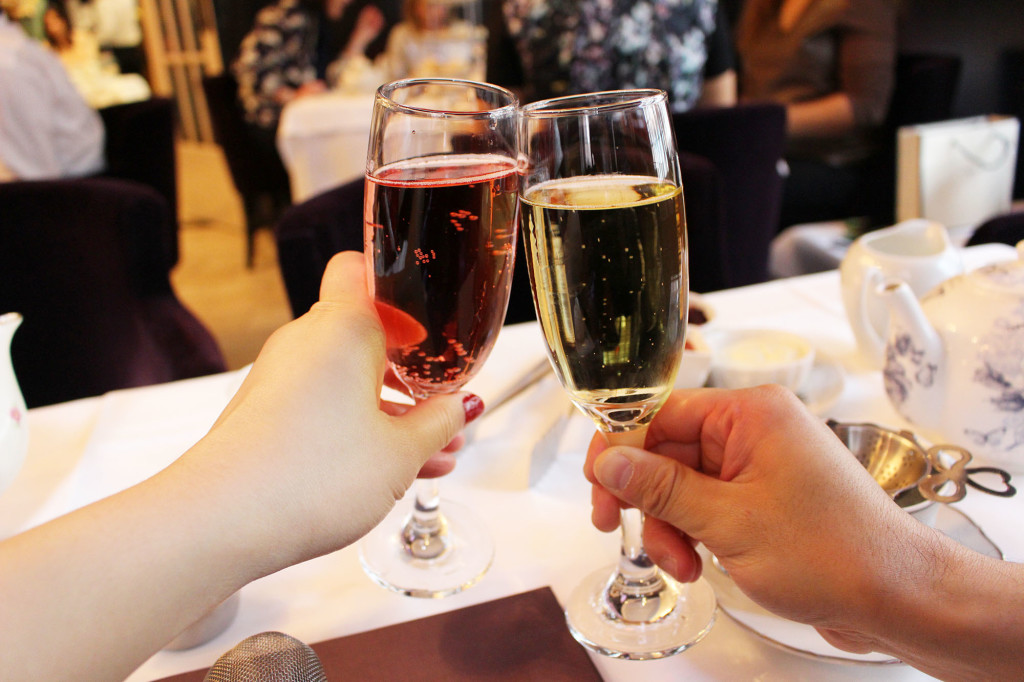 Left: (Non-alcoholic) Sparkling apple must with cranberry. Right: Sparkling wine
To celebrate a wonderful start to our vacation, we ordered some bubbly drinks on top of the traditional afternoon tea menu. A choice of tea is included in the meal, so you don't necessarily have to order these drinks, but it was a nice added touch for the occasion.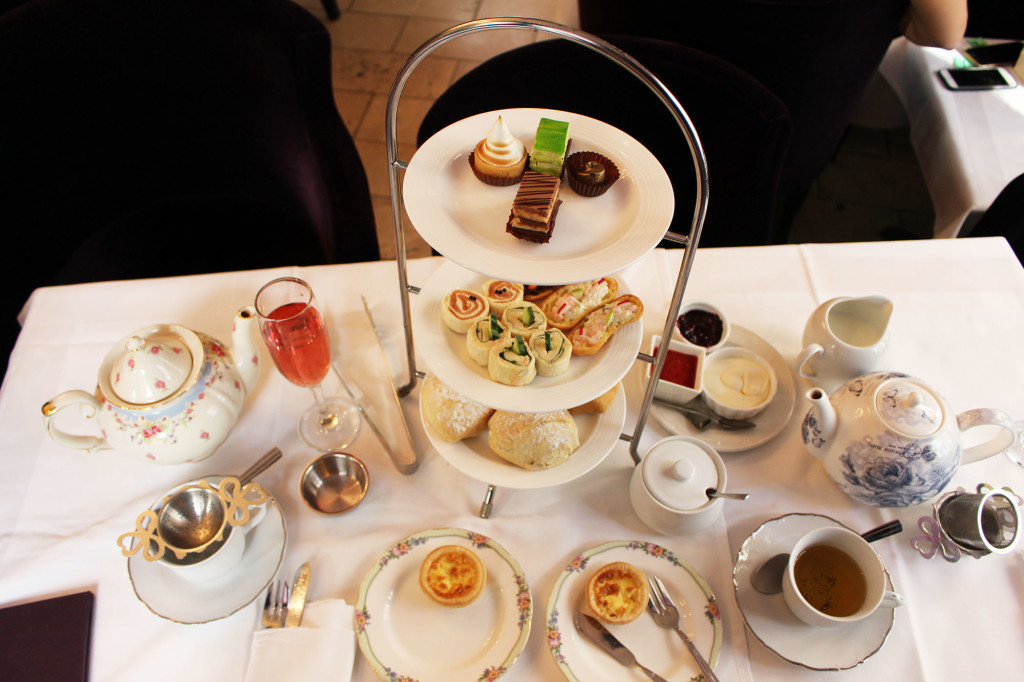 We enjoyed three tiers of finger sandwiches, scones and dessert. There was also a cheese and shallot tart to start, and an extra dessert to end. As lucky parents with a sleeping baby we definitely savoured each bite. 😉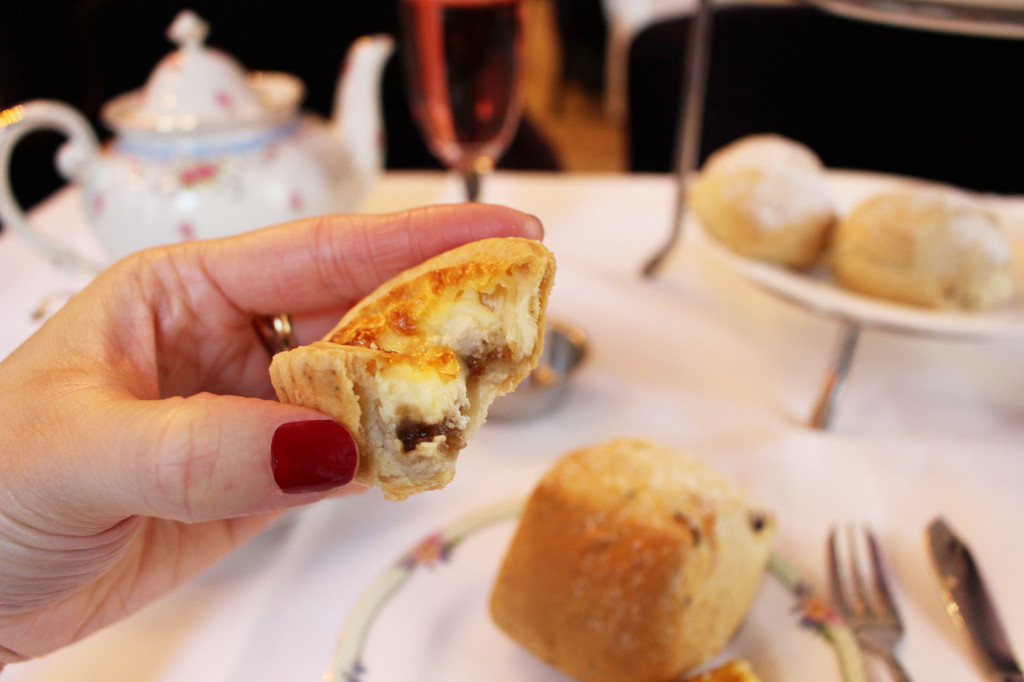 Cheese and carmelized shallot tart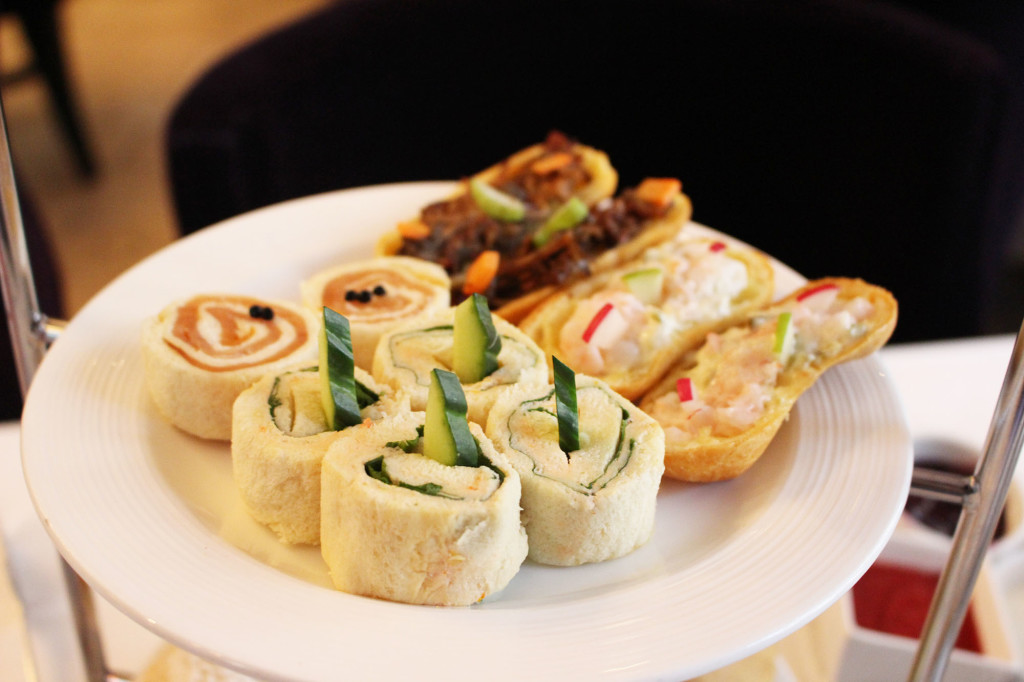 Fresh sandwiches: 1) Smoked salmon roll with mint sour cream, 2) Vegetarian with sundried tomato paste and dill cream cheese, 3) Matane shrimp eclair with tartare sauce, radish and apple, 4) Prime rib eclair with mushroom puree, carrots and celery.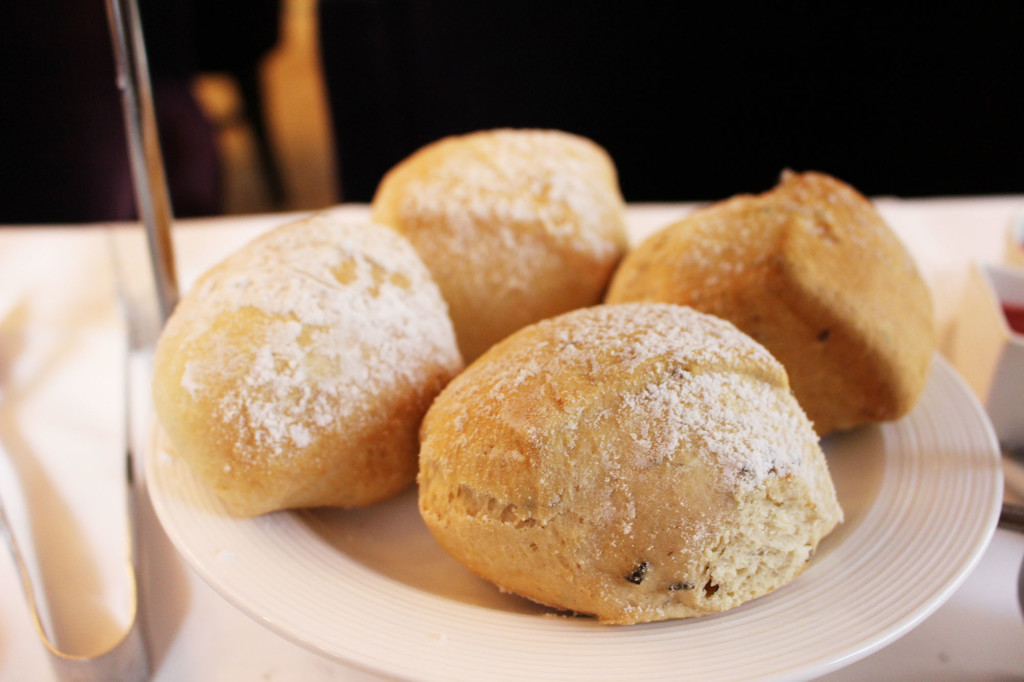 Fresh scones: buttermilk and raisin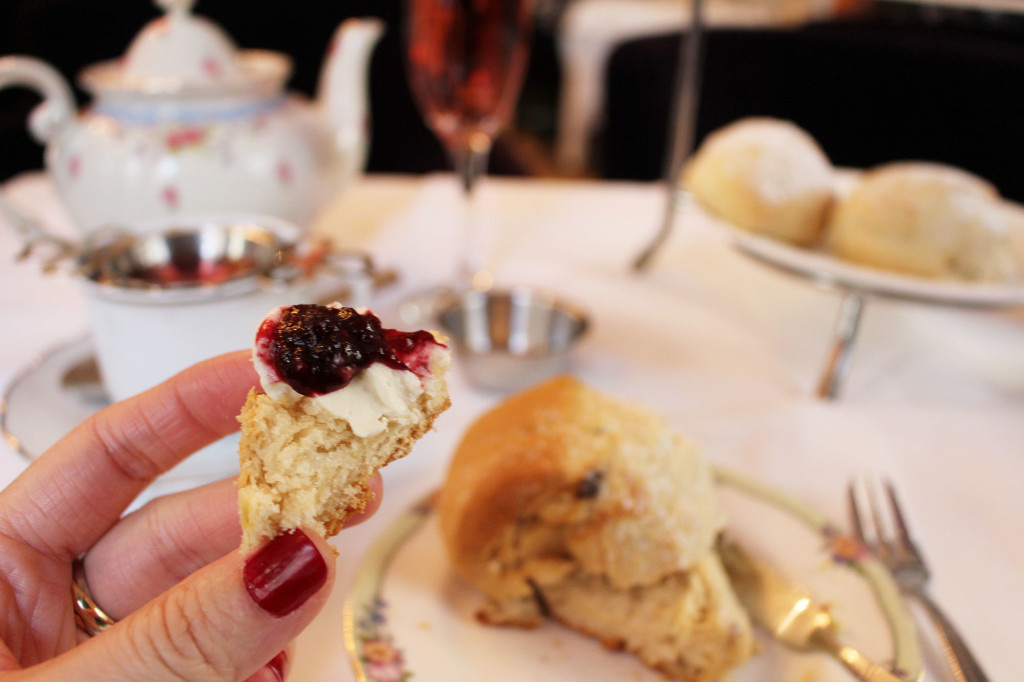 House made preserves and Devon cream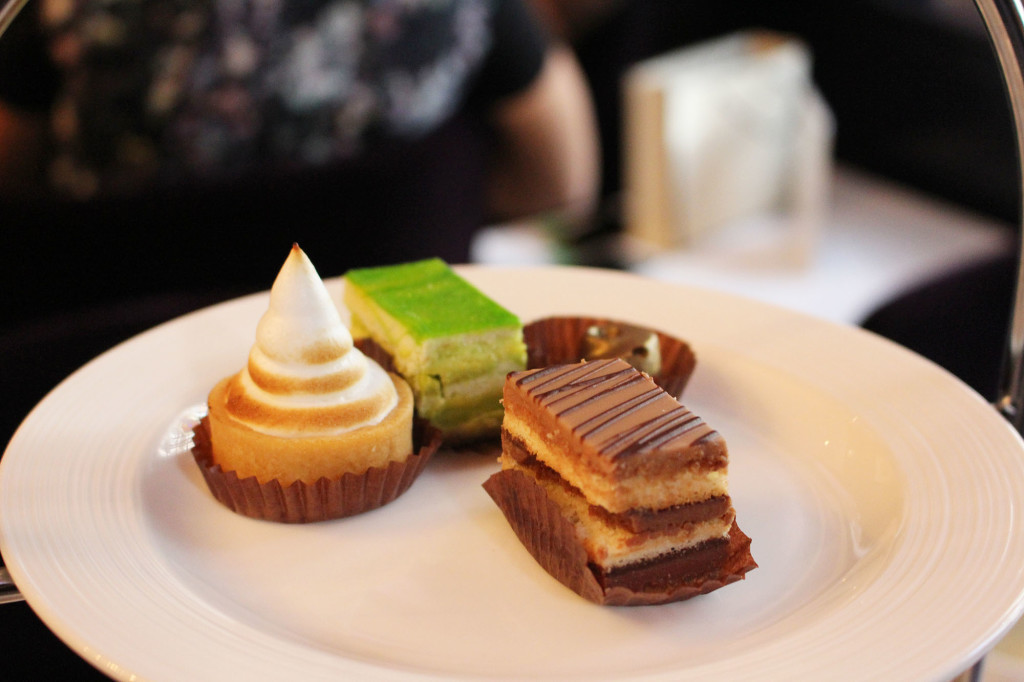 Petit fours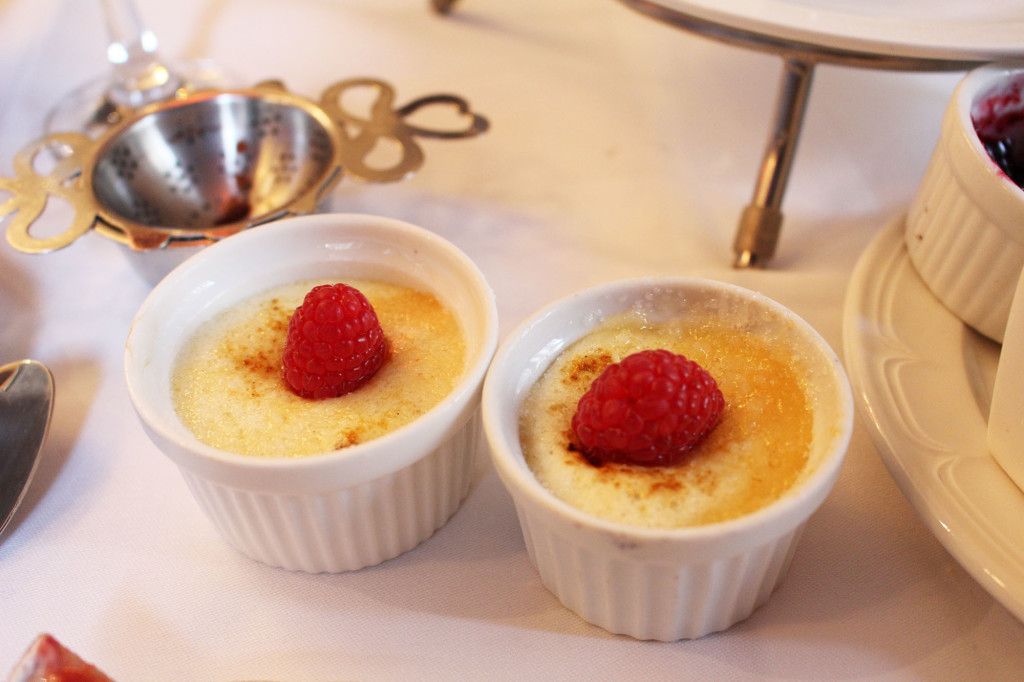 More dessert to finish off our meal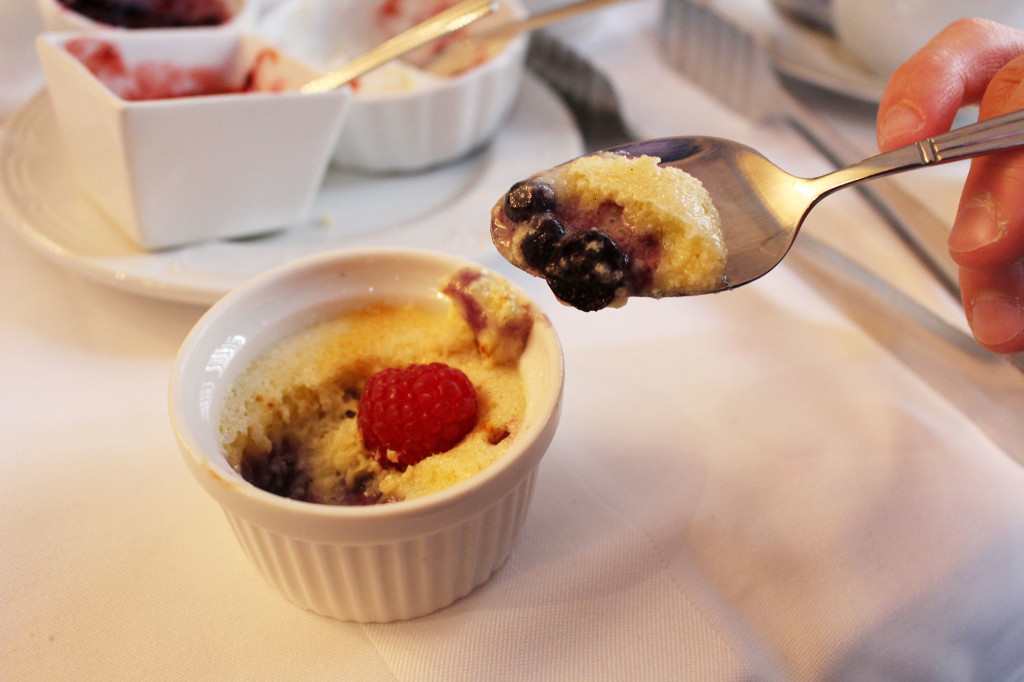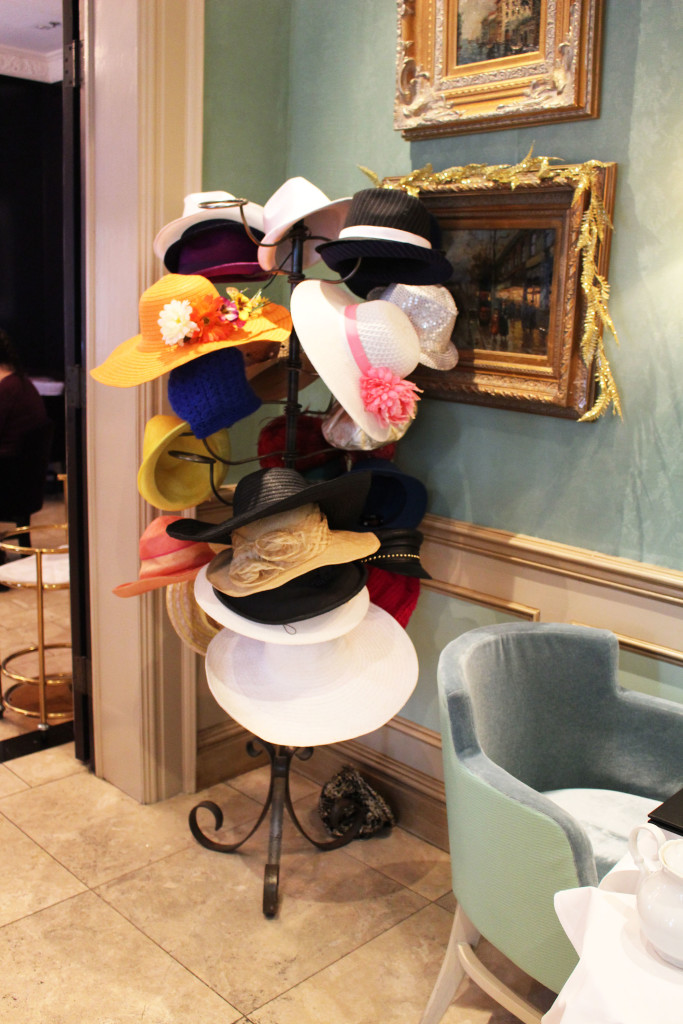 Fancy hats with a rental fee 
Overall the food was good, although I wish there was a wider selection of dessert. The jumbo scones were a nice touch. We haven't seen them this big since Prince of Wales in Niagara, so we were pleasantly surprised. The Devon cream was fresh but a tad tangy; I have a huge sweet tooth so I prefer mine with more sugar. The house made jam, however, added a nice balance of sweetness to the cream.
Of all the afternoon tea establishments we've been to thus far, Windsor Arms Hotel has some of the prettiest rooms we've seen. I love that there is a different theme in each room that adds to the overall charm. Also our seats were super comfy, so even though there was a maximum of 2 hours per seating I really didn't want to leave. I guess that just means until next time! 😀
Cheers,
Melissa
The Tea Room
18 St. Thomas Street
Toronto, Ontario, Canada
M5S 3E7
416-971-9666
P.S: (Tourist tip) Windsor Arms Hotel is conveniently located a few steps away from the fancy shops on Bloor St and Yorkville
We have more! Click here for our other Afternoon Tea posts. 🙂
Disclaimer: The opinions and claims reflected in this blog post are my own and not those of Windsor Arms Hotel.