I just had my first real outing since giving birth to James and it was sans baby and fantastic. While I'll admit I've gone out for pediatrician visits, the occasional grocery run, and a few Toys R Us baby purchases, for the past 3 weeks I literally haven't left the house otherwise. Basically when my childhood friend Carl said he was coming to Toronto for a short visit (all the way from Singapore!), and Joseph offered to stay at home with James, it was time to escape and I knew exactly where to book a bunch of us for dinner. To the wonderful team at JOEY Don Mills Grill and Lounge: thanks for hosting our reunion; we couldn't have been happier 🙂 .
JOEY restaurants can be found throughout Canada and in the U.S, with the Don Mills location being the first one in Toronto. Btw, did you know that JOEY Don Mills has an amazing rooftop patio? Yup, and that's where we celebrated the night. The patio boasts a beautiful birds-eye view of the surrounding Shops at Don Mills, which also happens to be one of my ABSOLUTE FAV spots in Toronto. I love the Shops – you've got the outdoor stores, a Cineplex VIP theatre, and a variety of restaurants and bars. And of all the restaurants there we always end up at JOEY and have a great time!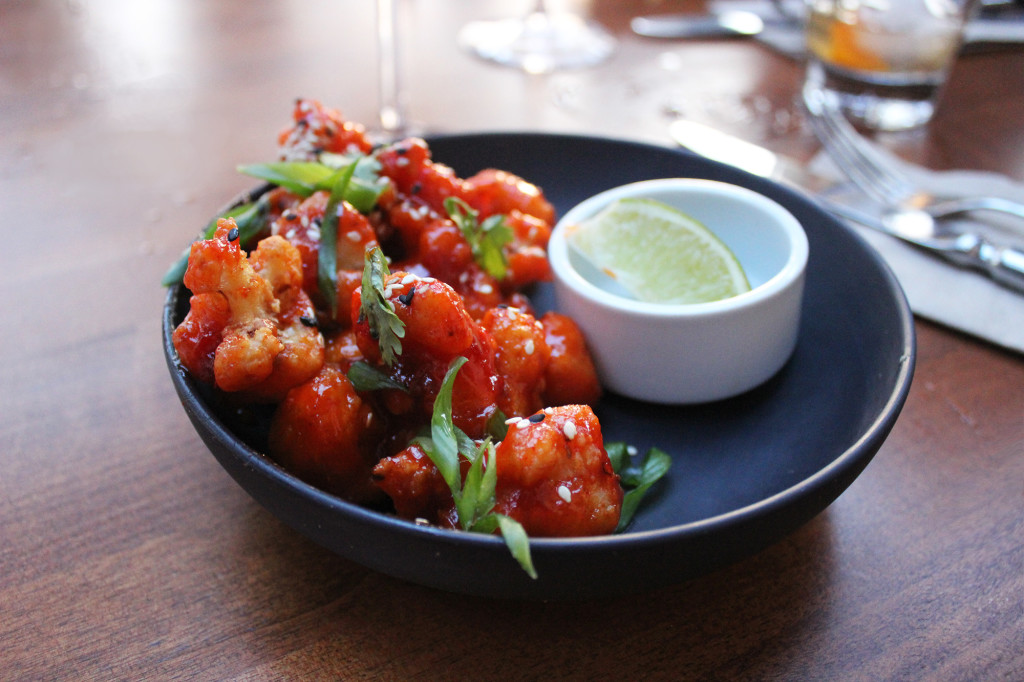 Korean Fried Cauliflower
My favourite dish of the night was the Korean Fried Cauliflower starter. It was really unique and at first glance looked like sweet and sour pork, but was actually cauliflower! I loved the sweet and spicy sauce and also the surprisingly meaty texture (could have fooled me for meat). I highly recommend this.
Anyway, unlike my usual restaurant posts with Joseph, I obviously didn't get to try every dish posted here. So while I won't have a description for everything, I think the yummy pictures speak for themselves. Most importantly I know everyone enjoyed their meal because they were devoured!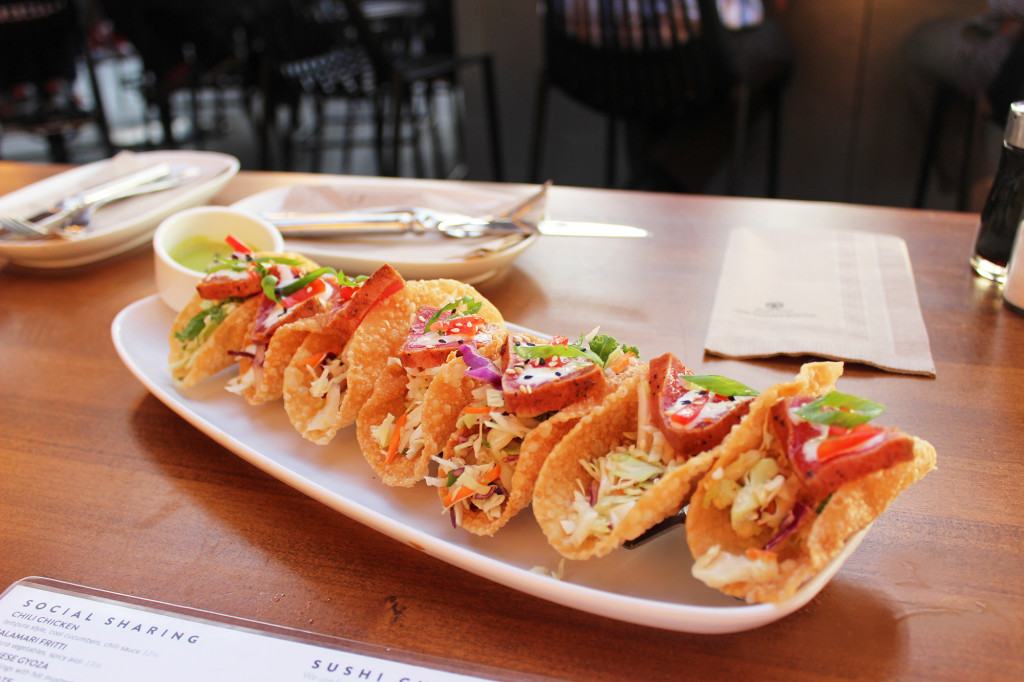 Ahi Tuna Tacos with wasabi aioli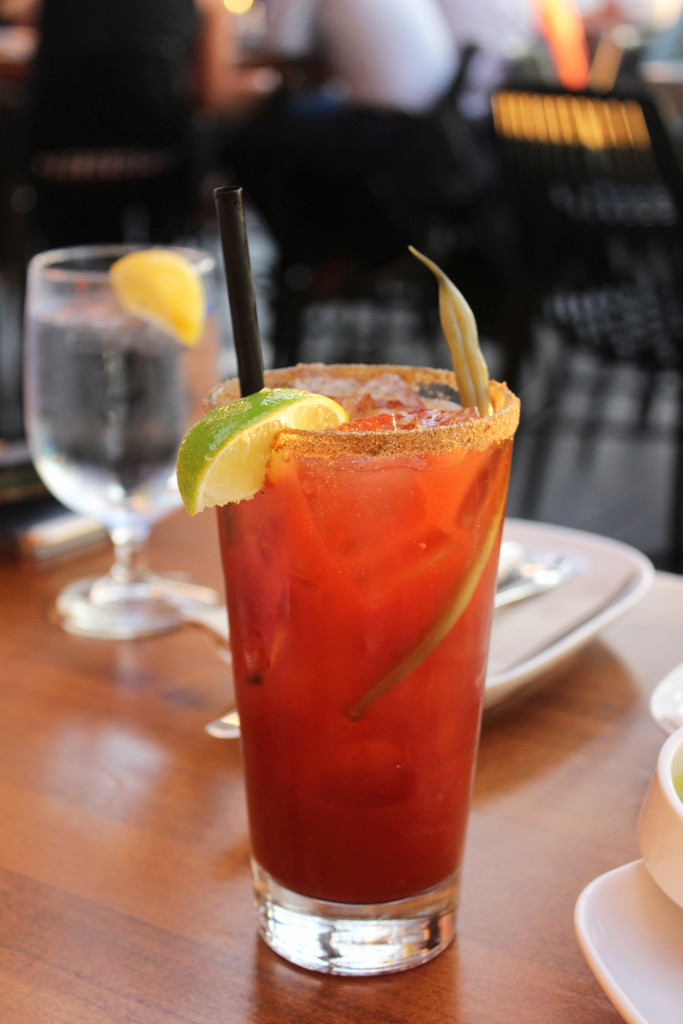 Caesar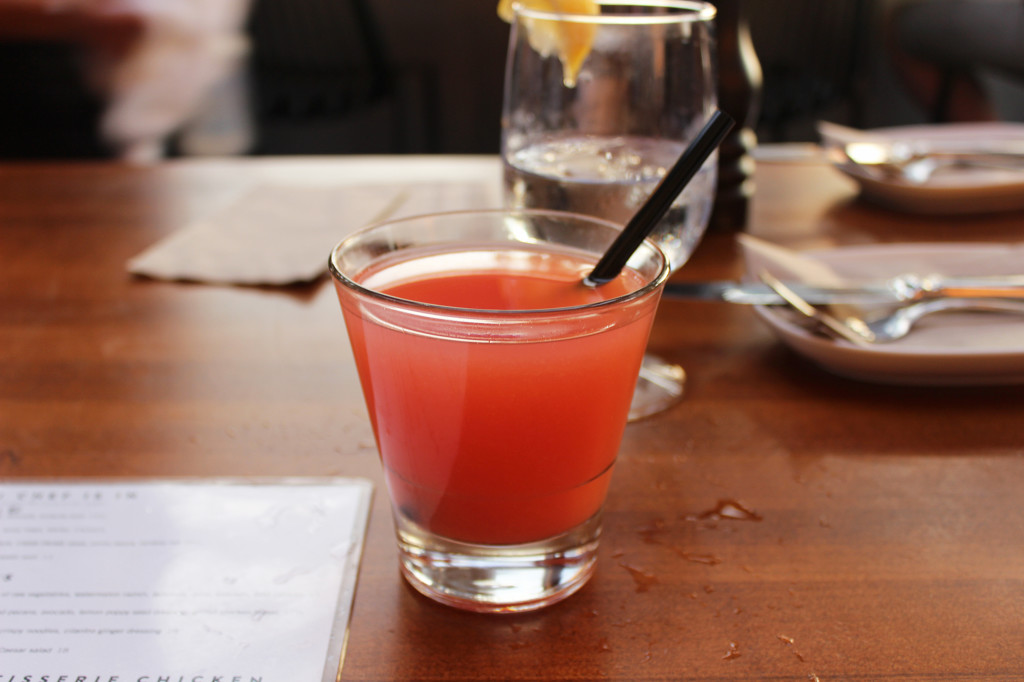 Fresh squeezed grapefruit juice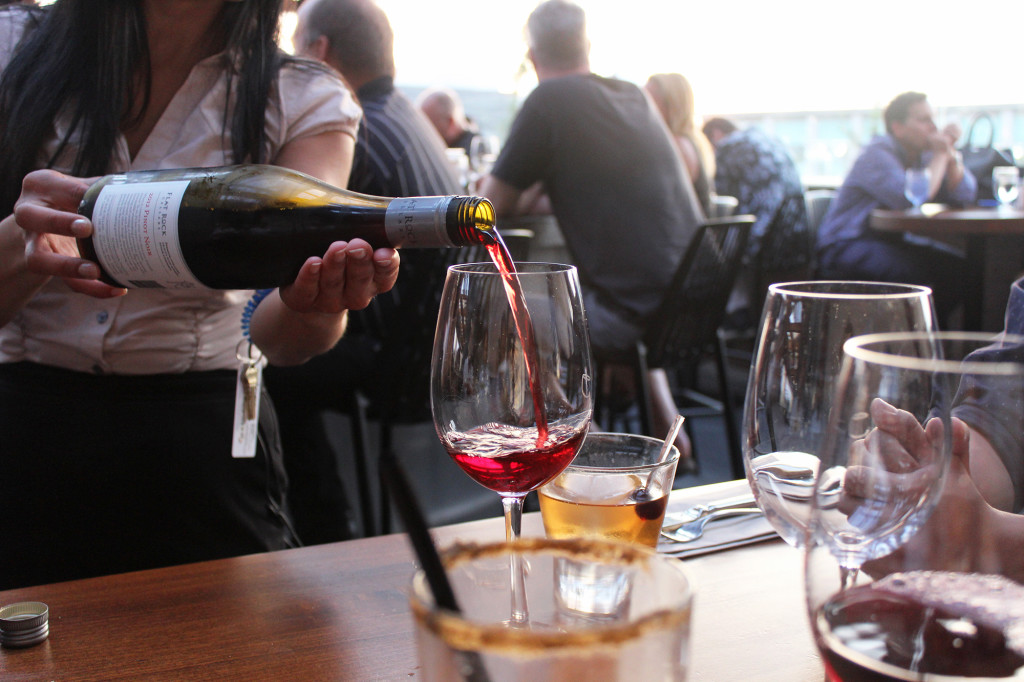 Red wine by the bottle. Many thanks to general manager Rupi for your gracious hospitality!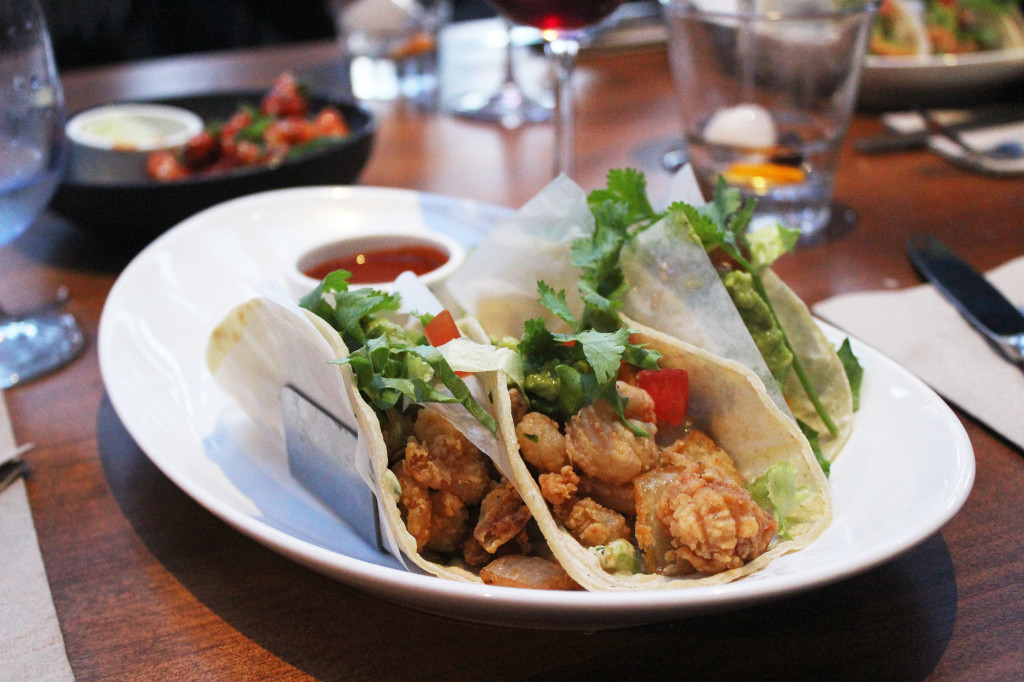 Baja Fish Tacos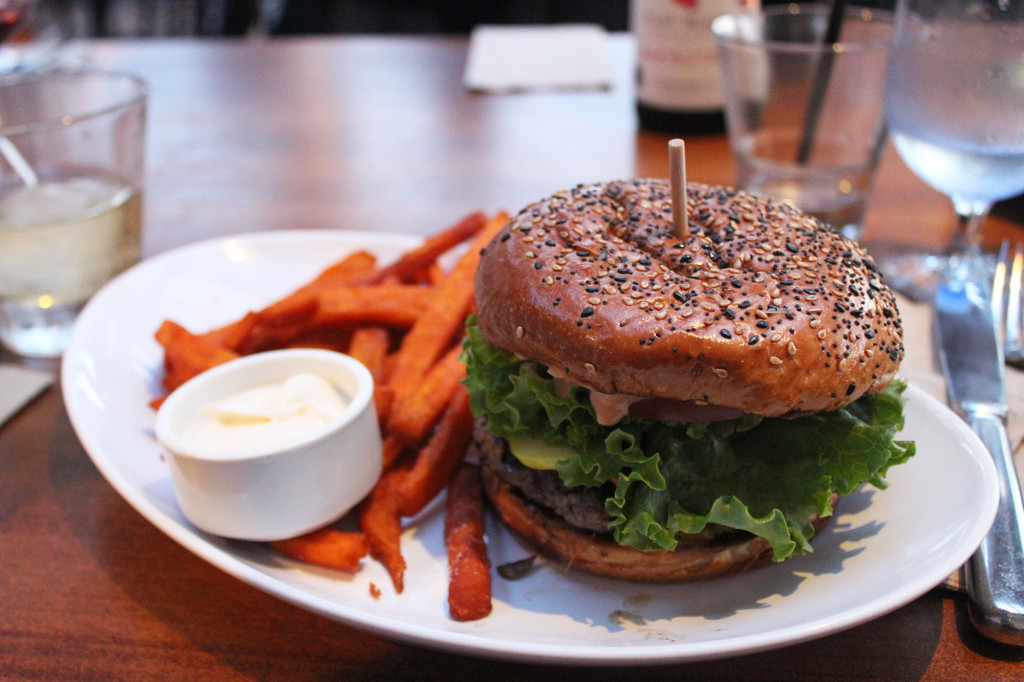 Mushroom Cheddar Burger
I love the burgers here. In fact 4 out of the 7 of us ordered a burger of some sort. I had the Mushroom Cheddar Burger and the mushrooms were plentiful and juicy just like the patty. Btw, these aren't your run-of-the-mill burgers – these are gourmet burgers with substantial size and toppings meant to fill you up. I would also recommend upgrading to the sweet potato fries – you won't regret it 😉 .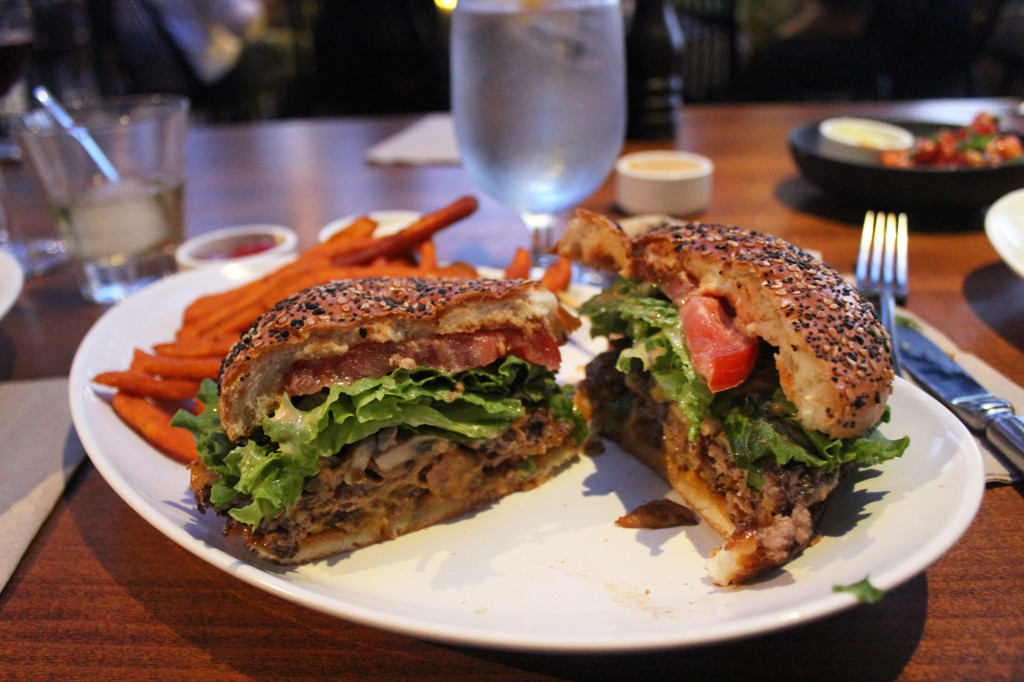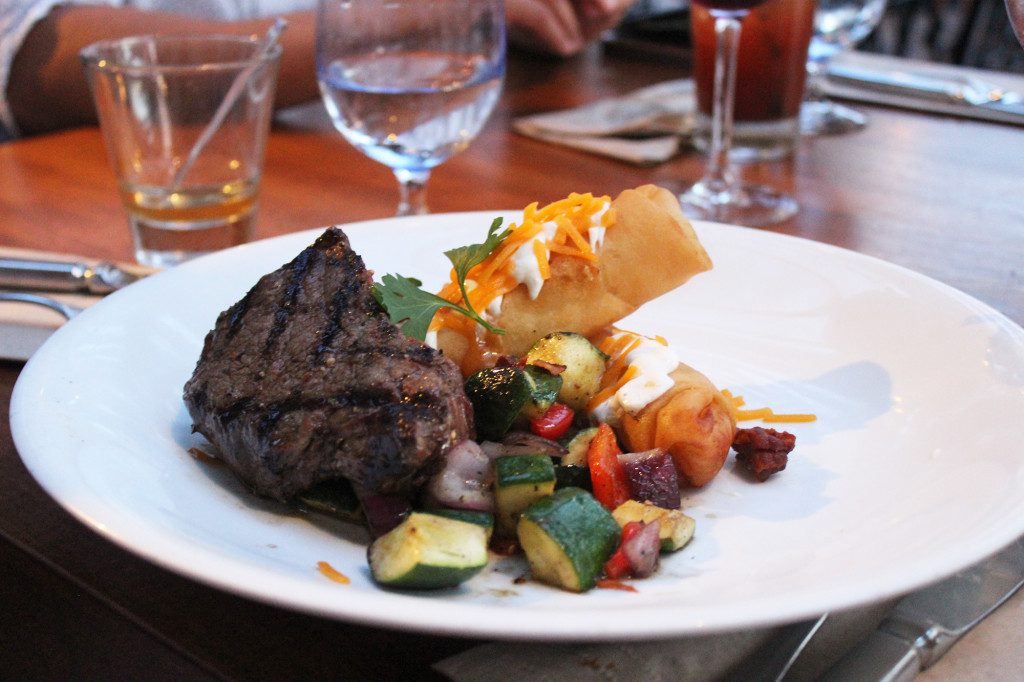 Steak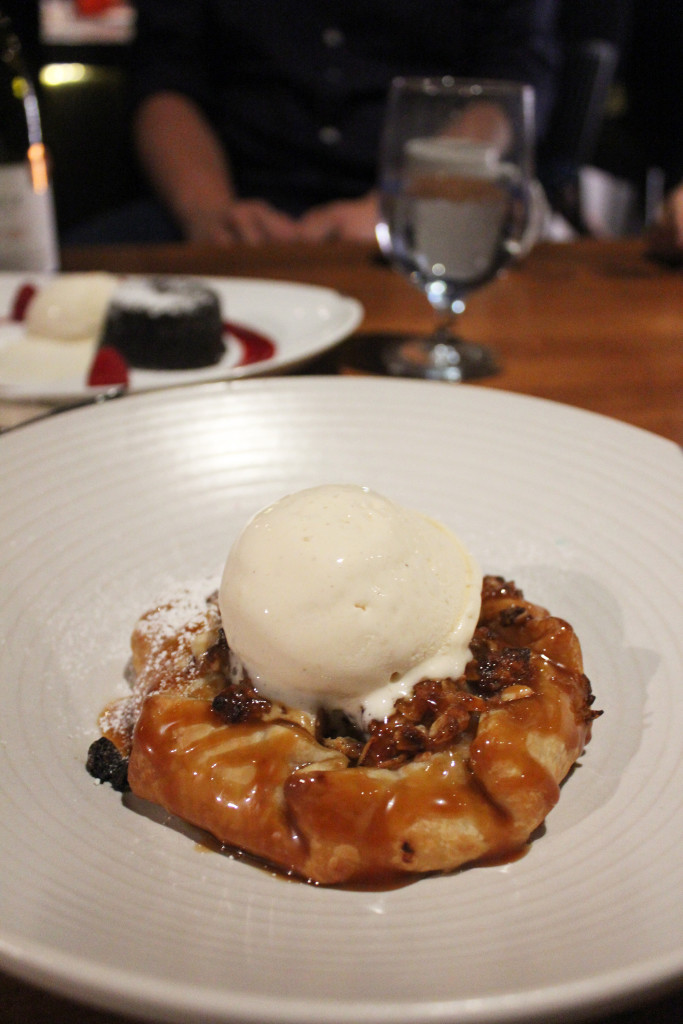 Baked to Order Apple Pie
Doesn't this just scream deliciousness? Plus look at all that caramel! That's a scoop of vanilla bean ice cream (the good stuff) with warm apple pie nearly the size of my face. Next time I'll try the maple ice cream as well 😉 .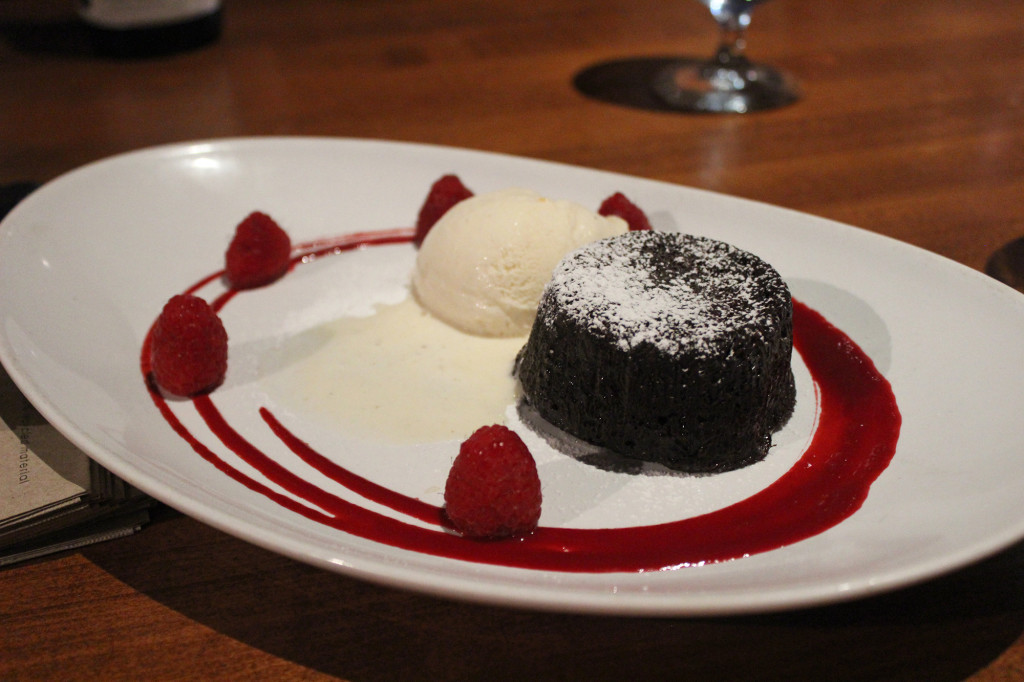 Molten Lava Chocolate Soufflé
Ooey chocolately goodness, this was the perfect end to my meal. The tart berry sauce balanced well with the sweetness from the vanilla bean ice cream and chocolate cake. Who doesn't love anything molten lava straight from the oven?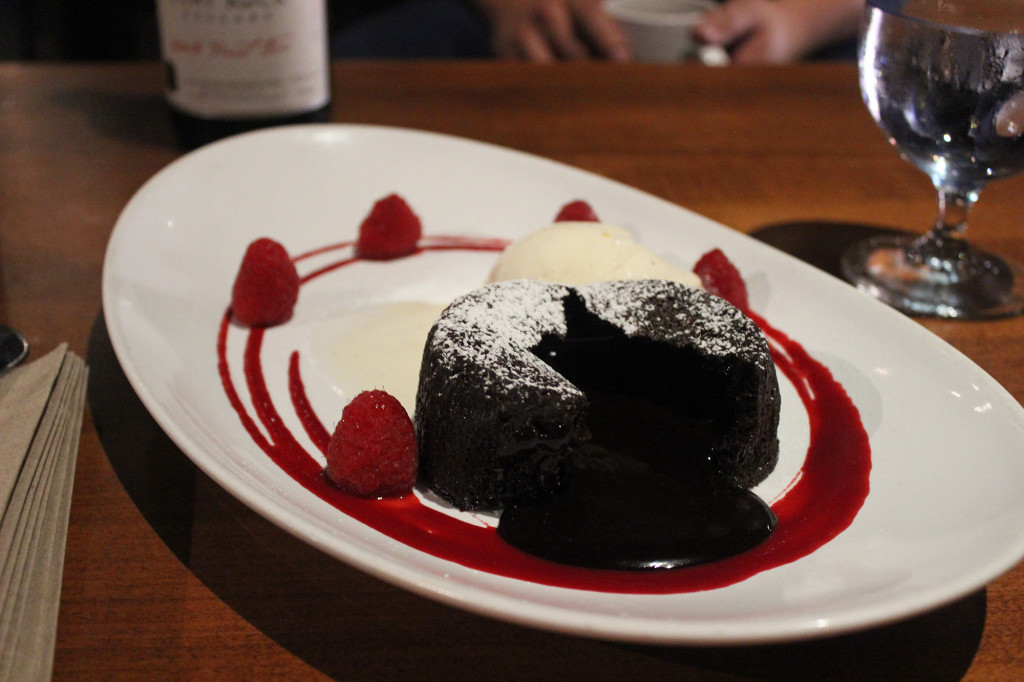 We genuinely had a great time at JOEY Don Mills. The staff were fantastic, the food was great, and the restaurant had this cool laid-back vibe which set the tone. Although the entire second floor is the more exclusive rooftop lounge/patio, seating is limited and on a first come-first serve basis. In contrast, the main level has a sports bar complete with big screen tvs and also a dining room area that you can reserve in advance. Always be sure to book ahead because this place is popular. Check 'em out!
Cheers,
Melissa
P.S: For a fun filled day I would actually recommend an afternoon of shopping at The Shops at Don Mills, a snack at one of the cafes (Aroma for an Iced Chai Latte, gelato at Ice 'n Cake, or a chocolate shake at Lindt), followed by a movie at the VIP Cineplex theatre, and dinner at JOEY 😉 .
JOEY Restaurants
JOEY Don Mills
15 O'Neill Road
Toronto, ON, Canada
(416) 445-6391