It still feels surreal that just a few weekends ago we spent our first anniversary in NYC. Essentially Joseph surprised me with the trip, and even arranged for my parents to take care of Baby James (thanks mom and dad). We booked two nights at Langham Place on Fifth Ave. Lets just say that my husband is amazing, and I had the best sleep in a very long time.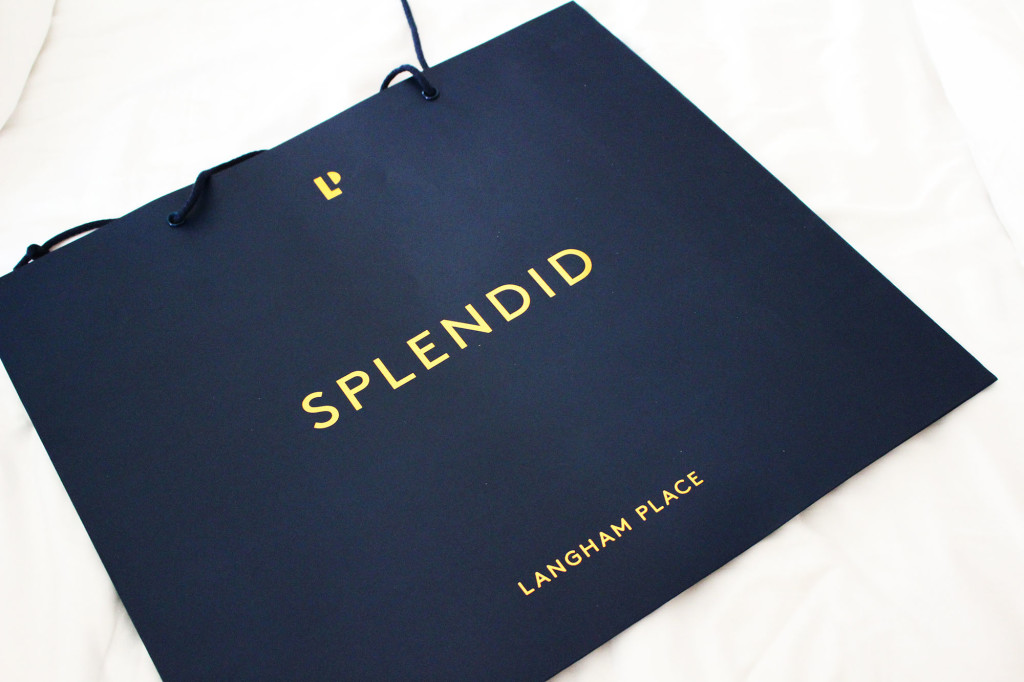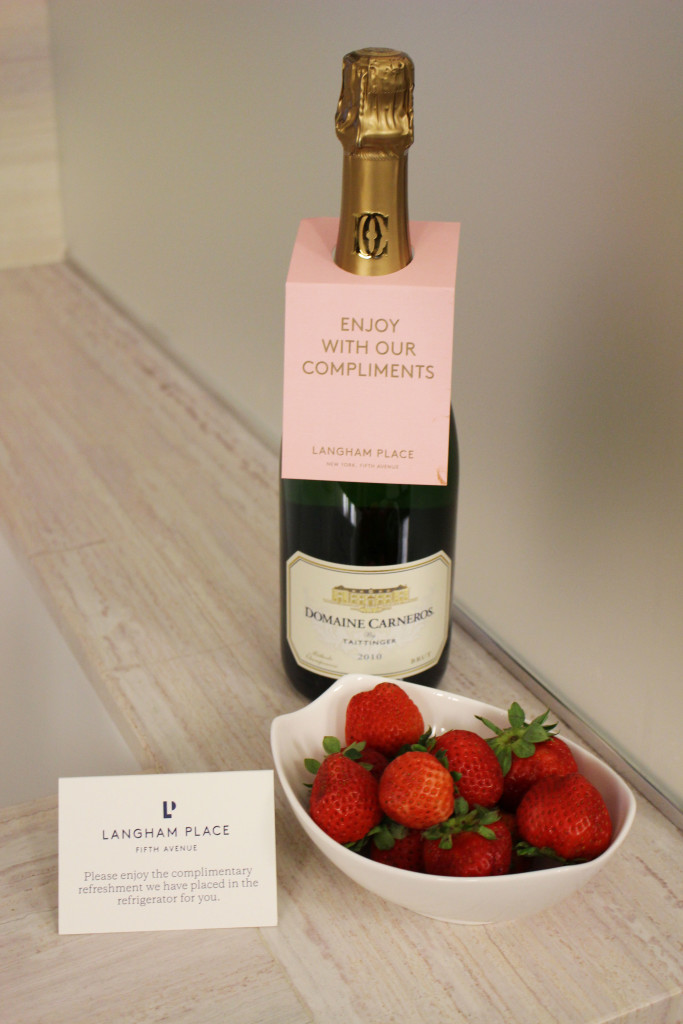 Complimentary champagne and strawberries.
Courteous and professional staff are just a few of the reasons why we would highly recommend Langham Place, not to mention its key location on Fifth Ave. Hellooooooo shopping! 😉 .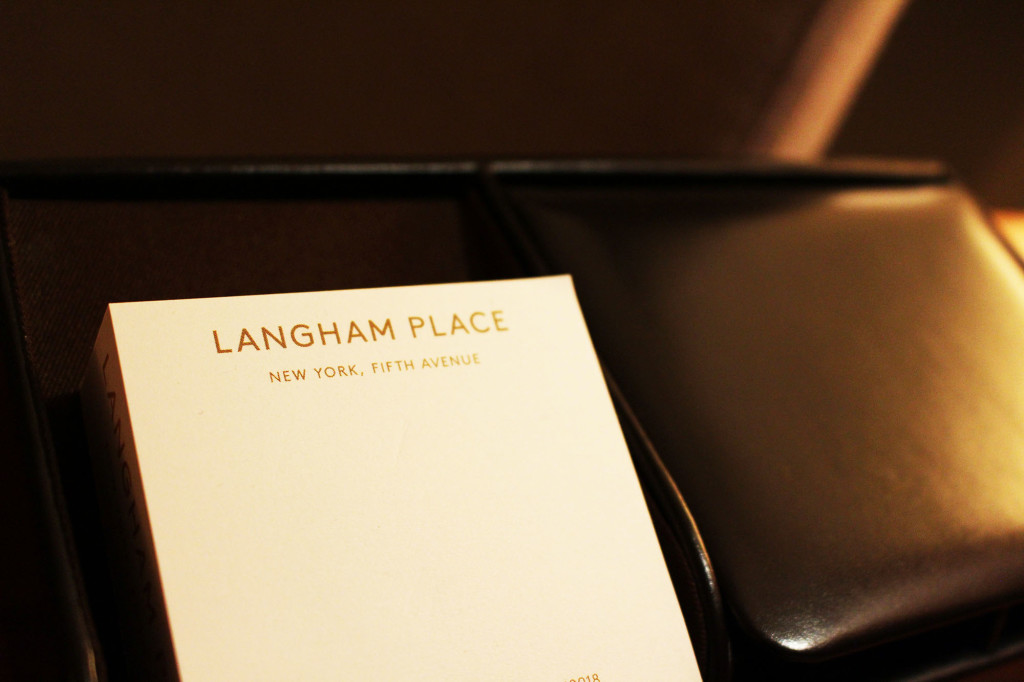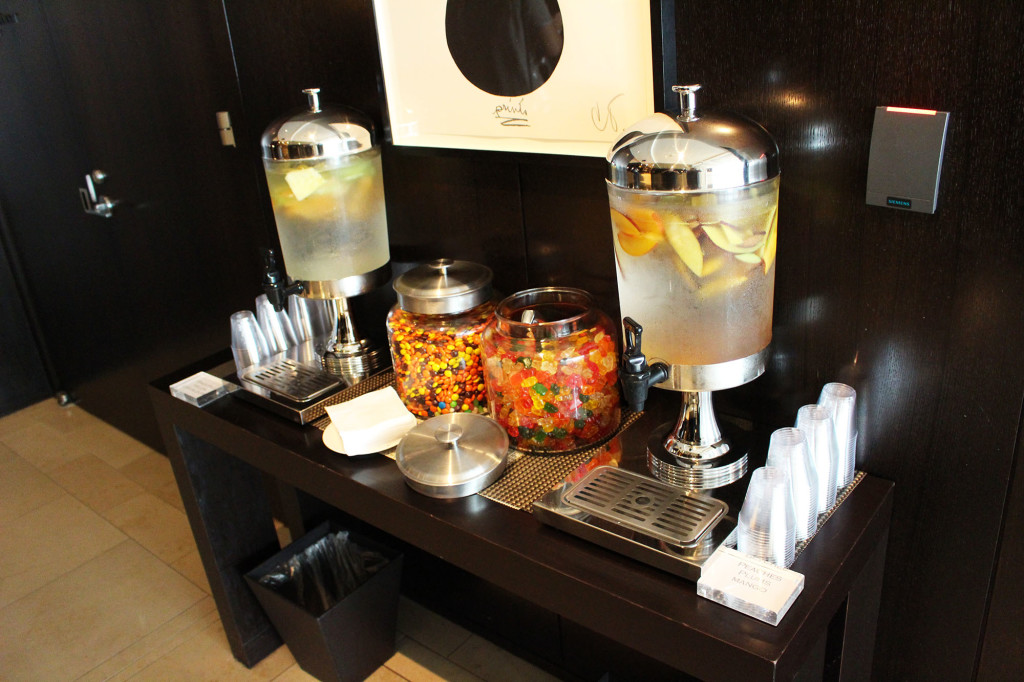 Lobby snacks and refreshments: Reese's Pieces, gummy worms, and fruit flavoured water.
We landed in Manhattan around 9pm on Friday night and checked into our hotel by 9:30pm. Our WestJet flight had been severely delayed so dinner was running behind. Thankfully I'd made a reservation at Ai Fiori, a Michelin star restaurant, also conveniently located in our hotel. We settled into our room, headed downstairs, and thus began our first meal in NYC.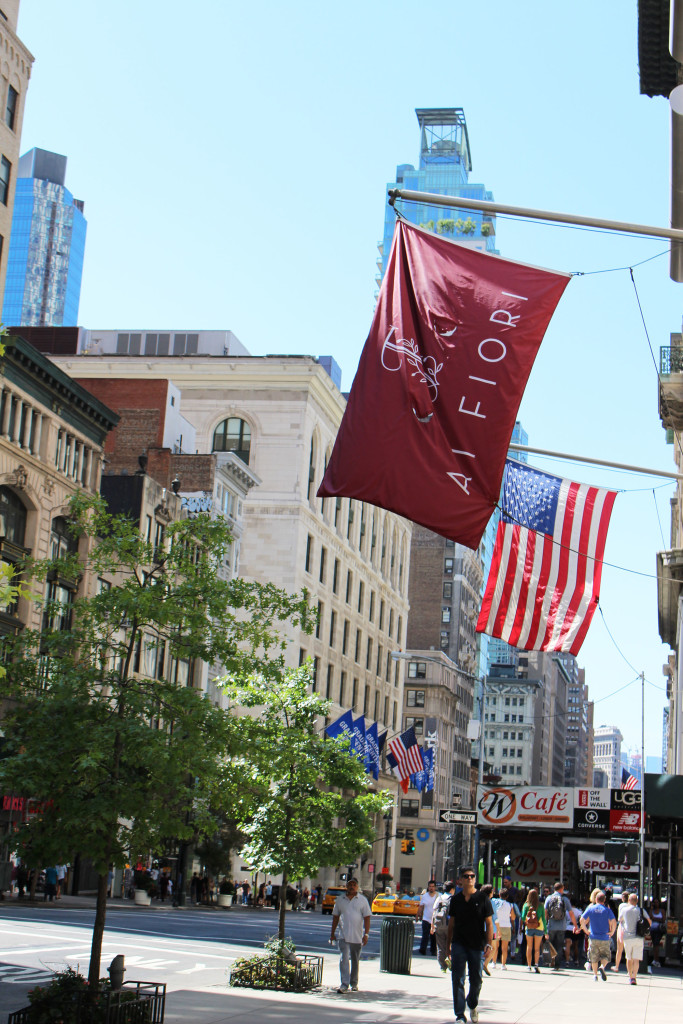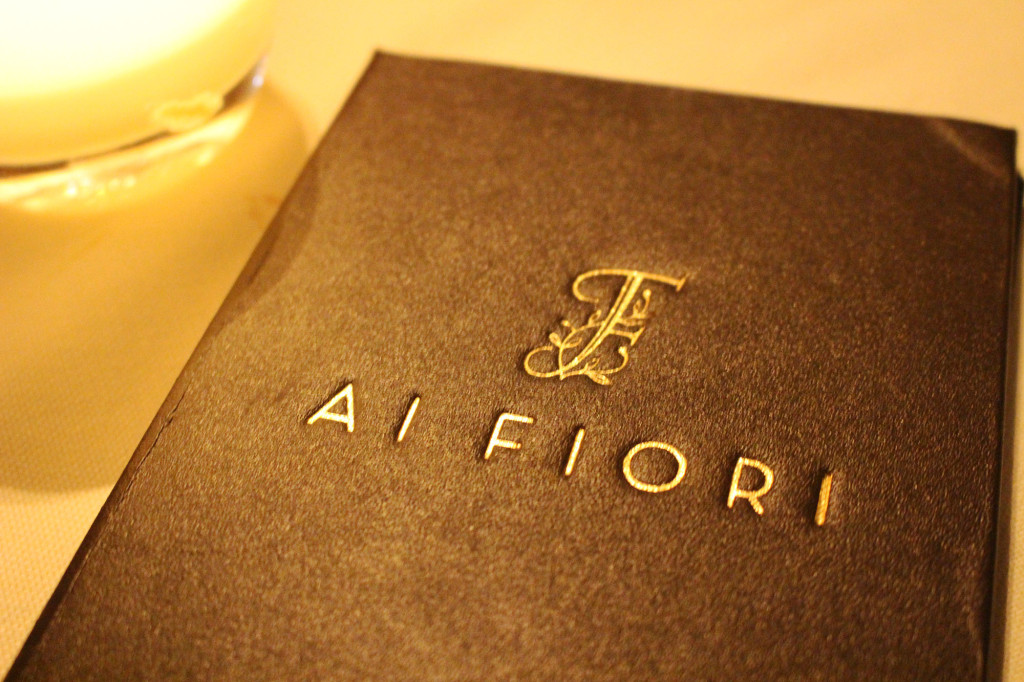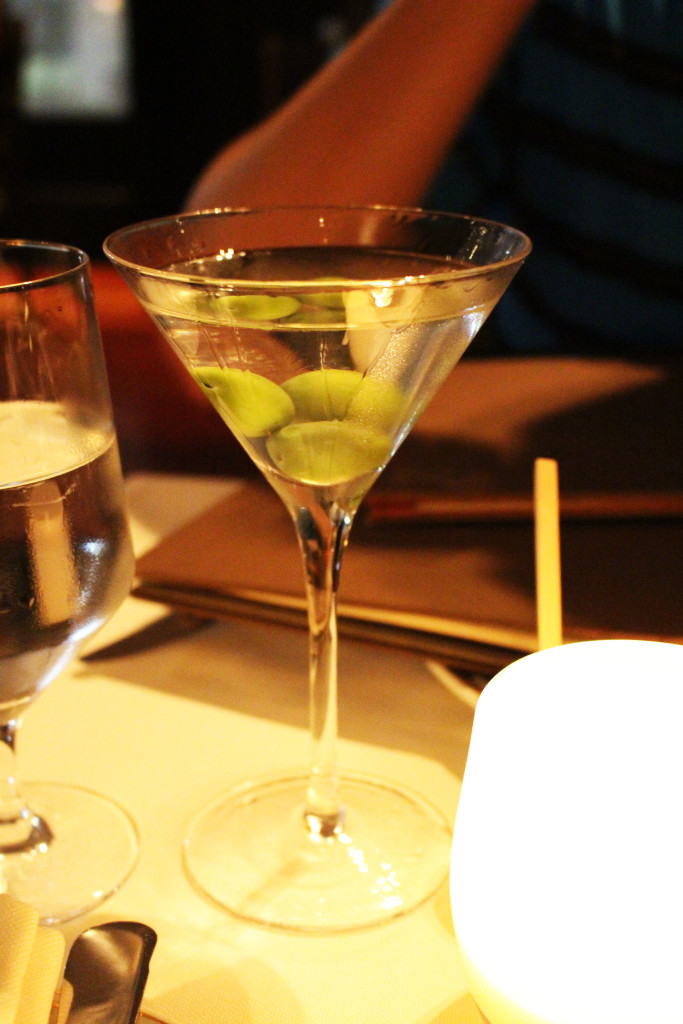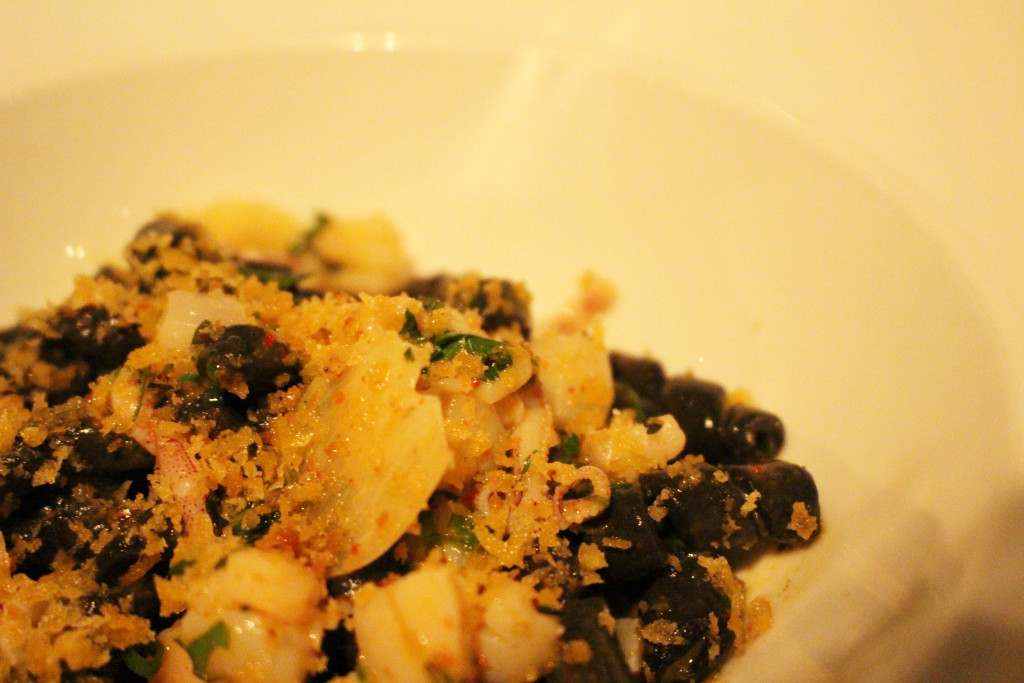 Trofie Nero: squid ink pasta.
I ordered the Trofie Nero, a squid ink pasta with shellfish ragu, and it was outstanding. Perfectly cooked pasta that tastes even better than the reviews online! This is one of those dishes you've just gotta try.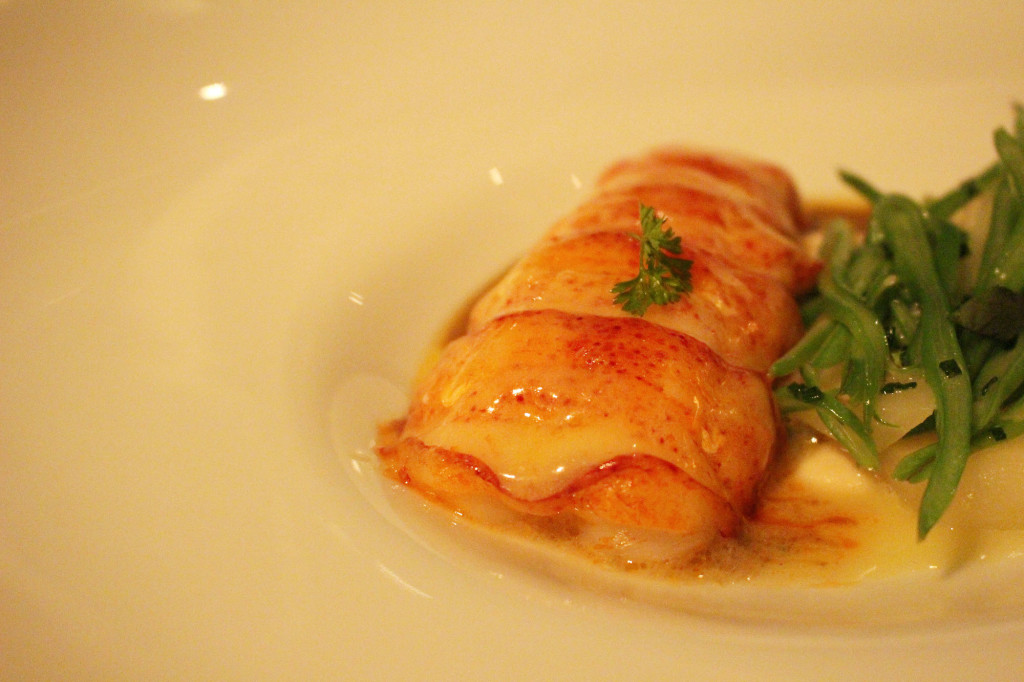 Poached lobsterrrrrr.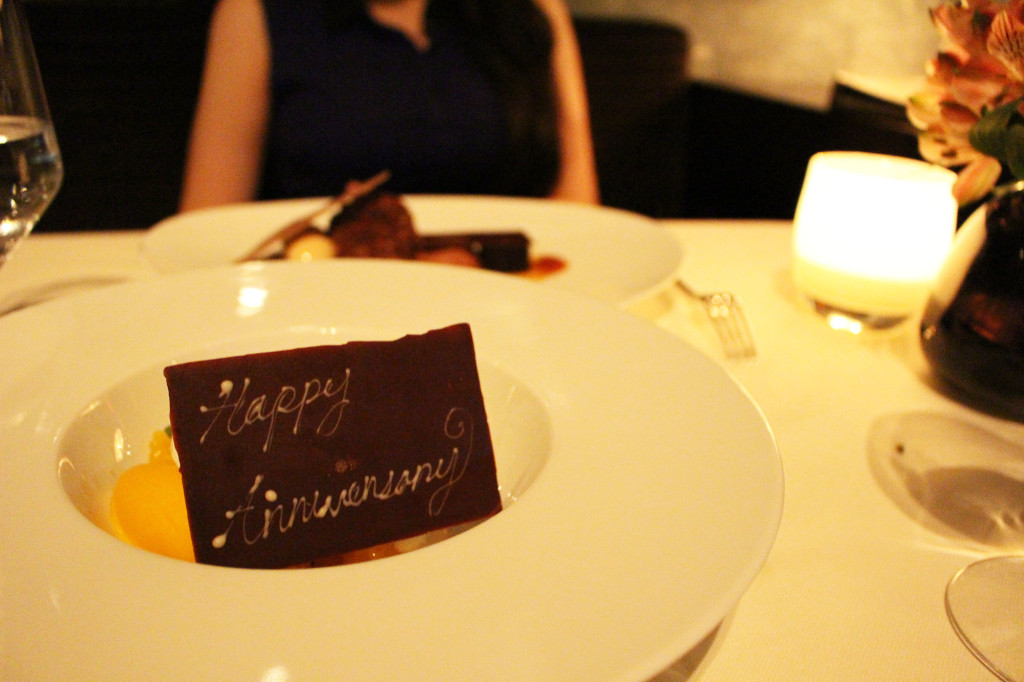 For our anniversary desserts we ordered the Fruit Exotique Panna Cotta (coconut, pineapple, macadamia nuts, mango-passion sorbetto), Crema di Cioccolato (dark chocolate, malted mousse, cocoa nib, olive oil gelato), and Budino (milk chocolate crema, dark chocolate cake, salted caramel gelato). Yummmm!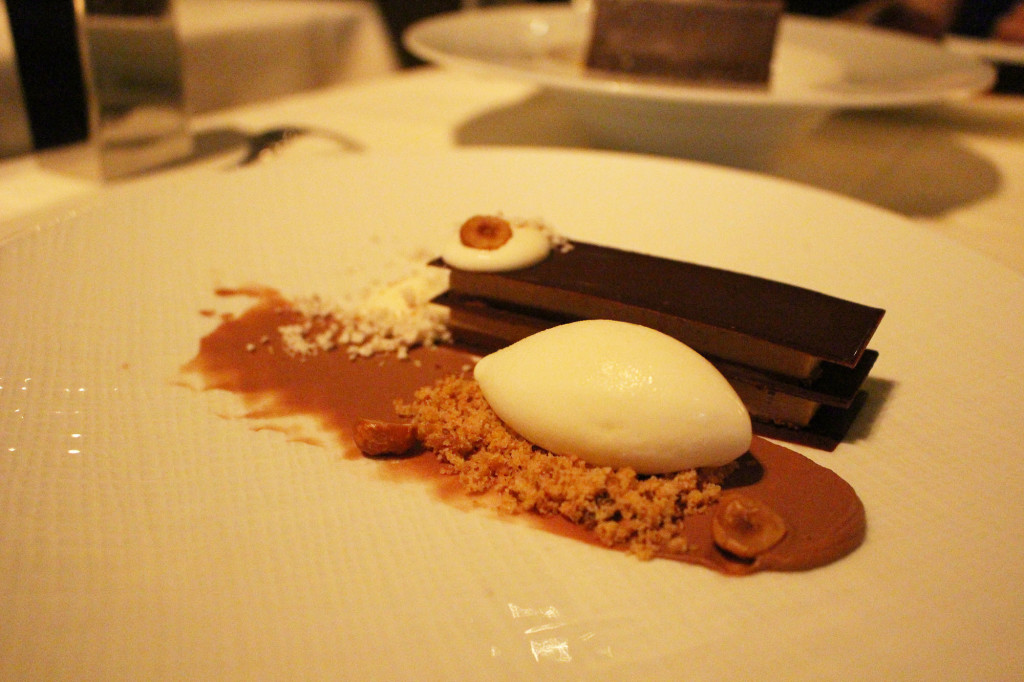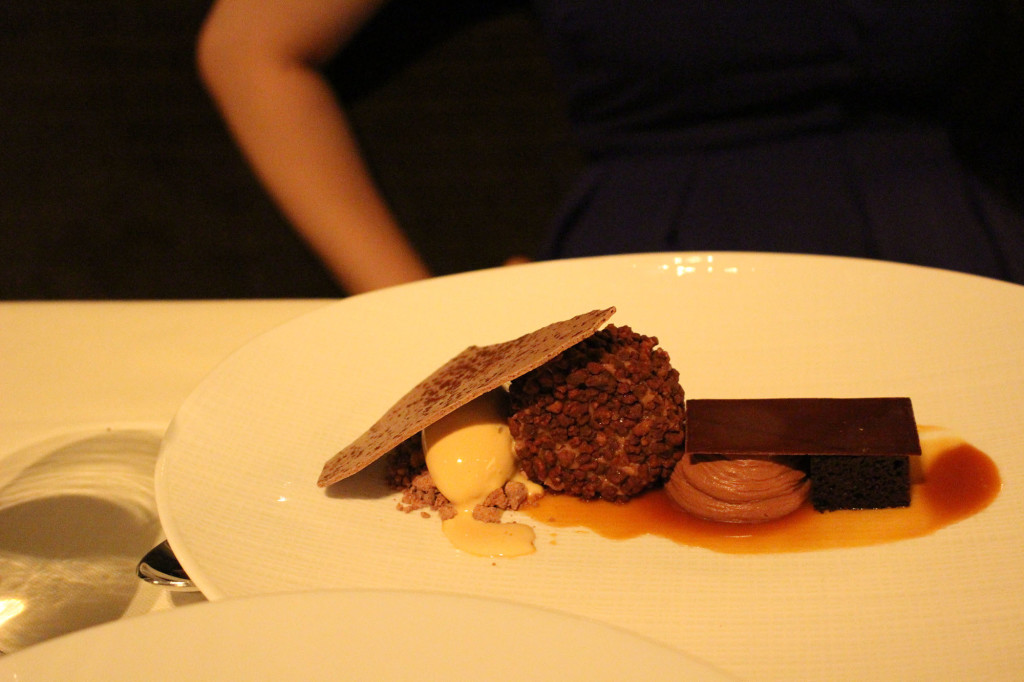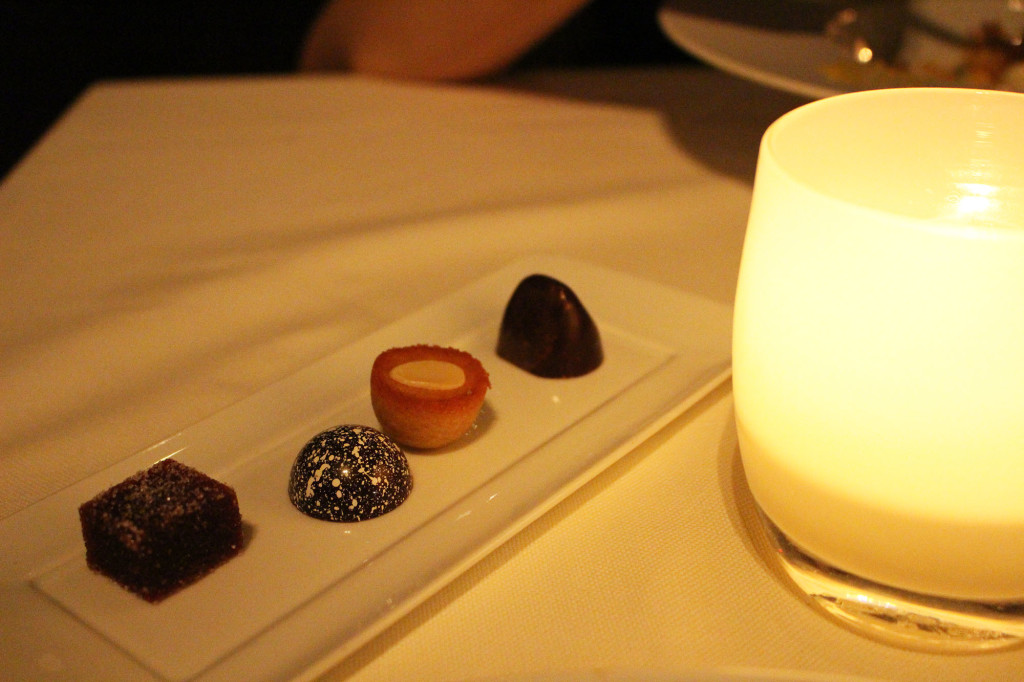 Post dinner sweets, compliments of the chef.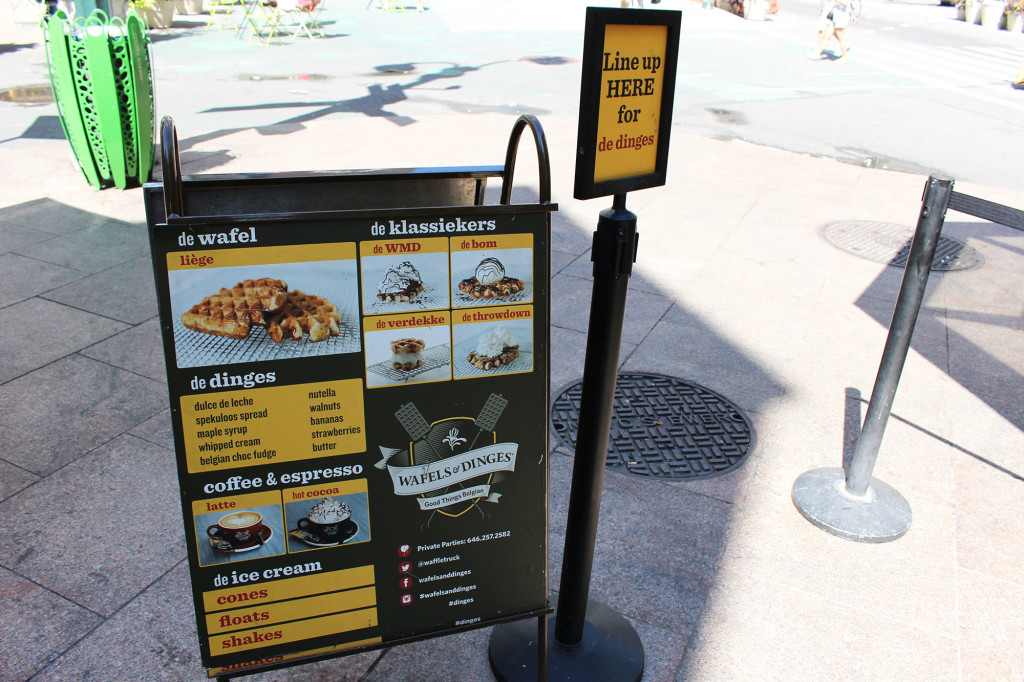 The very next morning, under high recommendation from my friend Jon, we ordered belgian waffles from Wafels & Dinges in Herald Square. What exactly is a dinge? It's a playful word for toppings. The waffles are freshly made, and I could tell by the lineup that these tend to be a crowd favourite.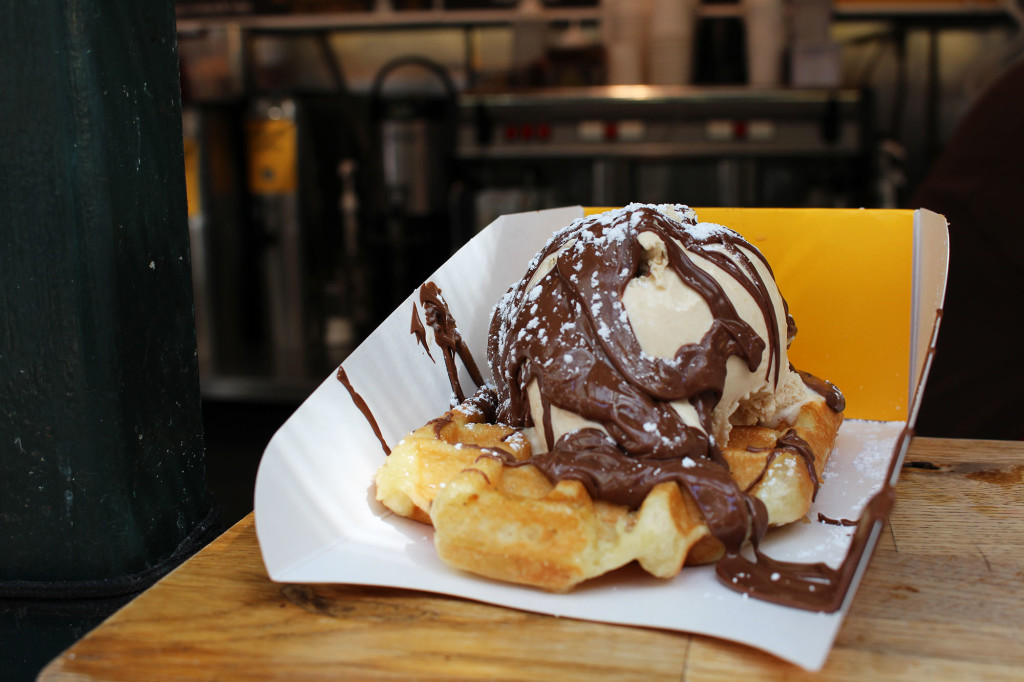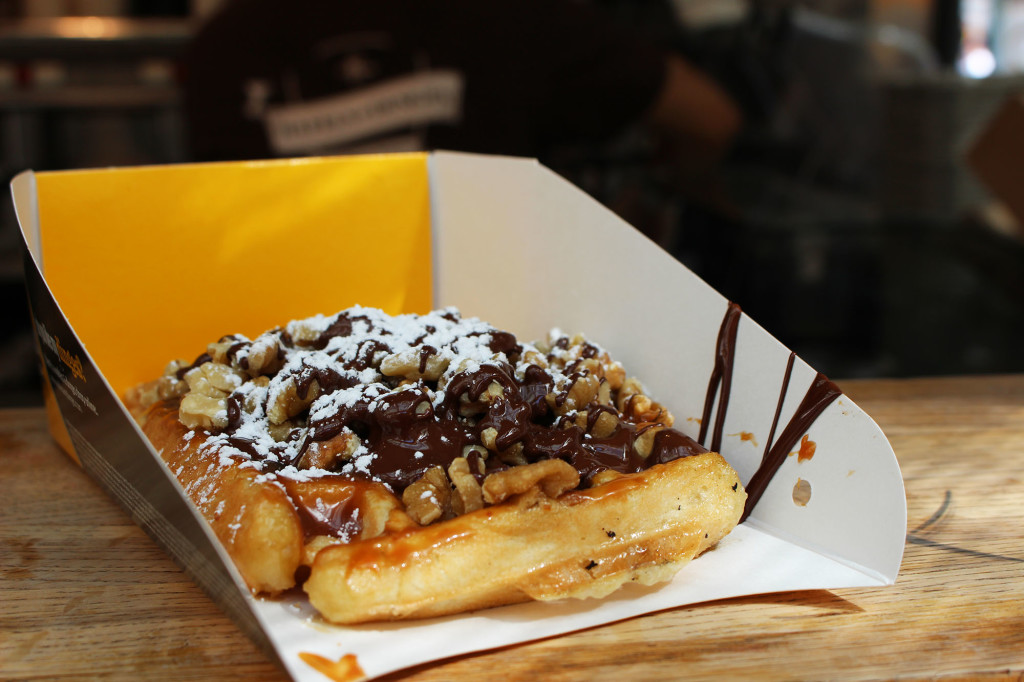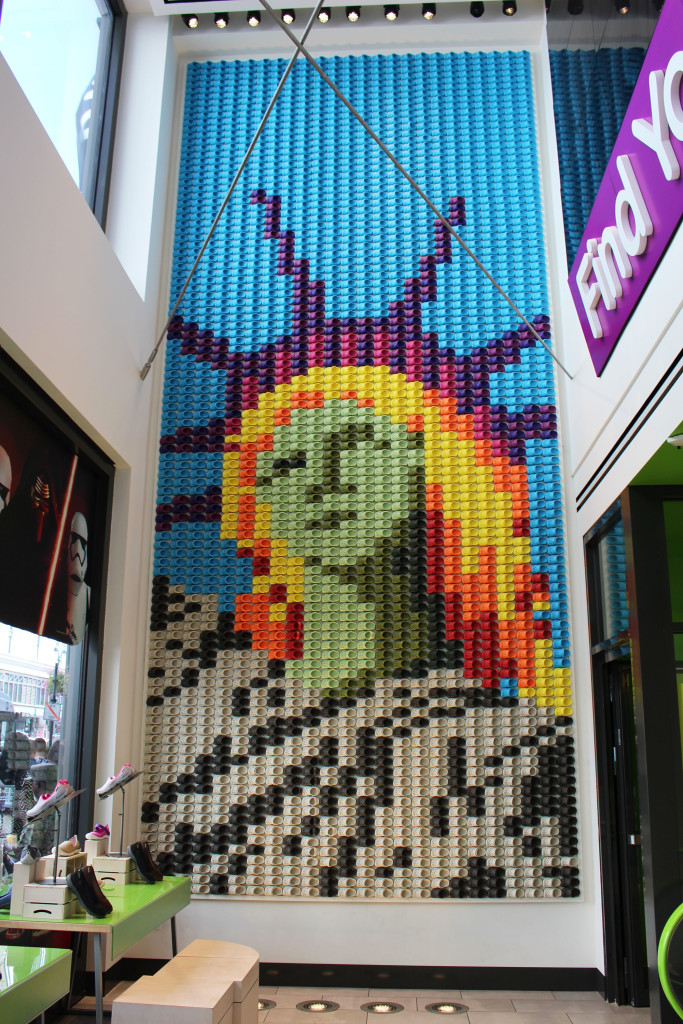 Croc store wall art.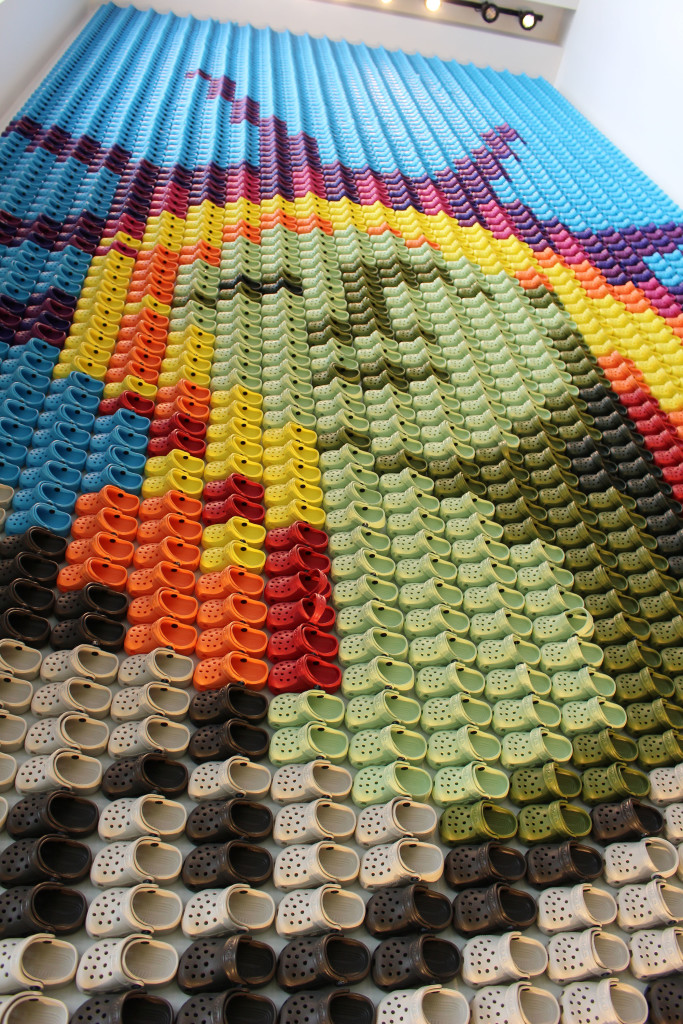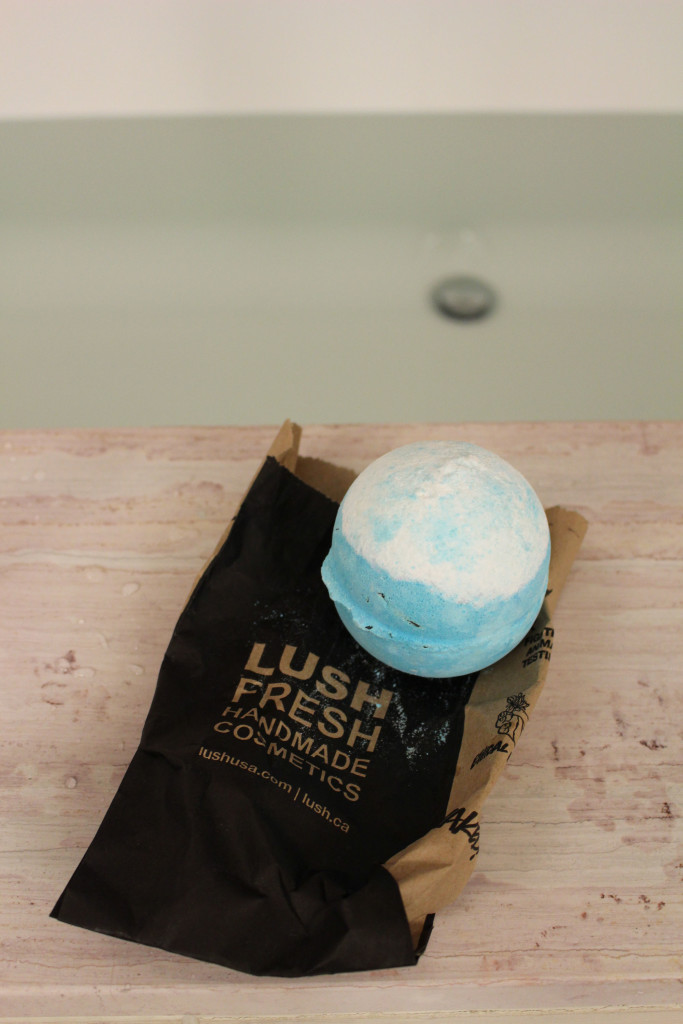 Big Blue Bath Bomb from Lush.
I love the bath bombs from Lush, and try to use them on every vacation. They fizz and disintegrate effortlessly! This one in particular contains minerals, sea salt, and bits of seaweed that easily float down the drain.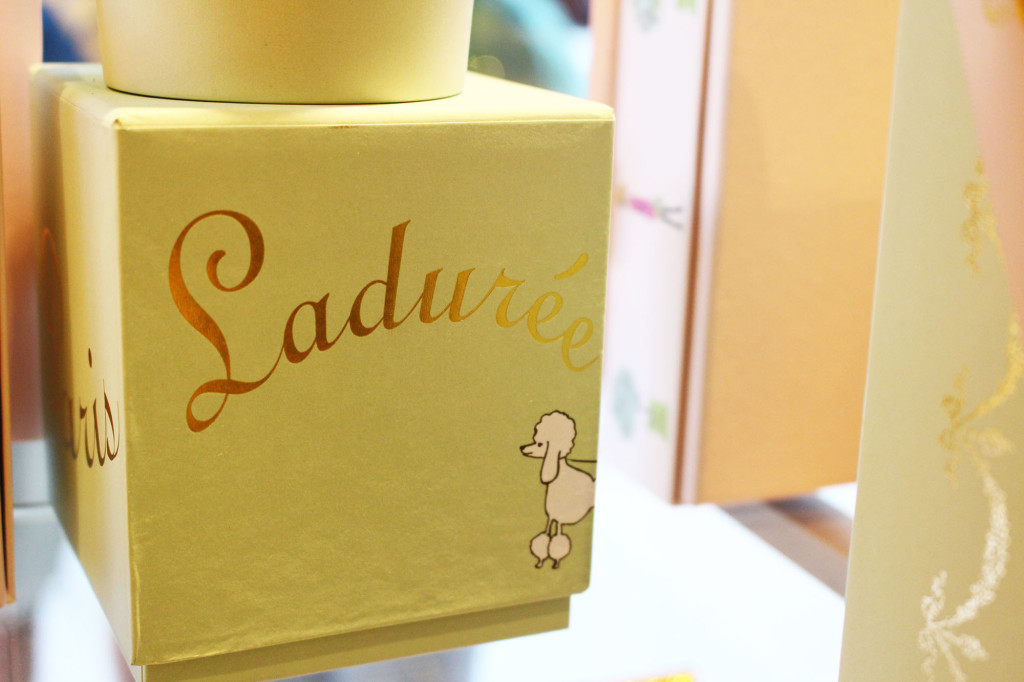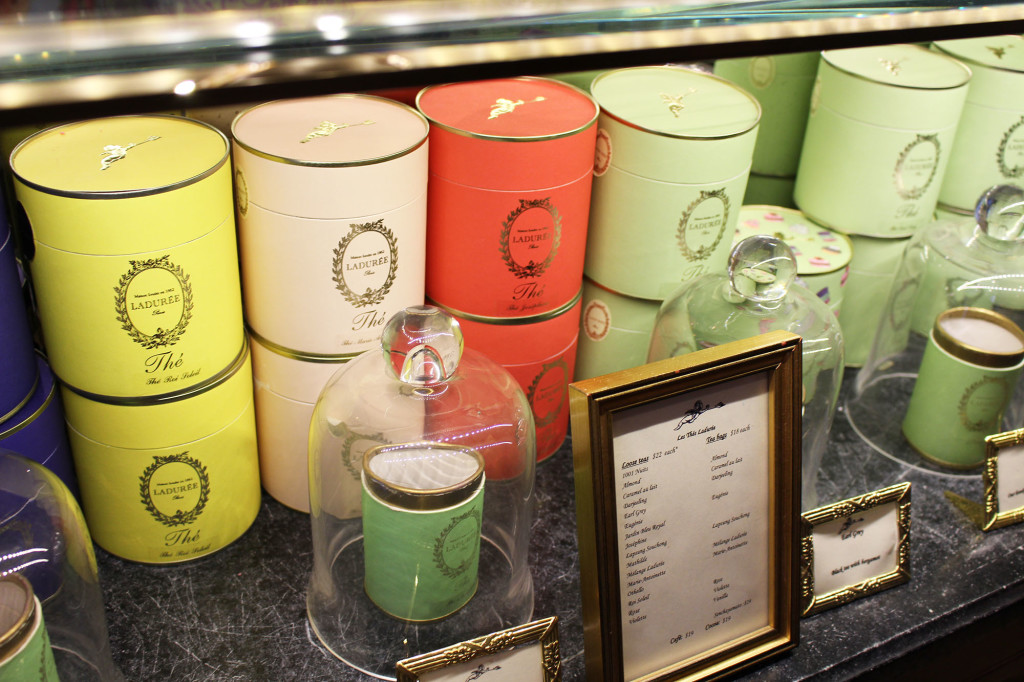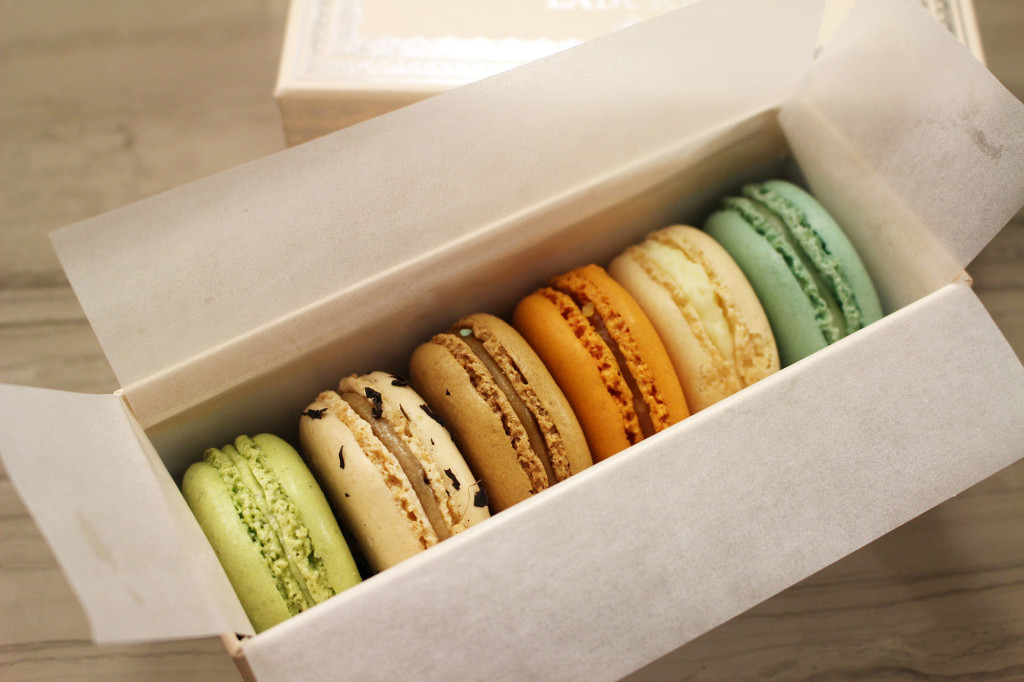 A trip to New York isn't complete without a visit to Ladurée on Madison. We brought home two tins of tea and a box of macarons (from left to right): pistachio, earl grey, salted caramel, date, coconut, and mint. Mission accomplished!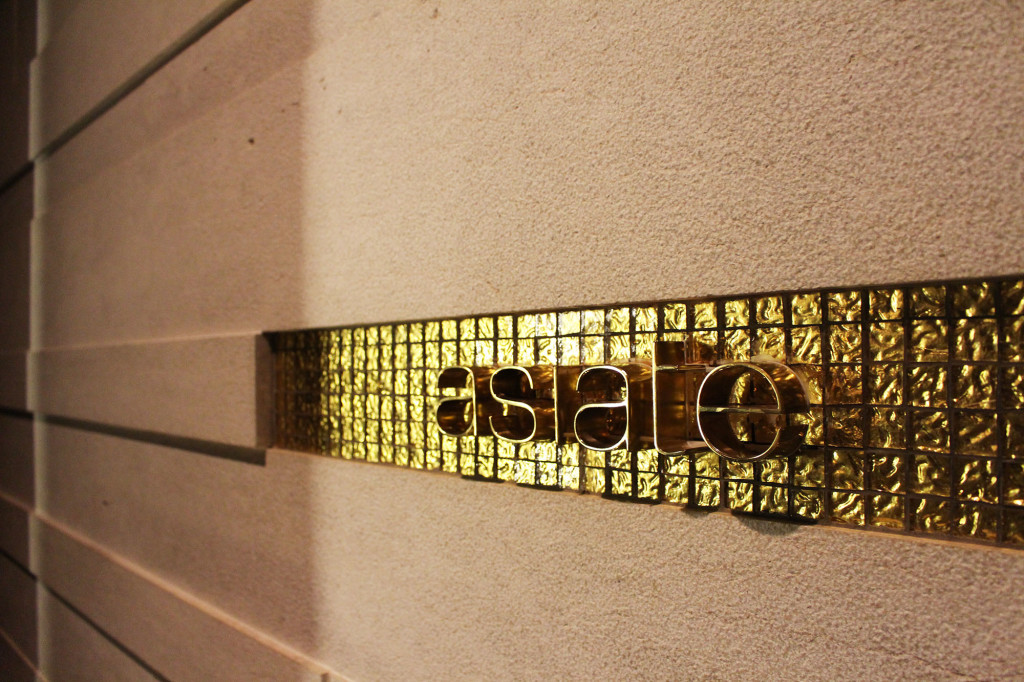 Continuing along with our anniversary celebration, the next night we dined the tasting menu of Asiate at the Mandarin Oriental. We can't say that we enjoyed our dinner, but we did enjoy the birds eye view of Manhattan from the restaurant.
What was there to dislike? For one thing the dining room was uncomfortably dark and the lone candle on our table did nothing for us (yes I like to see my food and also the person across from me. This was the darkest place we've ever dined at). I had to ask for a second candle to slightly boost the light in order to take these pics. Secondly, although perhaps due to miscommunication, there was poor attitude from our server after we requested to slow down the service following the foie gras. He almost refused! As we also explained to him, we needed a break between the dishes and more time to open and admire my surprise anniversary gift. So yes they slowed things down, however as a consequence to us our main dishes (fish, lobster, and beef tenderloin) were cold, or at most lukewarm. What a shame, because the food would have been good. Lastly, usually at a tasting menu the server will go into detail for each dish but that didn't happen here. It's actually now as I look over their online menu that I can somewhat appreciate what I ate that night.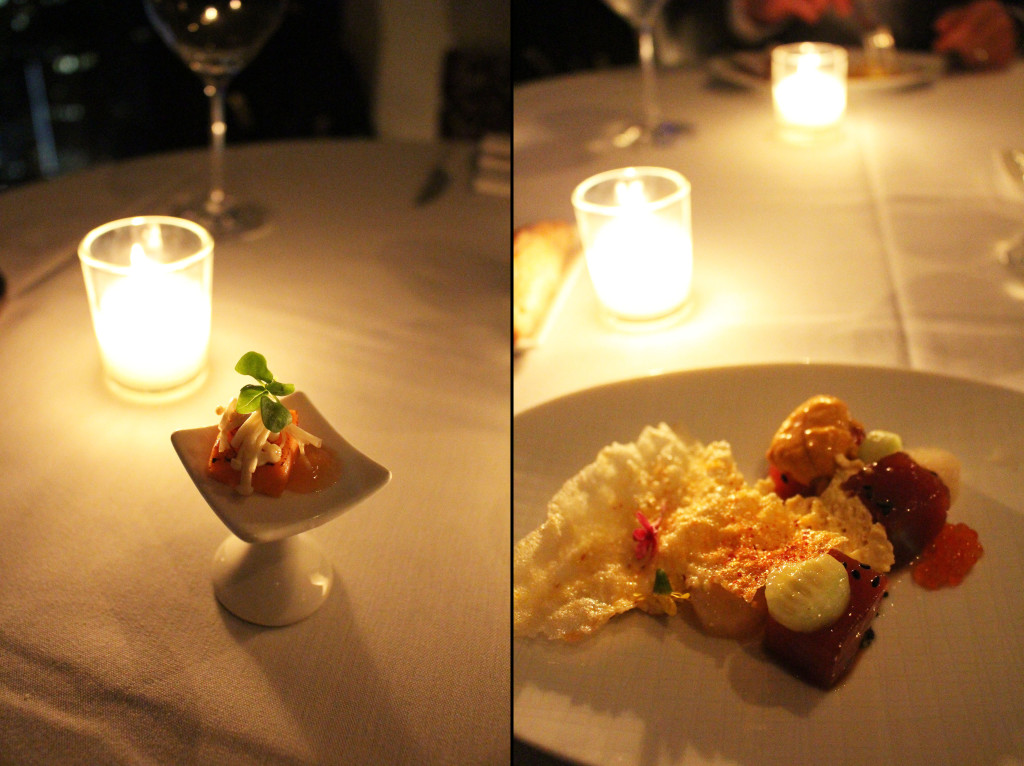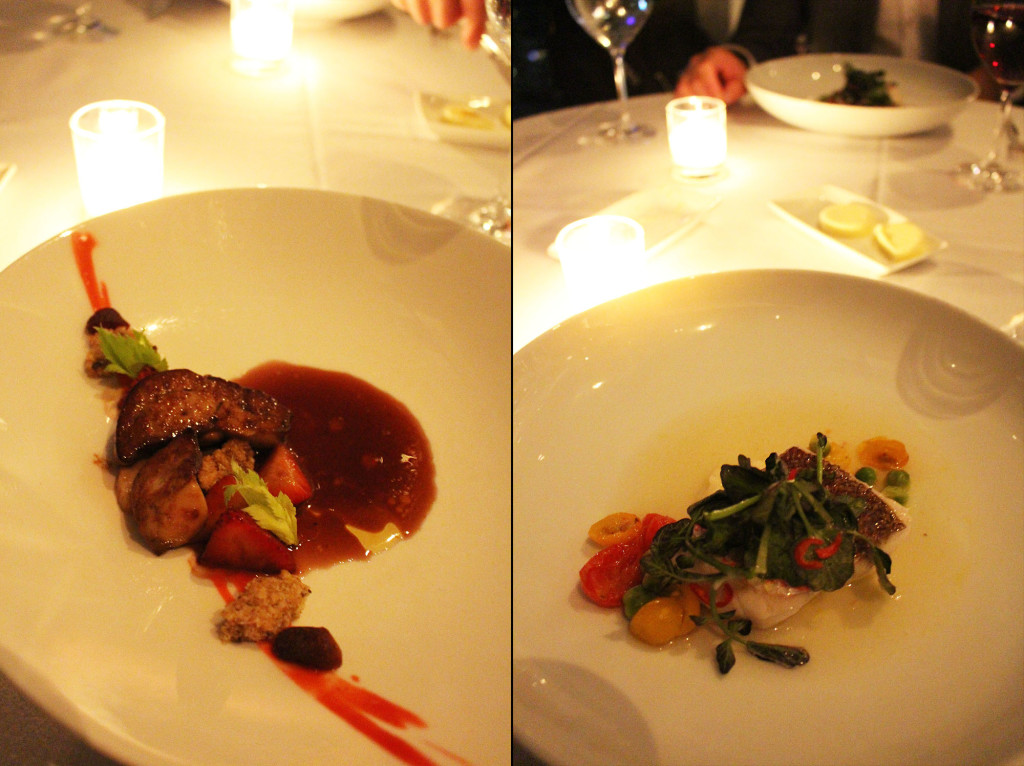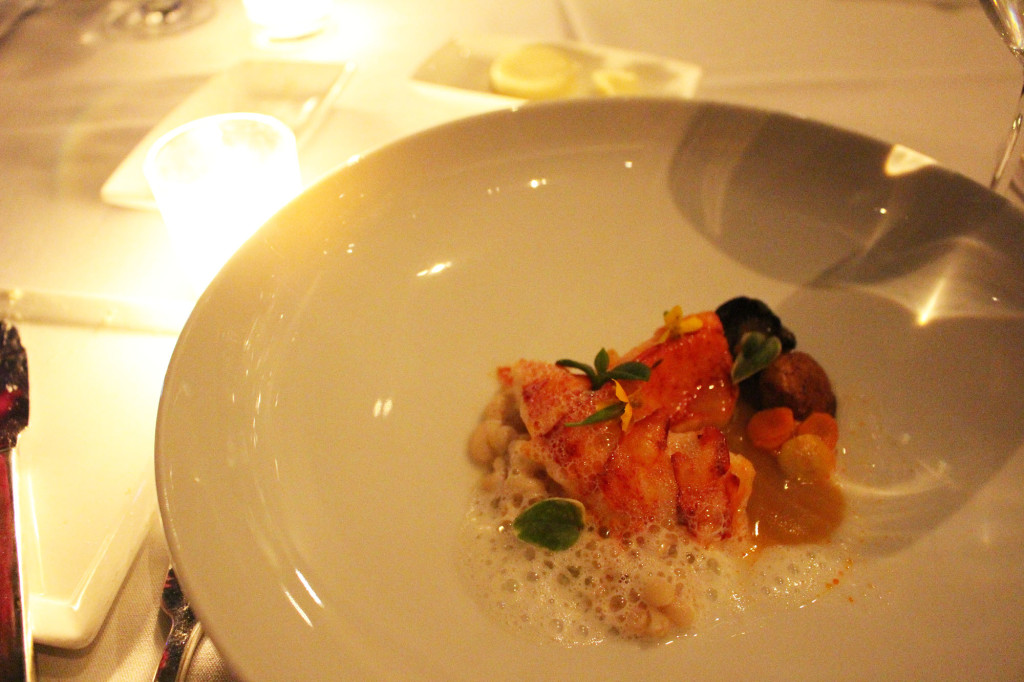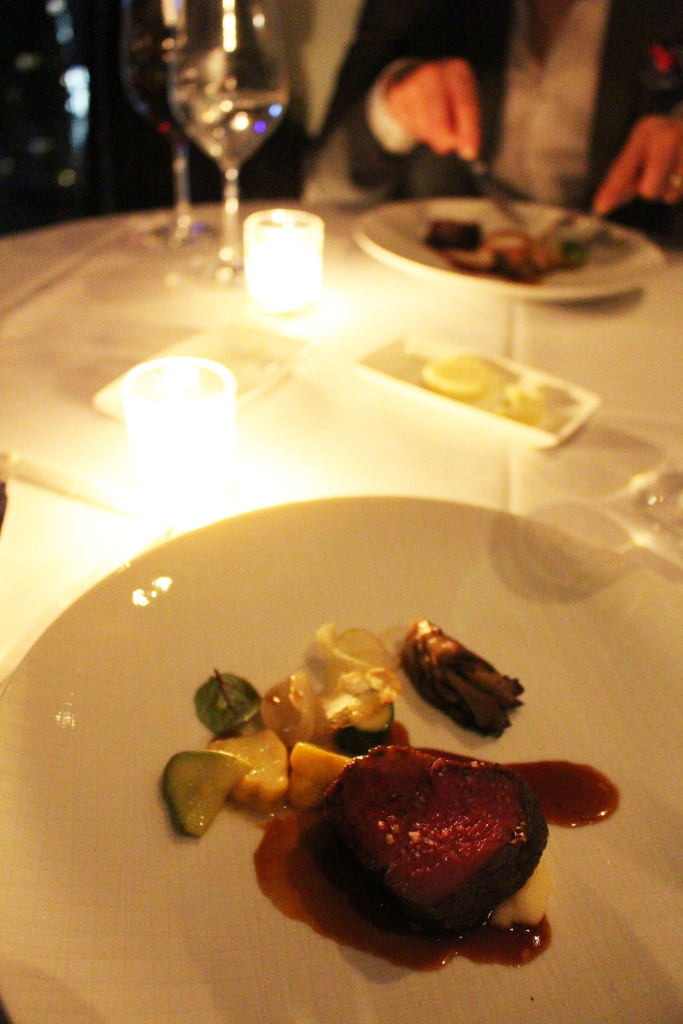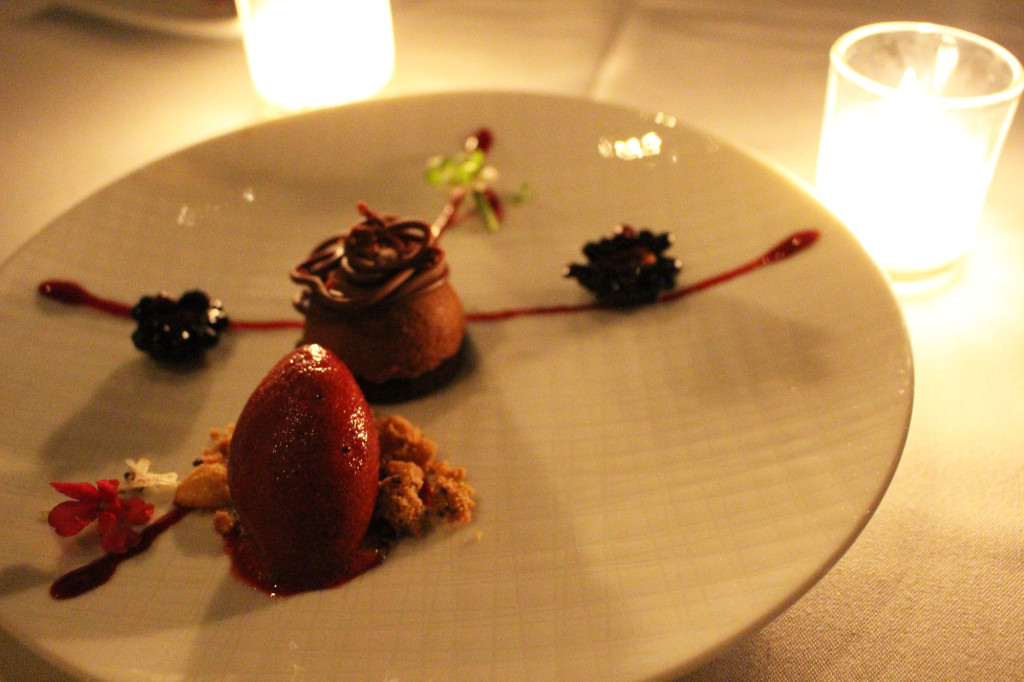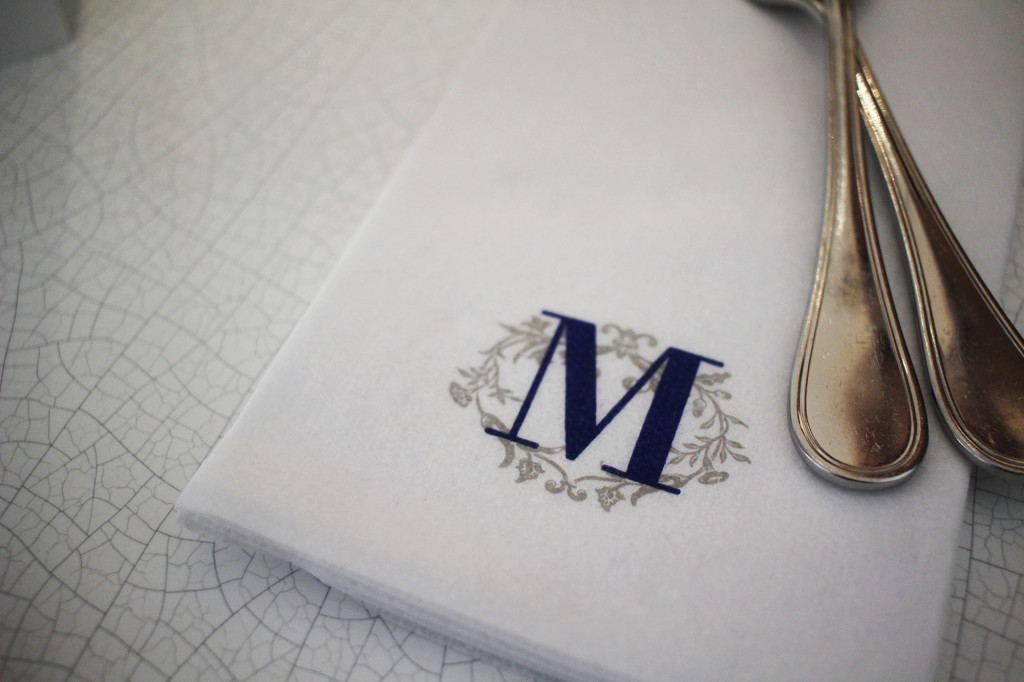 On a happier note, we met up with some friends and ended our trip at Lady M Confections. These cakes are outrageous, and I should've bought some to take home. I enjoyed both the original and green tea mille crêpes the most – pillowy soft layers of crêpe in between deliciously light cream. Geez, I really wish they had a store in Toronto!!!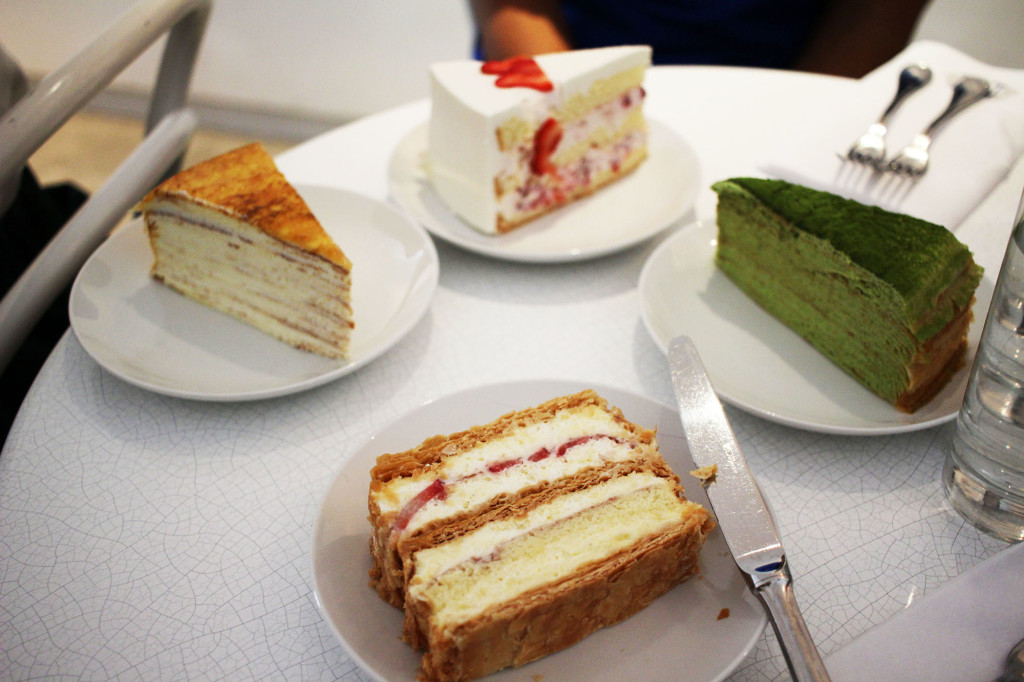 Clockwise: Strawberry Shortcake, Lady M Green Tea Mille Crêpe, Strawberry Mille Feuille, Lady M Mille Crêpe.

Left to right: Lady M Mille Crêpe, Lady M Green Tea Mille Crêpe.
I don't know how we'll top this next year, but I had a super memorable anniversary. NYC was fun, but how does it compare to my favourite Las Vegas? For one thing, Manhattan has A LOT of places to eat although some of the same chains are also housed in Vegas. In terms of hospitality, Vegas trumps NYC because we always feel special no matter how much money we spend. Anyway, regardless of the notorious New York attitude I know we will be back. In the meanwhile, Joseph and I will be going to Montreal in the near future and then Vegas again shortly afterwards. We'll have updates along the way! 😀
Cheers,
Melissa